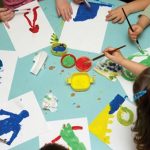 1. Good Company: Provide a small table with a few chairs to encourage participation with friends, siblings and family members.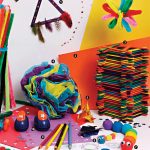 2. Safety First: Use art materials that are age-appropriate. Crayons, markers, safe scissors, templates and construction paper are good basics for younger elementary school children.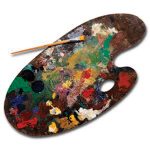 3. New Challenges: Watercolors, colored pencils, acrylic paints, brushes and canvases can be introduced for older children as they become more familiar and comfortable with more challenging materials.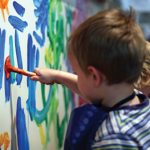 4. Keep it Simple: Do not overwhelm your child with too many options. Opt for a few materials at a time to encourage spontaneity and participation.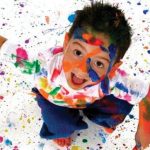 5. Ego Boost: At the beginning, provide materials that will lead to a few successful experiences. As the child increases his or her self-confidence with the easier art materials, he or she will be more likely to take risks with more challenging materials.
6. Three Dimensional: Gradually provide recycled materials such as milk cartons, shoe boxes and different papers (newspaper, magazines and wrapping paper) to create art sculptures or mixed-media pieces.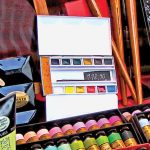 7. Shopping Date: Make a date with your child to visit an art supply store to add a few items to their corner. Always allow your kid the opportunity to explain his or her artwork before making any assumptions of what it may be.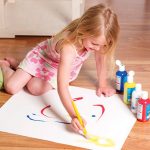 8. Open Mind: Encourage mistakes and taking risks with art materials in the safety of their art corner or playground. This exercise can be fun and lead to wonderful outcomes and insights into their thinking.
› For more creative tips, contact Elizabeth Portuondo, M. Ed., Clinical Art Therapist & Founder of ArtCares For Kids by calling 305.361.2770 or visiting KBCFDonorCentral.org.