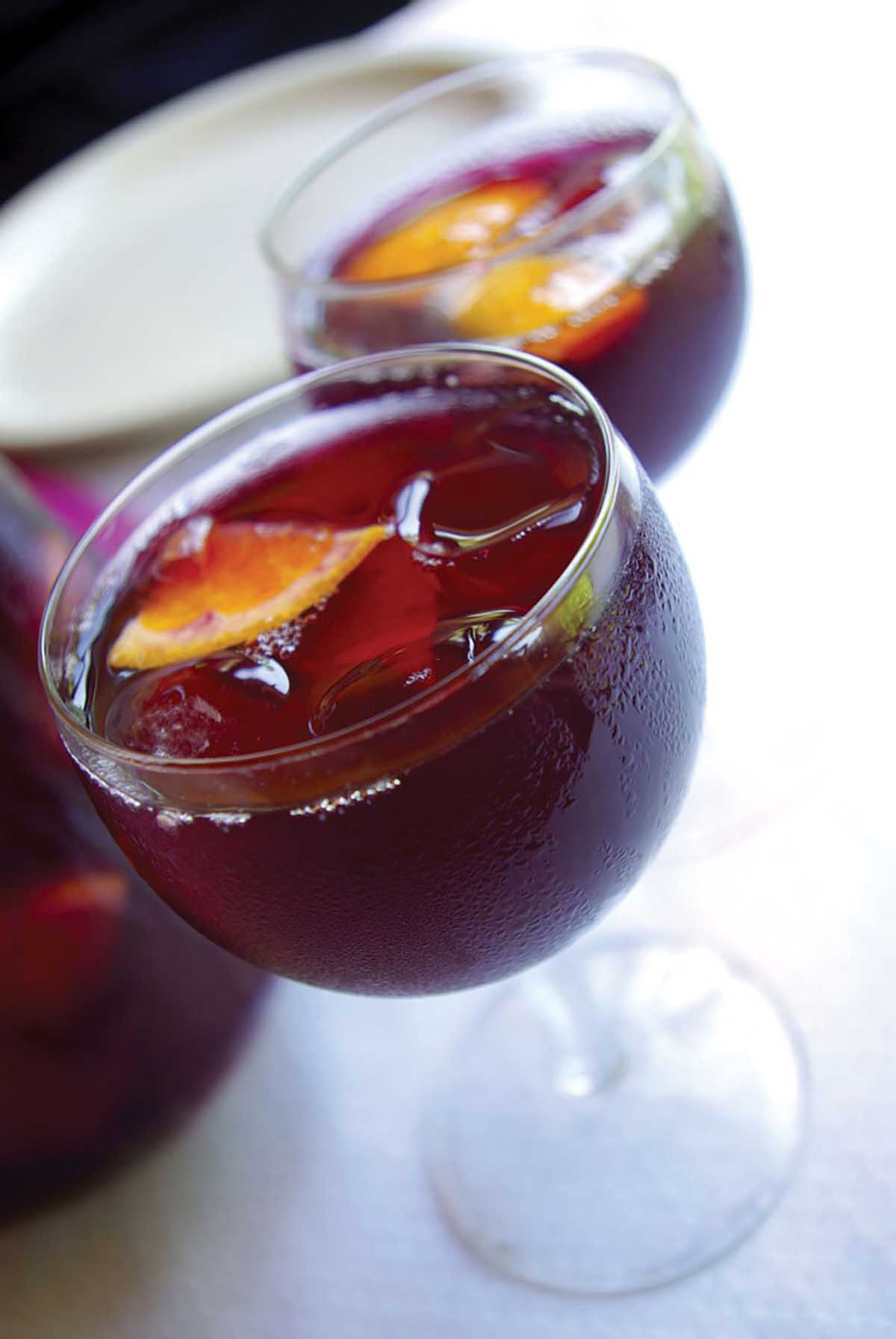 1/3 cup Brandy
1/4 cup Lemon Juice
1 cup Limeade
1/2 cup Orange Juice
1 bottle Red Wine (750 ml)
1/2 cup Triple Sec
1 Orange, sliced into triangles
1 Lemon, sliced into rounds
1 Lime, sliced into rounds
1 kiwi, sliced into rounds
1/4 cup Sugar
10 Maraschino Cherries
2 cups Carbonated Water
Mix all ingredients together in large pitcher, except for the carbonated water. Refrigerated pitcher separately and let sit overnight. Stir in chilled water right before serving.