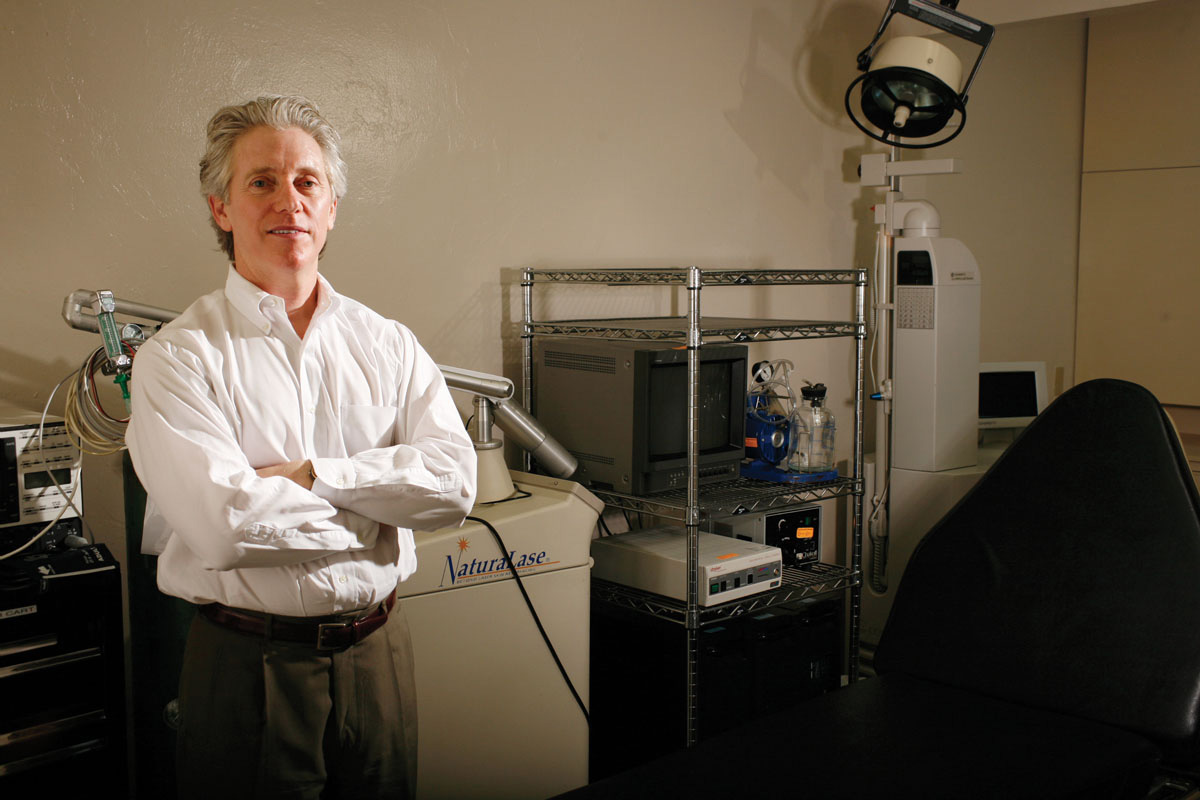 Ophthalmologist-turned-plastic surgeon Dr. John J. Martin, Jr., veered off on a tangent 11 years ago to give his practice its very own facelift — and he hasn't looked back since. Today, Martin works out of his Coral Gables clinic, located at 325 Alhambra Circle, where he performs most of his surgeries with a large selection of laser systems for facial rejuvenation. "I try to give a very natural look to patients," he says. "I want to make them look younger and refreshed, but not pulled and distorted."
Among his routine procedures is the facelift, necklift, browlift, and of course, the eyelift. Other popular — and much less invasive — procedures include Botox and the use of other fillers such as Restylane and Juvederm. And if you want to get in, get out and get on with your life, Martin offers express treatments that can be completed without sacrificing too much of your time. "Patients can come in during lunch for fillers, as well as laser hair and leg vein removal," he explains. "The Gables is really in the center of things!"
A member of the American Academy of Facial Plastic and Reconstructive Surgery, Martin is also a Fellow of the American Academy of Cosmetic Surgery and of the International Society of Cosmetic Laser Surgeons. Having completed his fellowship in Ophthalmic Plastic & Reconstructive Surgery at Miami's Bascom Palmer Eye Institute, Dr. Martin's resume includes the most prestigious names in schools, starting with Williams College, where he earned his B.A. in Chemistry, as well as Harvard Medical School.
"One of the sub-specialties of ophthalmology is oculoplastics," he says. "During my training it was this sub-specialty that interested me the most. As I started to do more cosmetic work, it became apparent that I needed a more private space in which to see my patients so that they would feel comfortable."
Each patient's experience in that space begins with a complimentary, one-on-one consultation with Dr. Martin. "I try to accurately assess what each patient is unhappy with, what they would like to achieve and what our options are to getting them there," he says. "The goal is to come up with a plan that will be satisfactory for both me and the patient while producing the results we hope for."
Those results usually come in the form of younger-looking skin that begins with a master plan. "When I first see the patient, I ask them what they are here for — bascially, what bothers them with their appearance. Many patients come in and ask how they can look better," he says. "I start at the top of the head and work my way down to the neck, discussing surgical and non-surgical options, and then we focus on what they want to pursue."
That's given that the patient's wishes are realistic. During a consultation, Dr. Martin says his patients can expect a very informed analysis of their face and skin, and most importantly, extreme honesty in the approach to their treatment. "I will not perform any procedure that I don't think will help the patient, even if they think it will," he says.
But if his medical expertise agrees with you, you're good to go, because it's patient care and ultimate satisfaction that's the driving force of Dr. Martin's magic hands. "It's nice to be able to do a procedure and see the results — the appreciation from the patients is very rewarding. You develop a pretty strong bond with patients, especially when they have large or multiple procedures. I start to really care for them and see them as both friends and patients."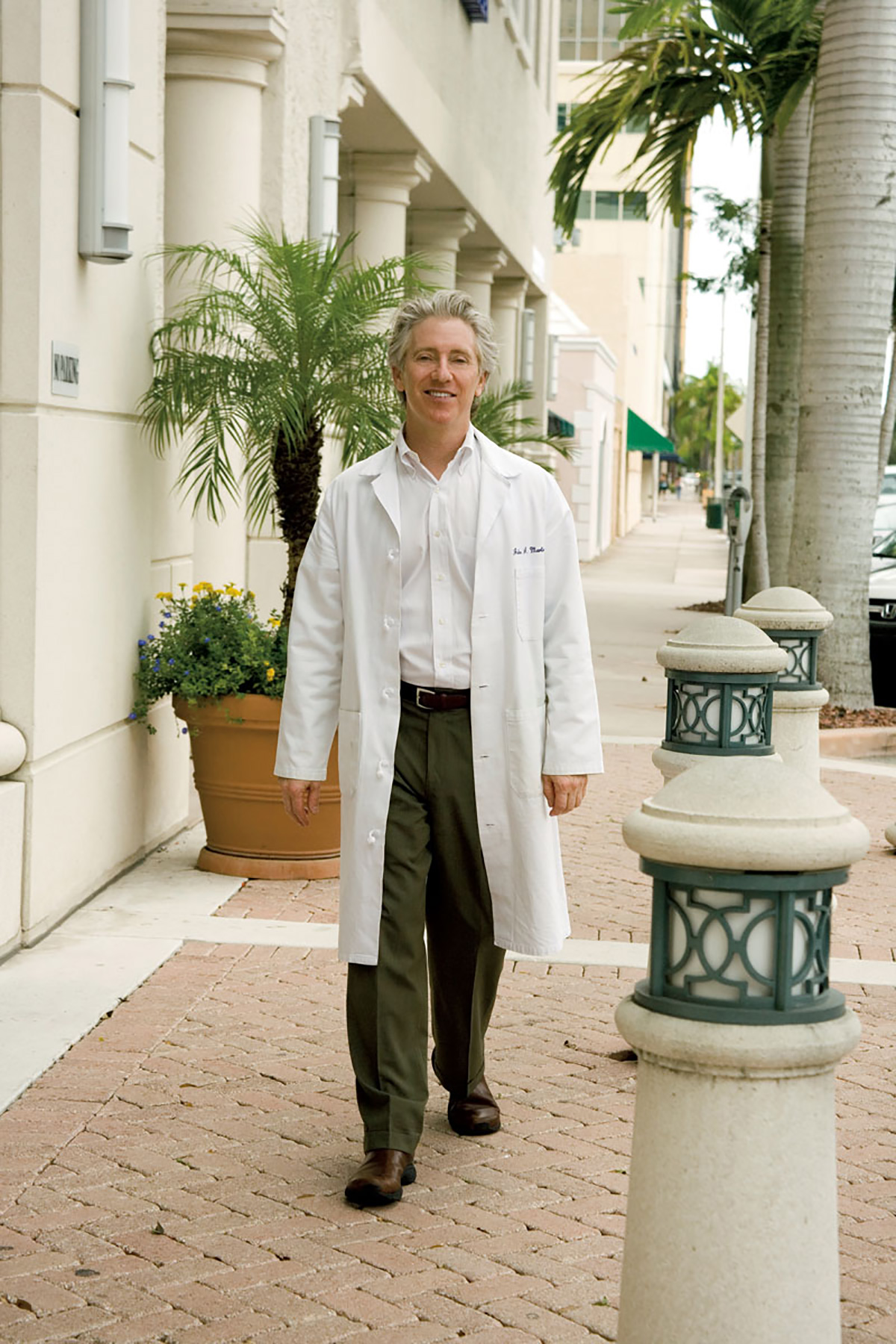 Martin says he's at an advantage for having the opportunity to do lots of surgeries, which have improved his skills, to yield consistent results. "I like plastic surgery because we always have new products, procedures and technologies, so there's always continual learning and improved patient care."
You can bet Dr. Martin is staying up-to-date with the latest techniques and technologies available. This year, he's looking forward to Reloxin, the new alternative to Botox that may also be less expensive. Meanwhile, he has recently started using Perlane — a new filler described as the more viscous form of Restylane — and Radiesse, a filler that lasts longer than the traditional hyaluronic acid fillers.
And while the current economy is provoking a bit of a slowdown for most businesses, Dr. Martin assures you don't have to break the bank to tap into your outer beauty. "Botox and fillers are a great option for most people because you get several months of rejuvenation for a reasonable price," he says. "Intense pulsed light and fractionated resurfacing are also great ways to improve the appearance of the skin without a huge cost."
Whether or not you're in the market for a fresher face, Dr. Martin's concept of beauty is accessible to everyone — with or without a consultation. "As long as someone is kind, generous, and always smiling, they will appear beautiful no matter how they look on the outside," he says.