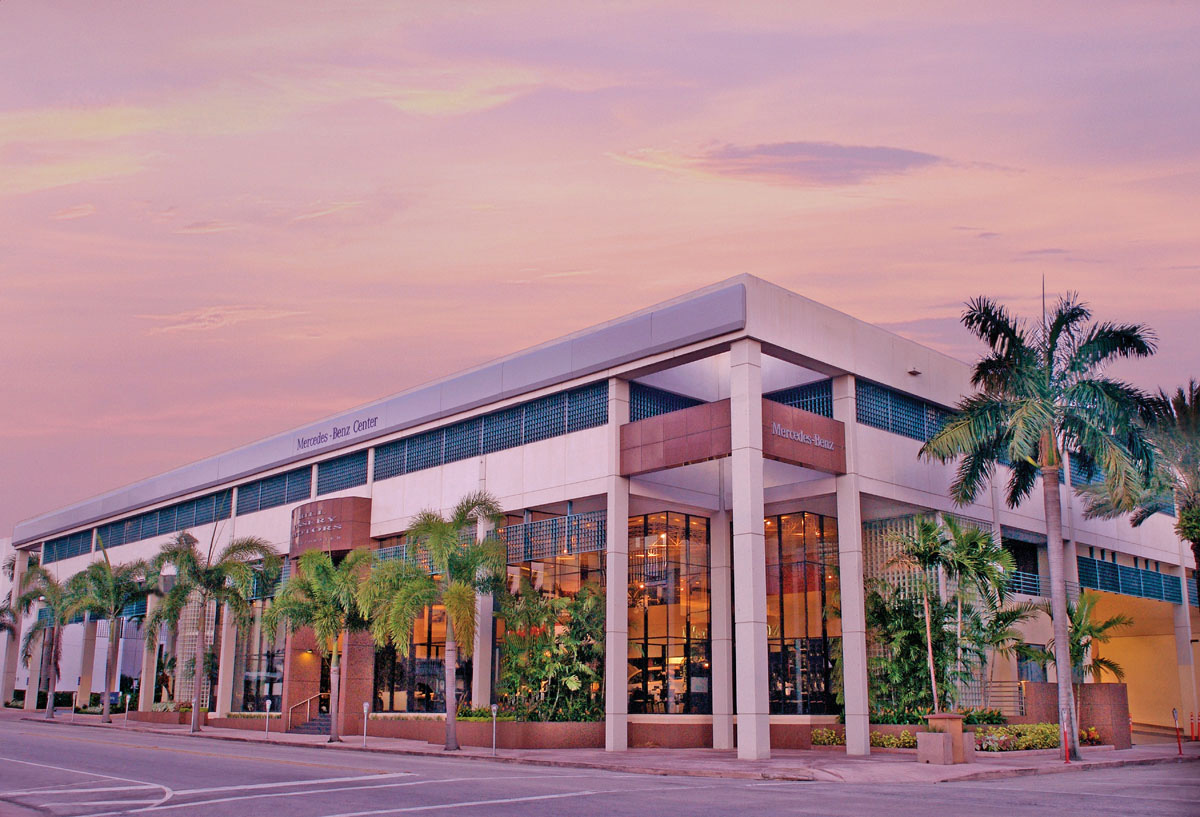 Robert W. Brockway's big business is based on big values. As Chairman and CEO of Bill Ussery Motors and its entities — Mercedes-Benz of Coral Gables and Mercedes-Benz of Cutler Bay — Brockway is dedicated to providing world-class service along with some of the world's finest cars from Florida's oldest Mercedes-Benz dealer. "Our dealerships are family-owned and operated, and offer personal service and attention," he says. "Unfortunately in today's environment, these are unique concepts."
That concept is 56 years in the making, with Brockway's grandfather, William L. "Bill" Ussery, opening the first dealership — Caldwell-Ussery U-Drive-It — in 1953. Just four years later, the company was awarded its Mercedes-Benz franchise. That evolution continued when Ussery sold the dealership to his son-in-law, John Brockway, and his daughter, Patricia.
It wasn't until 1986 that the third-generation's Brockway, a business graduate from Texas Christian University, was hired as Vice President & Operations Manager, taking the helm as President in 1995, and later, along with wife Paula, buying the company from his parents and siblings in 2006.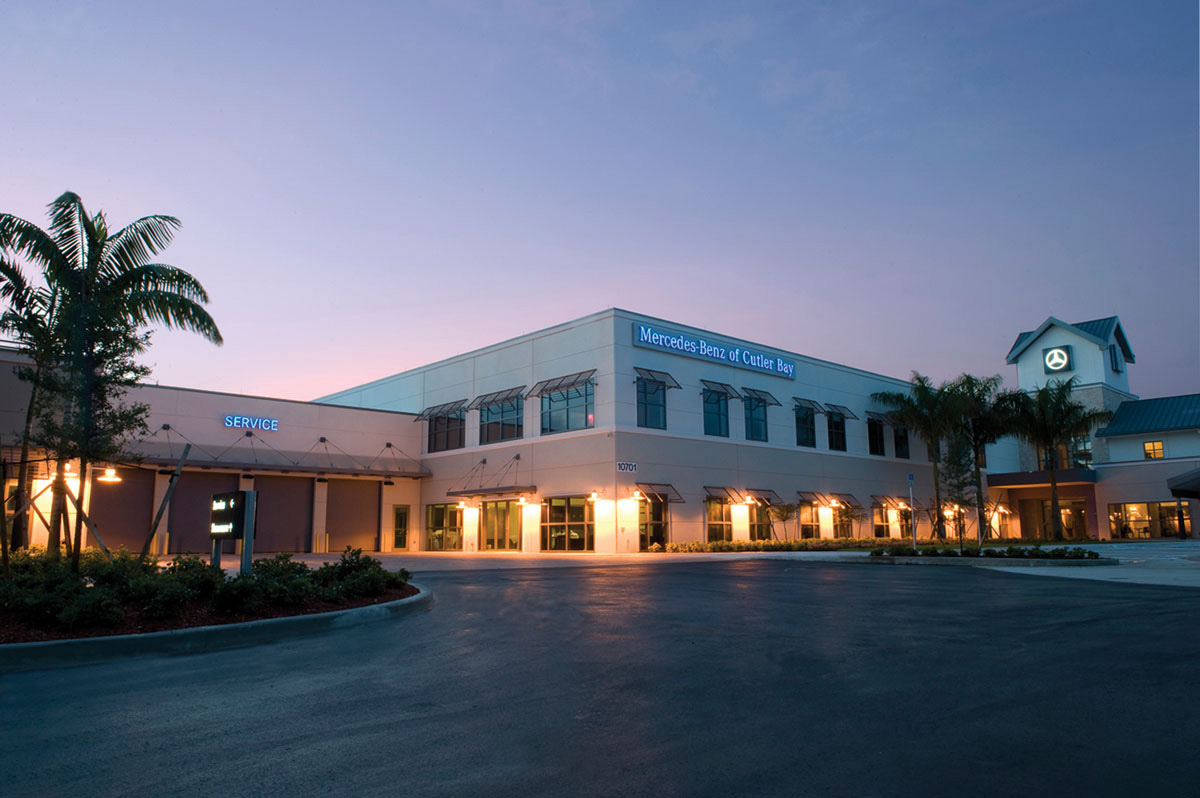 Since then, the now Mercedes-Benz of Coral Gables and its sister dealership in Cutler Bay, have undergone a few changes, although it's hardly the case as far as management strategy is concerned. Just as his father did, Brockway bases his business on a solid staff. "With respect to employees, we simply look for driven individuals who understand how we like to deal with folks," he says. "We have seasoned pros and others completely new to the business. They're all expected to treat our guests like family."
This "Golden Rule" makes for a business model that seems to change only by car model, and it's to the dealership's benefit that the brand speaks for itself. "There are several distinctions that set Mercedes-Benz apart from other brands," explains Brockway. "The one that has always stood out is the prestige of the brand. It's the oldest car company in the world and with that, comes heritage. From heritage, you earn prestige," says Brockway, who, as the man behind the wheel of both Bill Ussery Motors locations knows a thing or two about heritage. "They're pretty good cars, too," he says.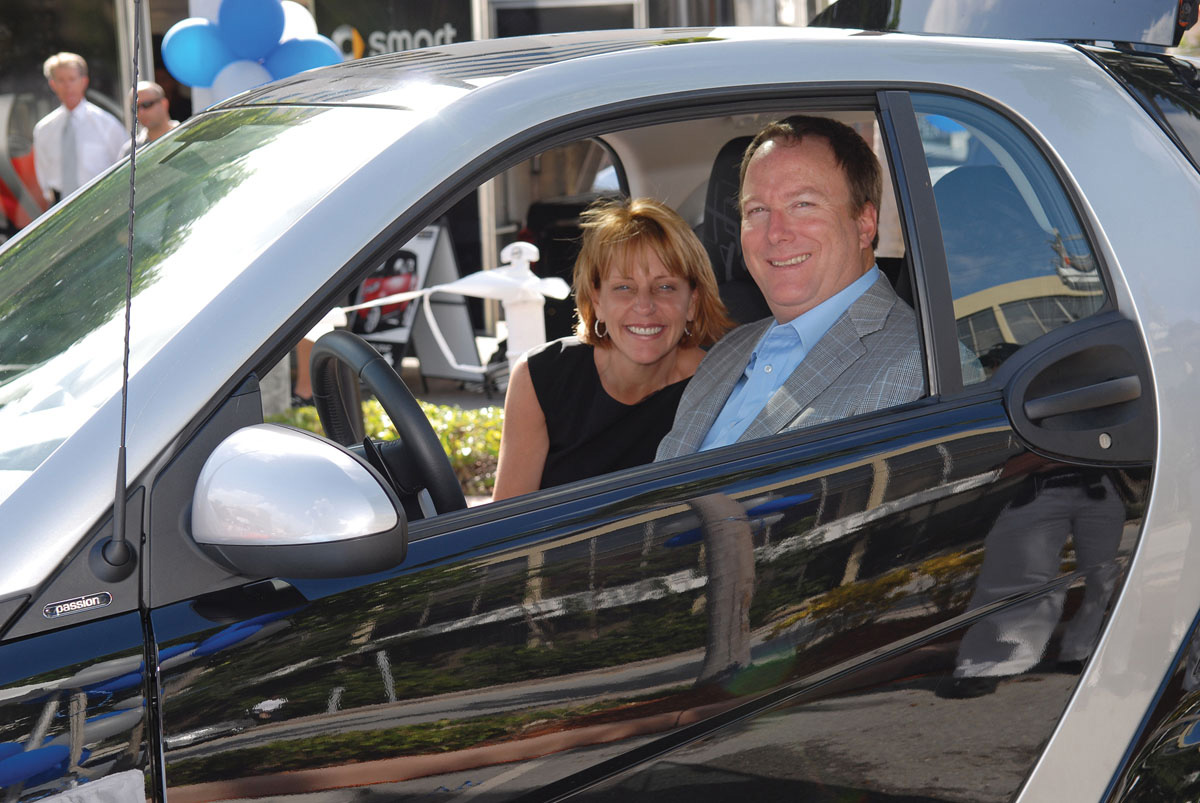 Speaking of the cars, Brockway wants to break the misconception that it takes a fat wallet to put the petal to some Mercedes-Benz metal. "With Mercedes-Benz models ranging from the low $30k's to over $400k, nearly everyone is a prospect! We have over 40 models to choose from. Few people realize that." Whether you're in the market for a new set of wheels or looking for some star service, Bill Ussery Motors is prepared to get you in and out. "I have no illusions regarding the servicing of one's vehicle. It's an imperfect enterprise and under the best circumstances, it's still a burden," he says, taking into account the realities of business matters at any dealership. "Our job is to minimize the inconvenience, so we offer things like Express Service and Onsite Mobile Service."
With the recent opening of Mercedes-Benz of Cutler Bay, located at 10701 S.W. 211 St., Brockway expects to reduce the congestion in the Coral Gables location. The state-of-the-art facility offers new and pre-owned vehicles, a service department and a boutique, along with a large client center that contains a refreshment area and Internet access.
While a second location brings its challenges — given that the U.S. economy is in shambles —Brockway has no plans of stopping. "Our challenges are not unlike those of other makes and stores," he says. "Having just opened our new store, we are being squeezed perhaps a bit tighter than most, but we've weathered storms before and we'll get through this one as well."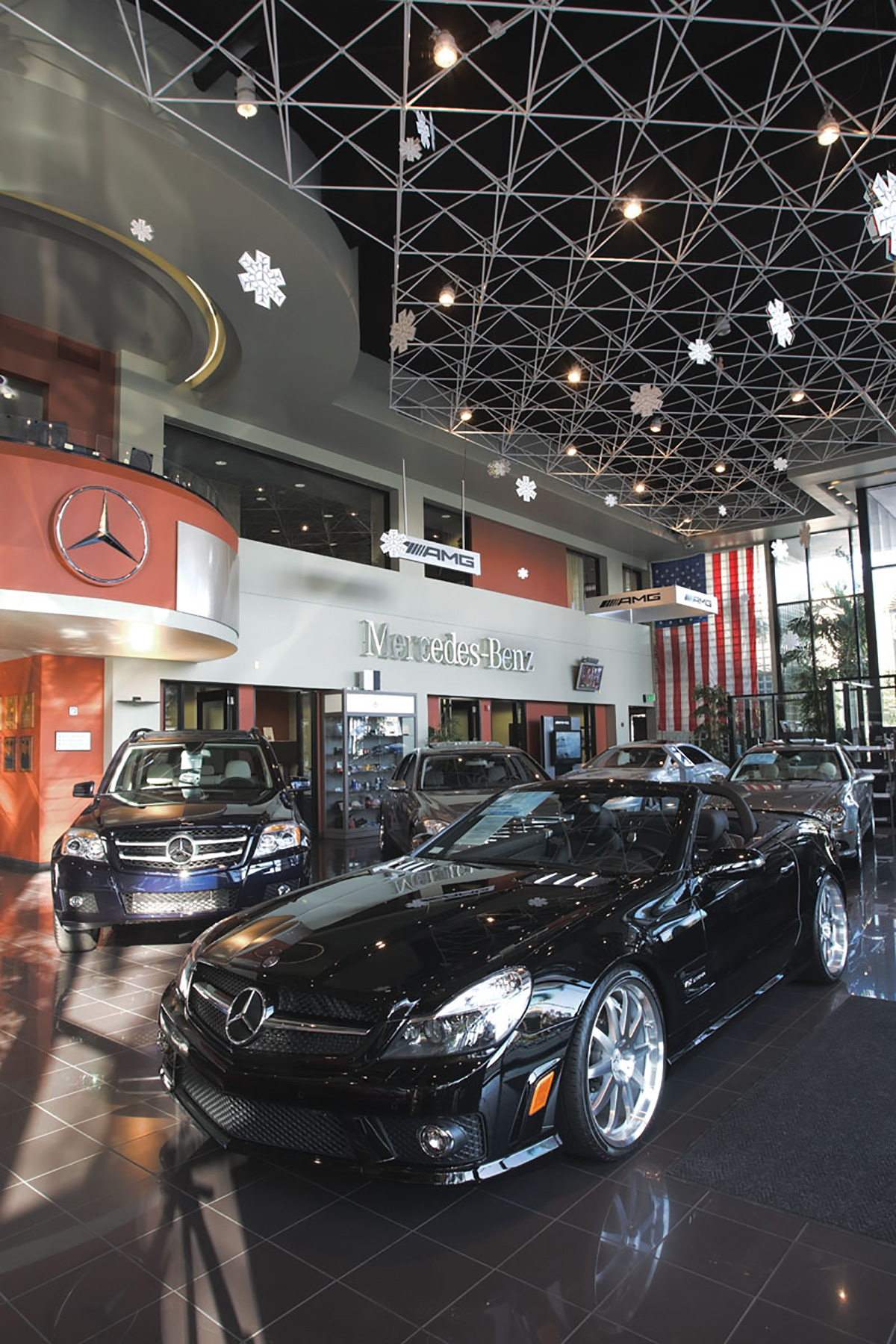 It's that same sense of ambition that has served as the backbone of the company. "Our employees have risen to the challenges forced upon them by this economy and we owe them a great deal. They are truly the lifeblood of our enterprise," he says, justifying the business' surge of success throughout the years. "We like to think we offer the client a personalized purchasing experience — a friend in the business, so to speak."
But more than just a friend to its clients, Bill Ussery Motors is a friend to the community. Since its inception, the people behind the company have made it a point to support all kinds of charities and organizations in South Florida, including the Red Cross of Greater Miami and the Florida Keys, Community Partnership for Homeless, CHARLEE Homes for Children, and Beaux Arts of the Lowe Museum at the University of Miami, among others. "The reasons are simple, really," says Brockway. "It's important to give back to the community that has given so much to us and it makes us feel good."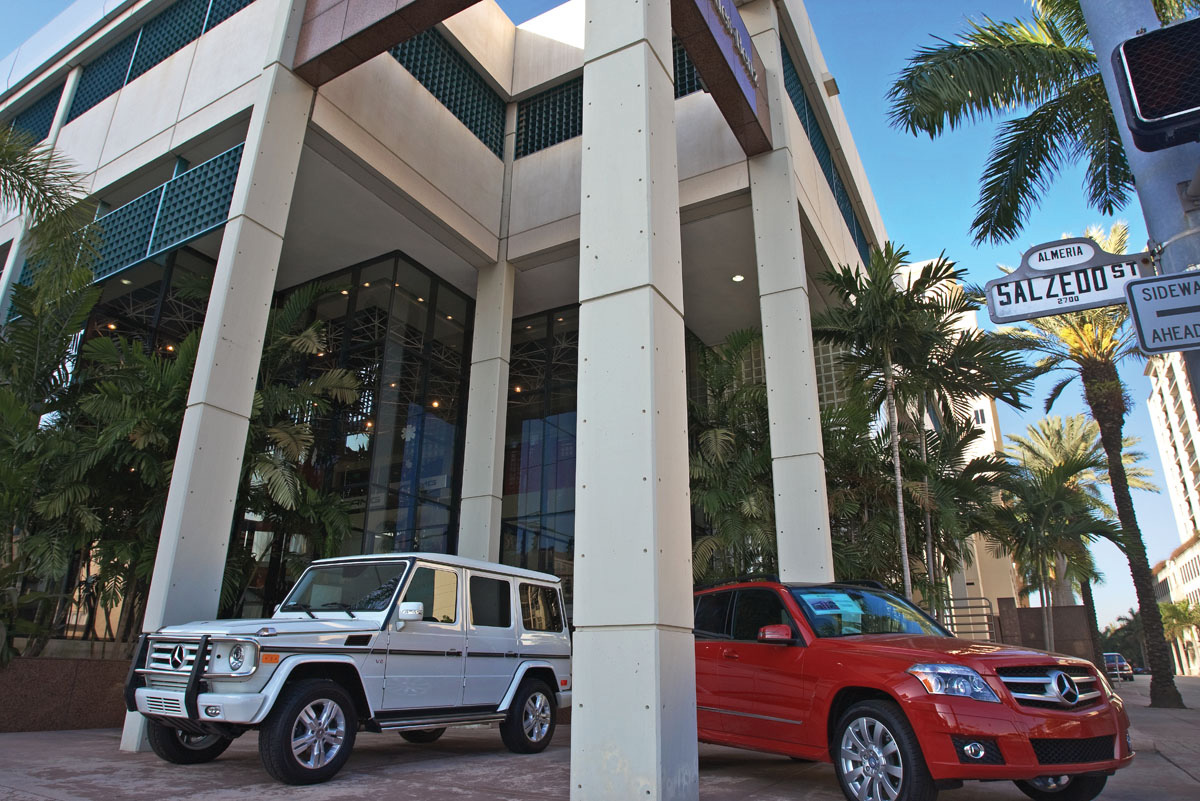 And for as long as he's in charge, Brockway assures the company's goals are the same that were set back in 1953. "The path to the goals has changed, but it's still a fairly simple model," he says. "There's good news out there. You just have to look a little harder to find it."