It may not increase your home value, but it'll certainly step up the experience inside. We're talking about the Sonos system. Sonos accesses your music library or the internet to stream tunes wirelessly to units in potentially every room of your house. Control your sound with your smartphone — imagine Blue Oyster Cult in the kitchen, Enya in the bathroom and Vivaldi in the basement. You can search for songs, control volume and change playlists from anywhere; Sonos.com.
Money Saver
Whether you're heating or cooling your home, drafts are the enemy of your comfort and your pocketbook. Especially when dealing with a vacant, on-the-market property, investing in a Black & Decker Thermal Leak Detector is a smart move. The detector can pick up even slight shifts in temperature, making it easier to locate where that unwanted cool or hot air is sneaking in; $64, BlackAndDecker.com.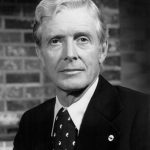 "Many a man who pays rent all his life owns his own home; and many a family has successfully saved for a home only to find itself at last with nothing but a house."
— Bruce Barton
Staying Power
On 9/11, the oldest surviving church in Manhattan proved that it was still very good at, well, surviving. The 245-year-old St. Paul's Chapel was right across the street from the World Trade Center, but incurred almost no damage.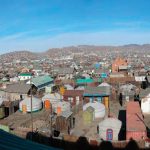 Moving Address
Buying property in the Mongolian capital of Ulan Bator was once a tricky endeavor, since the city, which was composed of yurts, was prone to switching locations. It's stayed put since 1778.
Waterfront View
Almost all of Ohio's 50,000 lakes are actually man-made. Many are the result of dams built to provide flood control and increase water supply. The bonus? A whole lot more waterfront property!