Establish a classically modern flair with this Cone Chair from Vitra. Based on a design by Verner Panton for a Danish restaurant in 1958, this timeless piece is mounted on a sturdy, stainless steel base. The shell-like back lets guests feel both supremely hip and completely cozy. Available in red, orange, black and blue starting from $2,650 at Vitra.com. / Photo By Marc Eggimann
Pixi Power
This is it, folks — Broadband is going the way of the dodo, thanks to this innovation from Palm for Verizon. The Palm Pixi Plus has the sleek, thin design and quick, flexible functionality we've come to expect from a smartphone, but here's the difference: This cute little number can also function as a 3G hotspot for up to five devices. Nice knowing you, Comcast. Available for $79.99 with two-year contract agreement at Palm.com.
Piggy Bank Lessons
To begin helping children develop financial skills, parents should discuss the basic ideas of spending, saving, investing and donating. Consider these fun and practical ways to illustrate the basics of instilling good money management habits in kids:
1. When you save, money grows. This is an important first message to help your child understand. After dropping coins into the bank week after week, you can visually point out how the amount has grown.
2. Savings plus interest equals even more money. Interest is a reward or "thank you" that the bank pays savers for holding their money. You can illustrate the idea by adding a nickel to each dollar your child saves.
3. Start a four-bank system. Consider taking the learning experience to the next level by expanding to a model that includes: A spending bank for money to be used soon; A savings bank for money to be used later; An investing bank for money that will grow on its own; and a bank for donating money to help others.
By keeping the money management lessons simple and in the context of everyday activities, your kids can reap the rewards of being money smart — a gift that will pay dividends for years to come!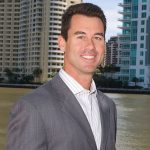 Chuck Downs is a Certified Financial Planner with 20 years of experience. He is the Managing Director for Northwestern Mutual Wealth Management Company. For a consultation, email him at C.Downs@NMFN.com or call 305.373.3738.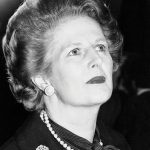 "It is not the creation of wealth that is wrong, but the love of money for its own sake."
— Margaret Thatcher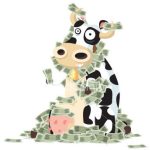 Cash Cow
Live cattle are the oldest form of currency, dating all the way back to 9,000 B.C. In fact, the first coins were slabs of bronze shaped to resemble cattle.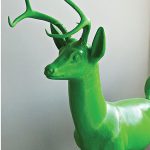 Green Buck
Before the days of paper money, Americans traded animal skins, including deer and elk bucks, for goods and services, resulting in the word "buck" used to describe money.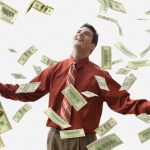 Worth It
According to recent official estimates, there is about $825 in circulation for each person in America. But that doesn't mean that every American has that much in the bank!