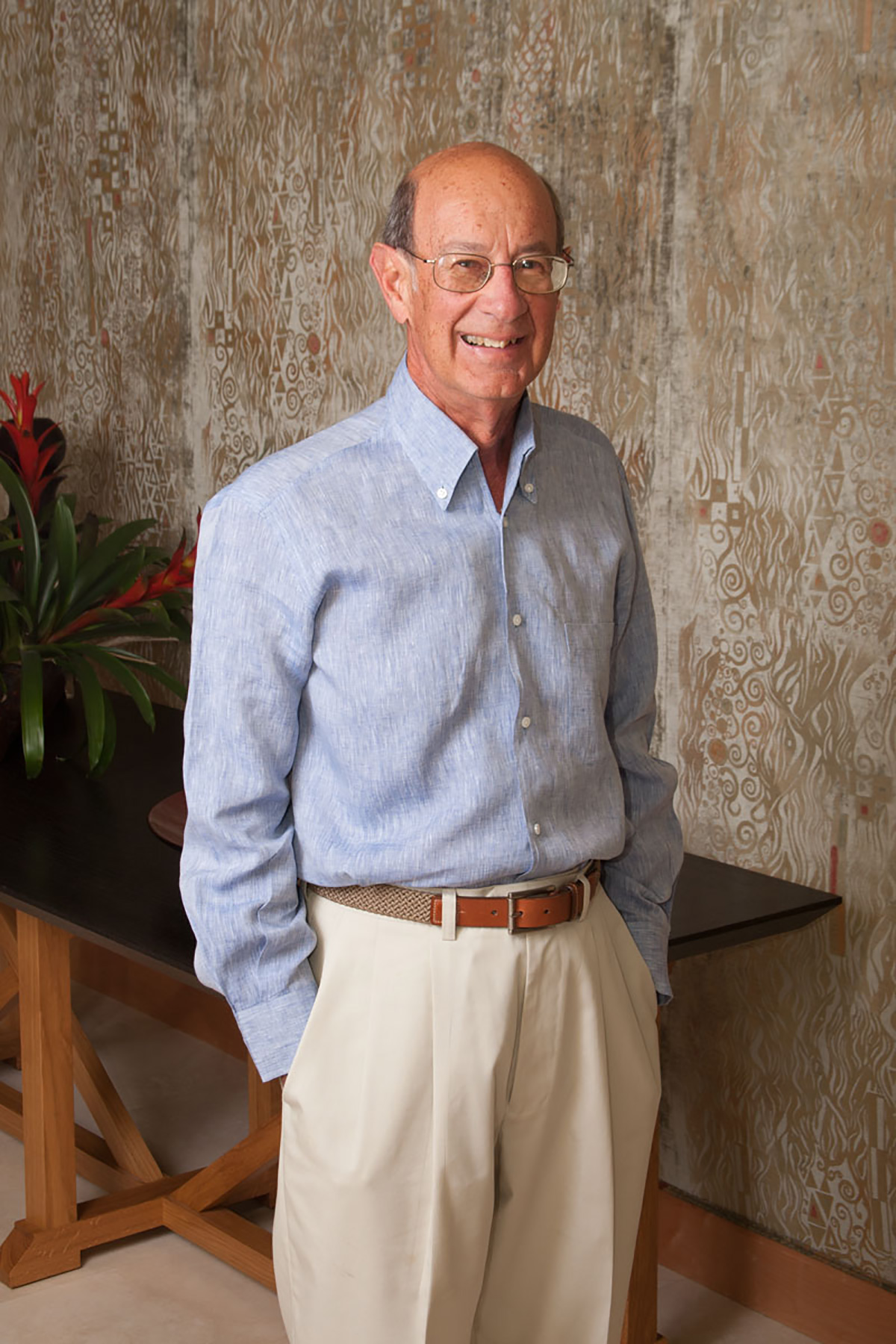 Musical Rise
Don Bercu has a passion for music, dance and everything melodic. And that fervor is apparent to the masses whenever his voice is heard on the airwaves.
Text by Luisana Suegart
Photo by Antonio Eli
"Keep dancing, and keep romancing!" That's Don Bercu's signature sign-off on Cleveland-based 91.5 FM, where he plays the music of big bands. Closer to home, he airs on Key Biscayne's Channel 77. He attributes his success to the originality of swing music and the elements that comprise it. "One of the reasons why the music is so popular is that people understand and love the lyrics," he says.
Inspired by composers such as Cole Porter and George Gershwin, and by the sounds of Frank Sinatra and Peggy Lee, Bercu does more than just play tunes to keep listeners tuning in worldwide. "What makes my program interesting is that we don't only play the music, but we get information on when the song was written and on the vocalists or the band playing," says a lighthearted Bercu, who is even lighter on his toes.
"My love of swing music exists because I love to dance, it's something that comes with rhythm," he says. An alumnus of the University of Pennsylvania, Bercu was in the dancing chorus of the Mark & Wig Show, a traveling gig that appeared on The Ed Sullivan Show. Today, he spends the year between Cleveland and South Florida, where he conducts lectures at the University of Miami's Adult Education Program and the Ocean Club on the Key.
While music is his primary passion, golf is a close second. "I shot my age over a year ago, and I attribute that to red wine," he says. "While it may mess up my putting, it sure makes me feel good!"
To meet Don Bercu, call 305.365.8951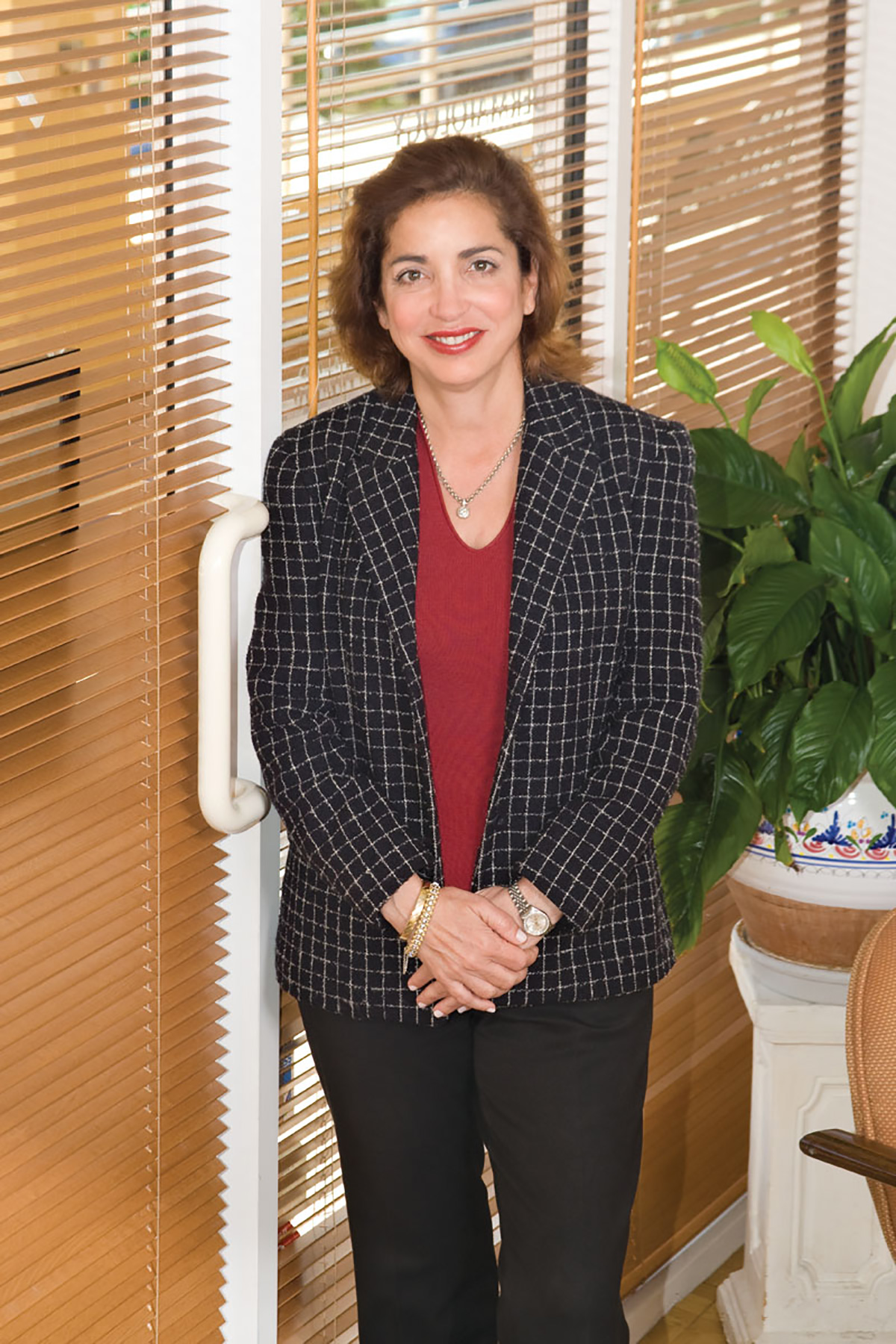 Healthy View
When it comes to living life to the fullest and enjoying every moment of it, you may want to follow this doctor's orders above all others.
Text by Luisana Suegart
Photo by Antonio Eli
As a renown board-certified dematologist, dermapathologist and pathologist, Dr. Susana Leal-Khouri holds the honor of being the only woman in Miami who is a fellowship trained Mohs Surgeon. A native of Havana, Leal-Khouri grew up in the Dominican Republic before relocating to Key Biscayne in the '70s.
Once an aspiring general surgeon, Leal-Khouri says she chose a field that allows for a more scheduled life and children — all five of them! "I believe that I've conveyed to my kids the importance of a hard day's work, of treating people fairly, of giving people the benefit of the doubt, and of enjoying life to the fullest," she says. "Work hard and play hard!"
And believe us, she's worked hard! Leal-Khouri began her training in pathology at Brown University before going on to Tufts University and its affiliated hospitals: Harvard University, Barnes Hospital and Washington University, where she was Chief Resident in Dermatology.
Today, Leal-Khouri and her husband, board-certified plastic surgeon Roger K. Khouri, work at the Key Biscayne Dermatology & Plastic Surgery Center. "The day-to-day patient care is the greatest honor that one could ever hope for," she says.
Part of her success is not wasting time on regrets. "My husband and I believe we live in paradise and our only regret is that we didn't move here sooner," she laughs. "It brings me great satisfaction to know that I have achieved most of my goals without too many compromises!"
To meet Dr. Leal-Khouri, call 305.361.8200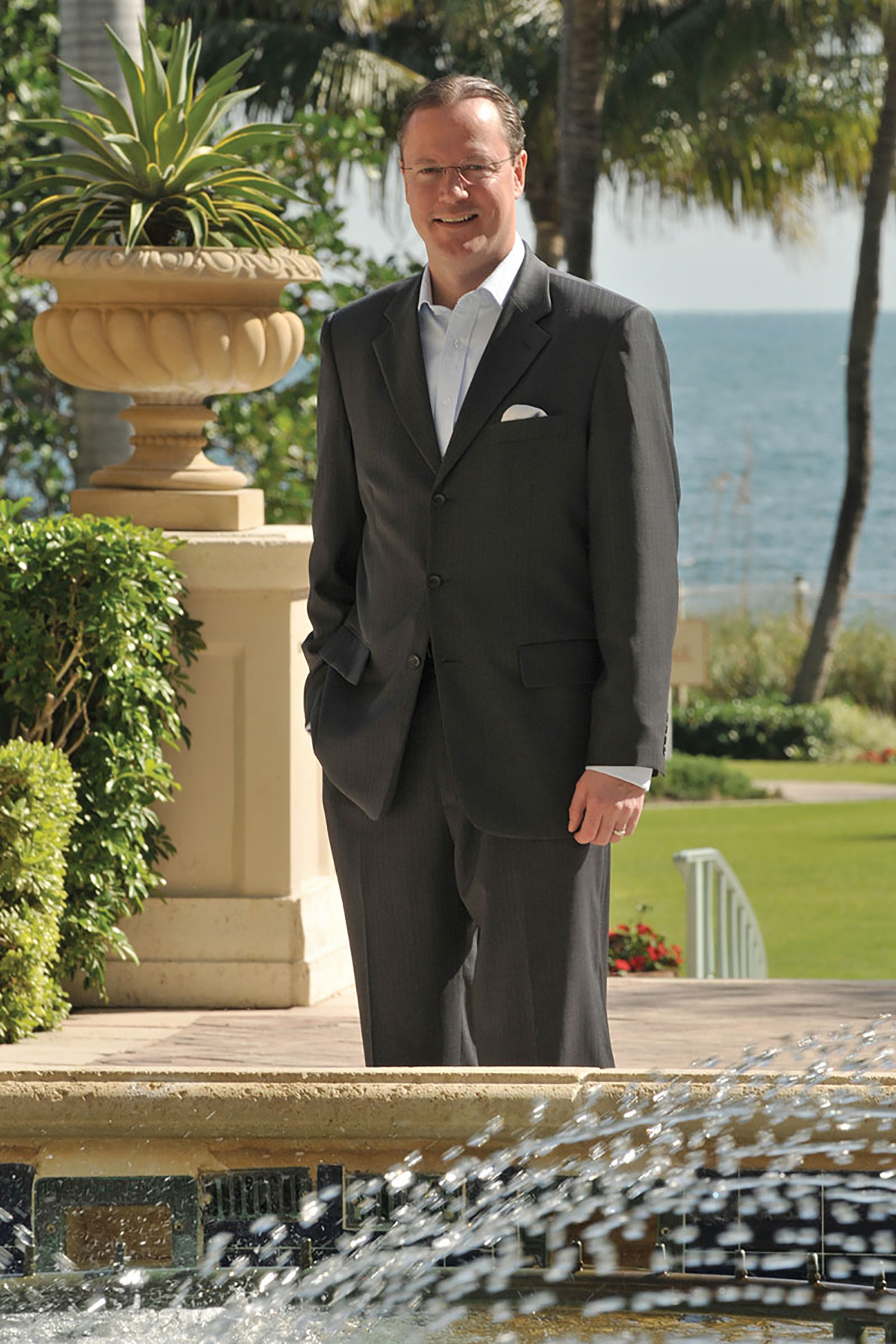 Ritzy Rise
Derek Flint, the Ritz-Carlton Key Biscayneís new GM, wants to make visitors on the island just as happy as its residents.
Text by Luisana Suegart
Photo courtesy of Ritz-Carlton
As the newly-appointed GM of the Ritz-Carlton Key Biscayne, Derek Flint draws up on 20 years of hospitality experience to effectively oversee the hotel's day-to-day operations. "I'm the captain of the ship, so to speak, so my days are filled with myriad responsibilities," he says. "No two days — actually, no two hours — are alike."
Flint admits his job was a bit hard to imagine during his early hotel management days. "I sort of fell into the hospitality industry," he laughs. "I began as a front desk agent at The Ritz-Carlton Central Park, and at that age, I was mesmerized by meeting VIPs, rock stars and celebrities…and then I realized that it was the new experiences and the daily engagement with guests that I really enjoyed." Born in Bogota, Flint attended boarding school in England before moving to San Francisco where he studied at the University of California at Berkeley. Since then, he has lived in South America, the Caribbean, Europe and Asia. "I haven't made it to Africa yet," he laughs.
For now, he's happy to be a resident of Key Biscayne, where he lives with his expectant wife, Jodi, and Maka and Etta, the Pug and Maltese he jokingly calls his children. "We're surrounded by a rich history, beautiful beaches and untouched terrain," he says. "Key Biscayne is paradise in every way."
At the Ritz-Carlton, he presents that paradise in every sense of its meaning. "I've never received a comment card on how beautiful our chandeliers are," he says. "It's the experience guests care about and we don't ever want anybody to leave the resort without a personal and unique memory."
To meet Derek Flint, call 305.365.4500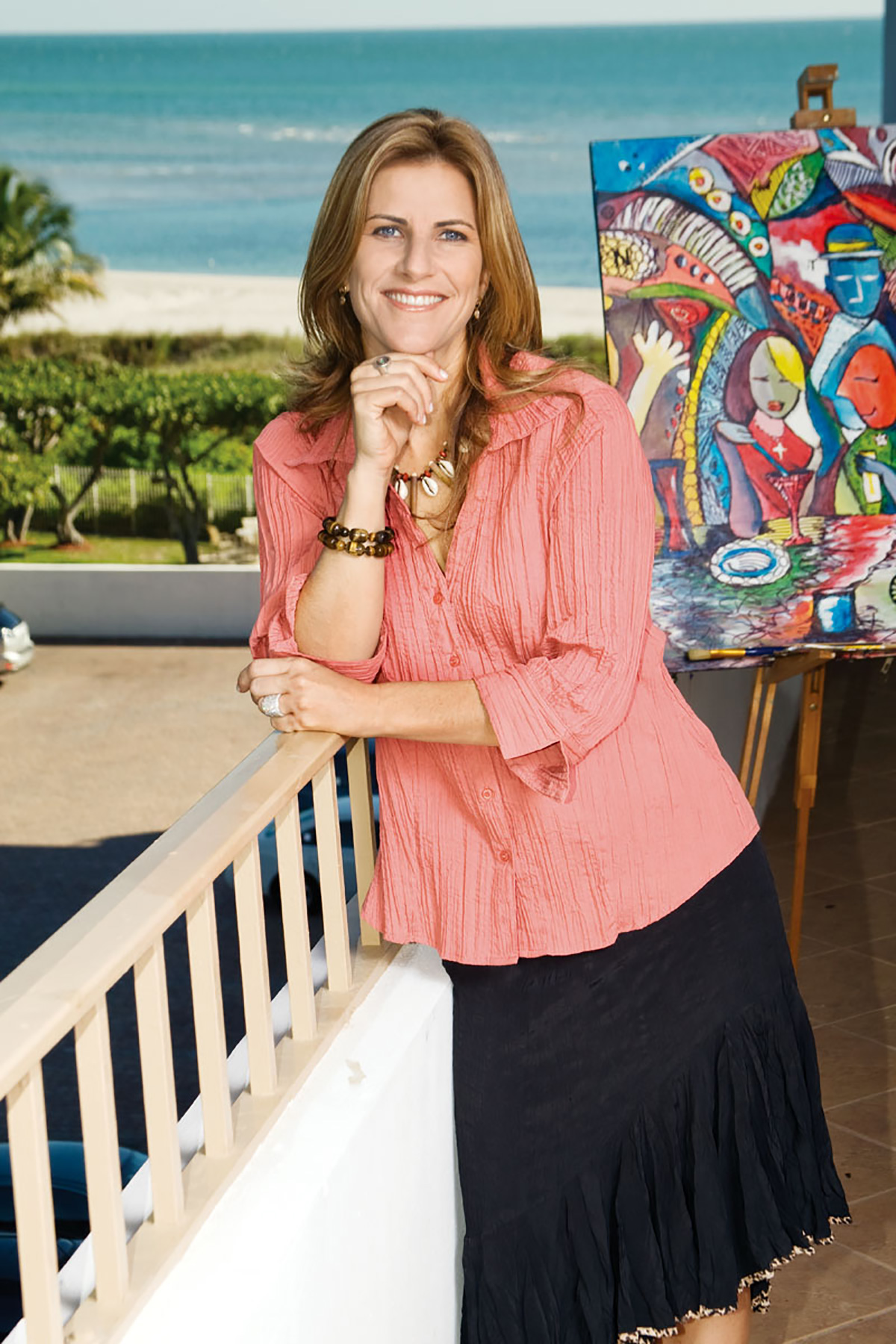 Art Lover
For art aficionado Monica Campana, art is more than just a series or masterpieces and colors, it's a way of life that she likes to share with her young art students on a daily basis.
Text by Luisana Suegart
Photo by Antonio Eli
Monica Campana is adding a little bit of color to Key Biscayne with a world's worth of enthusiasm she has collected over the years. An artist and a lover of all that is art-related, she brings a blend of cultural backgrounds and experiences to enlighten the lives of little ones on the Key.
"I feel more like a citizen of the world," says the artist, who was born in Venezuela before moving to Rome at 10 and eventually settling in the U.S. at 18. "I moved to Boca Raton and studied Art and Design at FAU, spending one semester in Aix-en-Provence (France), painting and focusing on art in that magical part of the world."
"I'm some sort of a chameleon," she laughs, explaining her unique transformation from full-time painter to multinational manager to mom. "But I'm ambidextrous, and besides being creative and sometimes a little crazy, I'm also very rational."
Campana's most recent passion is teaching children art and its history at the Community Center and other locations in lessons that go far beyond basic painting. "Through my classes, children observe a famous painting, express their own ideas about it, try to copy it in their own way and understand the painter, his style and life, all the while listening to inspiring and relaxing classical music."
She's an endowment to the Key, the "amazing" island she calls home. "It is a melting pot of cultures, and it is constantly changing," she says, bringing in a little bit of Picasso and Van Gogh where she can.
To meet Monica Campana, call 786.306.3017