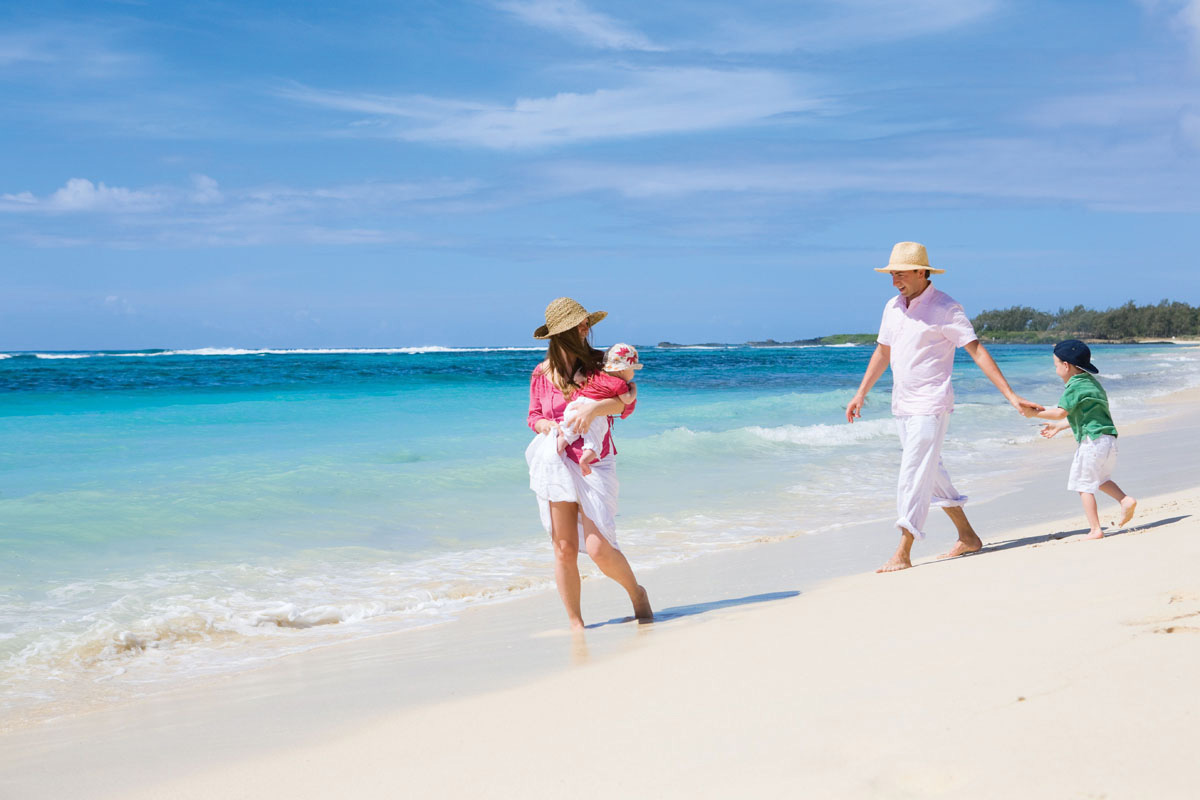 If you're looking for the perfect backyard getaway this summer, grab the kids and make this season's road trip one to remember. At Sanibel & Captiva Islands you won't have to wrestle for a piece of coveted beachside real estate to plop down your towel and gear on the sand. Even when the islands are filled with thousands of visitors, you still get the feeling of isolation and serenity. There are so many miles of beachfront to go around (15 miles to be exact), that you're almost assured to have some privacy and distance from your beachside neighbors, just one of the many perks of this paradise by the sea.
Beachfront resorts here are no higher than three or four stories, limiting the density of tourists on the islands. Many of the resorts offer one- to two-bedroom beachfront villas that have fully equipped kitchens and living room spaces, making it easier to pack up the entire family. If you're looking for a full-amenity luxury resort experience, check out the South Seas Island Resort in Captiva Island that recently underwent a multi-million-dollar renovation. Set amidst two-and-a-half miles of private beaches, the resort offers oceanfront golf, a yacht harbor and numerous recreational and dining options.
Once you arrive, you'll quickly turn down the pace and recognize that a weekend getaway is just not long enough in this serene destination. Vacation rentals of condos or home, as well as timeshares, are popular options, affording week-long or month-long rentals for just about any budget.
For those who like to step away from commercialization and unwind, Sanibel & Captiva offer a welcomed respite. You won't find fast-food chains, the infamous golden arches or any mass retailers once you enter the islands. But shoppers, don't despair — you'll be greeted with an array of unique stores, including gourmet grocers, art galleries and clothing boutiques offering island-style fashions. If you're looking for the perfect souvenir, you'll also find a selection of stores specializing in seashells…and everything that can be crafted from them. One favorite with a clever name is "She Sells Sea Shells." Here, you'll find every type of shell-inspired souvenir — including toilet-seat covers.
In the culinary arena, your appetite will be satiated with plenty of options (and courses) to suit every palate. In Sanibel, a family favorite is "The Island Cow" which offers a menu so diverse, it's sure to please even the pickiest toddler or grown adult. In Captiva, a popular favorite is "The Mucky Duck"— and yes, you can order duck here. However, the house specialty is the Grilled Florida Lobster. Even on a "slow" day, you should be prepared to wait for a table for over an hour at dinnertime, though it's not as bad as it sounds. You can pick up a bottle of wine or a pitcher of beer and hang out on the adjoining deck or wander down a few steps to the beach to watch the sunset. There's always an atmosphere of frolic and revelry on this stretch of beach, so a short wait is always bearable. If you haven't yet witnessed a sunset on the Gulf Coast, this alone is worth the trip. The sun sets in the west in a blazing hue of reds and pinks that can take your breath away. If you're lucky, dolphins often take part in the sunset action, hailing the glorious display of nature as they show off their own acrobatics along the shoreline.
Another dinner favorite in Captiva is "The Bubble Room" which offers good food set in a family-friendly atmosphere brimming with kitschy, yet charming, décor. There's interesting collectibles and antique memorabilia hanging in every corner, including a train track with a toy train that chugs across the ceiling of the main dining room (a good source of entertainment for the kids). You can also expect a wide array of cleverly crafted menu selections, generous portions and friendly service from bubbly waitstaff wearing funny hats. And if you have room for dessert, you can order what is undoubtedly the largest slice of cake you have ever seen. (Tip: It's enough to feed the entire table, so one order should suffice.)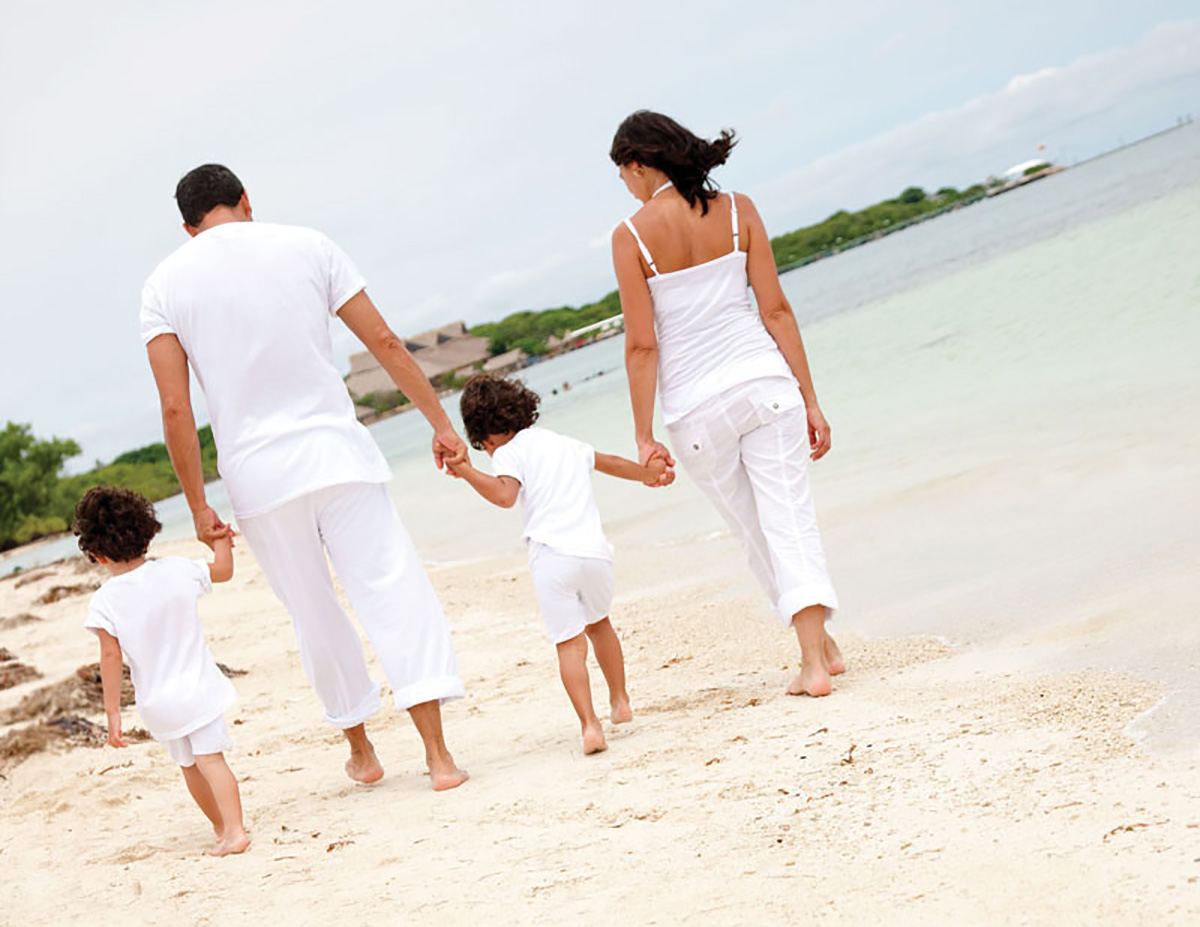 Beyond enjoying the beaches, there are numerous recreational options to choose from on both islands. Nature enthusiasts can visit the Ding Darling Wildlife Refuge that offers some of the best bird-watching with as many as 230 species of birds spotted at any given time. There are also miles of biking and walking trails, and canoe trails just off the refuge.
Shelling is also a huge pastime in Sanibel & Captiva Islands. Both islands rank atop most "Best Of" lists in the world for shelling. With 250 types of shells on the adjacent shores, it's no wonder. When you find yourself inevitably doubled over picking up shells every few steps, you are doing what locals refer to as "The Sanibel Stoop."
If you want to spend a day at sea, there are numerous boating charters to choose from. You can take a guided tour of some of the neighboring islands or rent a boat to enjoy fishing or exploring on your own. Don't miss the opportunity to stop by neighboring Cabbage Key and grab lunch at the Inn's restaurant, located right next to the docks. Be sure to order one of their famous cheeseburgers that allegedly inspired Jimmy Buffett's famous song "Cheeseburger in Paradise."
Whether you're looking to unwind on the beach, become one with nature, or explore something new, Sanibel & Captiva offer a backyard getaway that's sure to please. To start planning your itinerary, visit Sanibel-Captiva.org.