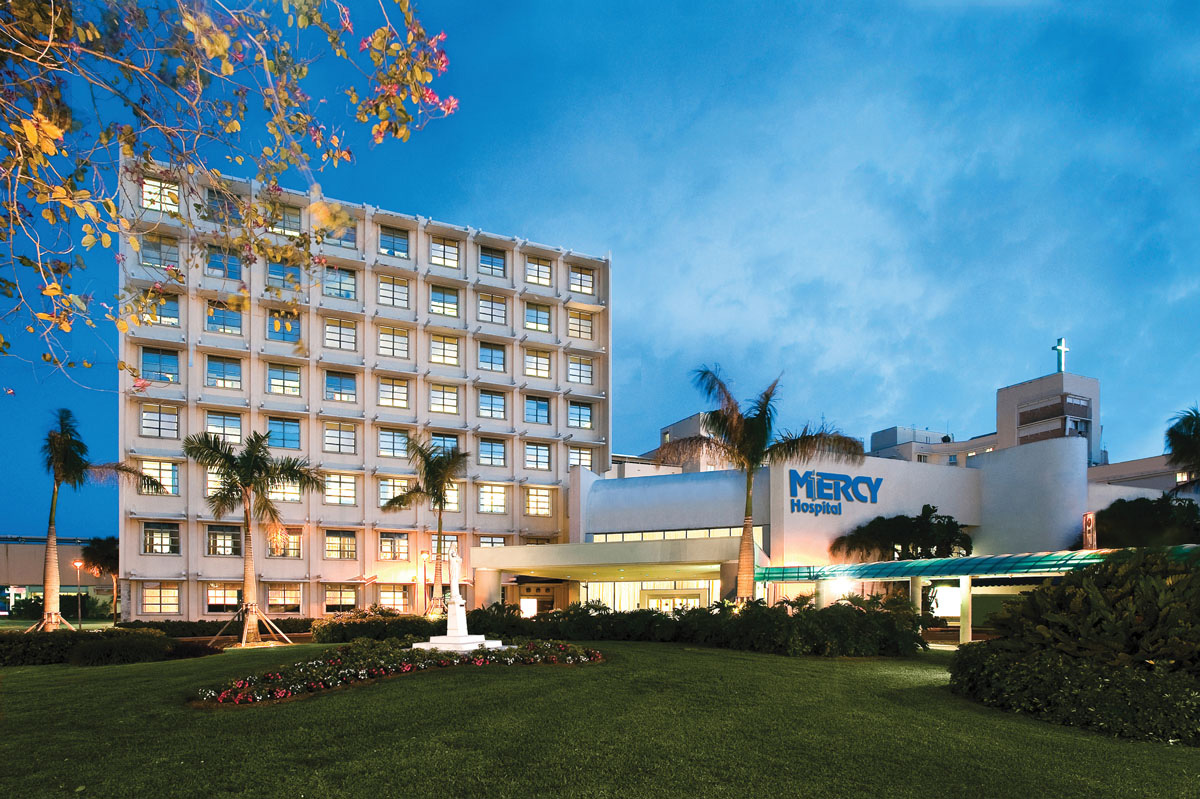 The Orthopaedic Institute at Mercy Hospital leads the field when it comes to improving the quality of life of members of the community. The highly specialized team, headed by prominent Orthopaedic Surgeon, Biomedical Engineer and Researcher, Dr. Carlos J. Lavernia, is excellently situated to deliver state-of-the-art treatments and surgeries for athletic injuries, trauma and arthritis for local residents and visitors alike. "The Orthopaedic Institute at Mercy Hospital was created in 2003, with the goal of establishing a Center of Excellence in orthopaedic surgery," says Medical Director Dr. Lavernia. "It was developed to evaluate and treat patients affected by musculoskeletal disease. Since its inception, the division has made significant progress integrating superb patient care, creating an organized and outstanding teaching service, and providing a high-profile research program."
To achieve this goal, the board-certified doctors at the Institute perform highly-qualified diagnosis and comprehensive treatment plans — from non-surgical situations to the most complex joint replacement problems — all backed up with exceptional customer service. The lengthy list of services include but are not limited to: joint replacement (knee, shoulder and hip), arthroscopic surgery, fracture care, back care, non-surgical treatments and care of strains & sprains.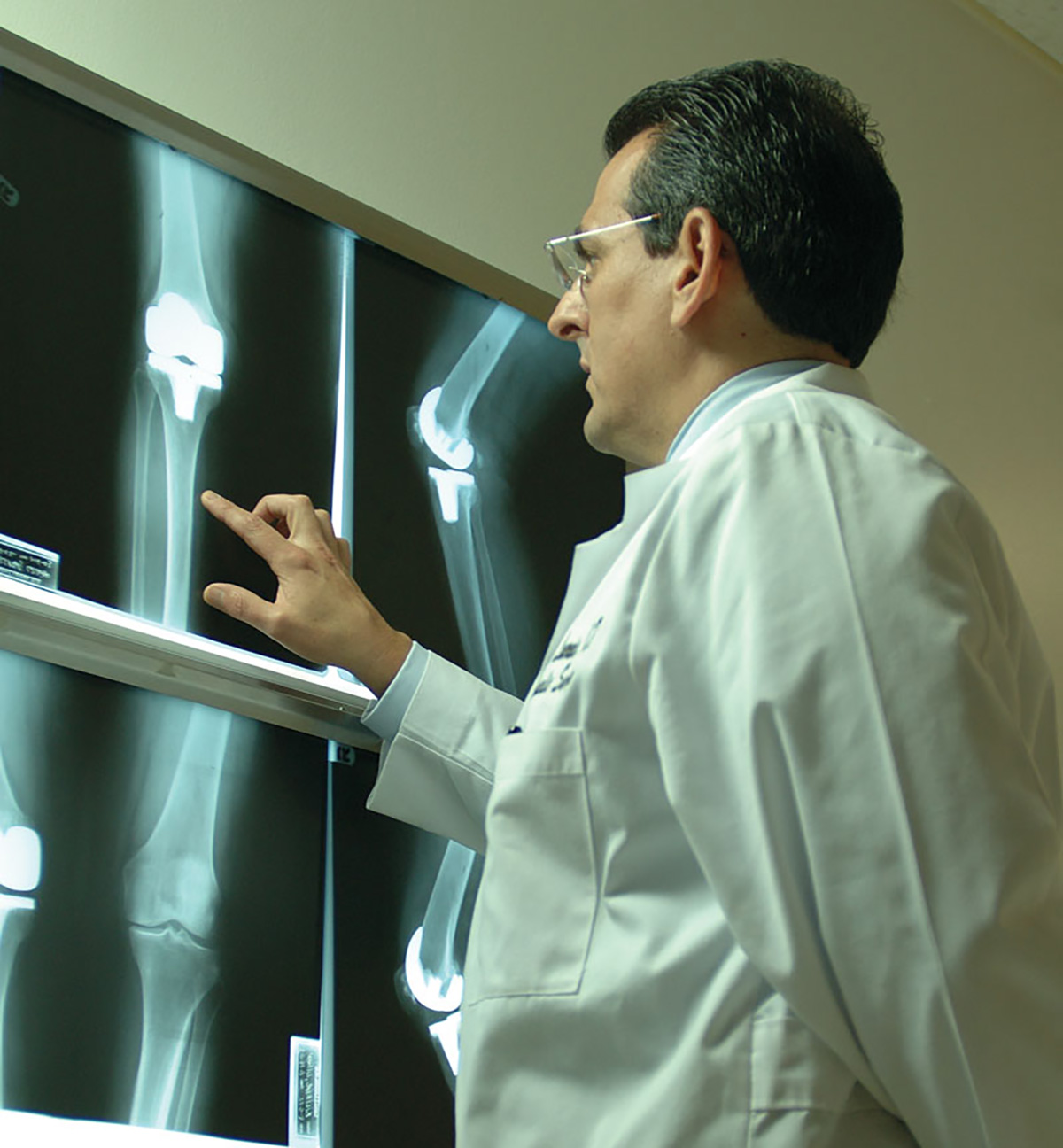 One good example of new millennium, less invasive surgery is the small incision total knee replacement. The surgery utilizes a smaller incision than the one traditionally used for knee replacement and can be an option when treating severe degenerative disease of the knee joint. This procedure, combined with modern pain management techniques, means that patients may experience a shorter hospital stay, a faster recovery and less surgical pain. Another offering is knee arthroscopy, where a small camera is inserted to examine and treat damaged tissue in the knee joint. The procedure, which is commonly used to correct problems such as torn/damaged ligaments or a torn meniscus, removes the need to surgically open the knee joint, resulting in fewer complications and a shorter recovery period. Even with all the science and technology at hand, however, the focus remains on caring for patients in the most professional and most compassionate manner possible via personalized attention and accommodating hours.
The world-class Institute is fully in tune with the demanding needs of both South Florida's athletic young adults (who often injure themselves in their enthusiasm for their sport) and the unique requirement of the area's gently aging population. The ultimate goal in every case is to restore patient mobility, relieve pain and increase quality of life. "Due to the beautiful South Florida weather, we are surrounded by a very active community," says Dr. Lavernia. "Whether the patient is 23 or 83, our goal is to keep them moving. We are also in a prime location that's easily accessible by the local population. Our patients range from high school athletes to active senior citizens. They come from all of Miami-Dade County as well as from out of state and more than 25 countries."
Keeping that in mind, the office consists of board-certified doctors who use a multi-disciplinary approach to patient care and rehabilitation, supported by a well-trained staff that is available to patients 24/7 every day of the year, even holidays. Calls are answered by members of the team, not the standard answering service operators. Walk-ins are accommodated 5 days a week, with future plans for a Saturday and after-hours clinic, geared toward accommodating the demanding schedules of the area's busy professionals.
This focus and dedication has led to a wall full of awards. In both 2007 and 2009, Mercy Hospital received the prestigious Health Grades Joint Replacement Excellence Award and is a 3-time recipient of the Health Grades Orthopaedic Care Excellence Award (2006, 2008 & 2010). On the research end, the Orthopaedic Institute has garnered 1st and 2nd Place for 2005 and 2nd Place for 2007 & 2009 for "Best Research Paper in the State" from the Florida Orthopaedic Society Research Competition.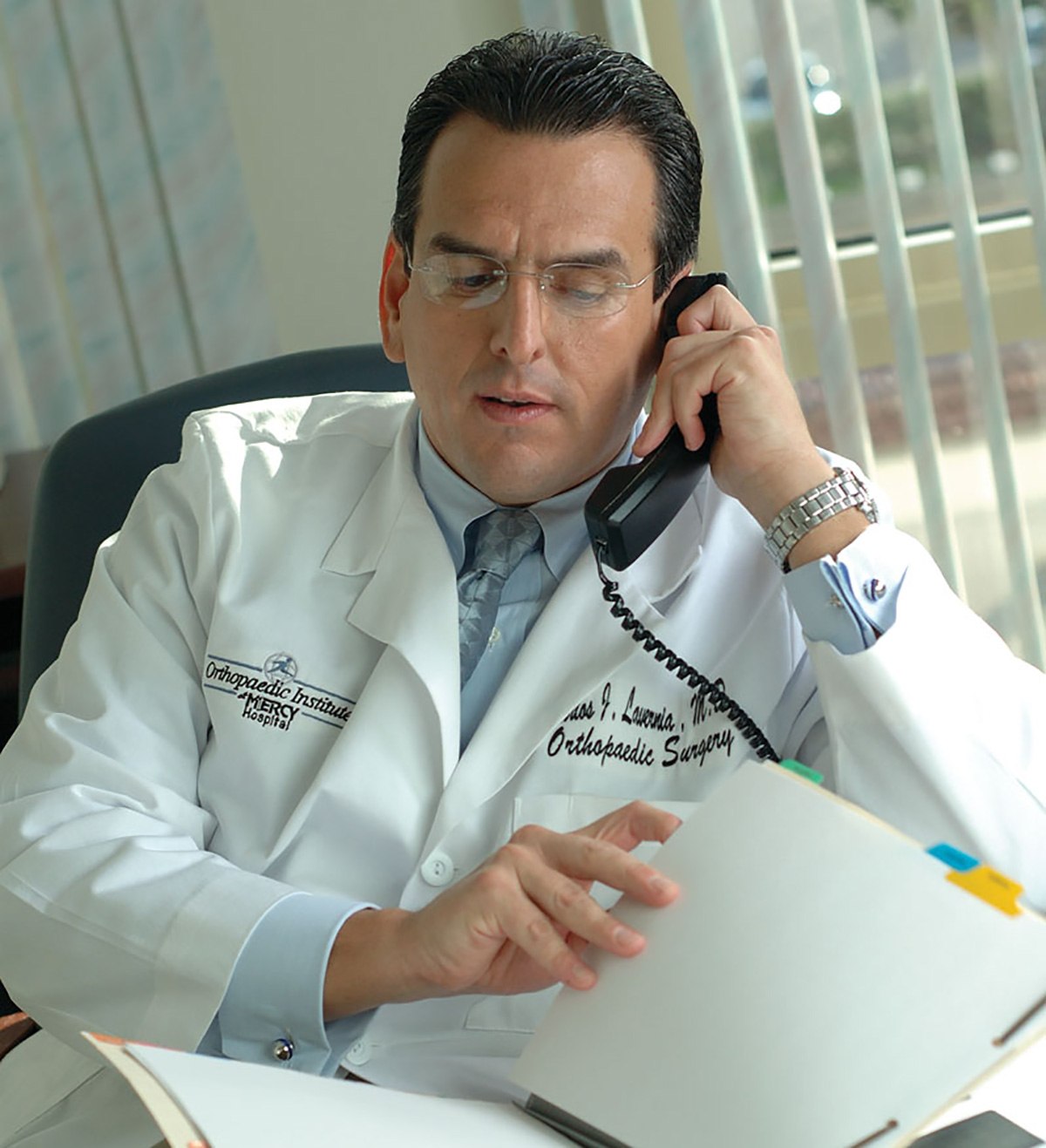 Not content to rest on their very impressive laurels, Dr. Lavernia reports that future plans for the next 5 years are to grow the institute to 10 specialists while offering complete musculoskeletal care for all of their patient's needs. "For almost a decade, the Orthopaedic Institute has delivered the highest quality in patient care with excellent outcomes and utilizing the latest technology," he says. "The Institute is recognized as a comprehensive orthopaedic center providing diagnosis, treatment, rehabilitation and excellent patient care. We also perform nationally and internationally recognized research."
In the meantime, what is the most important thing a person can do for their overall orthopaedic health? Simple: maintain an active lifestyle, get plenty of exercise and be sure to get good nutrition. Prevention is key.
For a consultation at The Orthopaedic Institute at Mercy Hospital, 3659 S. Miami Ave., Ste. 4008, call 305.285.5085, email Info@OrthoMercy.com or visit OrthoMercy.com.
Better Life
The Orthopaedic Institute at Mercy Hospital is part of one of the top healthcare systems in the country. The caring physicians strive to improve the well-being of those served through cutting-edge services and procedures. The following is a sampling: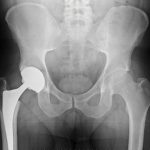 Joint Replacement
Suffering from severe joint arthritis? After careful evaluation and diagnosis, potential treatments range from therapy and medicinal management to joint replacement — the removal of an arthritic joint and insertion of a specially designed implant that will eliminate pain.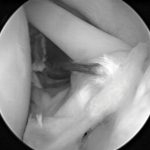 Arthroscopic Surgery
Arthroscopic surgery is done to repair specific problems in the joints. Through small incisions a surgeon inserts a camera into the joint to visualize the inside of the joint and repair the problem. This can be done in the knee, ankle, elbow, shoulder and hip joint.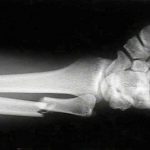 Fracture Care
Properly diagnosing broken bones is not always easy. After a detailed evaluation with the proper imaging techniques, casting and sometimes repair need to be done promptly. Proper management enhances recovery and rehabilitation. Physical therapy and exercise are then tailored.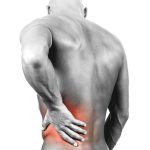 Back Care
There's no reason to suffer from back pain. Physicians are ready to thoroughly evaluate and diagnose the specific cause of each patient's back pain. They will then prescribe the treatment, which sometimes includes physical therapy or medicinal management, or refer to the appropriate specialist.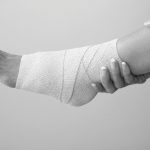 Sprains & Strains
Sprains and strains occur to ligaments, tendons and muscles when stretched beyond their normal capacity during sport, as well as during normal activities. After careful evaluation by a physician, a specialized treatment and rehabilitation plan is prescribed to the patient.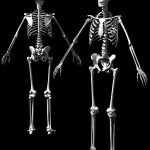 Non-Surgical
Orthopaedic injuries don't automatically mean surgery. Different forms of non-operative care may be offered for orthopaedic injuries depending on the type and extent of the injury. These treatments include medicinal management, injections in the joints and physical therapy.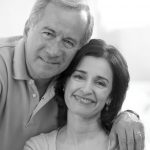 Superior Patient Care
The Orthopaedic Institute prides itself on providing excellent patient care, accommodating hours, and personalized 24/7 access to doctors and staff. The outstanding surgeons are board-certified specialists who provide diagnosis, treatment and rehabilitation.