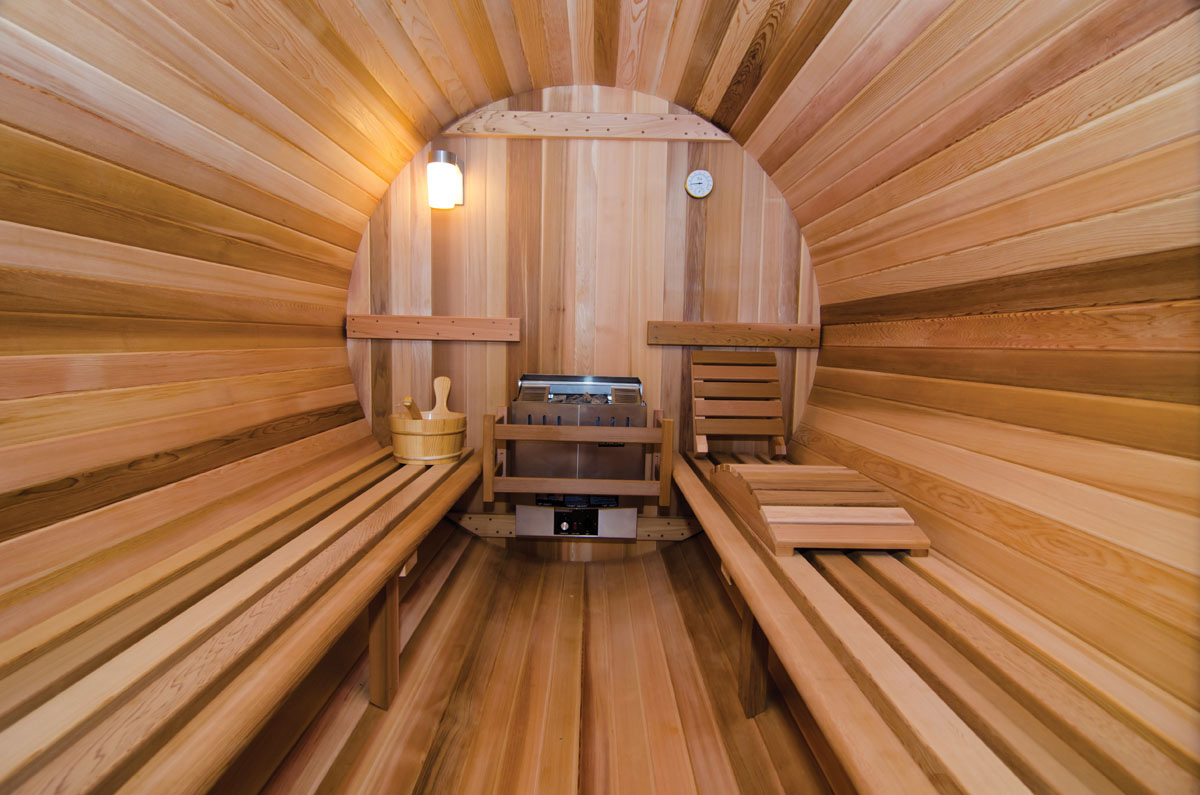 What do you do when there's just no more room inside your house to fit everything you need to make life that much better? That's where the outdoor sauna comes in. Step into an up to 6-person Almost Heaven Barrel Sauna which looks like a fashionable Napa Valley wine cask to sweat out toxins, burn calories, strengthen your immune system…and seriously relax, all without giving up an inch of interior square footage. The Western Canadian Red Cedar is attractive, durable and gives off a sweet aroma enhanced by hot steam. Starting at $5,400; AlmostHeaven.com. — Stacy Wynn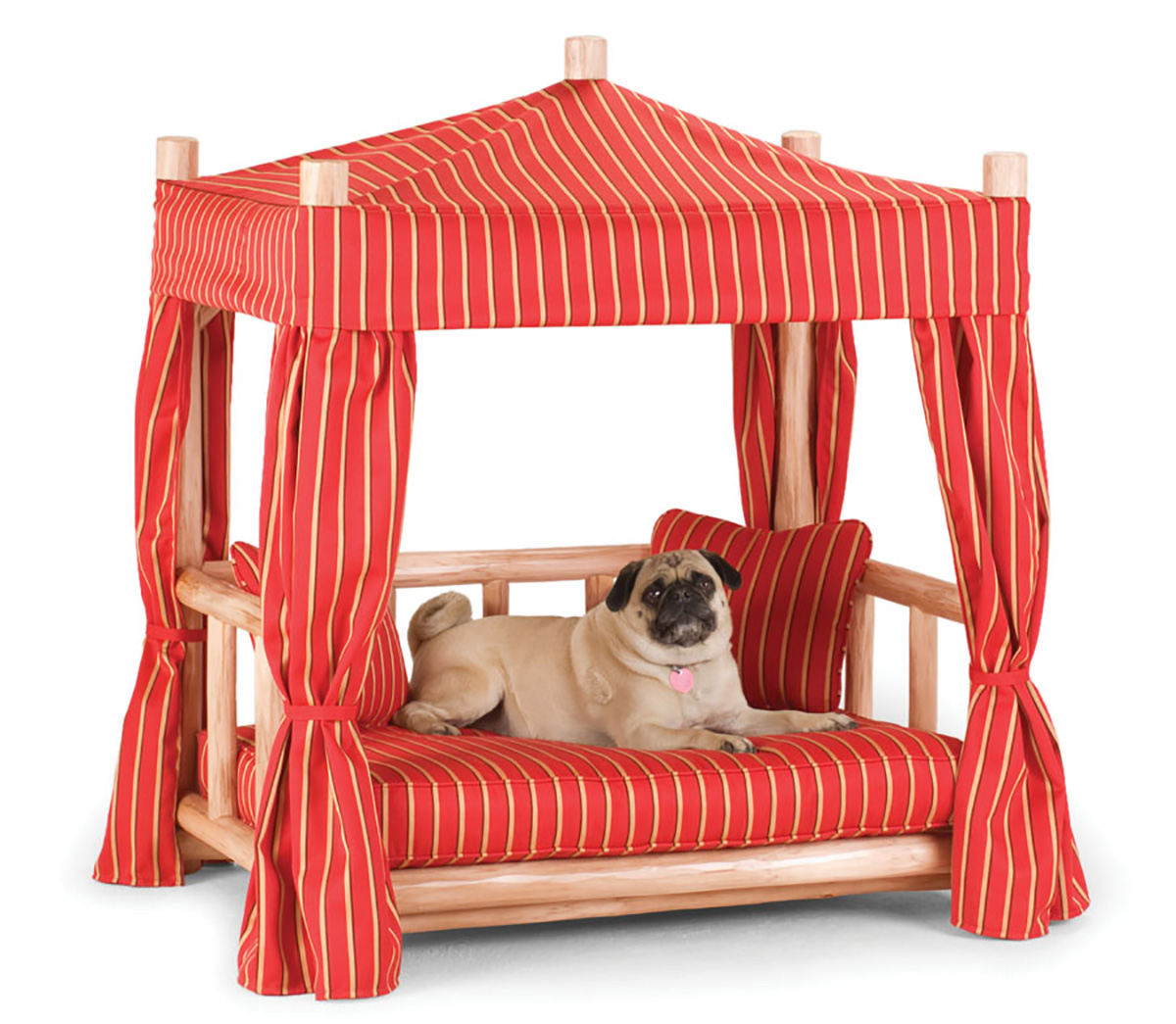 Canine Cabana
Le Chien by La Lune Collection knows that dogs can get sunburned, too. Which is why they designed the lavish Marco Cabana Dog Bed built on an environmentally responsible fast-growing Wisconsin white cedar frame and topped by a selection of 12 stylish indoor/outdoor fabric choices to match any style of furnishings. Ultra-pampered Fifi or Fido will never want to leave the comfort of the high-density fiberfill wrapped foam mattress with attractive corded/welted seams. The open layout allows for significant flow-through ventilation on especially hot days. Starting at $1,150; Taigan.com. — Sandy Lindsey
Sun Smart
I'm often asked: "How do I spot skin cancer?" By now, many of you know that skin cancer is very common and that exposure to ultraviolet light, from the sun and indoor tanning devices, is the most preventable risk factor for skin cancer. In addition to having yearly skin exams by a dermatologist, performing regular self-exams are an excellent way to detect skin cancer early. So what do you need to look for? The 3 most common types of skin cancer are Basal Cell Carcinoma (BCC), Squamous Cell Carcinoma (SCC) and Melanoma. Each type has many different appearances. A BCC typically shows up as a small pearly or pink-colored bump. It may also appear as a scar-like growth or scaly area. The cancer often will bleed, crust over, heal and repeat the cycle. Many people also describe it as a pimple that doesn't go away. SCC often appears as a persistent, rough, scaly area or a hard red bump. It also commonly arises on areas that are chronically exposed to the sun. Melanoma classically has mixed shades of brown and black with asymmetry and irregular borders. It can develop in a mole that has been present for years or appear as a totally new mole. Less commonly, it can be red or white. The key is to be aware and check often to make sure any areas of concerns are addressed. When it doubt, check it out.
ABOUT THE AUTHOR
› Dr. T.J. Giuffrida is the Director of the Dermatology & Skin Cancer Center in Coral Gables. As a Board-Certified Dermatologist, he's one of the few fellowship-trained Mohs Surgeons in South Florida; 305.461,2000; MiamiDermCenter.com.
Healthy Glow
After prevention, early detection of skin cancer is the next best thing you can do to take care of the skin you're in. Here are some vital tips you should be aware of. — Sandy Lindsey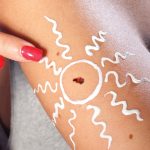 Changing Looks
In general, it's important to identify any spots that are changing. Especially important is a mole, birthmark or brown spot that increases in thickness or diameter, changes color or texture, or has irregular borders.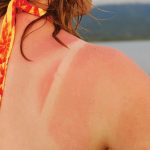 Skin Talks
A sore that doesn't heal over a few weeks needs evaluation. Spots that itch, bleed, scab or hurt need evaluation. Don't ignore what your body is telling you. The skin is our largest organ and it tells us a lot.
No Pain
Skin cancer can be pain-free, so If you identify a concerning spot, don't ignore it and definitely don't delay seeing a dermatologist. Skin cancer is often easy to cure, if diagnosed and treated early.