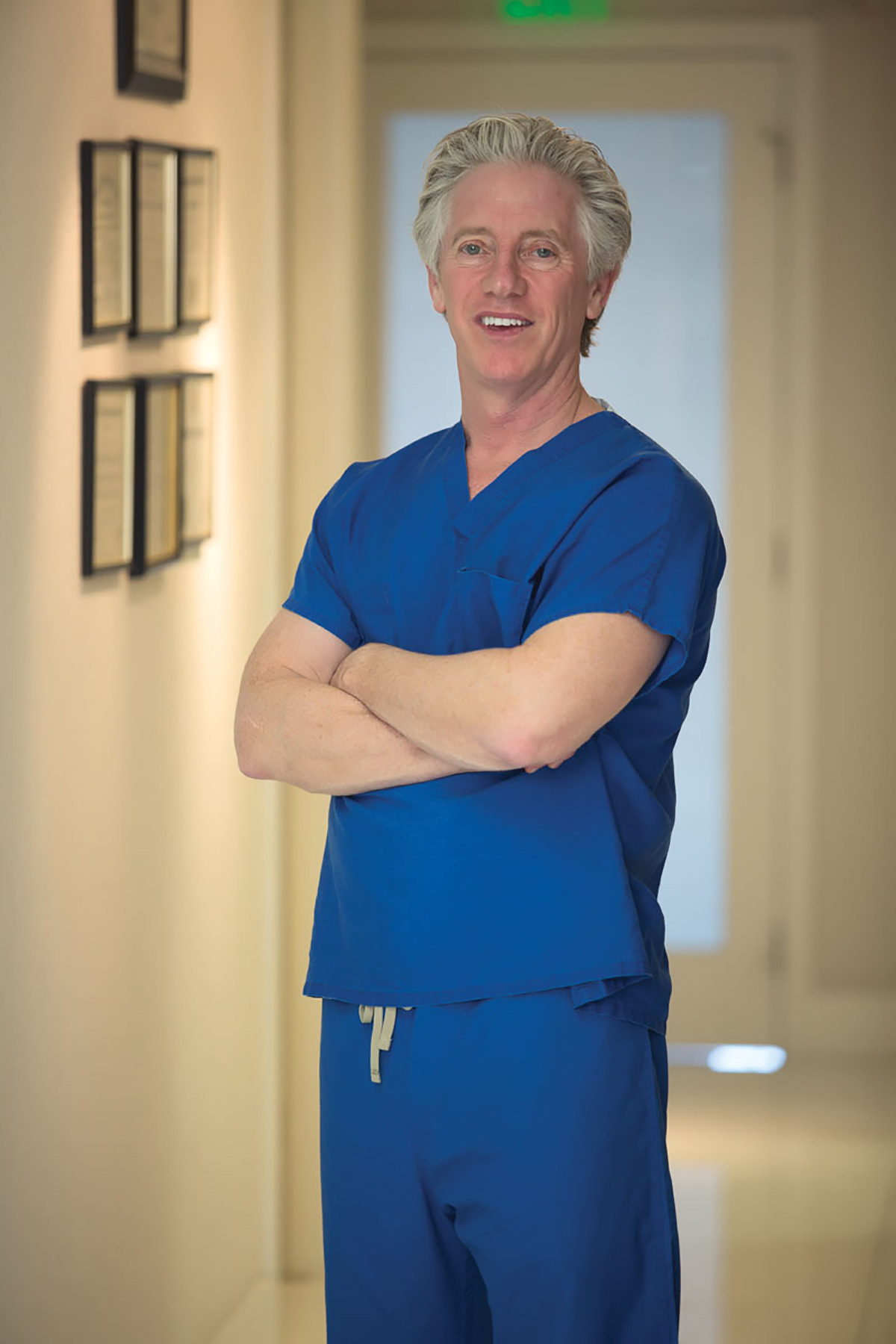 John J. Martin, Jr., M.D.
John J. Martin, Jr., M.D., P.A.
2912 S. Douglas Rd., Coral Gables
305.444.5950
JohnMartinMD.com
Dr. John J. Martin Jr. can't personally enjoy the benefits of Botox. "I'm one of the very few people in the world who has developed a total resistance to it," he admits. Luckily, it's a rare state of affairs, which means the rest of us can happily take advantage of Dr. Martin's excellent skills with Botox, Dysport and other fillers that offer beautifully natural results with minimal or no downtime. Dr. Martin also specializes in cosmetic facial and eyelid surgery, laser skin tightening, photorejuvenation and Ulthera — an exciting new treatment that uses deep ultrasound to tighten the skin of a client's face and neck. "The secret to true beauty is a natural youthful shape to the face with even skin tones," he asserts.
Dr. Martin aims to help his patients establish and maintain a youthful appearance with the latest products and techniques available, no matter what their aesthetic goals may be.
Doctor's Memo
"One of the key products that'll help keep your skin looking young is a retinol cream. These help to exfoliate the skin and stimulate the production of more collagen to decrease lines and wrinkles."
True or false?
If I have Botox/Dysport injected between my brows, all of the wrinkles will go away.
False. "These medicines help to relax muscles in the area," says Dr. Martin. "Fine lines can be eliminated while deeper lines are softened, and continued injections may cause them to improve considerably."
Q: I'm in my 50s and have started to notice that my face is falling! I also look very tired and sunken. What can I do?
A:"Many people start to lose fat in their face as they age, which creates a tired, hollow appearance," says Dr. Martin. "Facelifts can help, as can fillers such as Perland and Juvederm — but your best option may be a fat transfer to the face."
BY the #S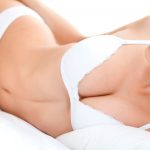 1
Where breast augmentation ranks in the list of cosmetic procedures done in 2012.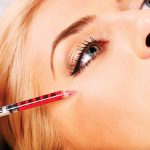 6 Million
The amount of people who got injections of Botulinum Type A in 2012 — Botox or Dysport.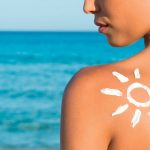 97%
The percentage of UVB rays that are blocked by sunscreens with SPF 30.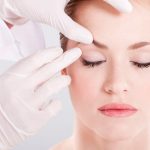 74
Total cosmetic procedures per 10,000 people in South Korea, compared to 42 in the U.S.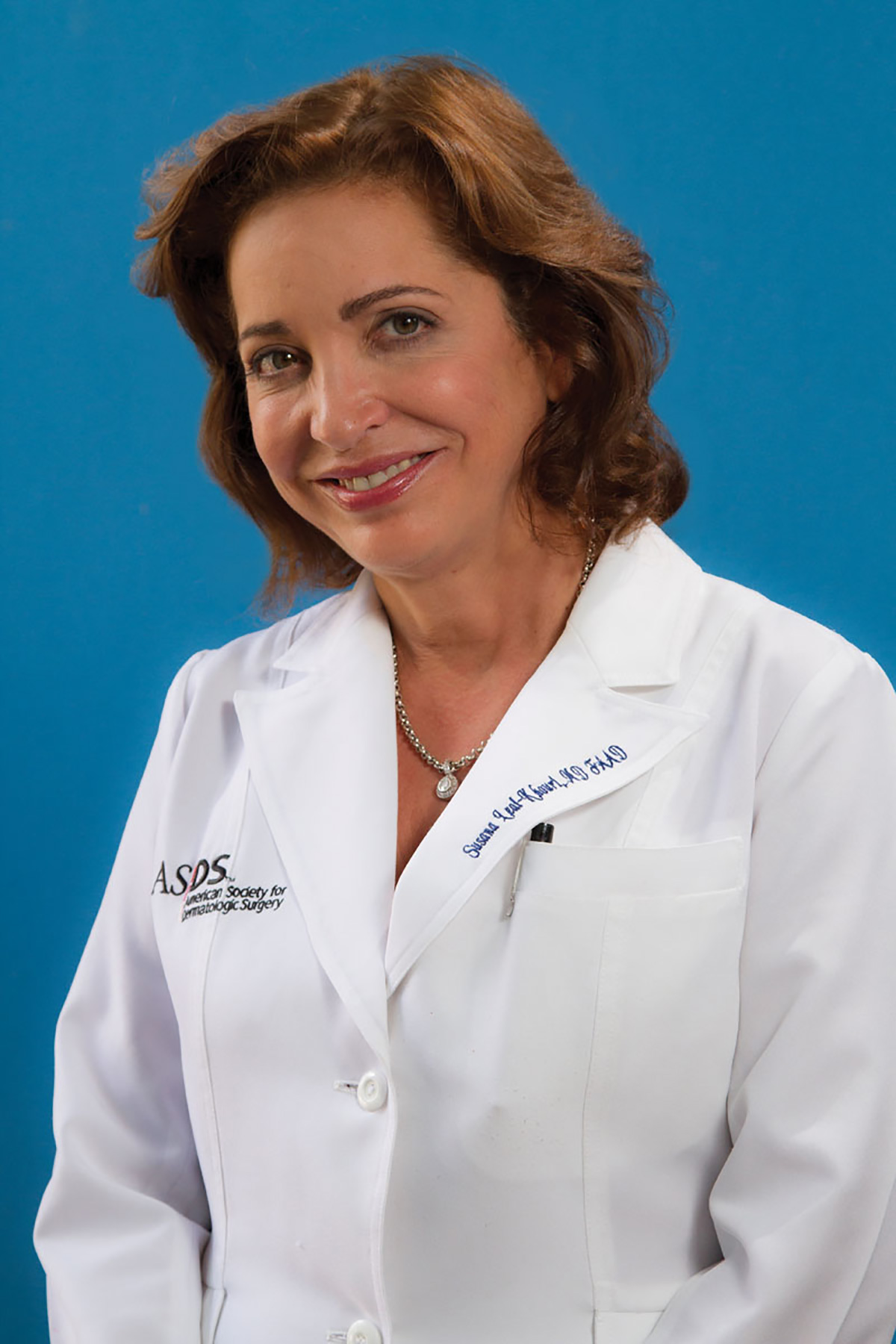 Dr. Susana Leal-Khouri
Miami Dermatology Center
580 Crandon Blvd., Ste. 101,
Key Biscayne
305.361.8200
MiamiDermatologyCenter.com
Patients who have come to love Dr. Susan Leal-Khouri's Miami Dermatology Center now have 3 state-of-the-art locations to avail themselves of her treatments for conditions such as acne and skin cancer. In addition to the Miami headquarters and Key Biscayne practice a new office is now open in The Keys, making services easily accessible throughout South Florida. Some of Dr. Leal-Khouri's most popular procedures include Botox, Dysport and Xeomen, which help prevent the formation of lines between eyebrows, at the corners of the eyes and on the forehead. She also offers the new CO2 Fraxel Laser which removes fine lines with significantly less downtime. "A healthy lifestyle balance with good nutrition, regular exercise and sun protection is key to beautiful skin," she says.
One of the leading and most respected professionals in her field, Dr. Susana Leal-Khouri offers 3 state-of-the-art locations throughout Florida including offices in Miami, Key Biscayne and most recently in The Keys.
Doctor's Memo
"Excessive amounts of the sun's UVA and UVB rays leads to skin cancers, wrinkles, brown spots and leathery skin. Use a broad spectrum sunscreen of SPF 15+ with a mineral base, preferably zinc oxide or titanium dioxide."
True or false?
Using lip fillers means adding bulk to the upper lip. False. "Belotero is a new filler with a hyaluronic acid base that, thanks to its finer nature, doesn't add bulk to the upper lip," says Dr. Leal-Khouri. "It can also be used safely between the eyebrows."
Q: How do I prevent skin cancer?
A:"Limit sun exposure by seeking shade when appropriate," says Dr. Leal-Khouri. "Remember, the sun's rays are strongest between 10 a.m.-2 p.m. Wear protective clothing and generously apply a broad spectrum, water-resistant sunscreen and be sure you're getting enough Vitamins A, B, C, D, E & K.
BY the #S
18
The number of hours cold and flu viruses can survive on hard surfaces — including restaurant menus, which are rarely disinfected or cleaned.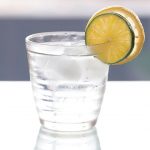 70%
The percentage of lemon wedges on glass rims that carry disease-causing microbes, according to the Journal of Environmental Health.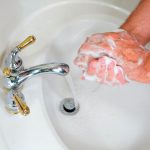 25%
The percentage of public restroom soap dispensers contaminated with fecal bacteria. Play it safe by carrying your own sanitizer.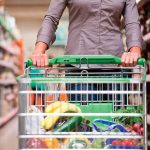 2
The number out of every 3 shopping carts with fecal contamination found on their handles, based on a 2007 study by the University of Arizona.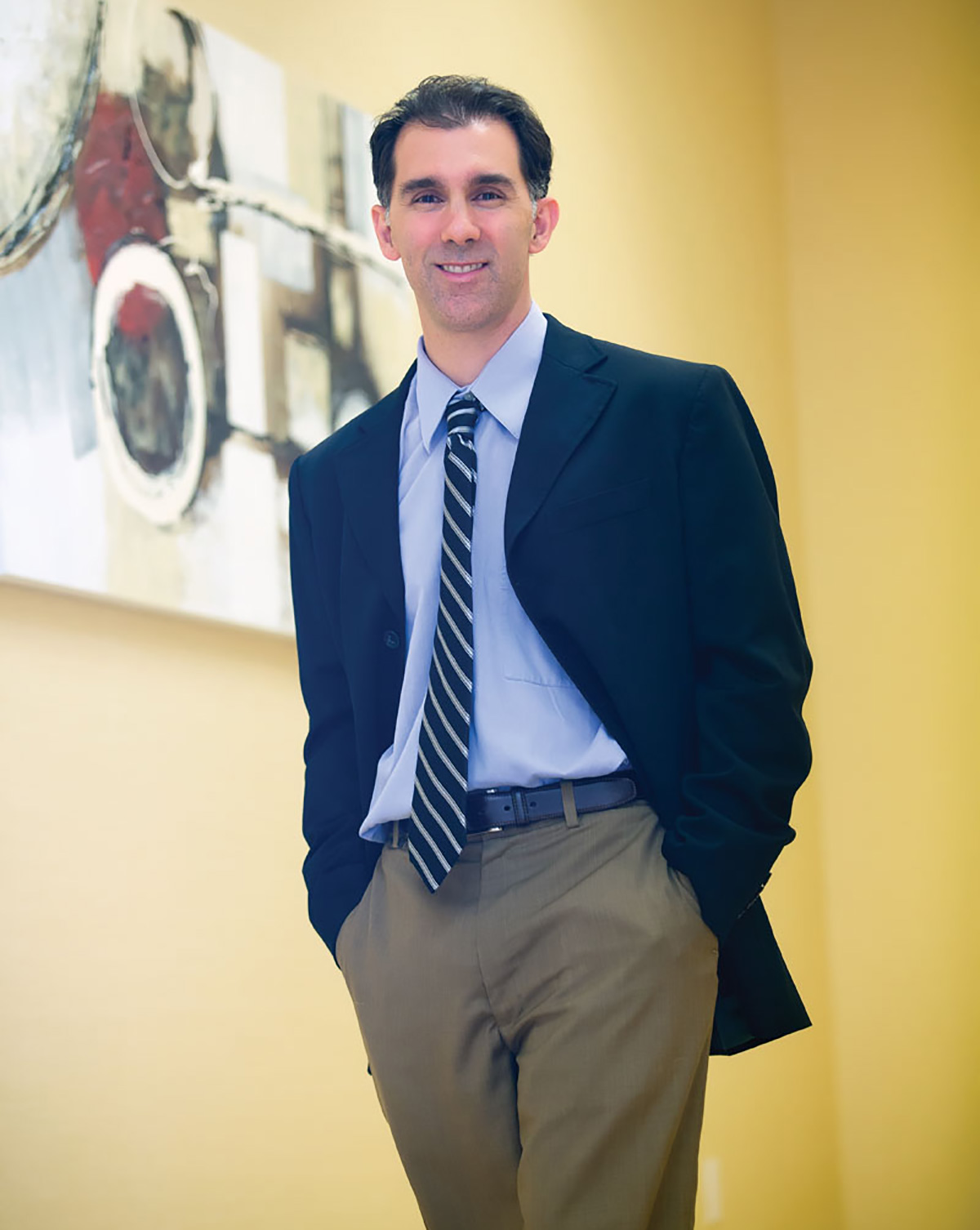 T.J. Giuffrida
Dermatology & Skin Cancer Center/Hair Transplant Center of Miami
3275 Ponce De Leon Blvd.,
Coral Gables
305.461.2000/305.461.9700
MiamiDermCenter.com/MiamiHairCenter.com
They are a couple of skills you wouldn't necessarily put together — skin cancer surgery and hair transplants — but they have more in common than you know. "I've been performing facial reconstruction for over 10 years and hair transplantation surgery requires the same surgical technical skills and artistic vision," says Dr. T.J. Giuffrida, Founder of Dermatology & Skin Cancer Center as well as Hair Transplant Center of Miami. Dr. Giuffrida excels at a wide range of procedures, from skin cancer screenings and the removal of benign lesions to cosmetic hair transplantation. His most popular offering is Mohs surgery, the best treatment available for the most common forms of skin cancer. His advice to those considering cosmetic treatments? "Work on your inner happiness, which will complement any skin/hair beauty procedures you are considering," he says.
Dr. T.J. Giuffrida's practice offers everything from skin cancer screenings to benign lesion removal and cosmetic hair transplantation as well as many other services.
Doctor's Memo
"Many of the visible signs of aging are caused by the sun. The best way to avoid them is through the daily use of sunscreen. Reducing your exposure to UV radiation will also help lower your risk of developing skin cancer."
True or false?
Only men are candidates for hair transplantation. False. "This treatment option is chosen by many women suffering from female pattern hair loss, which is genetic in origin and is the most common form of permanent hair loss for women," says Dr. Giuffrida.
Q: Do hair transplants look natural?
A:"Today's hair transplant procedures create an appearance of naturalness and are undetectable, thanks to the technique of Follicular Unit Transplantation, a state-of-the-art surgical treatment in which the physician redistributes your existing hair to areas that need it most," explains Dr. Giuffrida. "The hair is kept in its natural groupings, so that you get the most natural-appearing and aesthetic result possible."
BY the #S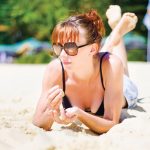 90%
The percentage of the visible changes commonly attributed to skin aging that are caused directly by the sun.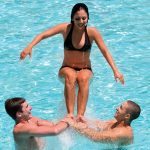 23%
The percentage of a person's lifetime exposure to sun acquired before age 18…not 80% as is commonly thought.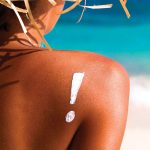 10%
The percentage of skin cancers that are NOT associated with exposure to ultraviolet (UV) radiation from the sun.
1
The number of indoor tanning sessions it takes to increase a user's chances of developing melanoma by 20%.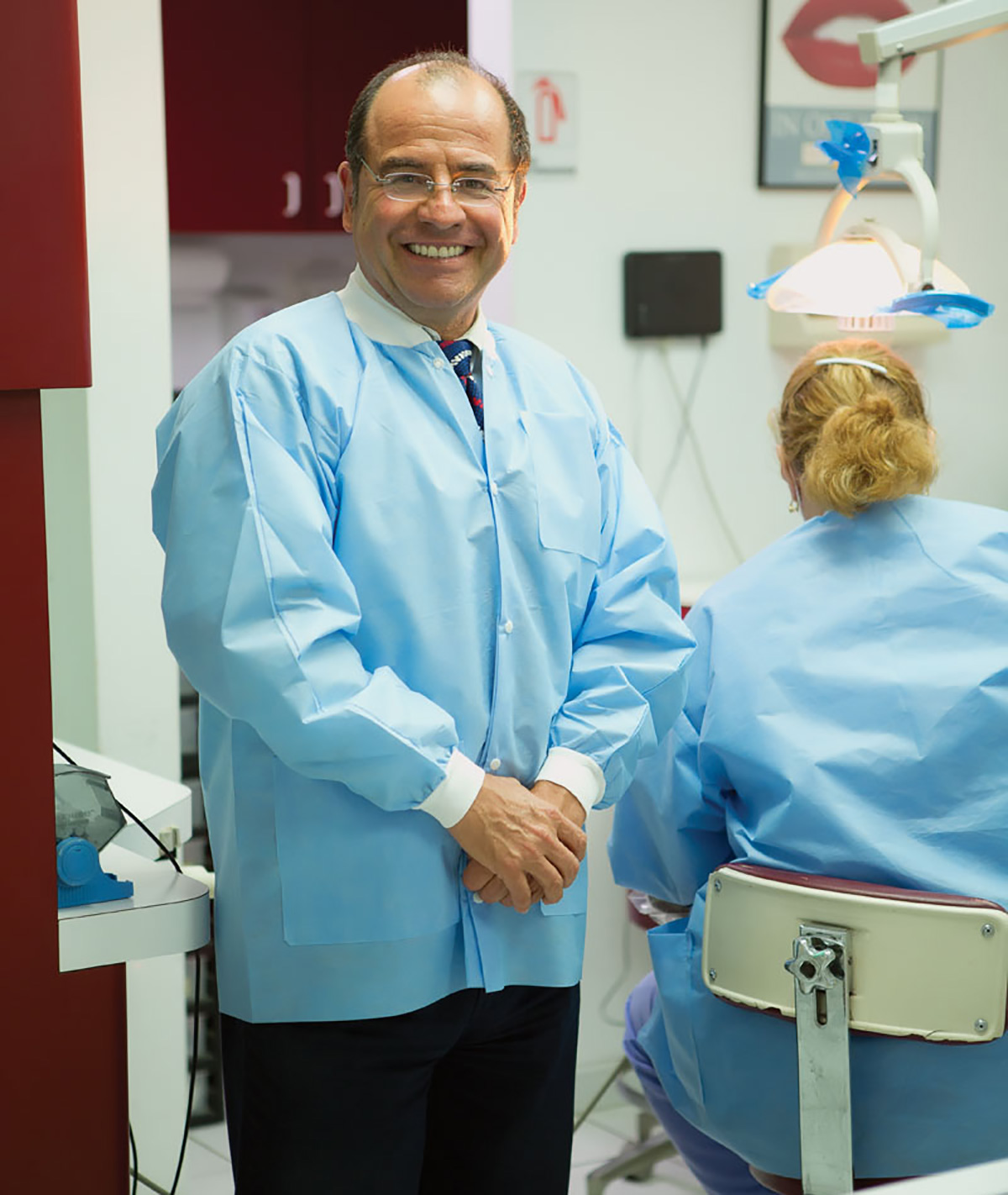 Dr. Jaime J. Vergara DDS
Family Dentistry
325 Crandon Blvd., Ste. 220,
Key Biscayne
305.361.8002
"Every person has a different concept or vision of beauty," says Dr. Jaime Vergara. The Key Biscayne-based dentist makes it his mission to discover that unique perspective and help his clients achieve it, and he's got a wealth of powerful tools at his disposal. A new deep-bleaching system helps clients achieve those perfectly pearly whites while thin veneers can have an even more dramatic impact on your smile. Dr. Vergara also specializes in services such as fixing chips, lengthening short teeth or removing stains. It's no surprise he has such a passion for his work. After all, he's the 3rd generation in his family to follow a career in dentistry, and has been part of the business for nearly 3 decades. "I love my profession," he says.
When it comes to family, perhaps nothing is more important than all the smiles shared in any given household. That's why Dr. Jaime Vergara aims to makes all of clients' dental dreams come true.
Doctor's Memo
"Rinse with water as soon as you finish foods to dilute the acids they contain. Our modern diet is highly acidic, which can destroy tooth enamel."
True or false?
You should see your dentist twice a year. False. "This advice was actually coined by a toothpaste advertisement! Your dentist is the best person to recommend how frequent your visits should be," says Dr. Vergara. "Some mouths need much more TLC than just every 6 months."
Q: My son's teeth are too yellow. Can they be bleached?
A:"The yellowness is due to the fact that younger teeth have thinner enamel," says Dr. Vergara. "They need time to fully develop and fluoride rinses to start increasing thickness. Both will help them look more beautiful and clear."
BY the #S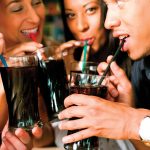 3
People who drink this many glasses of soda or more each day have 62% more tooth decay, fillings and tooth loss.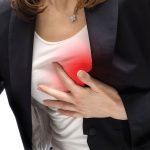 60%
The total amount of people who are not aware that a sore jaw, combined with chest pain, can be a sign of heart attack in women.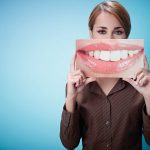 62
The number of times per day the average woman smiles. Conversely, men smile an average of just 8 times each day.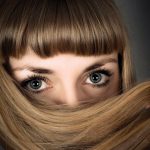 80%
The percentage of people in the U.S. who admit that they are not as happy with their current smile as they'd like to be.