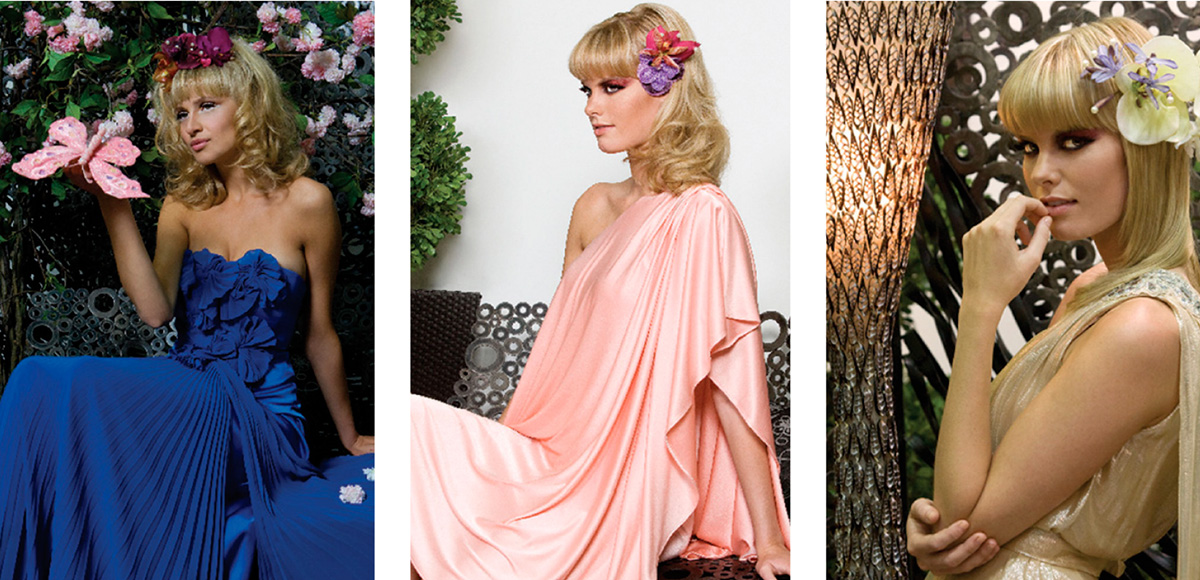 Champagne, strawberry and honey — just a few flavors for blondes this season. I've been filled with excitement and creative ideas for color this season, not only among my clients, but also for my new Secret Garden Collection. By using different methods of application, like the French technique balayage and L'Oréal Professionnel's color line, I was able to achieve much more contrast and depth in each look. Balayage differs from ordinary highlights in that no foils are used, the color is painted on in a quick sweeping motion, and the results are very natural. There's also no obvious line between the roots and the color as the hair grows out. Creating a very natural blonde is important; no woman wants to ever be considered anything but a natural blonde!
Next, I advise my clients that conditioning and regular trims are essential when using harsh, and sometimes damaging, chemicals. To restore hair to its best strength after coloring, I recommend L'Oréal Professionnel's Source de Richesse Masque in the new Série Nature product line. After using this masque, hair is nourished and smooth and quickly bounces back to its healthier stage, looking even more beautiful and lustrous than before. Using a good conditioner will prevent frazzled, over-processed locks.
Even though it's part of visiting a professional to get excellent quality results in your hair, it's good to understand which shade or tone works best for you. For fair skin, opt for golden highlights to warm up the face. Ash tones, however, are better for those who have a reddish complexion because it helps to neutralize the redness, making your complexion more beautiful. Next, caramel blondes look better on natural brunettes while those with olive skin should opt for a very neutral shade of blonde.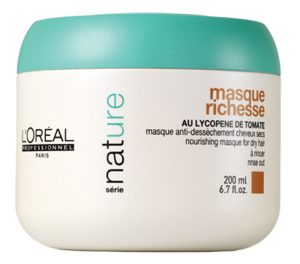 Beyond Blonde
More about My Secret Garden…the inspiration for my collection was the whimsical forms of delicate flowers from the garden. My hairstyles and flower accessories capture the magical exquisiteness of nature. Also, the hair accessories [as pictured] are available for purchase at my studio.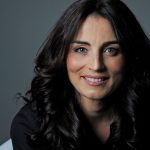 › Trini has spent the past 15 years revealing the beauty of stars in Paris and is now in Miami to share all her beauty knowledge and to take care of your hair and style needs in her own studio by appointment only. All products and advice featured on this page are available at Trini Studio, 660 Crandon Blvd., Ste. 108 in Key Biscayne. For more information, call 305.753.8187 or visit TriniInPrivate.com.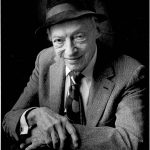 "She's what I call a suicide blonde — she dyed by her own hand."
— Saul Bellow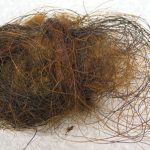 True or False?
Does washing hair more frequently result in increased hair loss in both men and women? The answer is a resounding "False." Unless it's pulled out, hair would naturally shed with or without washing.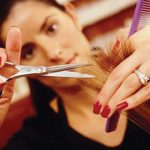 Cut & Grow
Contrary to popular belief, cutting hair DOES NOT make it grow faster, although shaving your hair has shown to result in thicker strands. However, the awkward growth period may not be worth it.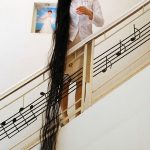 Hair Life
A single hair has been recorded to stay on your head for as long as 7 years. Although there is little that can be done to extend its quantity of life, there's a lot that can be done to extend its quality of life.