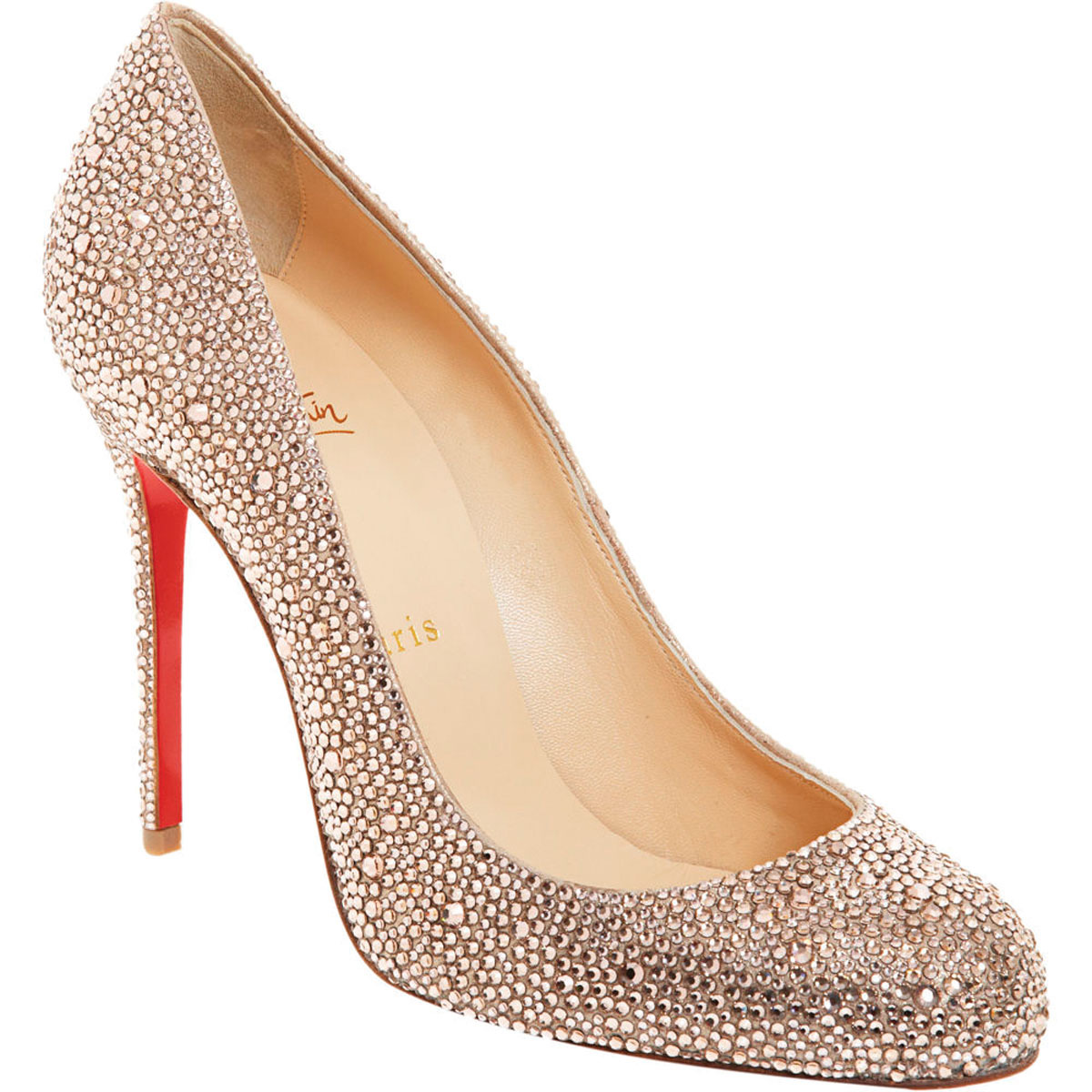 We love fabulous shoes. We love things that sparkle. Which makes us pretty sure that Christian Louboutin must be a mind-reader. Check out these ultra-bling bits of foot candy: the Fifi 100mm crystal-covered round toe pump. It's a classic line and versatile look that we personally think will make you the glittering star of your Christmas and New Year's parties; $3,295, US.ChristianLouboutin.com.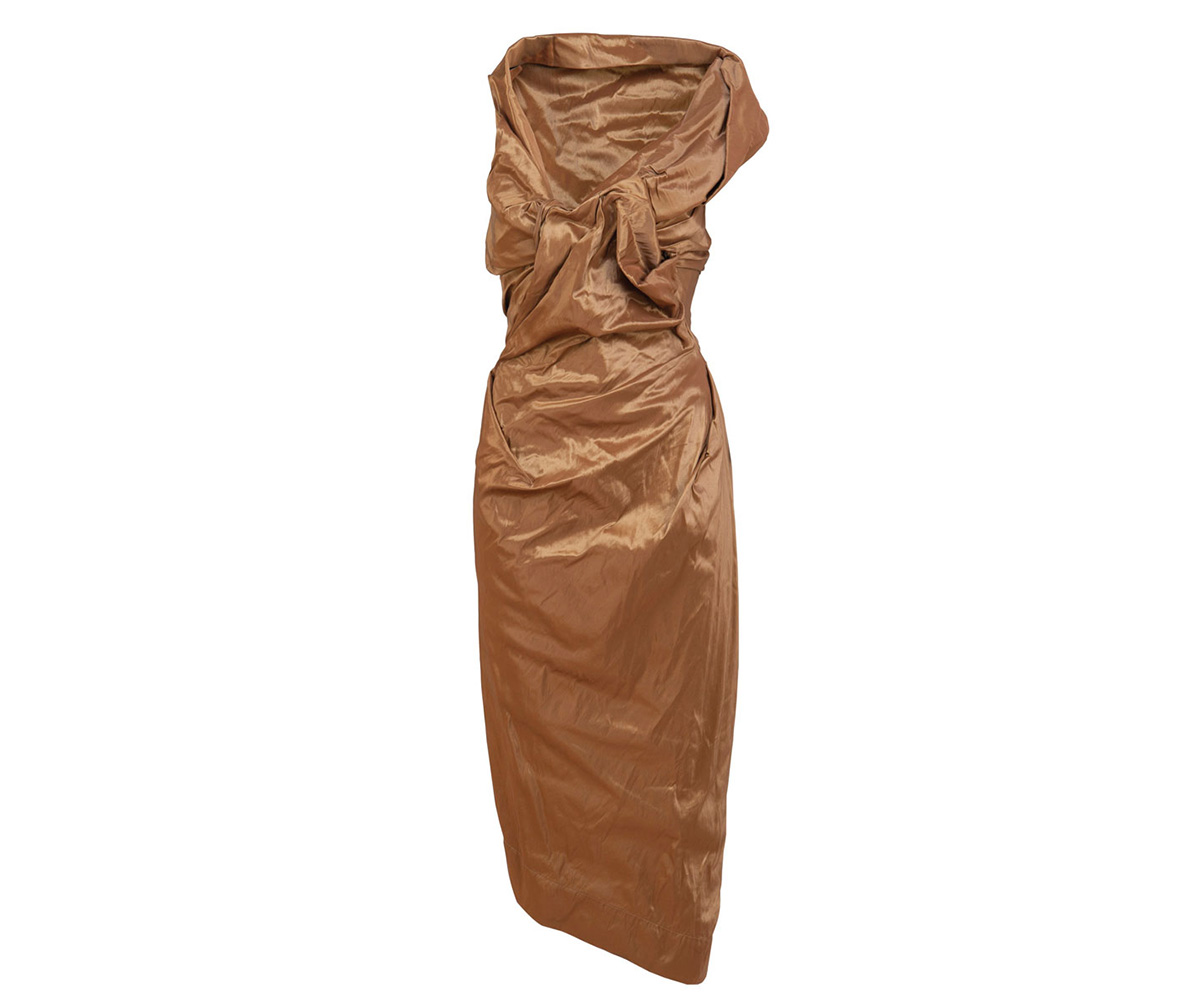 Brit Glam
And while we're at it — what better to go with your sparkly pumps than this gorgeously draped, asymmetrical gown from the Red Label Collection of Brit fashion powerhouse Vivienne Westwood? This corseted dress lets off a subtle shimmer and the folds can be cleverly rearranged to give it a slightly different look. Who said taffeta is just for nightmare bridesmaids' dresses?; $1,330, VivienneWestwood.co.uk.
Party Accessories
If you've already found the perfect cocktail dress for the upcoming holiday season but aren't sure what kind of accessories to wear with it, here are some suggestions. This season, designers created lots of statement jewelry: huge, colorful and unusual pieces that stand-out rather than just complement outfits.
Lace & Crystal with Black: A popular trend this Fall/Winter 2011 will be black, metallic clothing with lace matched with polished silver and crystal jewelry. You can find this trend in bracelets and choker necklaces.
Statement Rings: Nothing is more eye-catching than a fabulous statement ring. Sure, you can spend hundreds, even thousands, on a sparkly ring, but sometimes it isn't necessary. Designers like Bibiconcepts have nice and very affordable pieces; Bibiconcepts.com.
Bold Cuffs: Cuffs are making a big comeback in the jewelry world this season. They are bigger and brighter than ever, especially the ones that are rare and interesting. At CuffCouture.com, cuffs have ingenious functionality: you can stuff your cuff with an ID, cash, credit cards, lips gloss and keys. Or opt for symmetrical and asymmetrical cuff designs at JennySalinas.com.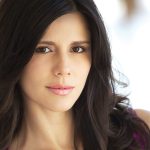 › Marisol Gomez is an Image & Style Consultant who helps individuals find their inner essence and then coaches them on how best to show it to the world through their personal style. For more style tips or a consultation, visit Marisol-Gomez.com.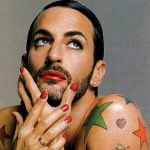 "You don't have the same reaction to a girl walking around the street today in a nightgown and a vintage coat and sneakers, that you did 6 years ago."
— Marc Jacobs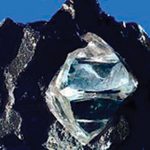 Truly Forever
Want to keep your departed loved one close to you? And we mean really close…Have them turned into a diamond! Everlasting Memories converts cremated ashes into glittery gems. Talk about a conversation starter.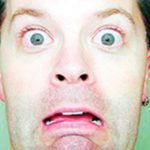 Fatal Attractions
Does the sight of a Vogue cover terrify you? You might have caligynophobia — the fear of beautiful women. Both men and ladies can suffer from this diagnosed condition. And you thought you were just scared of mirrors…
Live Accessory
Some trends should be stopped. Quickly. For example, in kitsch sidewalk shops in China, you can buy a keychain with a live animal attached to it. The turtles or fish are sealed in a plastic bag full of "nutrients."