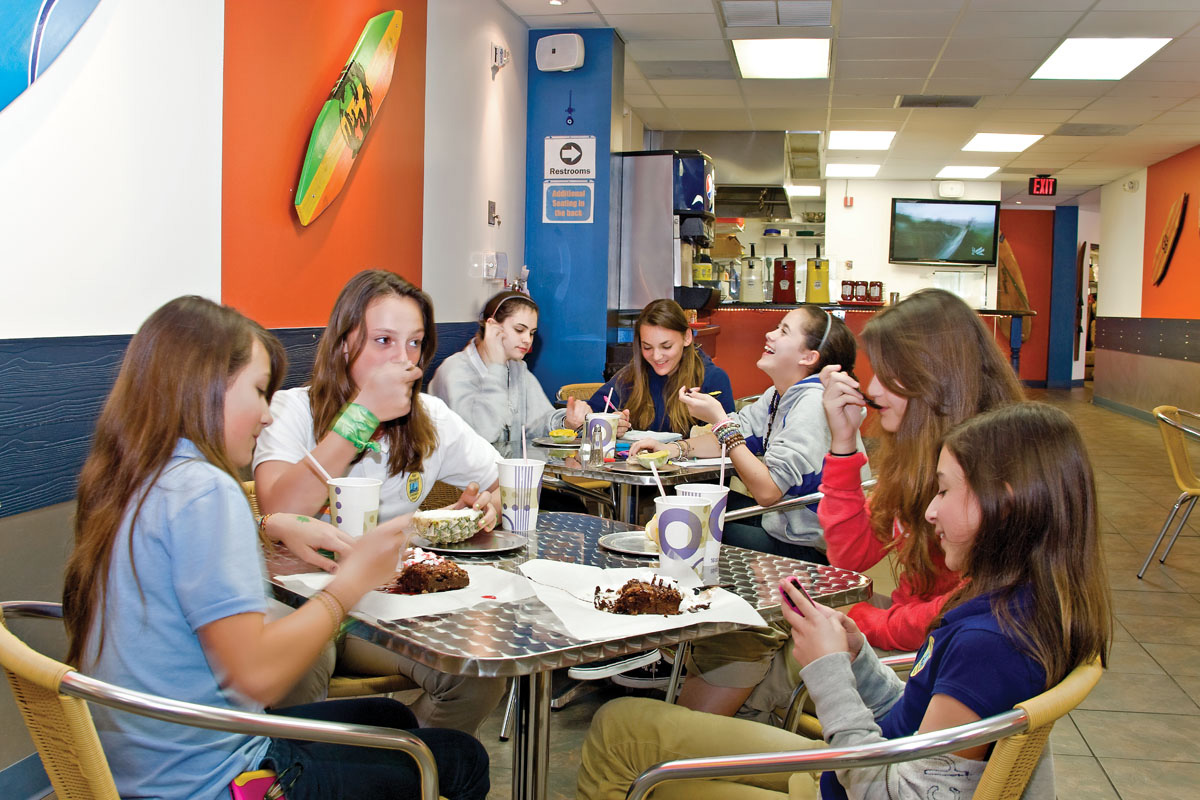 When you're a successful entrepreneur and devoted father spending half your time on either side of the bridge, raising three teens on Key Biscayne is a challenge, to say the least. Still, there was something missing in Philip Wynne's life. He needed a place that would let him mix business savvy with family vibes on a regular basis. Enter his brainchild: KB Burgers & More, a burger joint like none other. "I wanted to create a fun and eclectic neighborhood hangout spot where family and friends could enjoy a delicious, yet affordable meal," says Wynne, who also owns Casa Felipe in Miami. "This place is a dream come true for me and the entire neighborhood."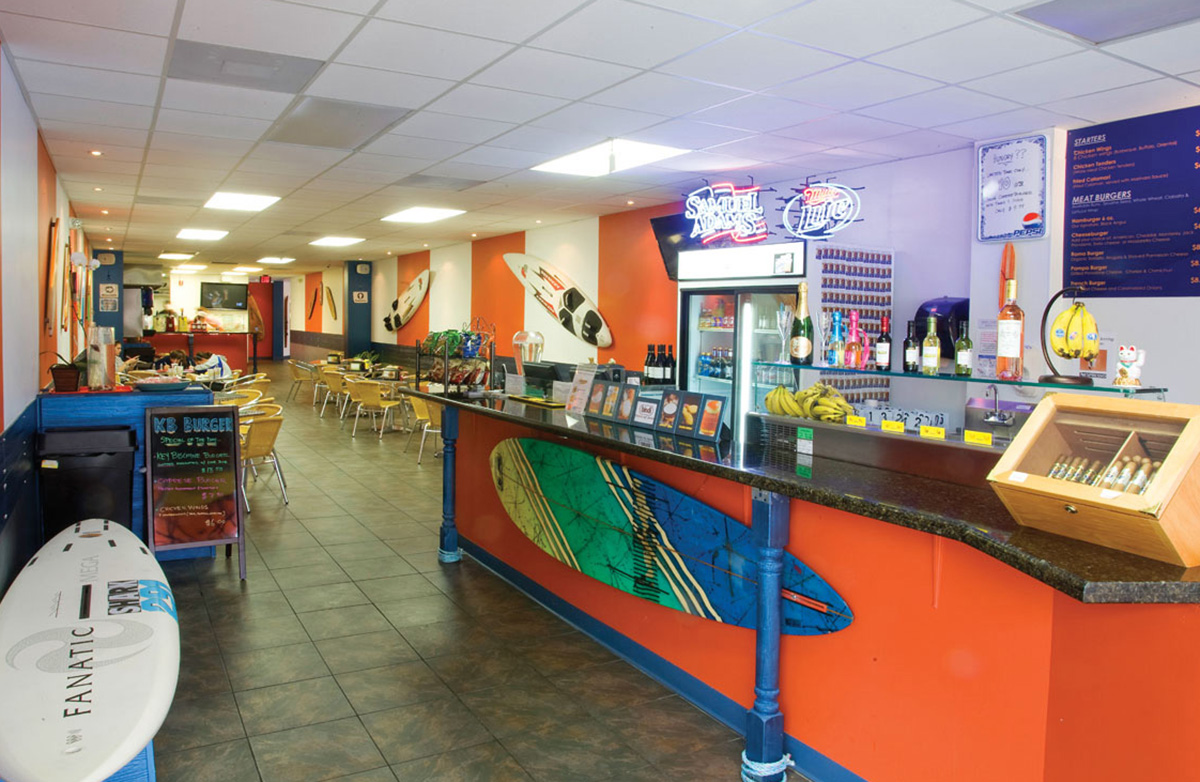 Upon entering, you'll notice that burgers no longer need to be associated with drive-thru menus and checkered tablecloths. This diner possesses a cozy, simple and welcoming atmosphere complete with surfboard-filled walls and flat-screen TVs that encompass the island's sporty lifestyle. The menu takes the traditional American burger and adds a jolt of Mediterranean flair to wow anyone who walks in. "I try and remain attuned to the needs of the people on the Key," explains Wynne. "Many of them enjoy sporting activities, and I feel that this is the perfect place to grab a bite after a day of wind surfing, kite surfing or skateboarding; or to watch the latest game."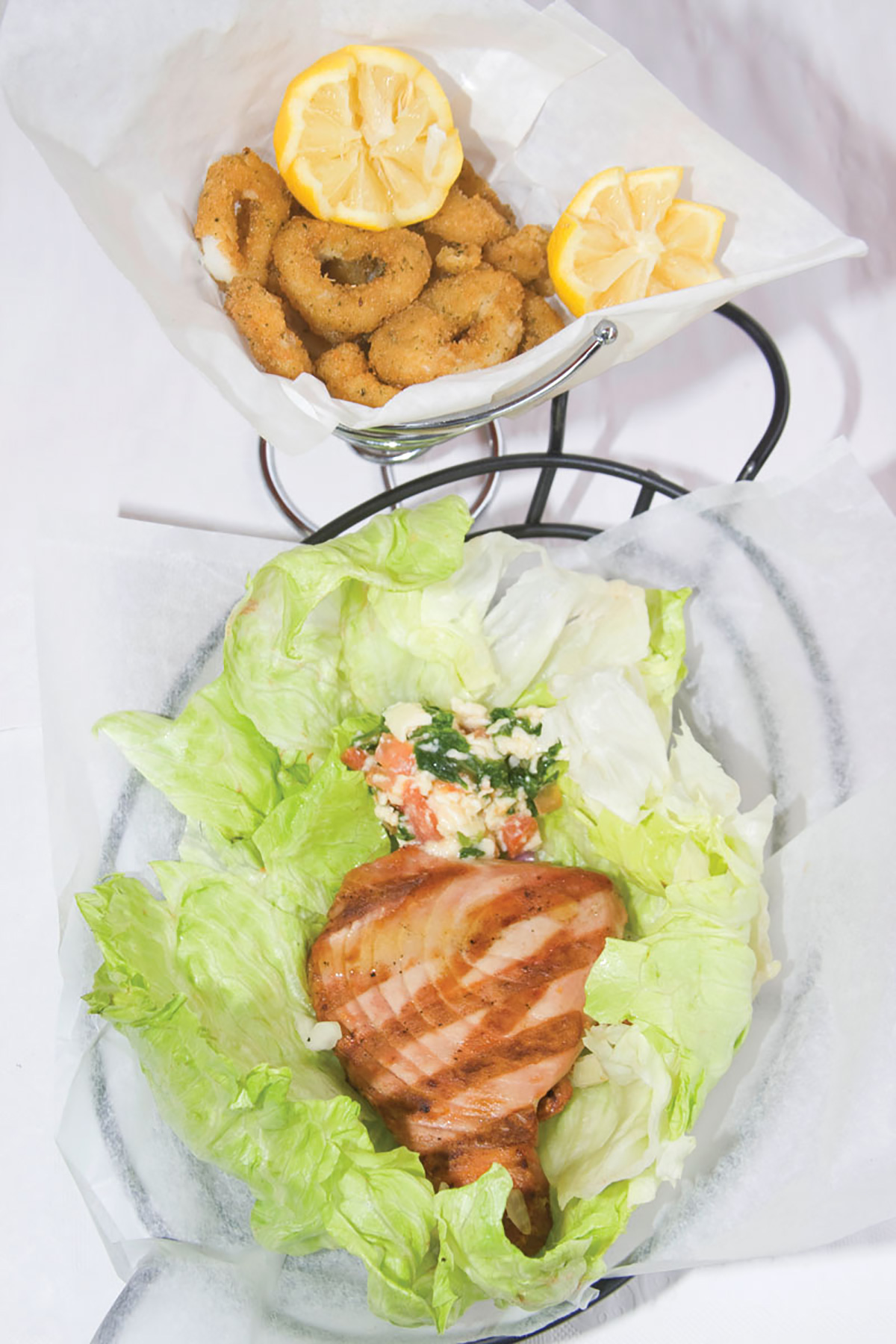 As such, the orange, white and blue walls reflect life at the beach, and its open kitchen and juice bar are a treat to customers who enjoy watching their food being made to order. "Our low-key, casual vibe is perfect for all who wish to come and celebrate the paradise-like city of Key Biscayne with a menu that is truly reflective of island living," says Wynne.
Although it's no secret that burgers here are a sandwich to be reckoned with, customers can be sure that KB Burgers & More offers more than creatively designed and decadent meals. Menu items are only made with natural ingredients and contain zero trans fat. Health nuts can rejoice at the "& More" aspect of the menu that features vegetarian-friendly options such as organic salads, and veggie burgers such as the Portobello Mushroom and Black Bean varieties.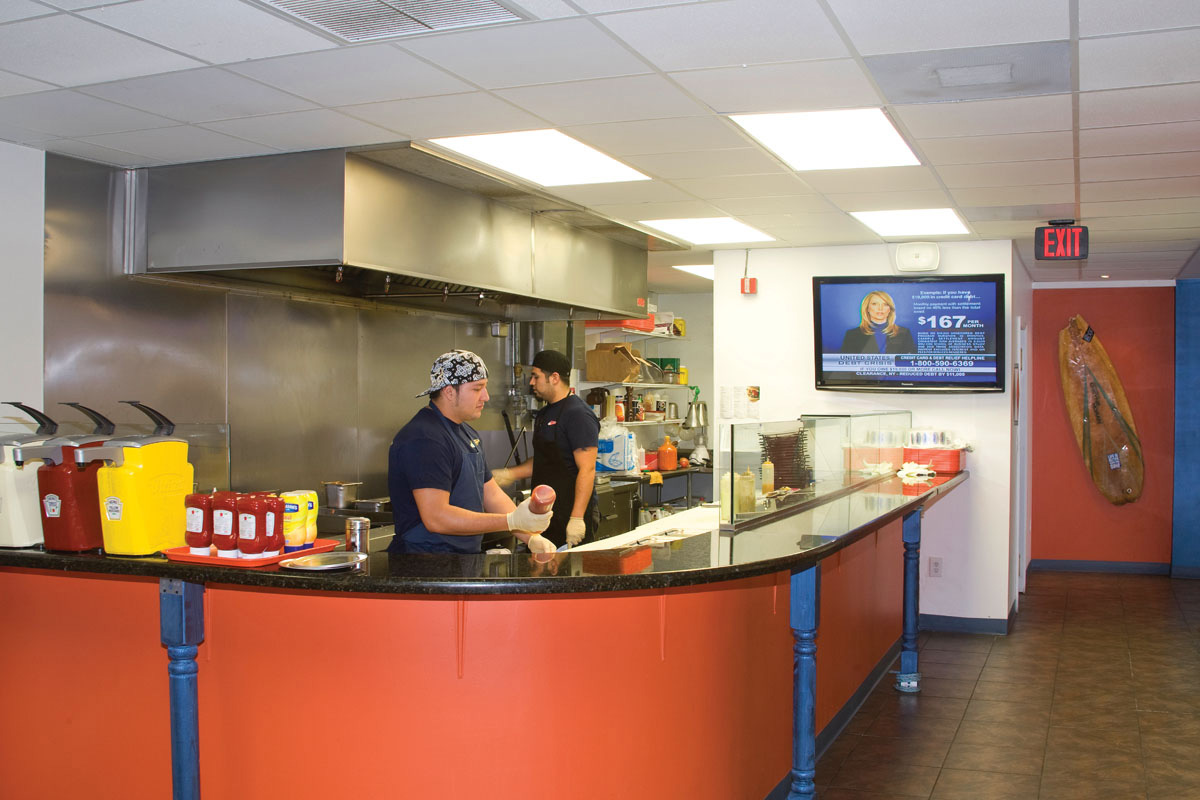 Other noteworthy burgers that put classic ketchup and mustard burgers to shame go by names like the Billionaire Burger (made with ground filet mignon and a truffle foi gras center) and the Colombian Burger (a zesty creation piled high with mozzarella cheese, chips, ham, bacon, garlic and pineapple). Customers can also salivate over the Gurkha Burger made with lamb, seasoned curry and topped with mango. And for dessert, try the banana split, hot fudge brownie, key lime pie or any of their fresh fruit sorbets. "My favorite burgers are the Roma Burger with its delicious organic tomato, arugula and shaved parmesan cheese, and the Key Biscayne Burger made with snapper," boasts Wynne. "For dessert, I love the Hot Fudge Brownie!"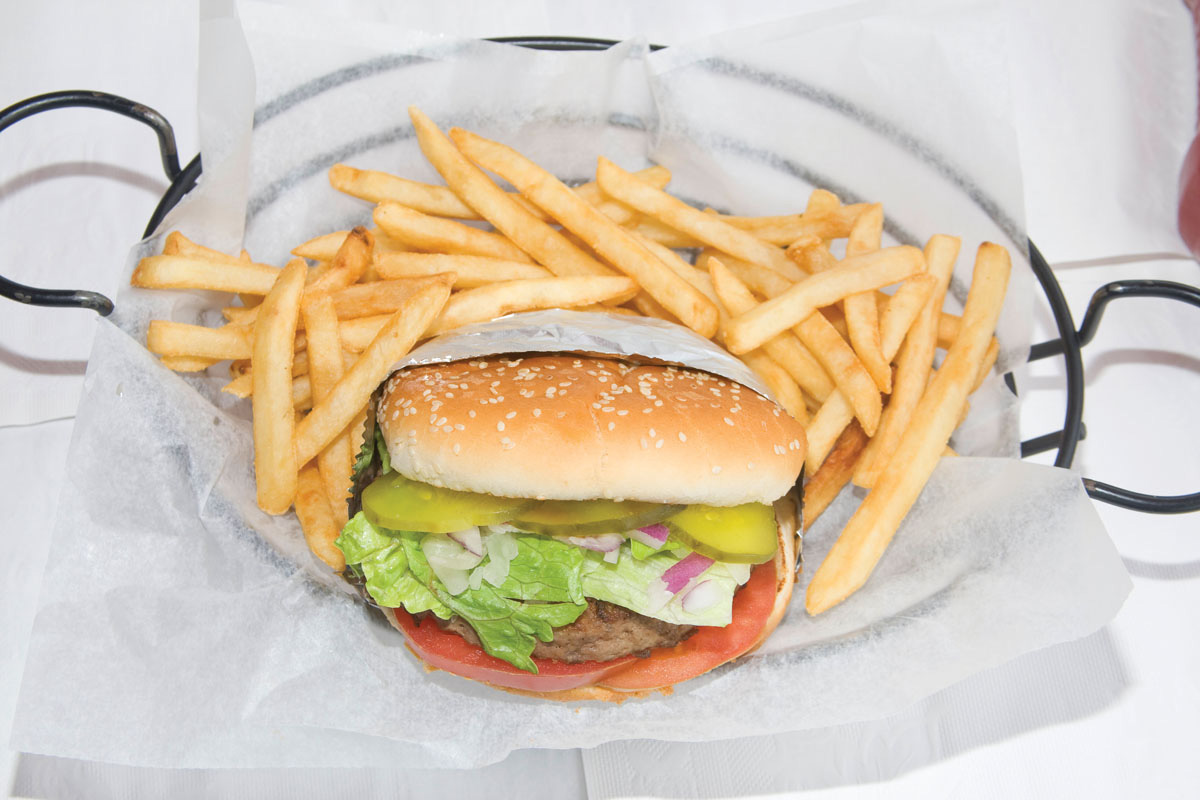 KB Burgers & More is also famous for their Juice Bar that offers a vast selection of smoothies. "I grew up in Italy where frullatos were very popular, and were made with less milk, more ice and lots of fresh fruit," says Wynne. "We offer amazing smoothies with your choice of fruit combinations." You can also opt for mouth-watering milkshakes, floats, frosty beer, and a selection of wines. And for coffee lovers, KB Burgers & More proudly serves Felipe Gregorio Café Extremo, a hearty coffee combo of Costa Rican, Nicaraguan, Colombian and Guatemalan beans that produced a blend sure to please any coffee connoisseur.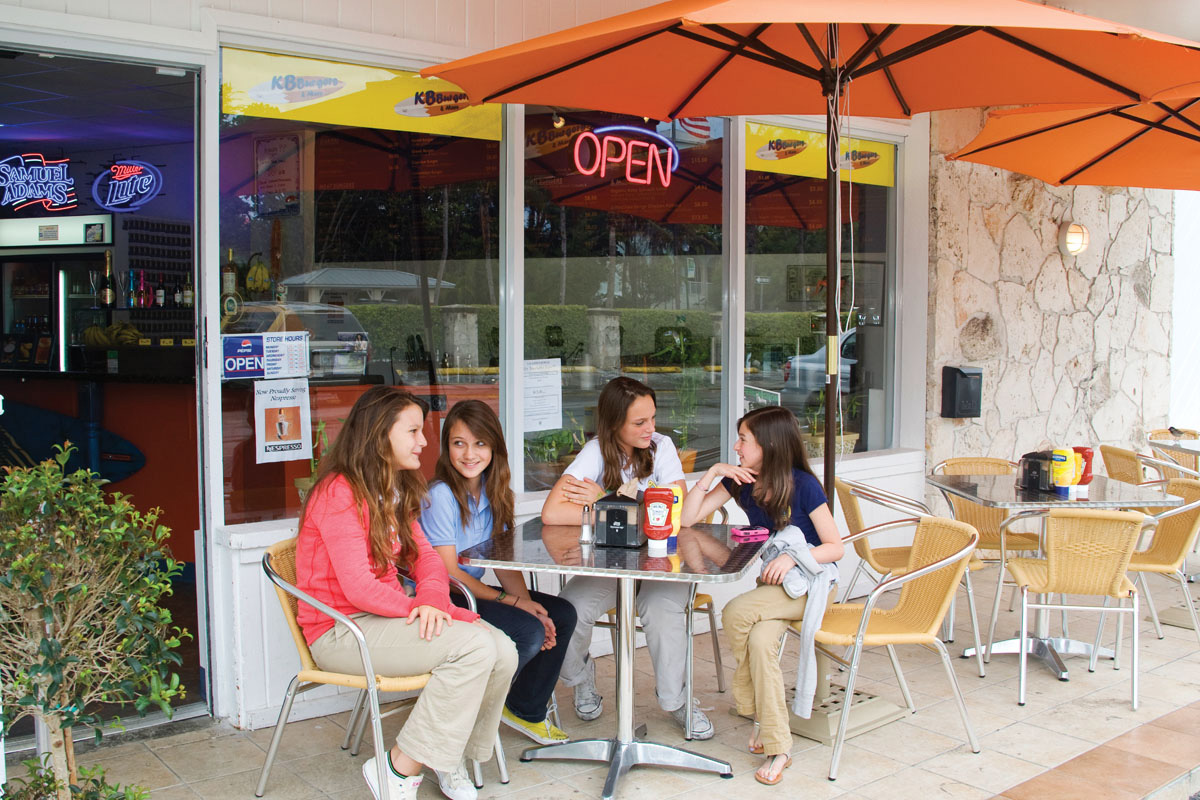 Aside from also providing delivery and catering services for birthday parties, KB Burgers & More offers a great kids menu. "Grandparents, parents, singles, couples, and kids all love our food and setting," boasts Wynne. "We also included free Wi-Fi for those who wish to work on their laptops." To celebrate its success, Wynne plans to open up a patio area for outdoor dining to accommodate the ever-growing crowds. Additional plans for expansion are also in the works. "For now, we're going to continue providing newcomers and loyal clientele with reasons to keep coming back," he says. "We definitely have the most delicious burgers on the planet!"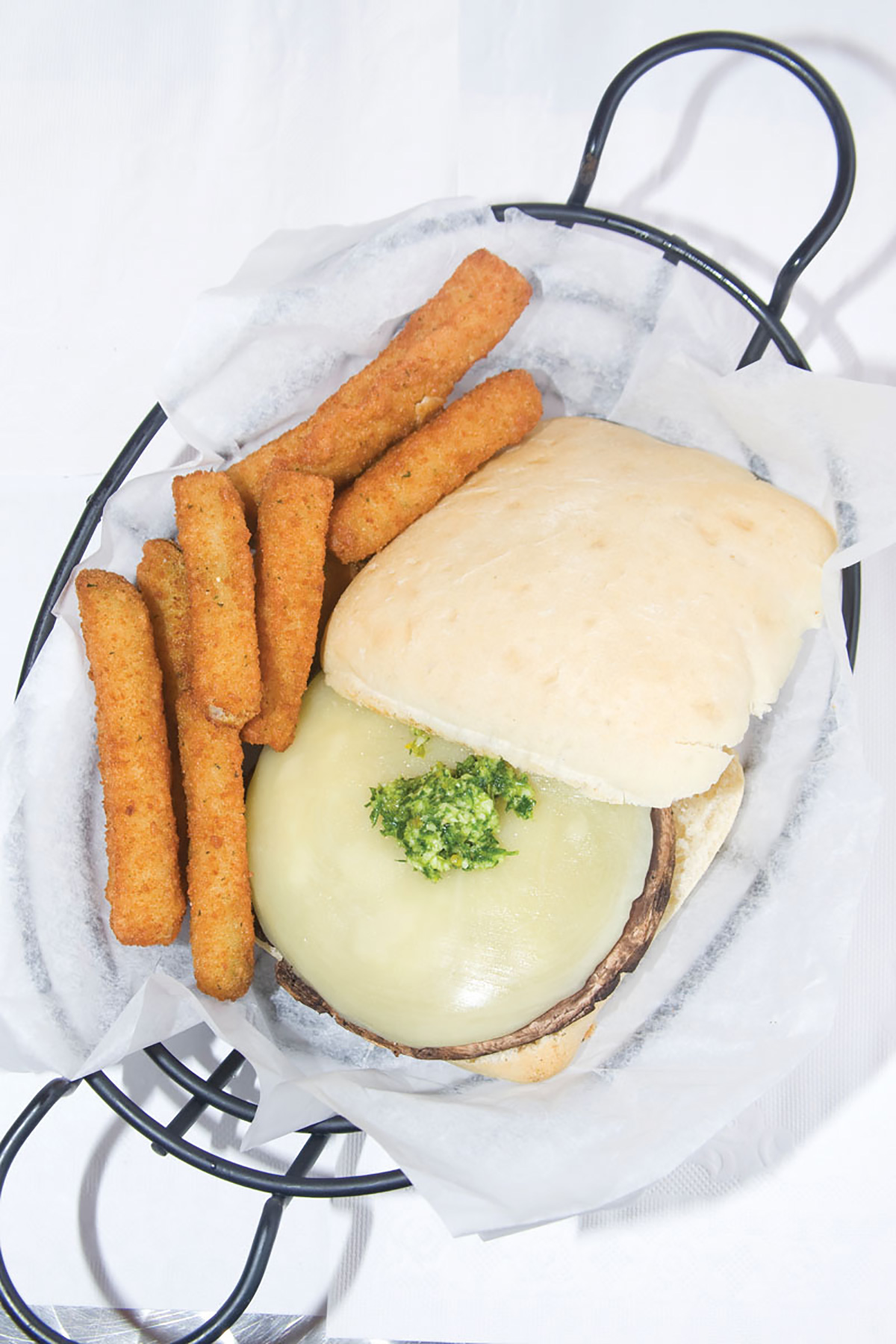 KB Burgers & More is located at 26 Crandon Blvd. in Key Biscayne. Hours are Mon.-Thurs. 11 a.m.-10 p.m., and weekends 11 a.m.-midnight. For more information, call 305.365.5399 or visit KBBurger.com.