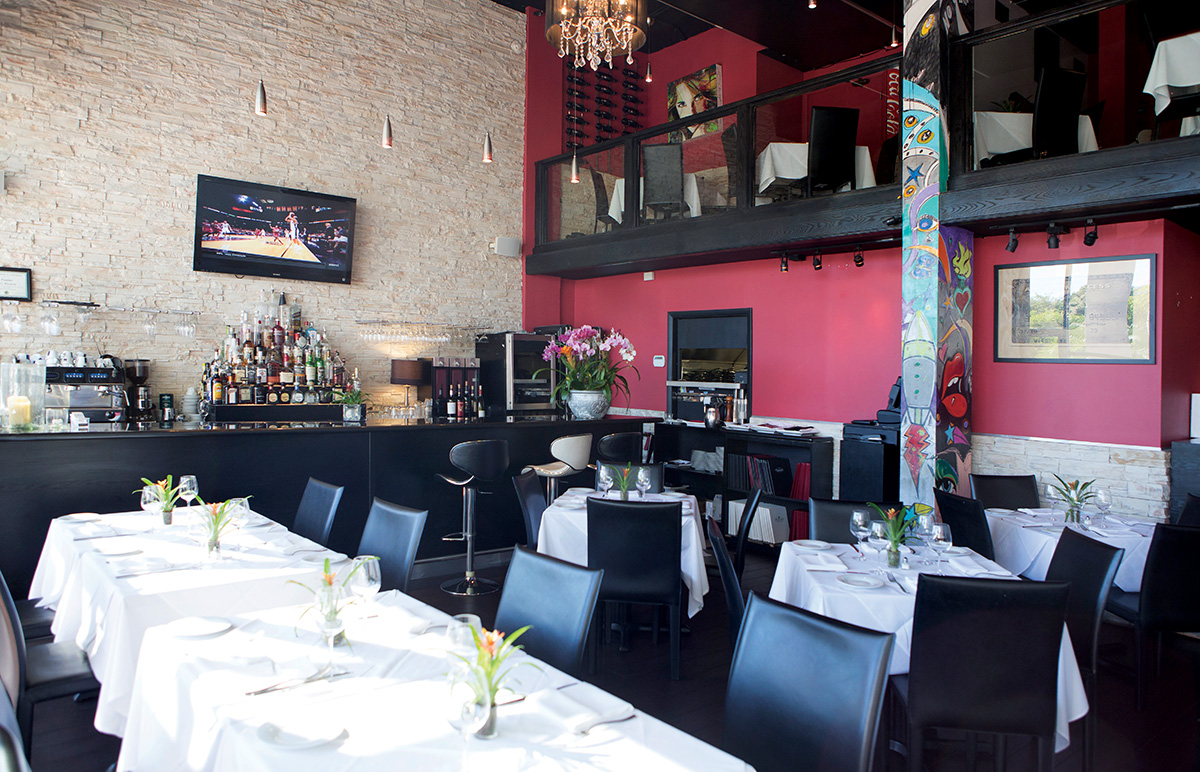 Neapolitan Impresario Cristoforo Pignata embraced the lessons he learned in the travel and tourism industry and applied them to running boutique restaurants. Thanks to the aid of Executive Chef Fabio Vaccarella, the Puntino brand including Puntino Bistro-Dal Toro in Miami Beach, Puntino Fine Italian Cuisine and Puntino Pizzeria in Key Biscayne, can call the majority of their diners either regulars or soon-to-be regulars. Now their tried & tested formula for success is being applied to the catering business and it's on point.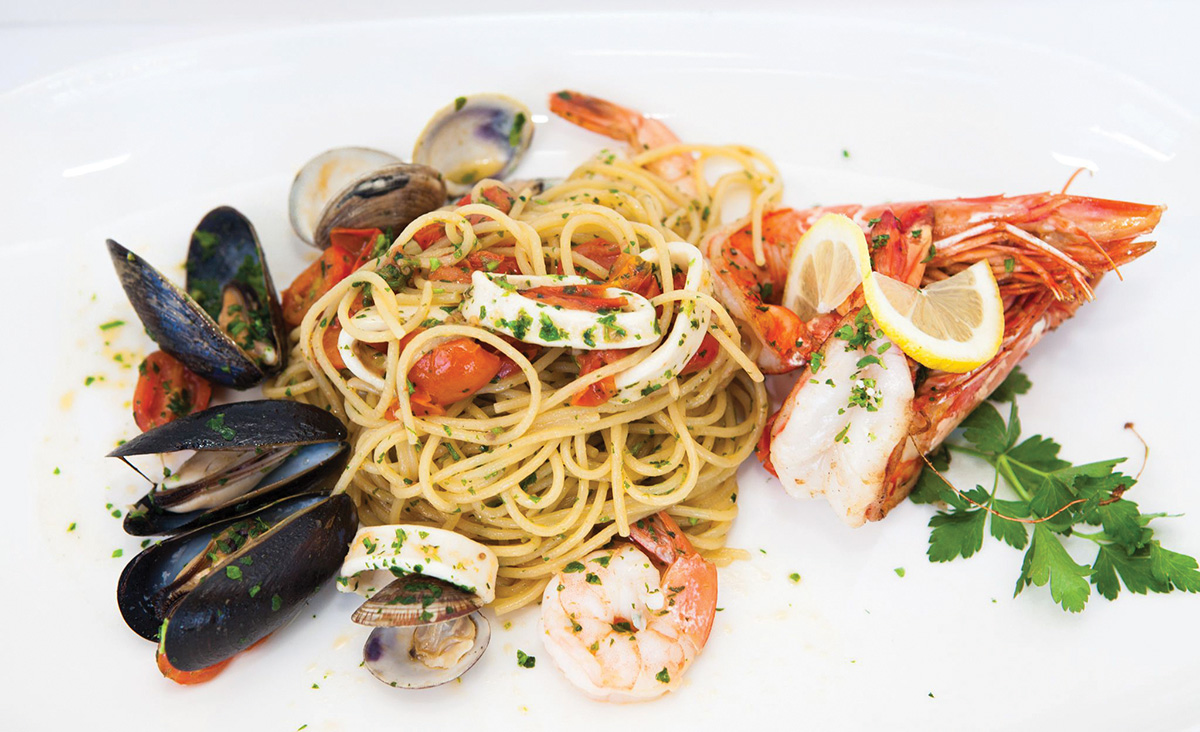 In typical Old World fashion, Chef Fabio's career was passed down from father to son. Honoring that legacy means he's incapable of scooping mounds of ceviche into a mini-waffle cone and walking away unscathed like an action hero during an explosion. In the kitchen, cooking is done the Palermitani way, using rustic recipes, impeccable technique and top-tier ingredients. Try to open a dialogue with this culinary genius concerning farm-raised fish, hormone-fattened beef and antibiotic-spiked poultry and he'll squeeze his club-like fists and shake the ideas out of his head with emotive nodding. None of those products are welcomed on his turf, but you certainly are.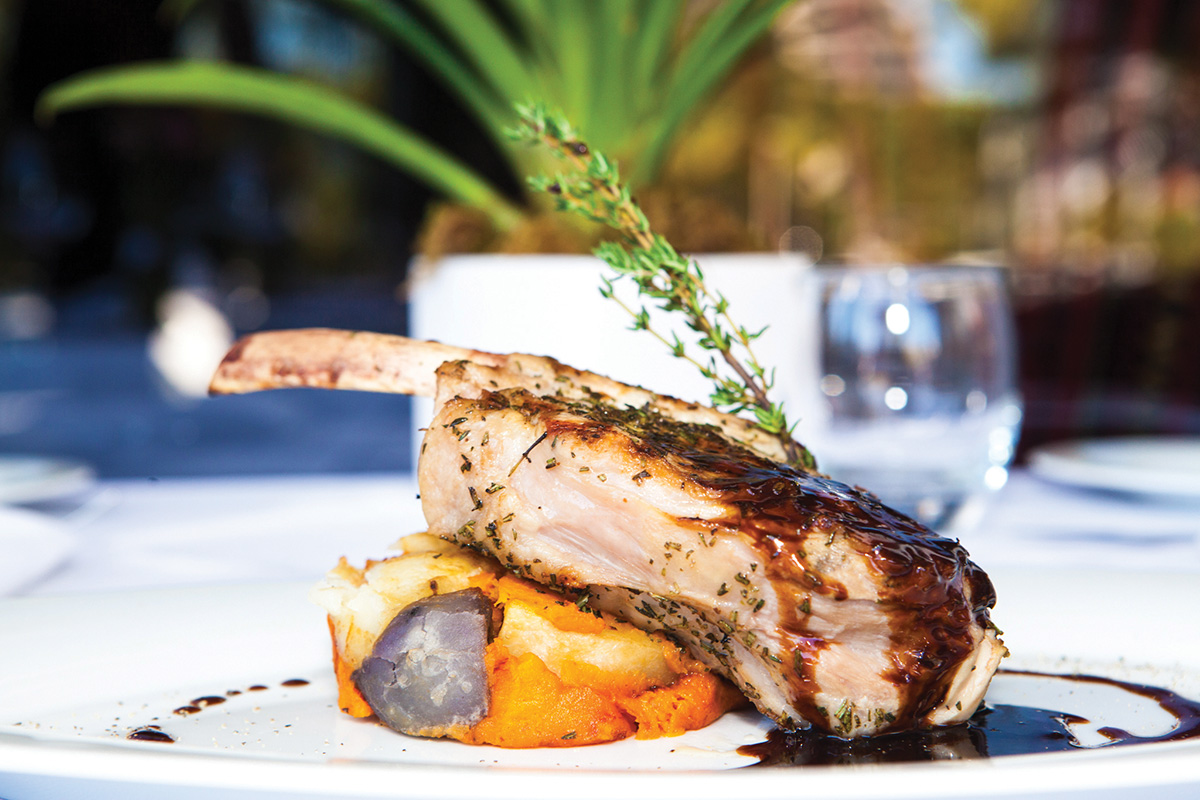 In-house affairs can be held at any of their locations, but Puntino Pizzeria has a unique space that appeals to toddlers and tycoons alike. The kitchen's wood-burning oven is basically Key Biscayne's version of the Olympic Flame, because it never goes out and has become an unofficial symbol of goodwill toward others. For a couple of hours, visitors can reserve its use for every occasion from birthdays to bar mitzvahs. During the Chef For A Day experience, kids are treated to an open soft drink bar and shoestring fries while they learn the art of pizza-making as a group. To act the part, they have to look the part; therefore, a personalized chef's hat and apron is included. In addition, the Make Your Own Pizza Party is a corporate engagement intended to inspire communication and cooperation amongst colleagues. Beer, wine and lite bites are provided while employees participate in team-building activities. Creating a meal from scratch with a myriad of gourmet fixings, while under the supervision of skilled and safety-conscious experts is one of the more unforgettable ways to bond.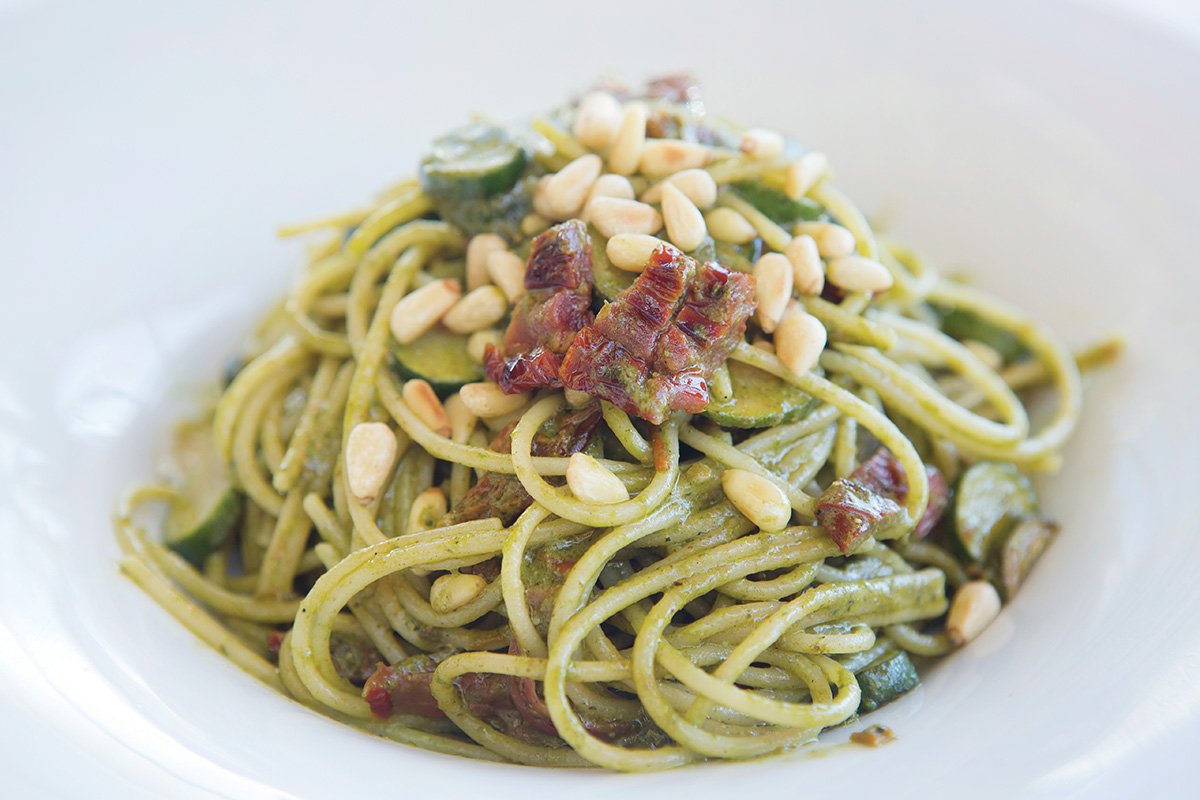 For on-site soirées, Puntino's staff mobilizes like their organization was the 101st Airborne Catering Division. Portable versions of their entire kitchen can be established at any location, essentially bringing the restaurant to your door. Grills, fryers, refrigerators, tables and linens are set-up by a squadron of black-tied brigadiers. They might even possess the ingredients to the "Eat Me Cake" and "Drink Me Potion" from Alice In Wonderland because the cooks are experts at minimizing anything from their extensive menu to serve as hors d'oeuvres or maximizing them for buffet spreads. Although the seasoned veterans are well-versed in cocktail receptions and manning barista stations, they are especially adept at serving multi-course dinners in their signature traditional Italian style.
Antipasti, or appetizer options, like the miniature Polpettine, veal and pork meatballs dressed in only a ricotta top hat while resting in a pomodoro sauce bath, are designed to pack a lot of punch on a little plate. The extravagant Pesce Crudo Platter of chilled Florida stone crab, trout roe crostini, sushi-grade yellowfin tuna, wild salmon and octopus carpaccio creates an impression that lingers long after the display vanishes.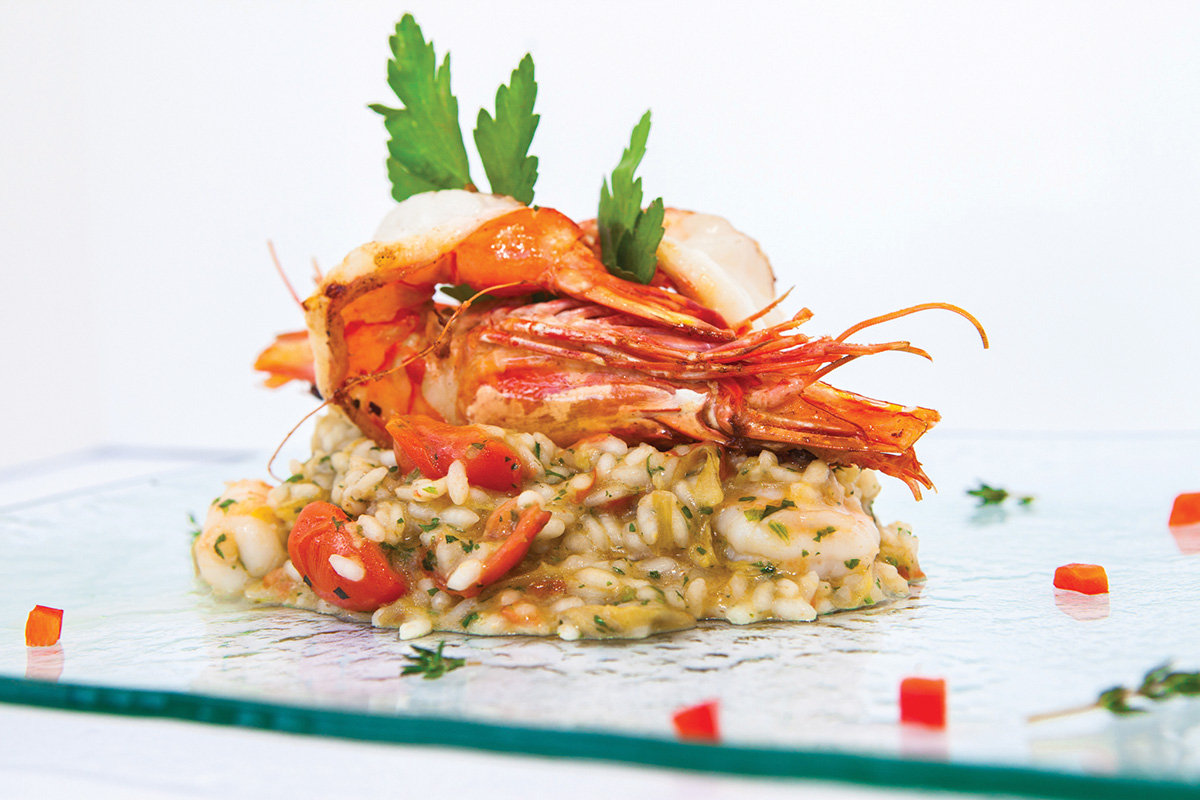 Primi, or pasta dishes, can include Spaghetti Alle Vongole bursting with Manila clams, organic garlic, aromatic sage and chili flakes tossed in extra virgin olive oil that's seasoned with shaved bottarga. The Italian answer to the paella, Linguine Ai Frutti Di Mare, boasts calamari, rock shrimp and fresh mussels in a gremolata-based sauce that's intensified by roasted tomatoes.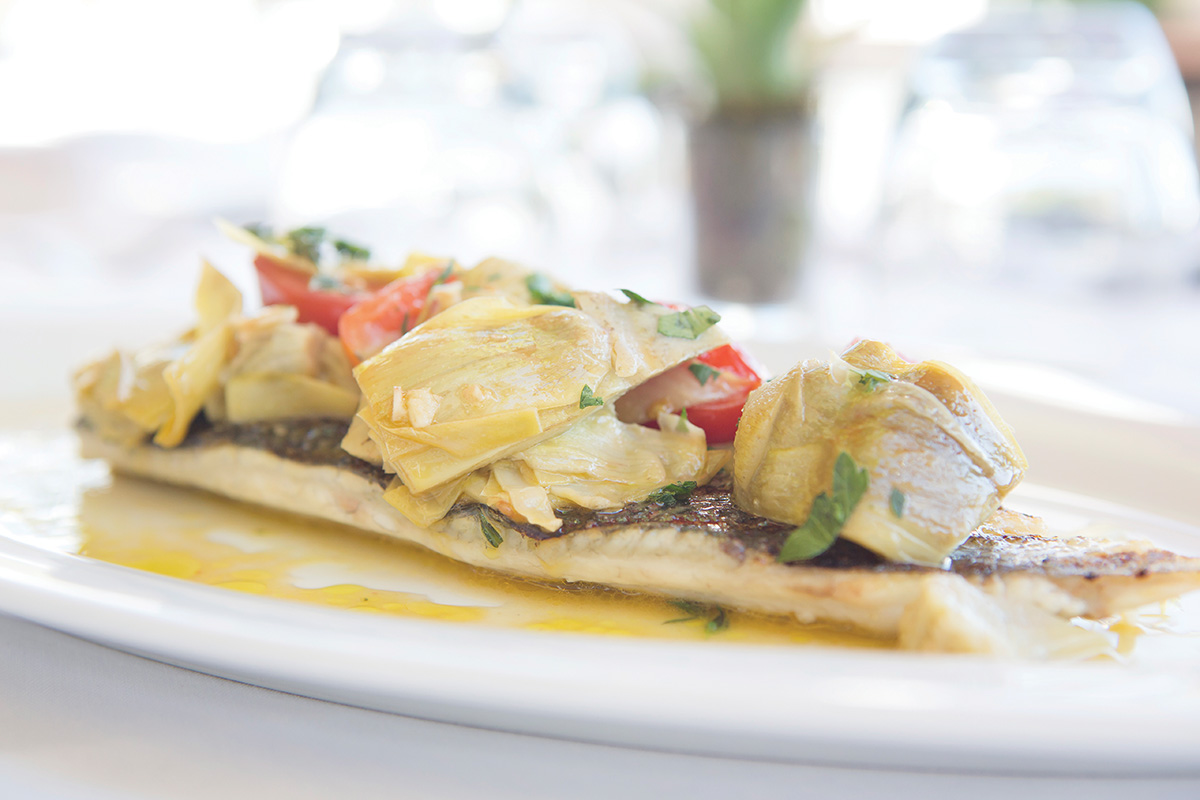 Secondi, or the main courses, has many options, but the most mouthwatering selection is the Fitetto Di Manzo Al Barolo. With this item, Certified Prime Angus Steak is served bone-in over creamy custard potatoes, which are balanced by a Barolo wine reduction that adds an element of acidity. In keeping with the minimalist aesthetic that dominates the Puntino style, a sole rosemary sprig is added for fragrance.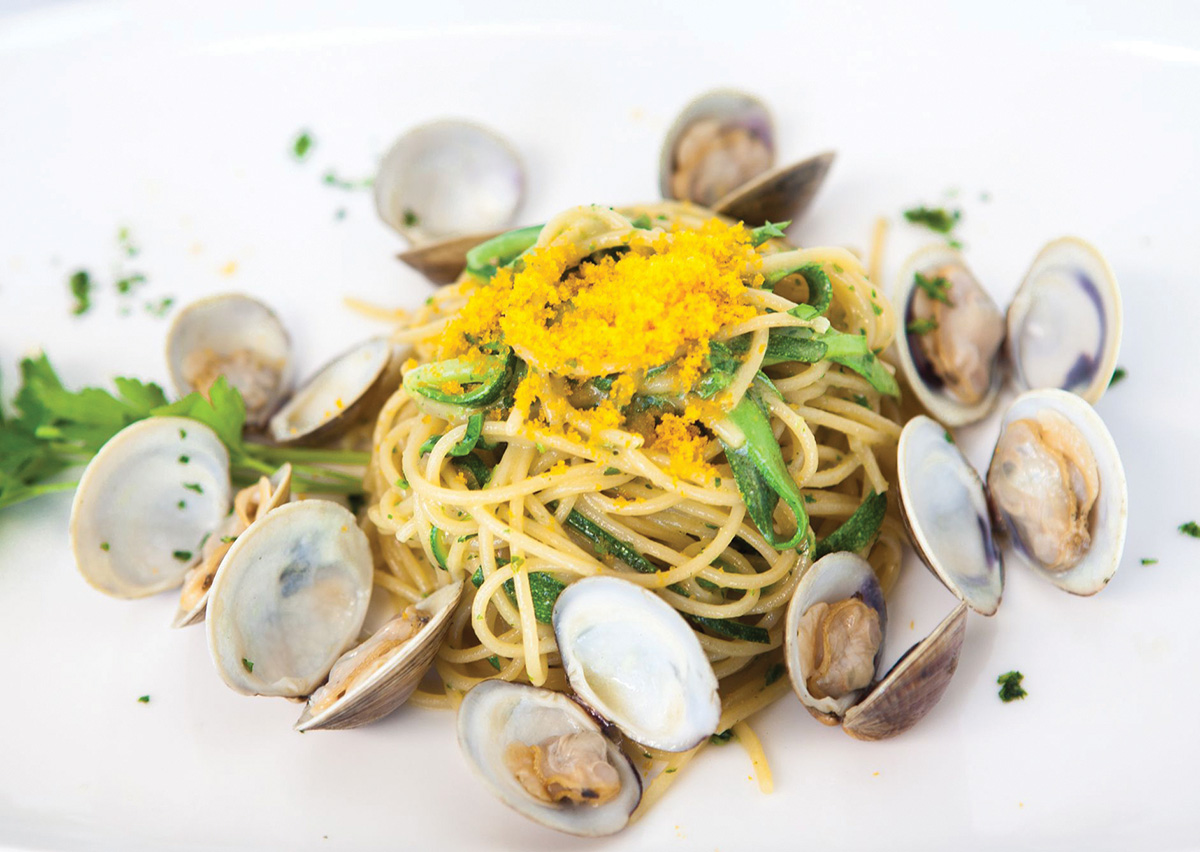 Contorni, or salads & sides, can be as simple as they are delicious. The Spinacina Salad with oven-warmed chèvre rolled in sesame seeds surrounded by organic baby spinach, plump blackberries, sweet strawberries and toasted almonds drizzled with honey-balsamic dressing is such an example. Romeo & Juliet fell in love in Verona, the same city that produces the vialone nano rice in the Risotto Gamberi E Carciofi. You'll compose sonnets in its honor after the first forkful of sautéed prawns, baby artichoke and cherry tomatoes kisses your hungry lips.

Dolce, or desserts, are served at the beginning of meals in some cultures. In that case, a Tiramisu Alla Veneziana constructed from layers of ladyfingers soaked in ristretto-style espresso, whipped mascarpone cream and cocoa dust will have you looking forward to adopting those cultures. Ending with a Torta Caprese Al Limone, an almond & white chocolate cake soaked in limoncello liqueur that's accompanied by tart raspberry sorbet, could cause an addiction from which you just may never recover.

Cristoforo Pignata has had international success as a hotelier & restaurateur and Chef Fabio Vaccarella has directed dining operations everywhere from Detroit, Michigan to Munich, Deutschland. But quality catering has more than just top-notch meals and service at its core and that's precisely why Puntino offers a suite of amenities to accommodate any and all types of events. Audiovisual technicians, decorators, event managers, floral arrangers, marquee rentals, lighting, printing and the production staff to coordinate it all are always conveniently at your fingertips.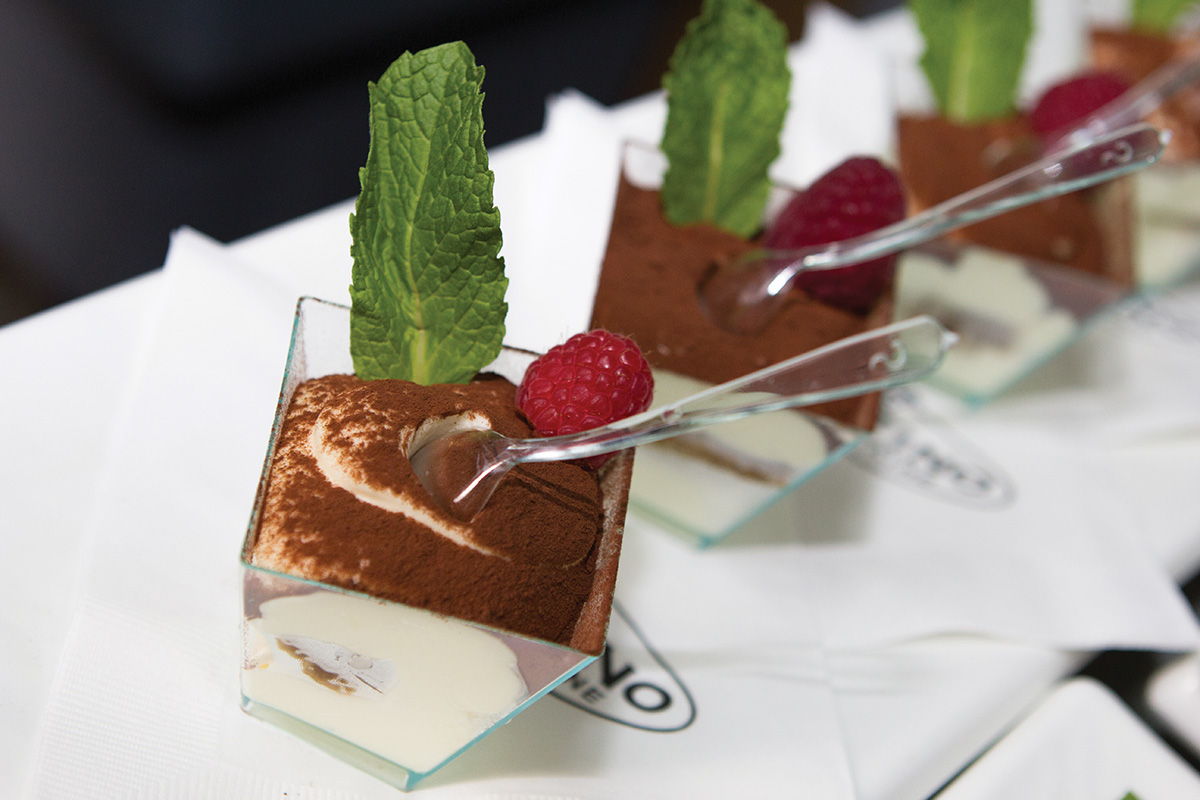 For more information and to learn about the extensive menu options available from Puntino Catering, stop in at 260 Crandon Blvd., call 305.361.6560 or visit PuntinoCatering.com.