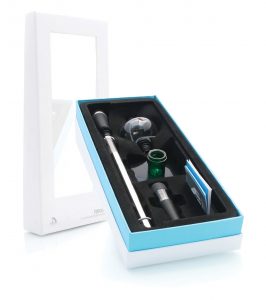 Joyful Sips
Bringing out the best in that prized bottle takes more than just a glass and a corkscrew. The Opus from Soiree Home is a toolkit for wine-lovers. The beautifully designed collection contains an aerator for giving that grape juice a kick-start toward full flavor, a vacuum sealer and preserver, and a chiller and filter. It's especially ideal for those wine drinkers who like to crack open — but not necessarily finish — a bottle on their own; $75, SoireeHome.com.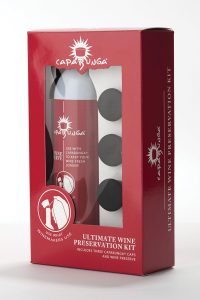 Wine Saver
Call it the perfect wine-lover's stocking-stuffer: The Capabunga Wine Preservation Kit. The Capabunga's caps are silicone sealers sized perfectly for bottles of wine, providing such a tight fit that they enable you to store opened bottles even on their side in your refrigerator. Meanwhile, the brand's wine preserve helps halt the oxygenation process with a combination of argon, nitrogen and carbon dioxide, making leftovers last longer; $24, Shop.Capabunga.com.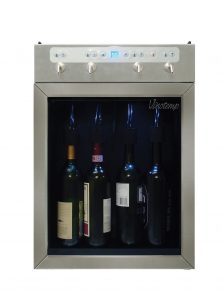 Perfect Pour
Not sure what bottle you want to open tonight? How about all of them? With this Four Bottle Wine Dispenser by Vinotemp, you can keep several of your favorite bottles open and in peak condition for as long as it takes you to finish them. The Vinotemp pours perfectly-sized portions right into your glass, and in the meantime preserves flavor and maintains an ideal serving temperature. It's the same technology used in top restaurants, now in a home-sized edition; $1,311, Vinotemp.com.
Wine Mind
Space inside your home is always at a premium, which is why deciding to devote several square feet to creating a wine cellar is a big decision. But it's one that can pay off in more ways than one. And you don't have to create a cave under your house to make it a reality: A wine cellar is a climate-controlled environment that can be created in any part of your home. Here are a few of our top reasons to consider building one for yourself:
• Savings: Owning a cellar means having more room to store wine, enabling you to buy your favorites by the case and take advantage of sometimes significant discounts.
• Convenience: Having a range of wine options close at hand saves you those last-minute trips to the store to serve unexpected guests, or keep a dinner party from ending early.
• Flavor: Many wines take years to reach their peak flavor. Having a cellar encourages you to stock up and store, saving those fine Burgundies until they are truly ready to be enjoyed.
• Investment: It's not just flavor that improves with age, so does the value of many top wines. Buying them when released and cellaring can give you some choice materials for the auction block down the road.
Finally, owning a wine cellar feels like a mark of true distinction and good taste, something everyone should truly believe is priceless.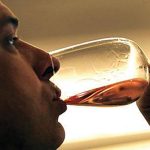 ABOUT THE AUTHOR
› Armando Gulles Juarez has traveled the world in search of the perfect glass of wine. A trained sommelier and lifelong vino lover, he's worked at some of the world's top restaurants and hotels educating clients on the fine art of sipping.