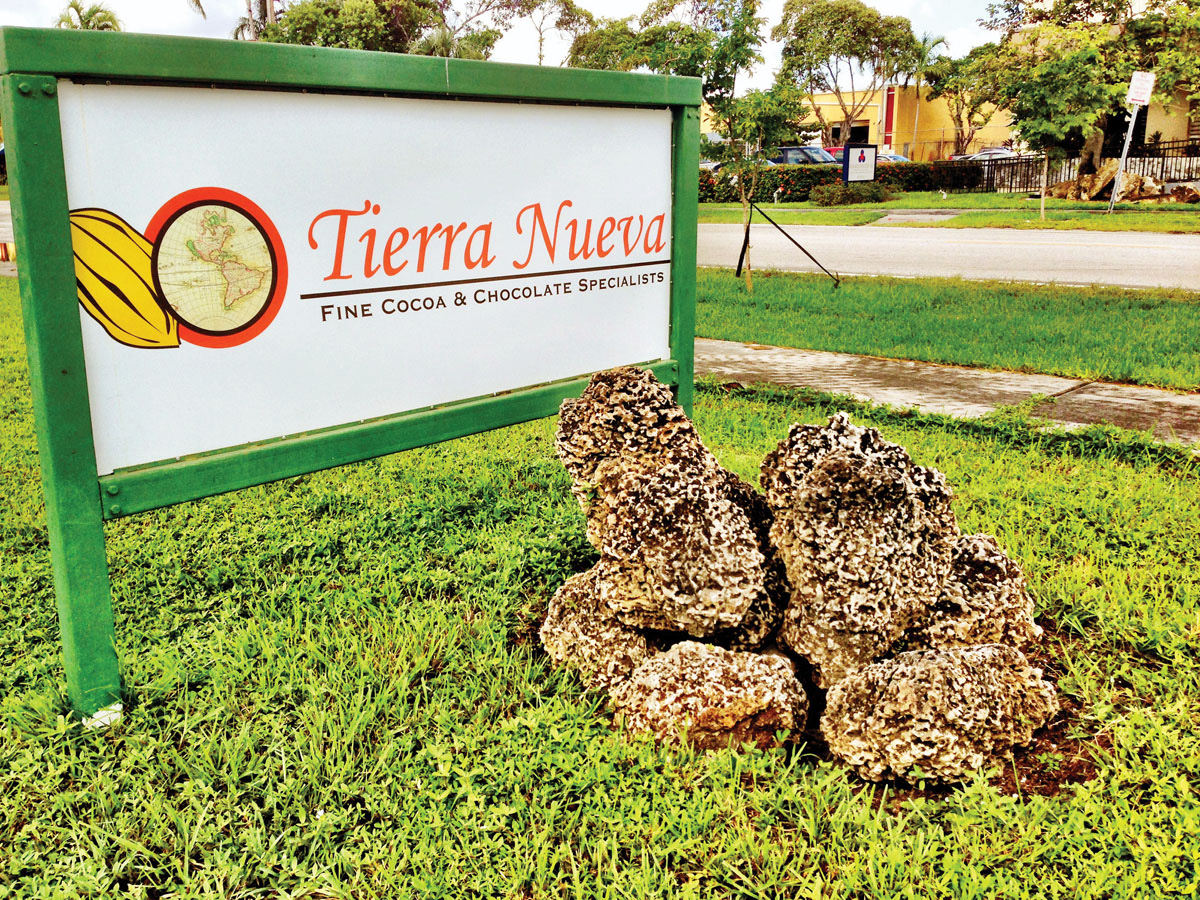 Nestled in one of the most delicious pockets of The Magic City, Tierra Nueva Fine Cocoa & Chocolate is touted as this city's version of Willy Wonka's Chocolate Factory. Their Director of Marketing, Pablo Reyes, propagates that idea by informing those that inquire about touring the facility that first he must "ready the Oompa Loompas." Although Wonka and his cast of characters only abide in the creative mind of Roald Dahl, you can easily get giddy with childhood exaltation at Reyes' invite.
It all came to be when the legendary Cruz family from Brazil — a dynasty with a tradition of cocoa and coffee that expands over 100 years — joined with Tierra Nueva to form Tierra Nueva Fine Cocoa & Chocolate Specialists.
The only chocolate factory of its caliber in the Southeastern U.S., it's a state-of-the-art facility, producing a whopping 1.5 million pounds of chocolate every month.
It was designed to be monitored via Internet from anywhere in the world, including process sensors, formulation, control data and visual observations via live cameras, allowing for complete control of the raw material and production process from bean to final product: the chocolate bar. The machinery used to produce the chocolate was created by the company and is patented.
Their cacao is harvested in Latin America because as Reyes reveals, "cacao was discovered by the Mayan Civilization and used by the Mayan royals. That is why our lines are called Origins. We buy our cacao from the place it was born." What's more, Tierra Nueva doesn't work with blends, they work with single-origin quality cocoa. "We need a cocoa bean that has personality and flavor consistency all year round," says Reyes.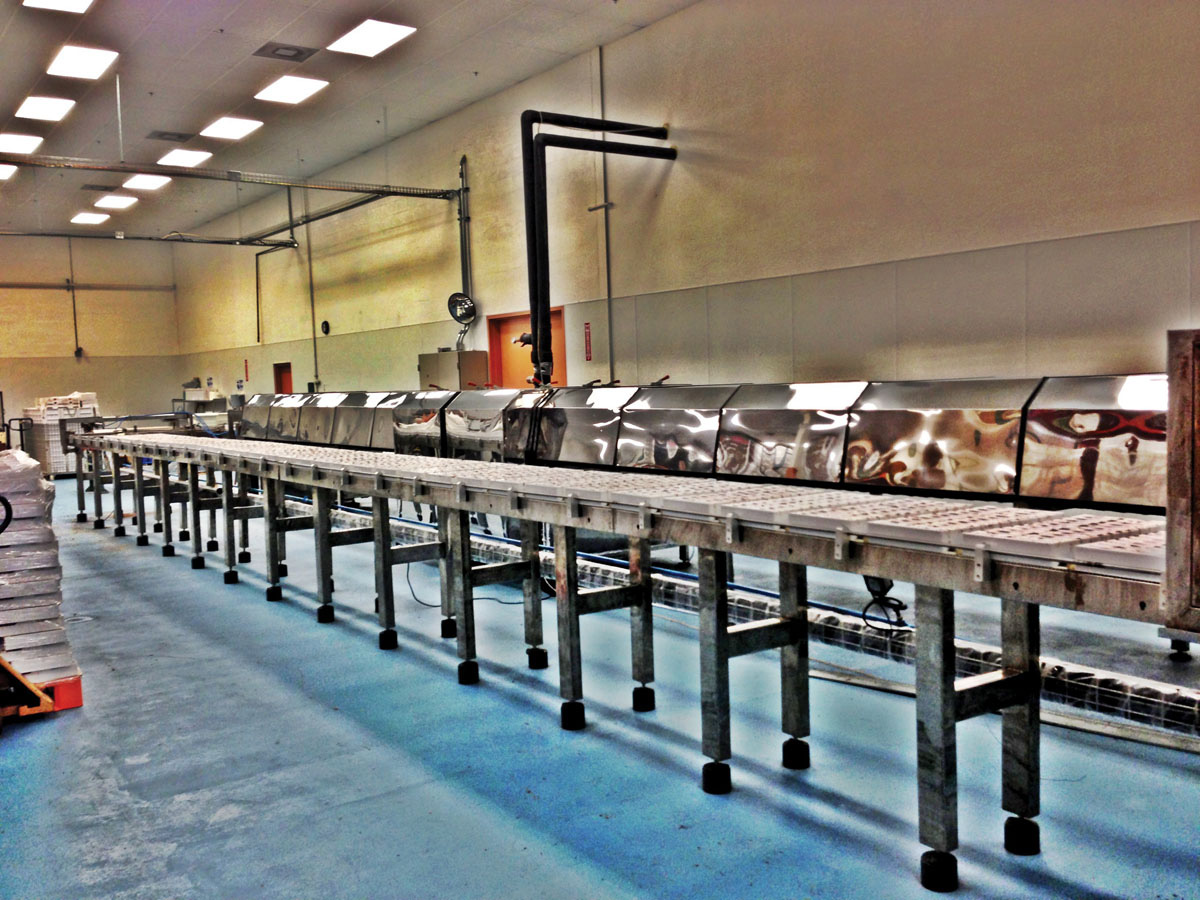 The company has over a dozen chocolate variations from dark to milk chocolate, manufacturing for private label retailers as well. The optimum quality of the chocolate has much to do with the organoleptic characteristics. "We tend to be a little more European regarding color and texture," says Reyes. "Our products are smoother than the everyday brand. The top-of-the-line raw material allows the flavors to really settle in nicely on the pallet." The key ingredient, second to the quality of the bean used, is their milk, which comes from New Zealand and is considered among the best in the world.
And what would their Gobstopper-esque pièce de résistance be? "Coffee Thins," says Reyes, with an air of excitement. These are the new starlet on the lot, the fresh face on the confectionary world stage. It's generating a lot of hype, winning awards and even garnishing a new category: edible coffee. In place of drinking it, coffee can now be eaten. It's a coffee square with the same snap as a chocolate bar, but sans cacao. One of these squares is 100mg per serving of coffee; and has as much caffeine as an 8 oz. cup. Can't bring your coffeemaker with you? Don't have time to stop for some joe in the morning? Tierra Nueva Fine Cocoa & Chocolate Specialists insists you can now drop a coffee thin in your purse or pocket and have portable coffee at any time. It's an express espresso. And for those calorie counters, Tierra makes Diatt-Zero. A sugar-free, gluten-free, lactose-free and less than 100 calories per serving chocolate bar.
But who exactly comes up with these fantastic ideas and flavors? As it turns out, there are a couple of guys at the helm of the flavor and top-secret chocolate brew. The main chocolatier is Flavio Da Cruz Abaurre, the visionary of the group who carries almost 130 years of tradition in his veins. That work is supported and complemented by Luiz De Miranda, a Ph.D. in food engineering that fine-tunes every creation.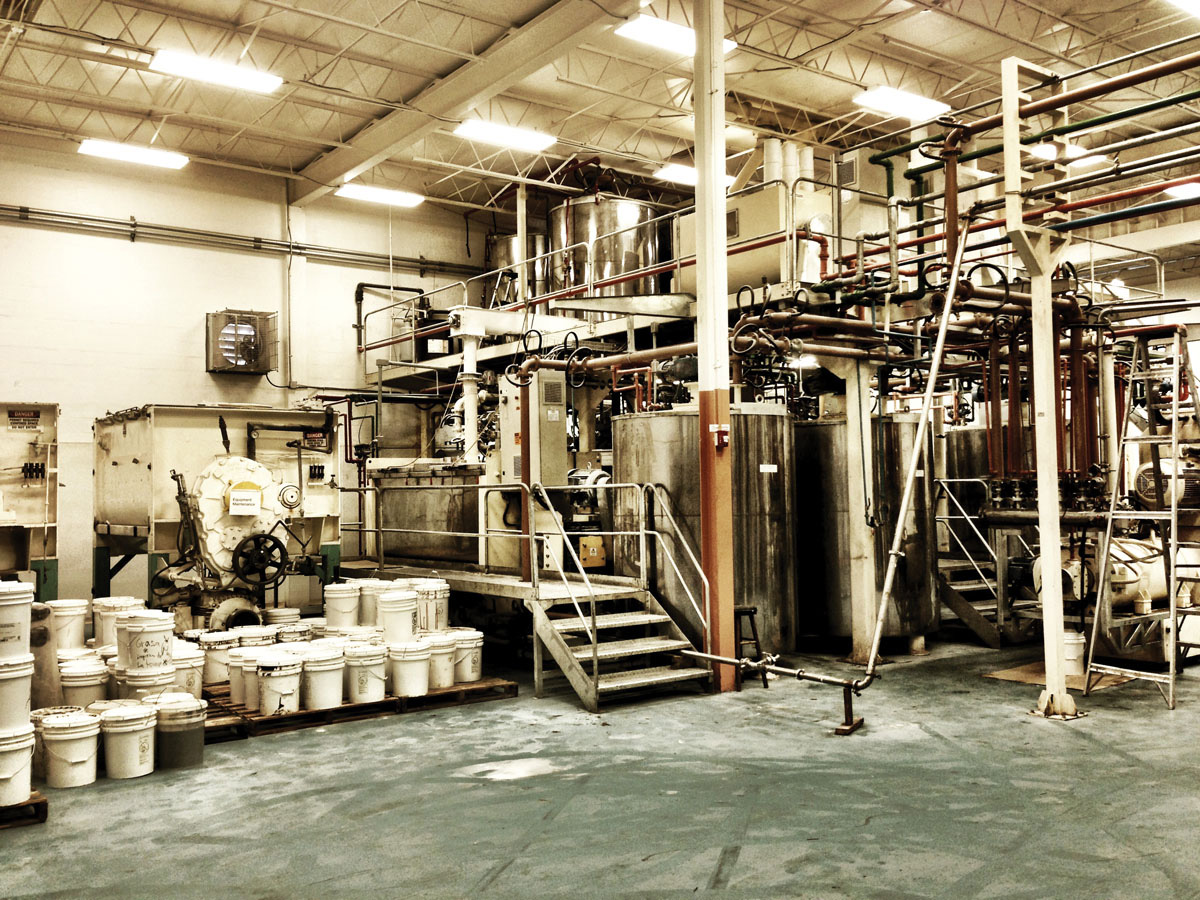 The process that unfolds before a delectable bar of chocolate arrives in your hands is painstaking, to say the least. First, the cocoa mass in unpackaged and loaded to the crusher, which also melts the chocolate into a liquid consistency. Then, dry conching begins — which is when the mixture of sugar, powdered milk and other ingredients are combined…this can take up to 8 hours. Next, the natural emulsifier of soya lecithin is added along with cocoa butter followed by vanilla extract. The milled liquid chocolate is maintained at 45 C in order to keep it liquid, before the final chocolate is pumped to the tempering machine to be dispensed into plastic molds and shaken to level-out any air bubbles. After 30 minutes in the cooling tunnel, the bars that pass the test are then ready to be packaged and placed in boxes for distribution, and of course, to be savored and enjoyed by chocolate aficionados.
Now, whether the Oompa Loompas are ever truly involved in the process is up to your imagination, but in the interim I declare first dibs on Veruca Salt's golden goose.