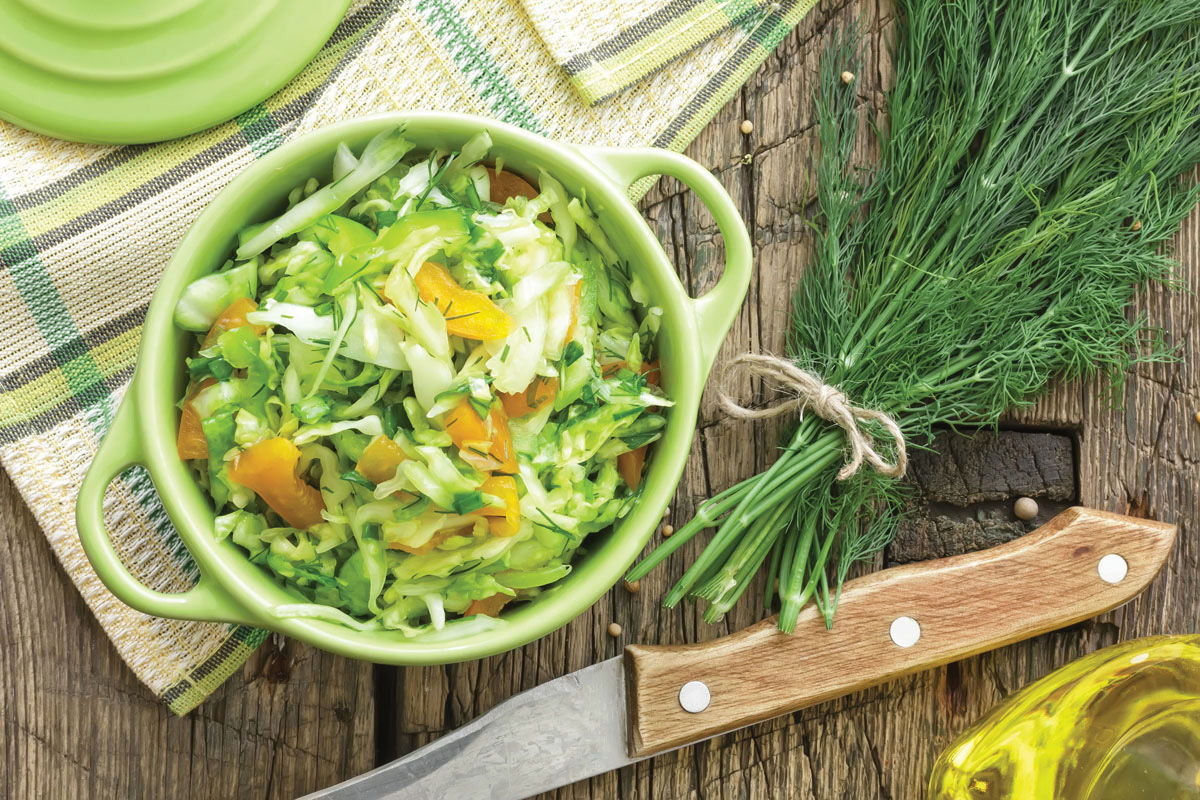 Choices
This family-owned and Latin-inspired Vegan café serves up an array of salads, sandwiches, burritos and vegetarian sushi along with juices and smoothies. Try the No Seas Tuna Wrap (featuring chickpea "tuna", veggies and dairy-free cheese), a wide array of Veggie Burgers or the Sweet Potato Kale Stew. The café offers dairy, gluten- and soy-free options. Over 95% of the food is grown without pesticides and many ingredients are certified organic. Best of all, last year, Choices was aptly named as one of the Top 20 Vegetarian Restaurants in the entire country by Travel & Leisure; 379 SW 15th Rd.; MyChoicesCafe.com.
Mi Vida Café
Vegan and raw cuisine are the stars at quaint eatery Mi Vida. The restaurant prides itself on not using a microwave, fryer or any food that has been genetically modified, contains high fructose corn syrup or any trace of harmful preservatives. Everything is made in-house — from the bread to almond milk. Dishes like Eggplant A La Italiana, Vegan Mushroom Seitan Sloppy Joe and Lemon-Herbed Baked Tofu Sandwich keep vegetarians coming back for more. Mi Vida also offers a juice and smoothie menu. And make sure to turn off your phone, it's a cell-free zone; 7244 Biscayne Blvd.; MiVidaCafe.com.
Govinda's Garden
Vegetarians and vegans will rejoice at Govinda's Garden. The extensive menu features standouts like the Caribbean Soy Chicken Panini, Tofu Teriyaki Wrap, Spinach Lasagna and even a Veggie Fish Red Curry Platter, among many other delicious menu options. The kitchen also incorporates raw food and the principles of Ayruvedic and Macrobiotic cooking. There's also an emphasis on using local and organic ingredients as much as possible. Best of all, diners will find a great mix of ethnic flavors from Latin to Chinese to Indian and everything in between represented; 100 S. Miami Ave.; GovindasGardenMiami.com.
Green Gables
This quaint neighborhood family-owned café's goal is to nourish the community by serving organic produce, cheese, grains and breads in addition to free-range, grass-fed, hormone-free and antibiotic-free meats. It almost goes without saying that an emphasis is placed on using local ingredients and vegetarians, vegans and others requiring an allergy-specific diet will be catered to here. The restaurant itself was designed and decorated with reused, recycled and eco-friendly materials, and there's a strong recycling program in place. Diners can enjoy breakfast and lunch here, noshing on favorites; GreenGablesCafe.com.