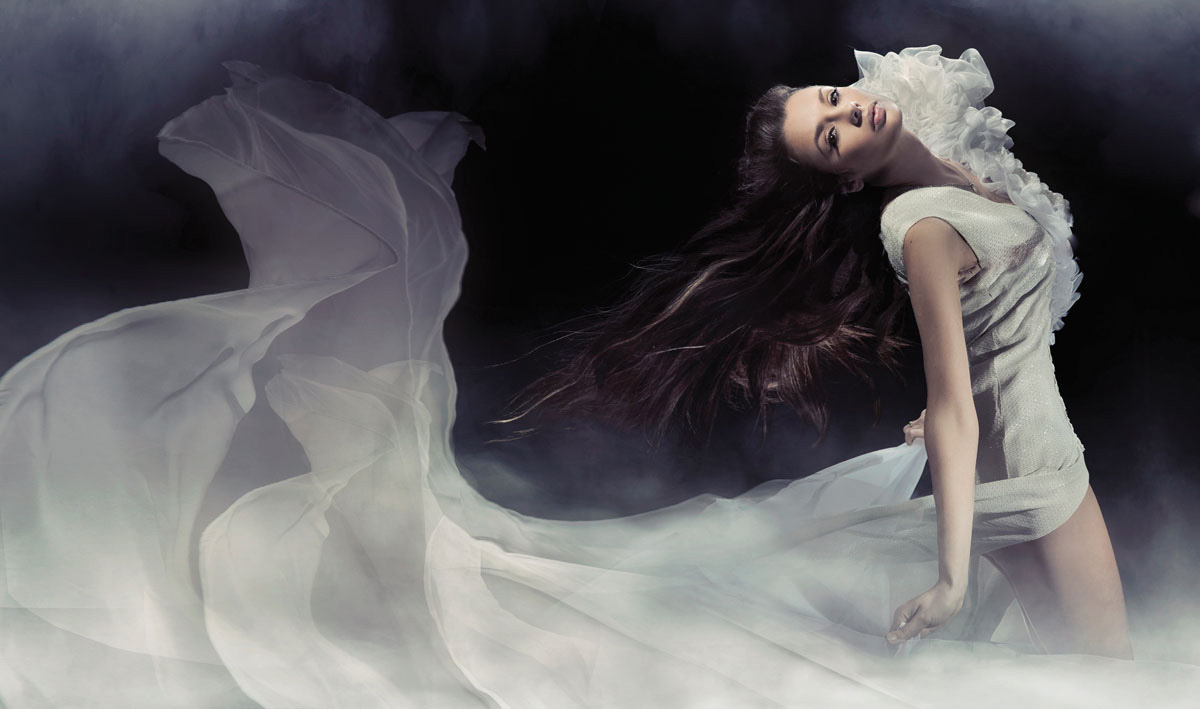 What defines fashion? This season shows several striking trends starting out with enlarged patterns and textures as well as the addition of fur, sequins, leather — even plastic and other brash detailing — resulting in high-volume drama seen amongst such notable fashion houses as Emilio Pucci, Louis Vuitton, Chanel, Fendi and Prada. This look covers the entire body from the top on down, starting with hats. More hats were seen on runways in the past few months than in a long while, with furs, both faux and real, topping the hit list, followed by more than a fair share of leather.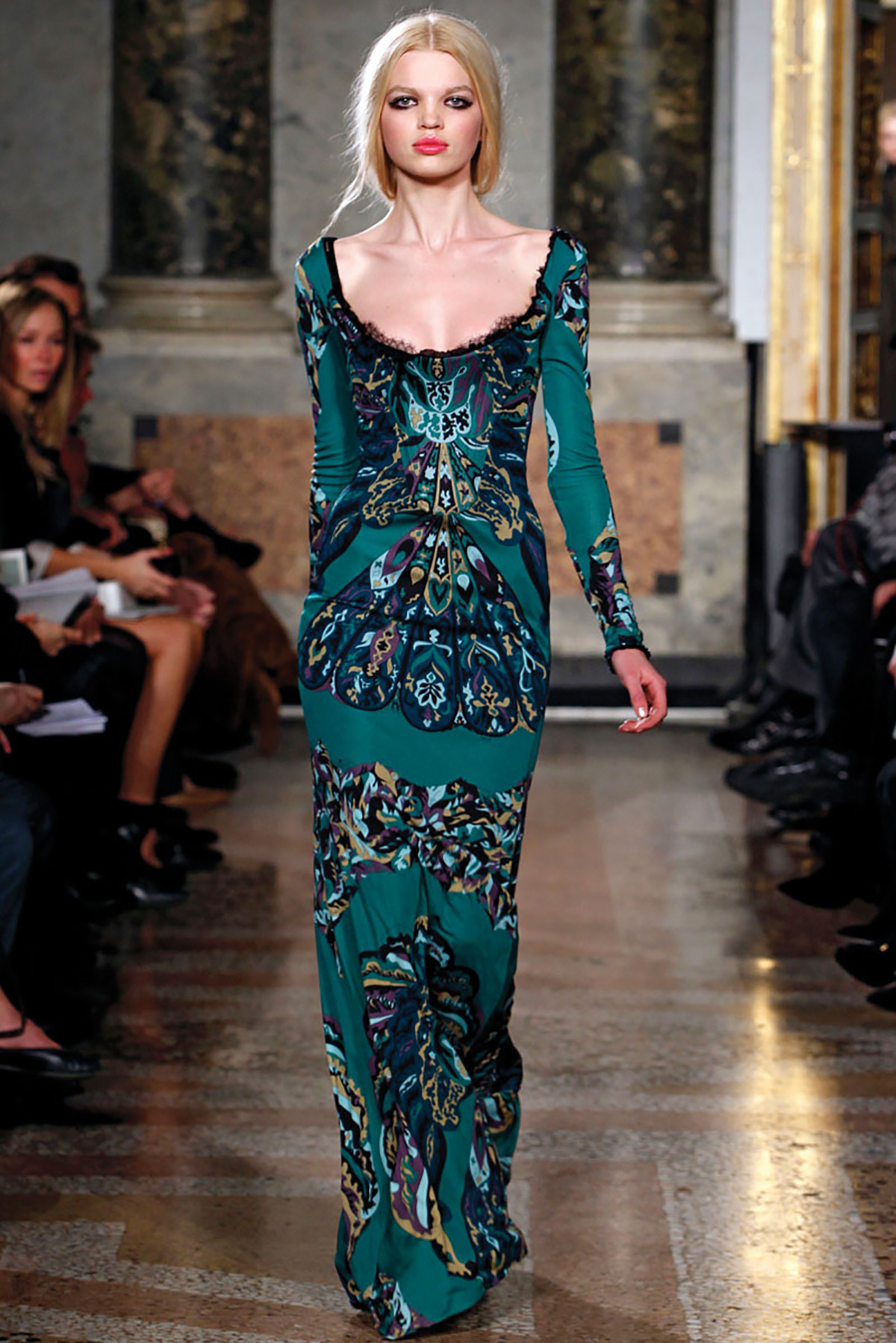 Some credit England's newest Duchess Kate Middleton for reintroducing hats to a fresh generation. "Most people don't realize that Kate's love of hats surfaced about 3 years ago," says award-winning milliner Carol Schaffeld. "The trade magazine The Hat, out of London, has been featuring her for quite awhile. Her style is fascinating a lot of young people."
In his first showing for Hermès, new chief designer Christophe Lemaire hit this season's nail on the head when he crowned some of his models with a range of lavish fur creations reminiscent of Russian winters. In contrast, he topped others with streamlined, almost androgynous (see more on the new androgynous look below) leather explorer-inspired caps. "Hermès is a brand that's open to the world — it's lively, always evolving and curious of other cultures," says Lemaire." I thought about North Africa, Mongolia, the Hermès heritage, colors, the '20s, etc. What was interesting was to put them in a shaker and to try not to make them literal, but to make them contemporary for today."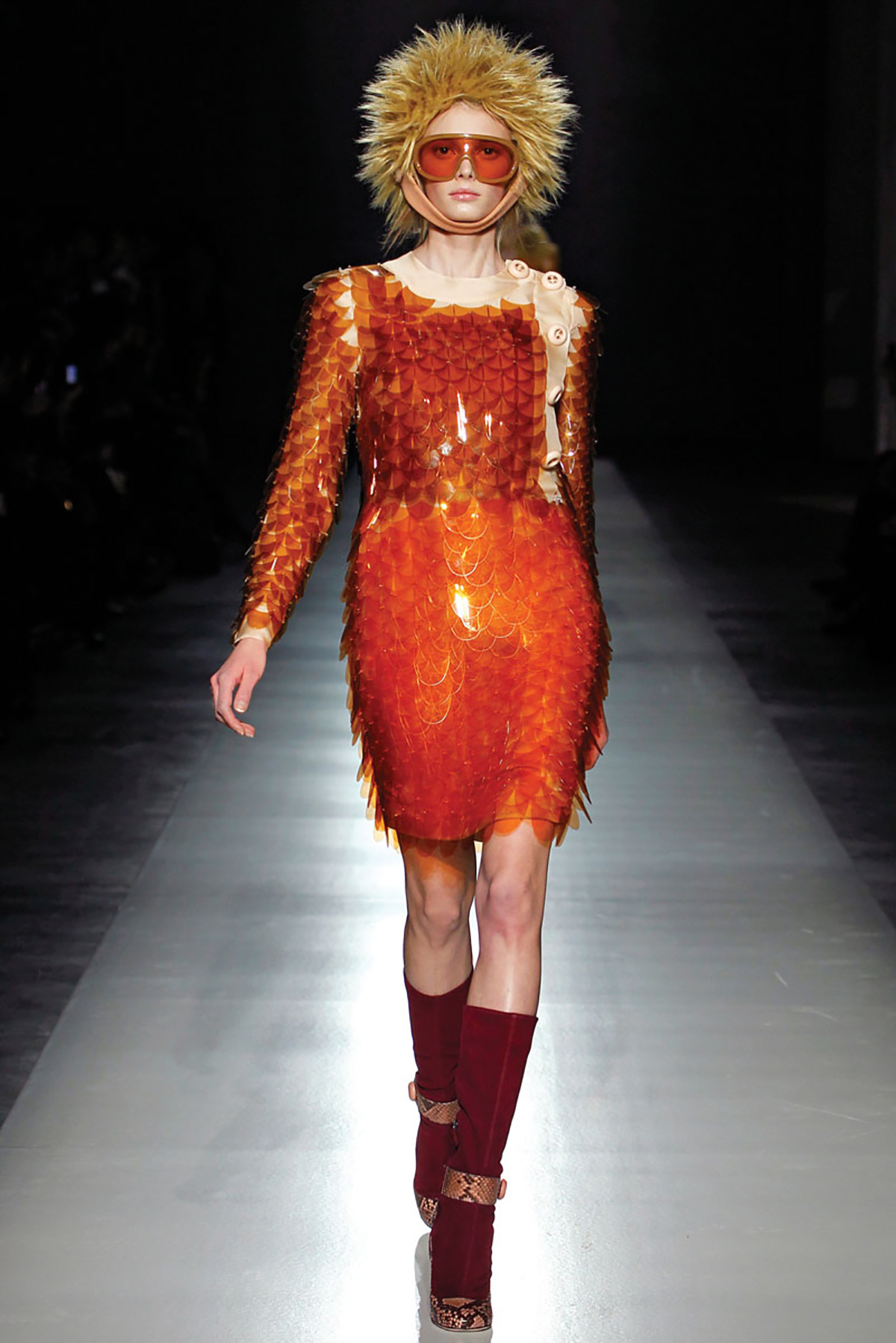 Moving down the body, androgyny is once again rising to the pop consciousness, especially when it comes to ultra-chic everyday wear, with popular brands such as Burberry and Dolce & Gabanna, amongst others, dressing women like men on their recent runways. "It's a silhouette and an attitude," says fashion icon Karl Lagerfeld. "It's the way they move. Even in a sophisticated jumpsuit it is an attitude of boyish, sportish clothes. They can move, they can dance, they can get into a car. It is a kind of freedom that I think of as modality in terms of clothes."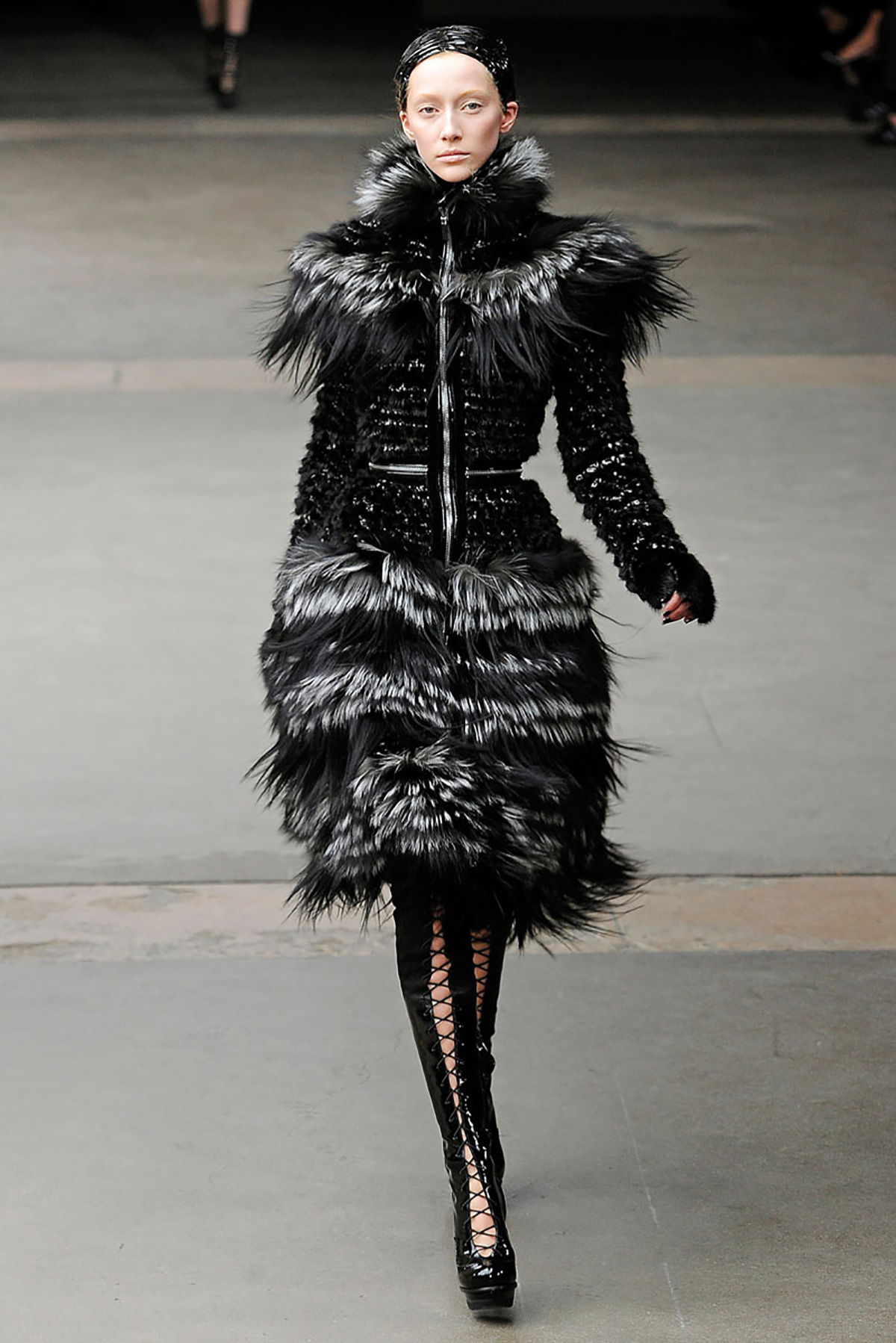 This is not to take away from the more feminine offerings of these popular design firms, showing that the Fall/Winter 2011/2012 season is more versatile than ever, a "something for everyone" time. "We are on the beginning of change," continues Lagerfeld. "I think there's really some change in the air inside the fashion world. New talent. The expression has to change. The old idea of sexiness now is a little dated."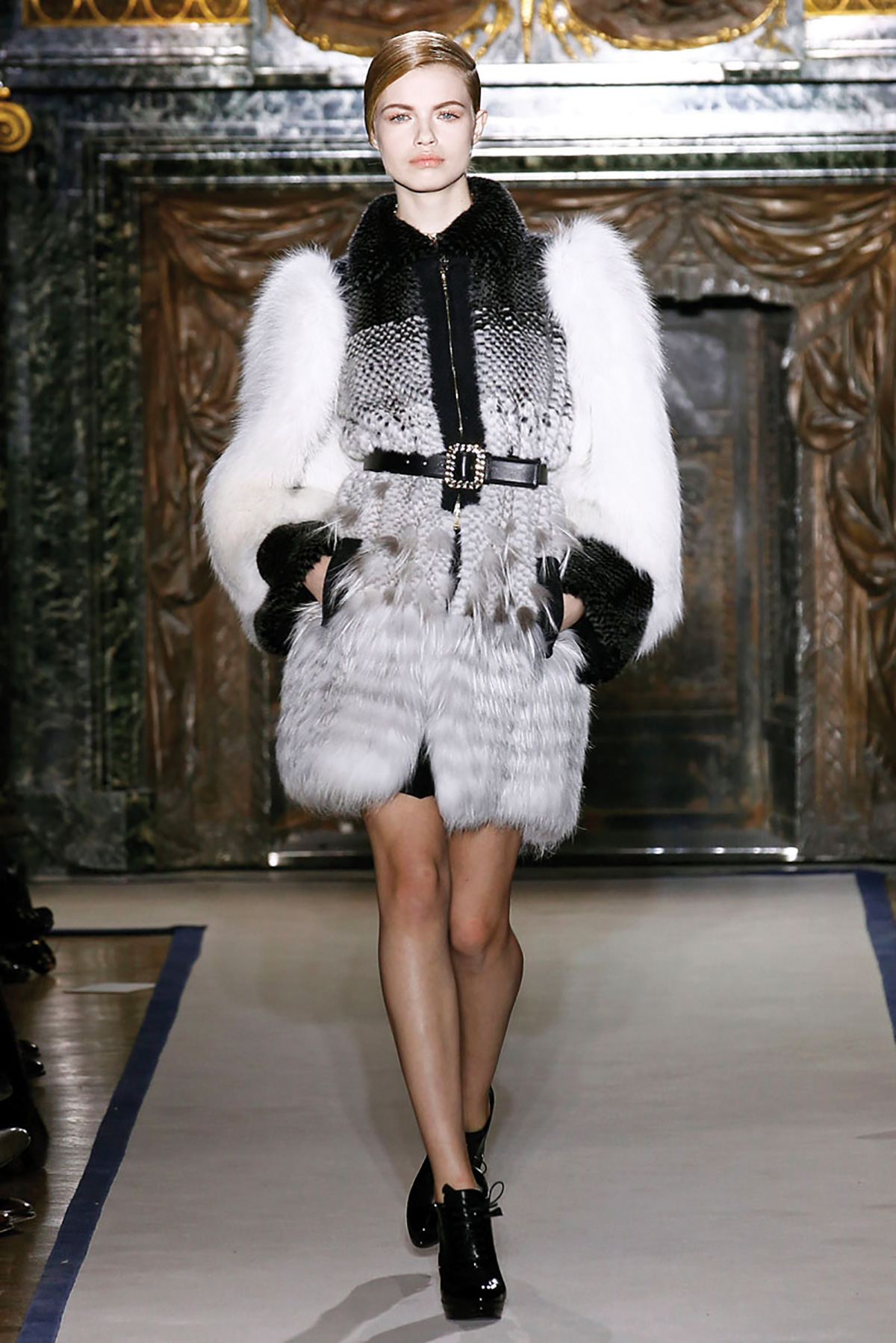 Such change is reflected in daring color choices. Traditionally, Fall/Winter bring darker colors but the vibrant tones of the Spring/Summer collections flow into this year's cooler months with turquoise, coral, mint and vivacious yellow leading the way. "Designers took a painterly approach to Fall 2011 by artfully combining bright colors with staple neutrals, reminiscent of how an artist would construct a stunning work of art," says Leatrice Eiseman, Executive Director of Pantone Color Institute, a firm that predicts coming fashion color trends. "Much like a painter's masterpiece, there's a certain romance to this season's palette" which has been dubbed "Sensible & Spirited." This season, top colors include rich burgundies and burnt siennas combined with pops of bright fuchsia and a deep teal often called peacock. "Warm silver-gray is the neutral of choice this season," adds fashion designer Rebecca Taylor.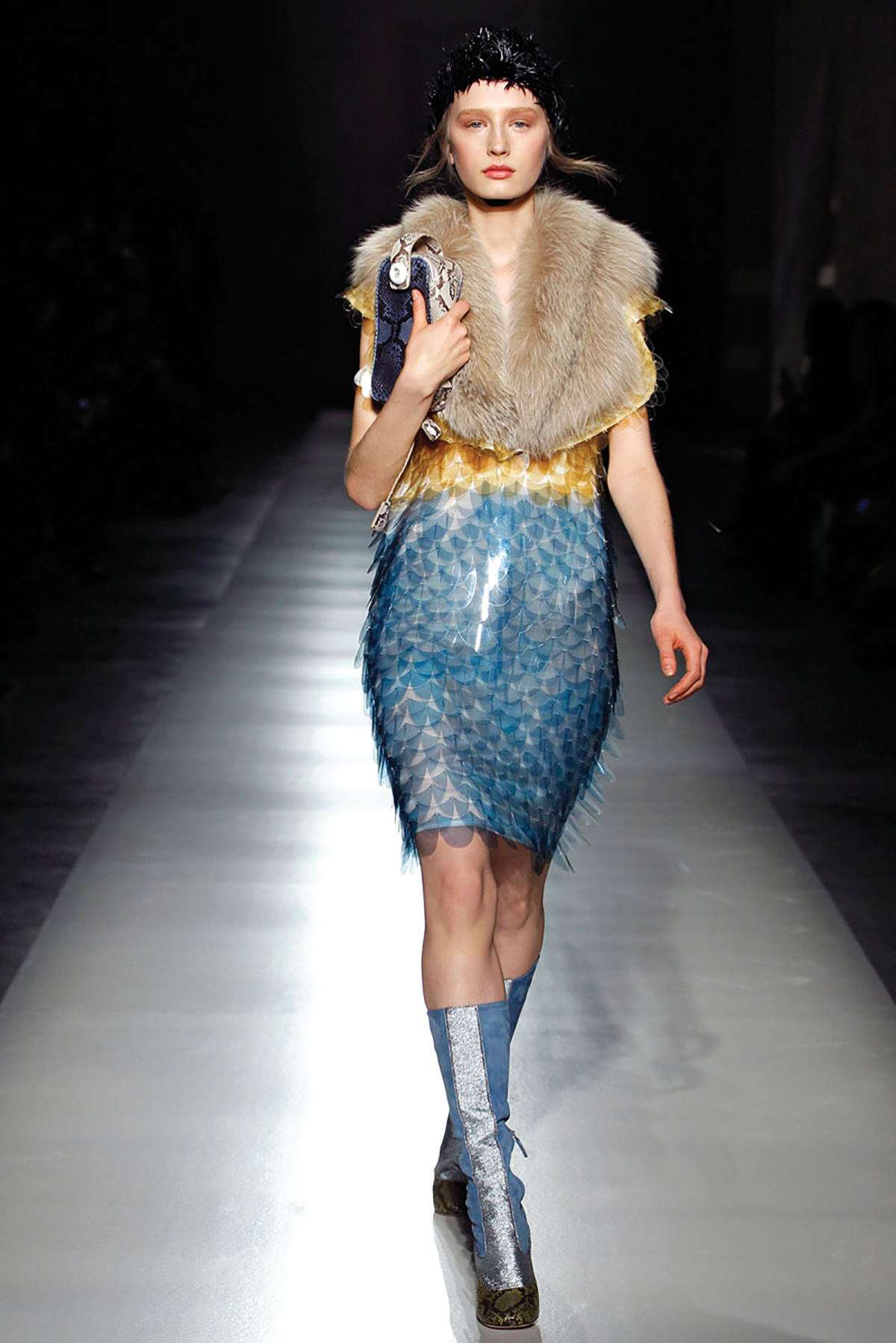 Two other notable trends have also come to the forefront — but from drastically different ends of the social spectrum: royalty and festishwear. The royal focus is seen in head-turning eveningwear such as the new collection from Sarah Burton for Alexander McQueen which takes its inspiration from retro, almost historic aristocratic patterns, and reinvents them with a completely modern twist. Burton, who designed Kate Middleton's wedding dress, describes this year's look as ice-queenish. "Someone strong and noble and romantically powerful," she says.
Likewise, over at Yves Saint Laurent, Stefano Pilati has crafted a simply brilliant take on wealthy sophistication that's being called very "ladylike" in the vein popularized by the Duchess of Cambridge. Though he is a trendsetter, he says he doesn't design based on what's in vogue, but that his creations are the product of subtle research, from edgy to boring. "When I say boring, it's in the sense of not flashy," he says.
In this season of distinct contrasts, there's more than a little bit of kink in the mix, including Lady Gaga taking a turn on the runway for Thierry Mugler's Fall/Winter launch where she also premiered her new song "Government Hooker," after which she strutted down the catwalk to her song "Born This Way."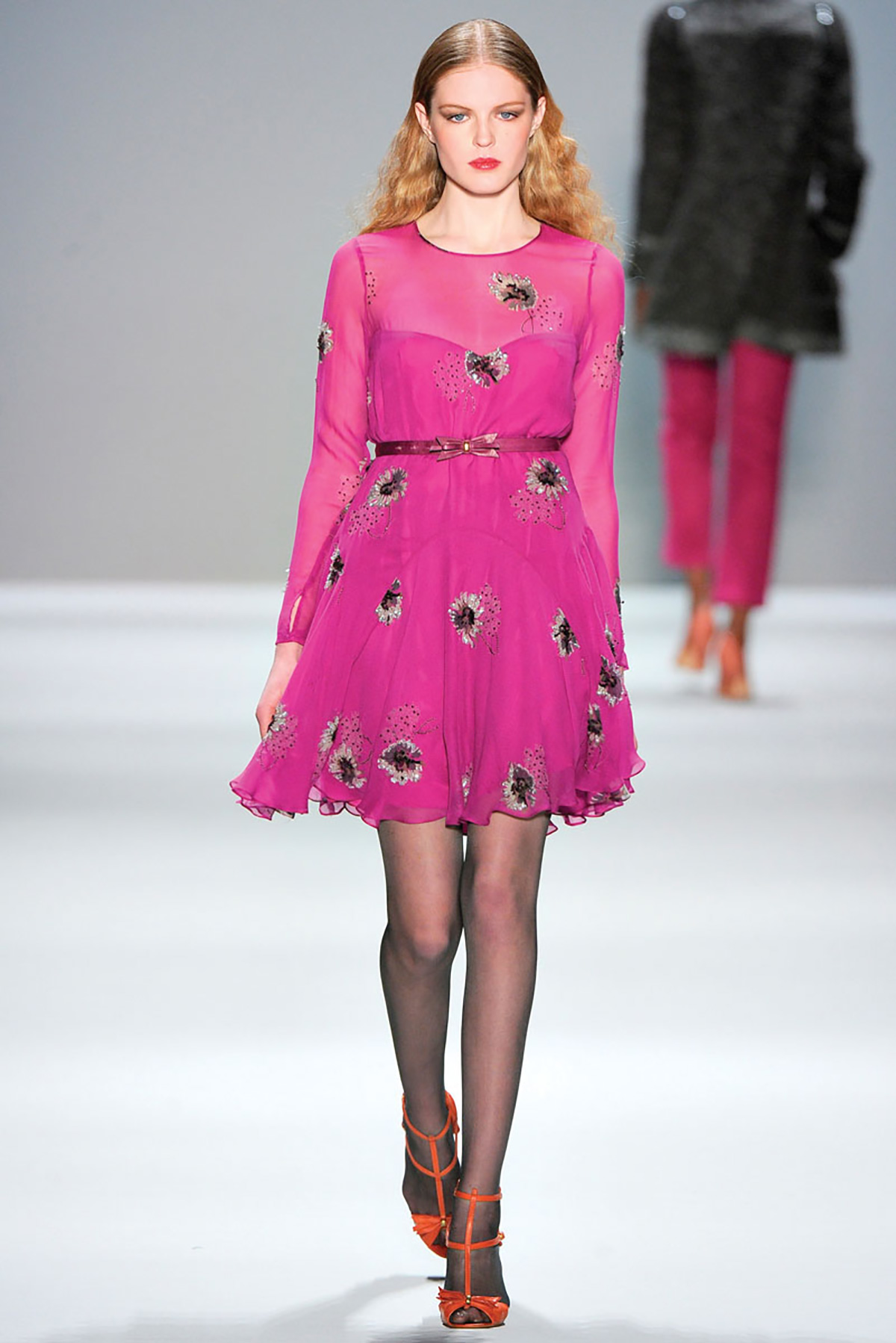 "He said [the new line] represented female empowerment and that's what the song 'Born This Way' is all about," says Lady Gaga, who reportedly bought the entire collection. "It's all about being free, being a woman," adds Lady Gaga, who feels that that fashion, music and the theatrical are all coming together. Hallmarks of the new "fetish chic" includes the addition of leather, patent leather, latex, strapping and other fetish-inspired motifs at top designers not limited to Jean-Paul Gaultier, Viktor & Rolf, Marc Jacobs, Louis Vuitton and Givenchy.
And let's not forget the feet. As Christian Dior once said, "You can never take too much care over the choice of your shoes. Too many women think that they are unimportant, but the real proof of an elegant woman is what is on her feet…"
The chicest feet will be clad in reptile skin, patent leather, suede and satin for special occasions, all with fun accoutrement in the form of dramatic lacing, especially on boots, buckles, and even on fur. Heels are either slender or chunky. For that last little bit of difference, add a pair of socks like top designers did on their recent runways. After all, it's all about taking the latest styles and making them your own. And hopefully turning some heads in the process!