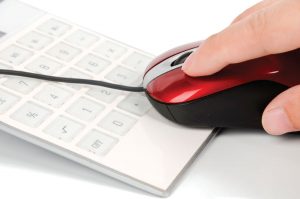 Virtual Accountant
Does tax time make you physically ill? Being properly prepared will turn the nightmare into a walk in the park. Shoeboxed is an online service that organizes your receipts and expenses for you in an IRS-friendly format you can easily export into your account software, or directly to your accountant. Your expense receipts can either be forwarded to the account via email, scanned and uploaded, or submitted by way of an image from your mobile phone. Some premium accounts also include mail-in service with pre-paid envelopes. An actual human being from the service will process your documents — up to a certain amount each month, depending on your plan; Shoeboxed.com.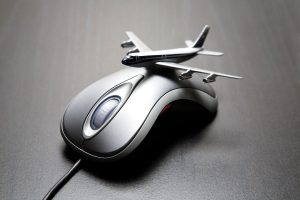 Travel Power
Want to enjoy some of the advantages of a personal travel agent without the expense of paying for one? Check out TripIt. Just forward emails relating to your trip to TripIt, and the site extracts the relevant information, building you a personal itinerary. The service can handle flight info, hotels, car rentals, rail travel, as well as many airport shuttle services, cruises and event-planning sites. Add custom notes, maps, weather, directions, photographs and more. You can opt to share your itinerary with friends and co-workers, and can access it online or through your mobile device. Go Pro and you'll also get mobile alerts of delays and gate changes, flight refunds, alternate flight information and automatic membership in several VIP clubs; TripIt.com.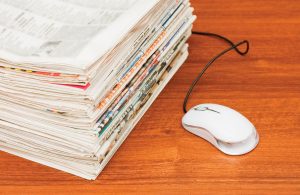 Headline Filter
Today, it's more important than ever to stay informed about the issues that matter to you in this crazy world. But it's also harder then ever to sift through the barrage of news and information each day to find what you really need. Zite does it for you. It's a totally free service that actually learns from the articles you read. Start telling it your preferences, and Zite fishes the Internet ether for the stories you'll care about. Rate the results and it gets smarter and more accurate in terms of predicting what you need to know. You can easily save important articles on Evernote and Delicious, and of course, it's a breeze to share whatever you like on Facebook and other social media outlets; Zite.com.
Why Pilates?
Pilates is one of the fastest-growing exercises disciplines in the world for a simple reason: It's a great way to improve physical strength, enhance flexibility and improve posture. It's an antidote to some of stresses and strains we face in our daily lives. Pilates can also help you to engage muscles you never knew existed or haven't used in many years. I've been working in the Pilates industry for over 16 years now and I have had the pleasure of teaching many unique and varied body types — from teenagers and young professionals to Baby Boomers and senior citizens. Through Pilates, my clients are able to develop deep "core" (abdominal) muscles, which helps them to significantly reduce neck, back and joint pain. Although there are many exercises in the Pilates system, we only use the most appropriate ones to suit each individual's needs. We're proud to be one of the only fully-certified Classical Pilates Studios in Key Biscayne using the original teachings of Joseph Pilates. We know Pilates truly works because our clients have seen the results and they keep coming back!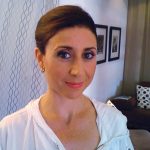 ABOUT THE AUTHOR
› Bernadette Bassiouni established Pilates Center by Bernadette in 2004 and studied Pilates with Romana Kryzanowska, Joseph Pilates' direct student, gaining certification in 1997. A Level IV Teacher-Trainer, she was previously a dancer with the Australian Ballet Company; 260 Crandon Blvd., # 36; Key Biscayne; 305.365.8171, PilatesByBernadette.com.