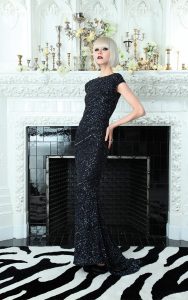 All Out
How often do we get to dress ourselves up like the divas we know we are on the inside? This Valentine's Day, take full advantage of the special occasion and don this Alice + Olivia Gila Trapeze Hem Beaded Gown. With its sparkling all-over beading and utterly flattering column silhouette, it's guaranteed to turn every head in the room. Our favorite detail? The alluring open-back design; $1,298, AliceAndOlivia.com.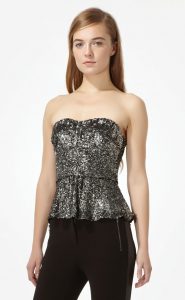 Casually Elegant
Hitting a more laid-back spot for your date-night dinner, or simply hoping to avoid stumbling around in a ball gown? Pair this stunning Rebecca Taylor Sequined Bustier with tailored trousers and a sleek blazer. This piece in hammered silver sequins has just the right about of glitz to keep you feeling special, and we love the flirtatious style of the peplum hem; $395, RebeccaTaylor.com.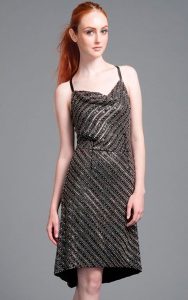 Heavy Metal
When it comes to a truly sophisticated look, less is very often more. And this Tracy Reese Black Cowl Slip Dress couldn't get any simpler. It's cut in a minimalistic sheath pattern with only the lightest touch of asymmetry to the hem and a gentle cowl neckline. That back-to-basics approach only makes the glittering stripes of mirrored beads covering it all the more eye-catching; $598, TracyReese.com.
Spending Spree
We all wish we had unlimited budgets when it comes to our wardrobes, but sadly inconveniences like food or that darned mortgage get in the way of our expendable income. But knowing where we can opt for cheap alternatives — and where to shell out for the right piece — can make all the difference in achieving that perfect look. As with most things, you should begin with your feet first: Go ahead and bargain-hunt for those flats and sandals. We collect so many of them, they don't often have time to get worn-out. But opt for quality when it comes to boots and loafers, which are likely to have a longer lifespan. Next, make sure to mind your layering wisdom: The less layers and details an item has, the more likely it is that you can sub in a cheap version without anyone knowing the difference. Save that cash for items such as jackets or blazers. When it comes to jeans and trousers, prepare to pay up. Skimping on cheaper brands shows in the fit, pocket placement, fabric and durability. The good news is that the amount of wear you'll get out of them and the infinite number of outfits they can form the base of makes them well worth the investment.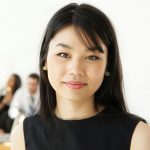 ABOUT THE AUTHOR
› Anna Lam is a life coach with an affinity for fashion and budget planning. For more than a decade, she has helped her clients become better versions of themselves in South Florida and beyond.