Versace and Vera Wang, Chanel and Christian Louboutin — we all have favorite designer labels we'll happily pay full-price to add to our wardrobes. But why shell out those extra hundreds when we can get the same products at fab discounts? Today, getting sweet deals on top labels doesn't mean scrounging the sale racks. A host of websites are making it a breeze to shop for your favorite designer brands at stellar discounts. Sites like HauteLook.com and MyHabit.com offer daily deals of up to 50-75% off of fashion and accessories from iconic brands such as Halston Heritage and Missoni. But maybe you're a bit commitment shy. If you want the fun of wearing top designer looks without the commitment of a purchase, check out RentTheRunway.com. Free to join, the site offers rentals of dresses and accessories from over 95 luxury designers. Pick your occasion and make a reservation…they even include a backup size for free, so you're sure to get a perfect fit.
ABOUT THE AUTHOR
› Beth Longerdunn is a lifelong lover of fashion who started off as the stylist for her high school plays in her hometown. Today, she advises her clients in South Florida on what to wear and how to wear it.
Getting Brighter
The brighter the better this summer, with neon hues for eyes, nails and especially lips making waves on runways around the world. Here are 3 of our product picks to help you get in with the trend.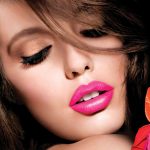 Pucker Up
We're not knocking plums and nudes, but this season, try something a little more exciting on your lips. Maybelline's ColorSensation Vivids come in an array of lightning-bright hues, from Shocking Coral to Fuchsia Flash; $7.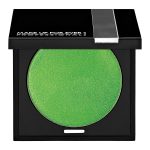 Wild Accent
Take a chance with your look and highlight those eyes with devil-may-care hues like this Makeup Forever Eyeshadow in Iridescent Acid Green. We think this bold color looks particularly gorgeous on darker skin tones; $20.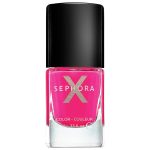 Bold Statement
Nails are one of our favorite places to go a little color-crazy, and the Sephora X Electrics Nail Polish Collection provides a range of exciting hues to play with. Wear them with their native matte finish or shine up with a topcoat; $10.