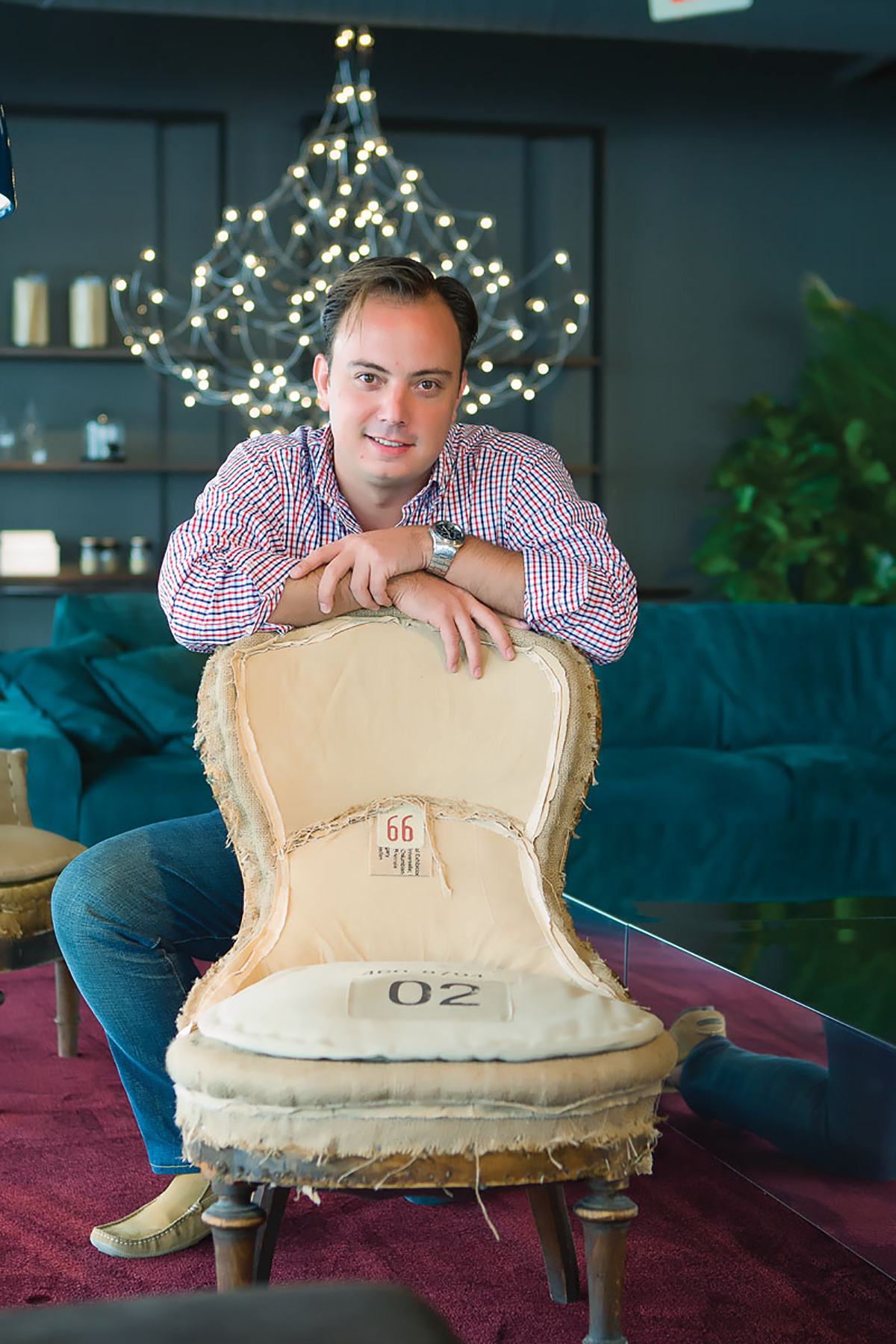 Mauricio Garcia De La Garza
Internum & Design
3841 NE 2nd Ave., Ste. 101, Design District
305.576.1135
Internum.com
Looking for a new look for your home with a modern, European edge? Internum & Design is likely to be a perfect fit, according to Mauricio Garcia De La Garza. "We have the opportunity to work with the finest European brands," he says. "It allows us to offer our customers a great selection of pieces, and to make detailed design proposals for every area of their projects." Internum recently revamped their showroom to dedicate a large space to Italian brand Baxter, making it one of the Top 10 stores for the brand in the world. Garcia De La Garza studied architecture in Mexico, but quickly made the switch to focusing on interior and furniture design. "Furniture is my passion, and I always have to be doing something related to it," he admits. At Internum, Garcia De La Garza gets the opportunity to work with clients from all over the world. "We have customers from very different cultures and backgrounds looking for one thing: a beautiful and personalized space," he says.
Great inspirations: "I find inspiration everywhere! Watching a movie or reading a book, sometimes a single accessory or a painting becomes the soul of the design. When I fall in love with something, I simply have to make it work."
Essential must-have: "Every home needs that little vintage piece… it could be a family heirloom or a unique find at a flea market. Used just as it is, showing everybody its history. You can also reinvent it by upholstering it with a bold patterned fabric or finishing it with a fresh and bright coat of paint."
Trend predictions: "Everything is going to be flooded with all shades of blue: Walls and rugs, beds, sofas, chairs and lamps will be infiltrated with every kind of blue hue — from dusty blue to denim blue, deep blue and watery blue. Blue is never just blue!"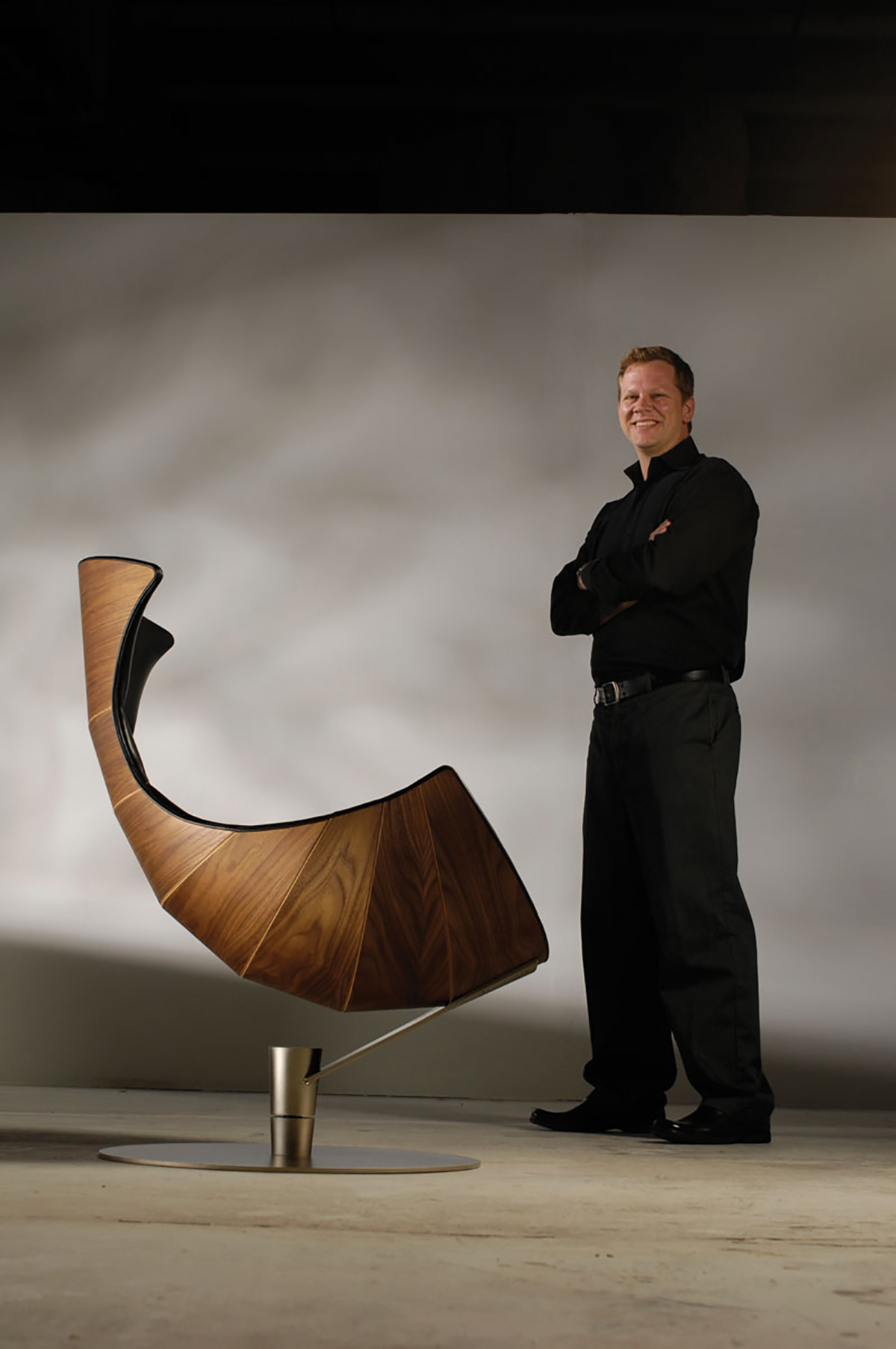 Jesper Knudsen
Scan Design
3025 NE 163rd St., N. Miami Beach
305.944.8080
ScanDesign.com
For Jesper Knudsen, there was never a question about taking up a life of design. "I was born into it," the Scan Design president reveals. The family-owned company was founded in 1969, 3 years before Knudsen's birth. "I've literally grown up surrounded by great design," he says. It was an interest he pursued through his education, studying fine art as well as design, until eventually succeeding as head of the family business. Today, Scan Design employs an extensive team of design experts and personnel who offer full-service solutions to home and business owners, stocking from their own extensive home furnishings collection as well as from furniture makers around the world. "We've been in business for over 43 years and still strive every day to exceed the expectations of our clients with our offerings and service," he says. "Times have changed, but that focus remains constant."
Great inspirations: "Music and art — both are soul food."
Essential must-have: "Texture. Find the texture that most expresses your core and build upon it."
Trend predictions: "Collector design on top of a simple canvas. This is a trend of diving deep into your experiences and relating that directly to your everyday environment by using a mixture of various elements to express your personality on top of a simple yet elegant contemporary foundation."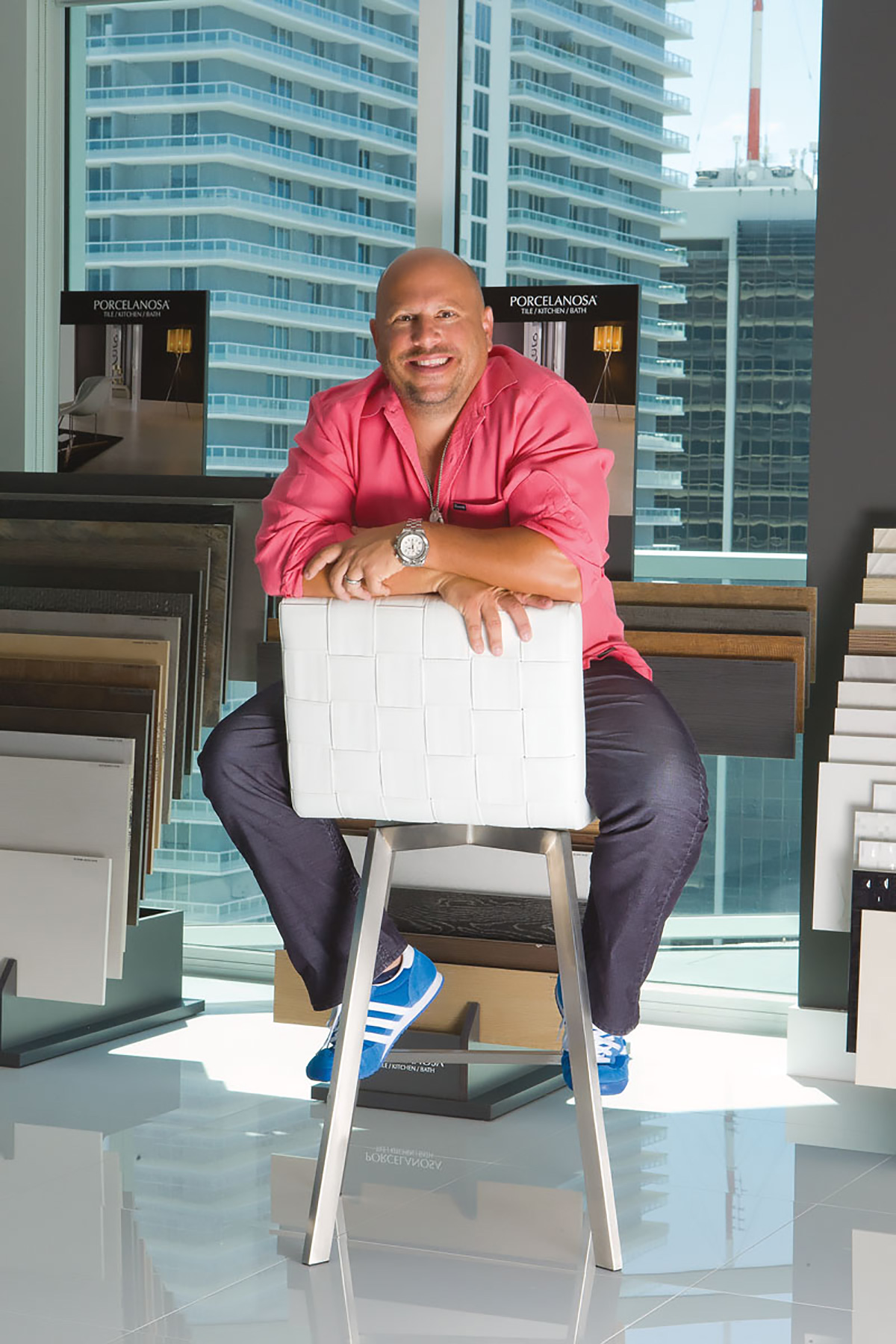 Alexander Wertheim
Spacio Design Build
253 NE 2nd St., 34th Floor, Miami
786.353.0856
SpacioDB.com
SFor Alexander Wertheim, design and construction are two sides of the same coin. That's why his company, Spacio Design Build, specializes in both. It's a melding that enables the company to provide top quality to their clients at every price point, as well as premium service, execution and timely delivery. "All of our projects begin in one of our 4 Design Centers," he explains. "Owners have the opportunity to choose their finishes from a wide variety of options and services that are on display. We typically start with one of our recommended unit designs and the owner can personalize from there." That customization can lead to some wild results — including a client who had Spacio install an exotic dance pole with strobe lights in their apartment, and another who replaced his bathroom with a 4-person Jacuzzi. "If you can dream it, we can build it," Wertheim says.
Great inspirations: "I'm inspired by my desire to continually exceed customer expectations on each and every project."
Essential must-have: "A fully customizable EOS home automated system that controls your, lights, switches, locks, shades, thermostats and sound, controlled from your Apple or Droid device. Everybody needs some James Bond technology in their life!"
Trend predictions: "Everyone that owns a condo or house wants to live the Miami dream. Therefore, we'll see white, white, white!"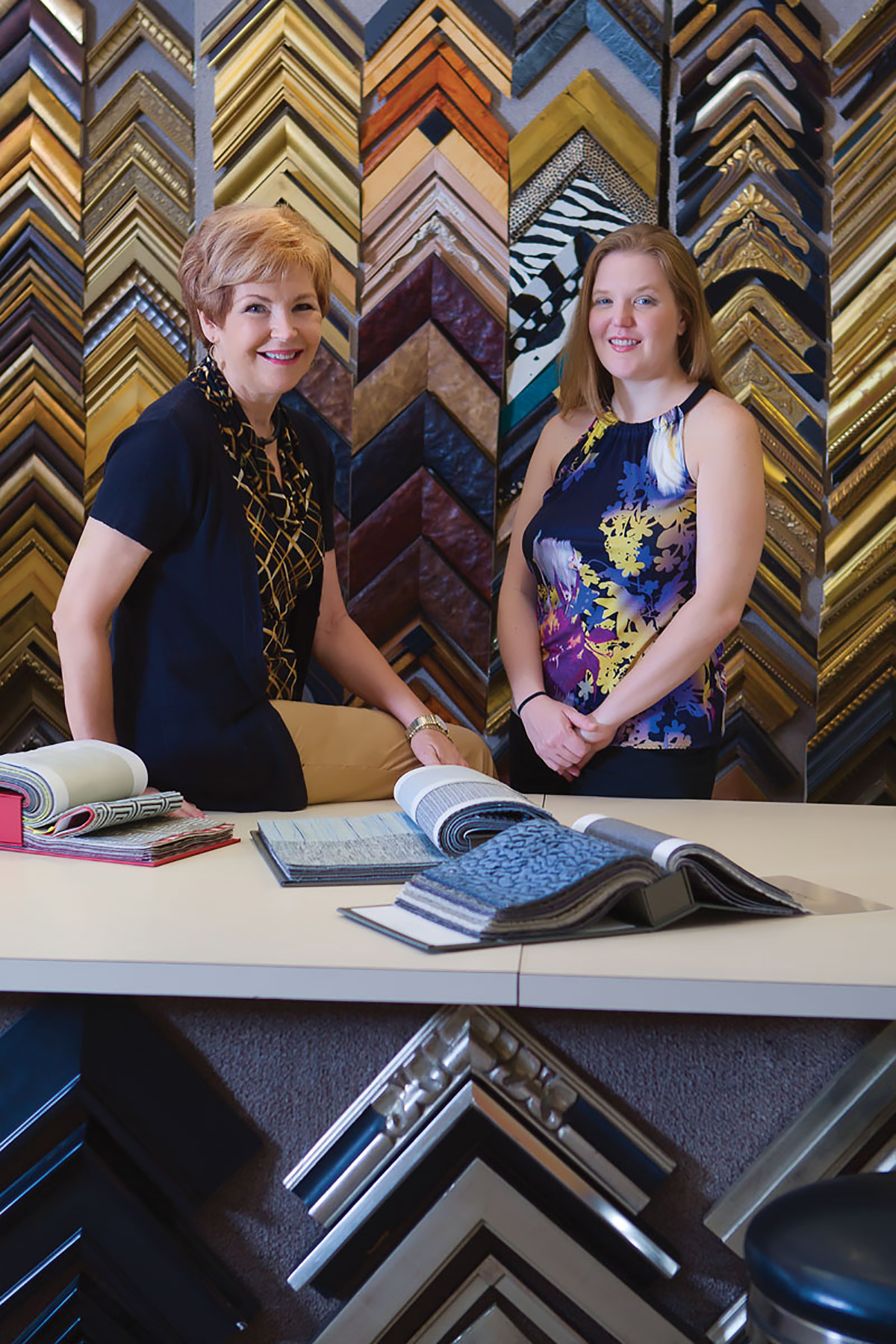 Sheila & Janel Kuhl
Coconut Grove Gallery & Interiors
2884 Bird Ave., Miami
305.445.7401
CoconutGroveGallery.com
Searching for a great new look for your home? Pay a visit to Sheila & Janel Kuhl. The mother-daughter team help create truly beautiful spaces for their clients at Coconut Grove Gallery & Interiors. "As a family business, we treat our customers as an extension of us and we're honored every time they invite us into their homes," says Sheila. Coconut Grove Gallery & Interiors offers a wide array of home design services — from remodeling to custom design on everything from cabinets to bedding. "Our team's hands-on approach to home renovation projects ensures that our clients receive the highest possible quality construction with as little disruption to their lives as possible," adds Janel. For something different, check out the company's Visual Coordination Service, where designers like Janel arrange a home's furnishings and décor pieces to maximize their impact, working in complementary new pieces that heighten the appeal of your old favorites. "The best part of visual coordination is that you can have a completely new look in one day for less investment than you ever imagined," Janel says.
Great inspirations: "We're inspired by our clients. As designers, we find that creating homes that address their unique styles and makes them proud is our top goal. Each design becomes a unique challenge when you focus on the unique people you're creating it for."
Essential must-have: "The American Leather Sleeper Sofa is perfect for anyone who needs an extra guest room but doesn't have the space. With sizes ranging from cot all the way up to king, it meets any space need and can even be configured with a chaise or as a sectional. With a comfortable Tempur-Pedic mattress, we've had clients claim it's the most comfortable bed they've ever slept in."
Trend predictions: "We're known for bold use of color and this will be hotter than ever in 2013…teals, emeralds, purples, golden yellows and more will be everywhere."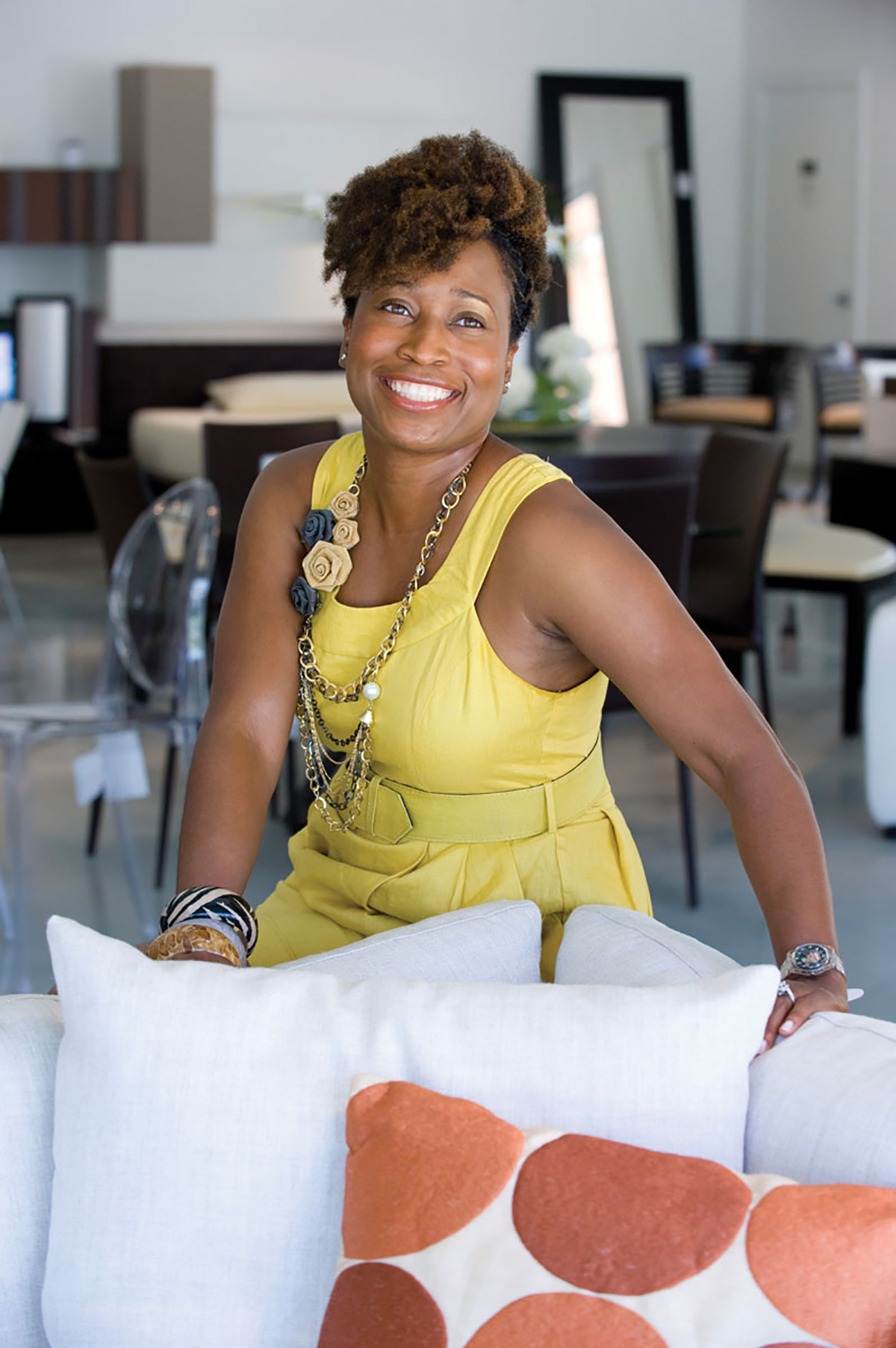 Nicole White-Quinn
Nicole White Designs
Throughout South Florida
305.733.5335
NWDesignInc.com
Whether their budget is $1,000 or $10,000, Nicole White-Quinn gives her clients her full attention, developing long-term relationships so close they often turn into real friendships. "Several of my clients attended my wedding in Jamaica," she reveals. Nicole White Designs, White-Quinn's firm, offers boutique, personalized design services across a spectrum of levels, from virtual designs to full-scale, floor-to-ceiling renovations. White- Quinn herself acts as both designer and project manager, which means that with one phone call, her clients can get the answers to any question they might have. She also recently launched her own online store so design lovers can check out some of her personal picks for home furnishings and accessories — and as a sideline, she'll also plan client events. "I spend years with my clients working on their homes and eventually those clients started hiring me to do their baby showers, parties and weddings," she says.
Great inspirations: "The Caribbean and warm-weather living. I use a lot of natural elements in my designs: bamboo, grasscloth wallpaper, burlap and linens. I'm also a new mommy to an amazing son and am now obsessed with nurseries and children's rooms."
Essential must-have: "Wallpaper. I cannot stress enough about how far wallpaper has come. It's not the stuff you saw at your grandma's house. I highly recommend it for a small space like a powder room (no moisture issues to worry about) or on a feature wall."
Trend predictions: "Orange was everywhere this year thanks to Pantone's color selection, and I see other bold choices like their 2013 predictions of Poppy Red, Lemon Zest & Monaco Blue following suit. I also see gold finishes standing front-and-center over brushed nickel/silver, and a continued love affair with vintage pieces."