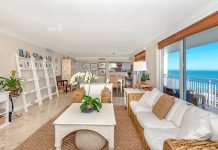 This oceanfront unit at Sands Condominium in Key Biscayne is one of the newest and most inclusive listings on the island.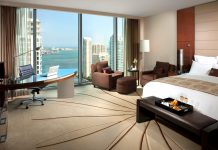 JW Marriott Marquis Miami infuses sophistication, design, art, fashion and technology into a diverse landscape of business, meeting and pleasure travel pursuits at the threshold of luxury, defined by the lifestyle of guests seeking privilege and pampering in today's cutting-edge plugged-in society.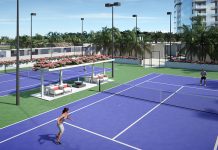 In celebration of the Miami Open, PARAMOUNT Miami Worldcenter is serving up a look at its two tennis courts sure to appeal to sporty residents and tennis fans.