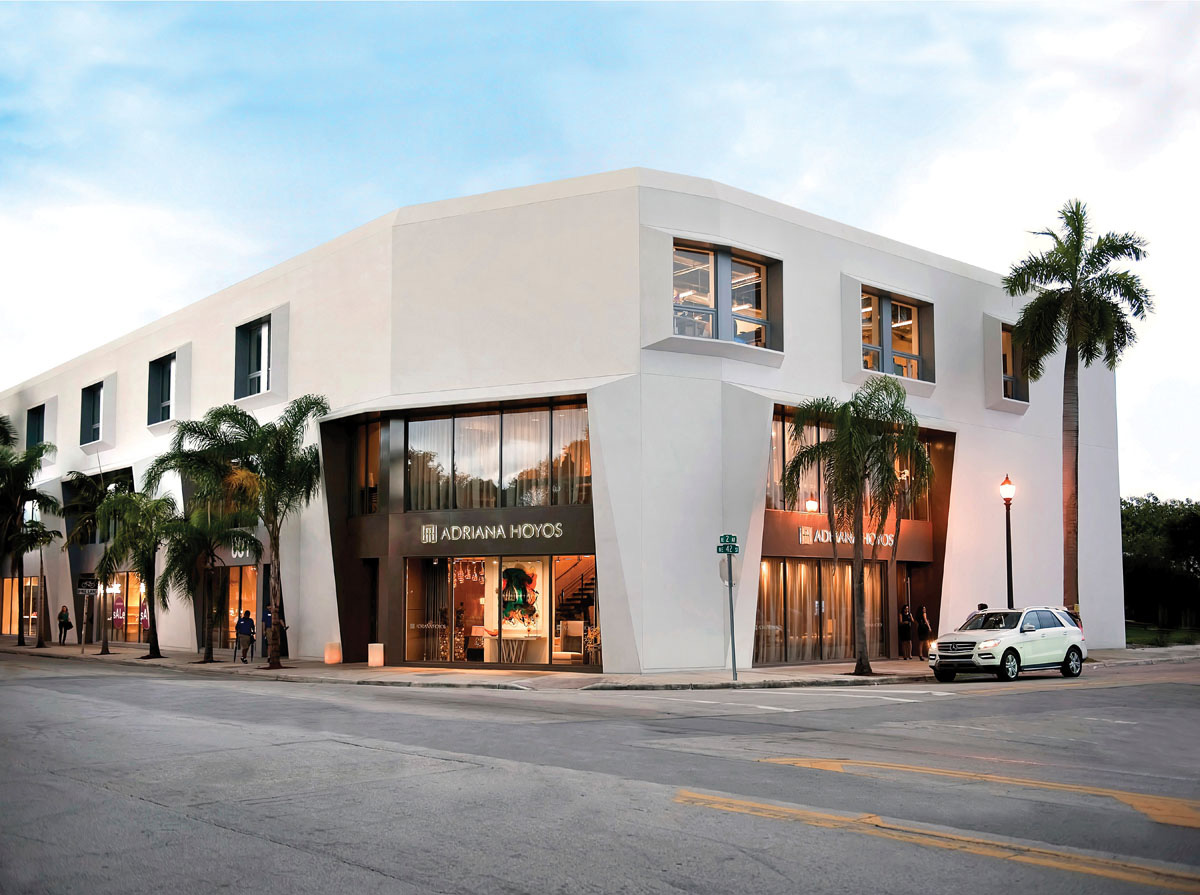 Stepping into the Adriana Hoyos showroom in The Design District is much more than just a visit to its new location, it's like stepping into the Adriana Hoyos Experience. The DYO (Design Your Own) Program allows designers and consumers alike the opportunity to personalize Adriana's pieces and own truly custom furnishings by availing themselves of the wide variety of finishes and tops available as well as 50+ fabrics. Got a large project to work on? Take advantage of a complimentary in-home design consultation. Make sure to stop by at their new location: 4100 NE 2nd Ave., Ste. 105 (on the corner of 42nd & NE 2nd Ave); 305.572.9052; AdrianaHoyos.com. — Stacy Wynn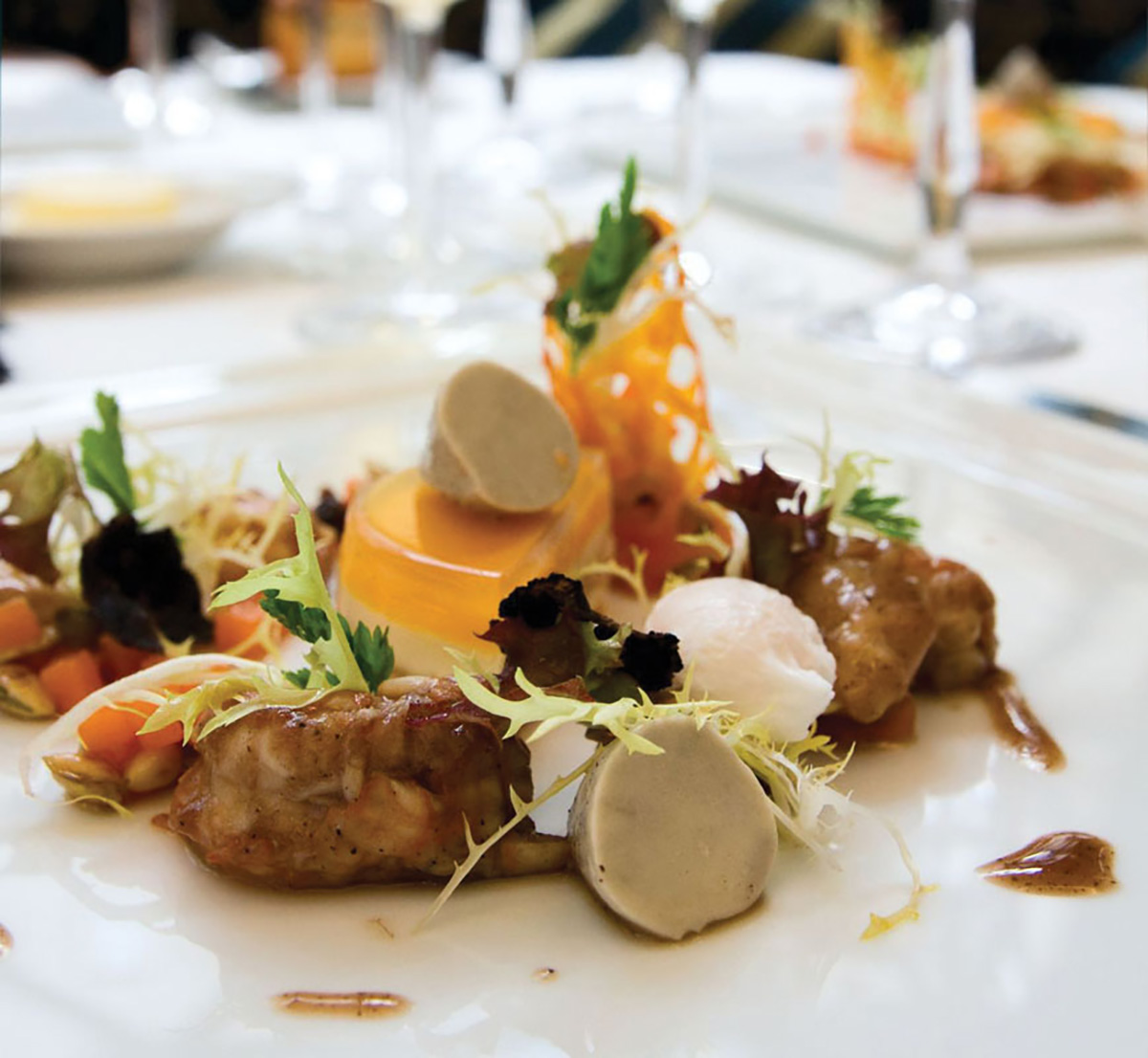 DINING DESTINY
Prolific International Interior Designer Marcel Wanders boasts over 1700+ projects for private clients and premium brands. Christofle silver graces the tables of emperors, princes, luxury trains and ocean liners. These powerhouses joined forces to create the poetic Jardin D'Eden Flatware Collection noted for the extensive engraving that covers each elegant piece. A recent extension of the line includes a serving ladle, salad fork & spoon, fish-serving buffet fork & knife, and a pierced server to create a comprehensive set that the snobbiest hostess or guest would be impressed with; Christofle.com. — Sandy Lindsey
ORGANIZED MATTERS
Renowned for designer closets and unique storage solutions throughout the home, California Closets can help make cleaning up and staying organized a breeze. Details like drawer dividers, glass-front cabinets, customizable lighting and accessory organizers are key to maintaining an exceptional, orderly space. When spaces are tailored to specific items, clean-up is that much easier. Drawer dividers are the perfect solution to gain control quickly, as they keep things systematic and in place. Glass-front cabinets or shelves, with customizable lighting, display treasured items and free up counter space. To maintain a neat and tidy home, keep things accessible; after all, if they're easy to get to, they'll be easy to put away. Specialized storage solutions, such as pull-out baskets and adjustable shelving, make it possible to access often-used items while keeping clutter hidden. Accessories can be organized with hooks and racks that display items (like ties or necklaces) and prevent them from getting lost or tangled. While organization is the ultimate goal, California Closets also focuses on providing products in a variety of finishes to complement any design aesthetic. The ultimate goal of any California Closets designer is to create functional solutions for every budget without sacrificing quality or design.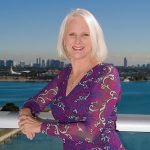 ABOUT THE AUTHOR
Robin Annon is the Design & Sales Manager at California Closets Miami. She has been with the company since 2008, and lives in Downtown. She loves Miami for its beautiful weather, vibrant energy and its increasing abundance of culture; 900 Park Centre Blvd., Miami Gardens; 305.623,8282; CaliforniaClosets.com/Miami.
KITCHENS GONE WILD
We would probably opt to buy a vacation condo if we had the money for one of these kitchens. Still they're a great source of inspiration.
Text by Kaya Baez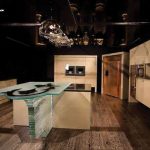 $1.6 Million
The Fiore Di Cristallo by Claudio Celiberti is centered by a $58,750 solid Murano crystal island surrounded by 27 crystal-fronted cabinets and a $42,000 Swarovski chandelier, copper walls and hand-crafted appliances.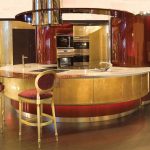 $465,000
Colesseo Oro. Yes, oro means gold. In this case 24 kt. golf leaf and Venetian ink-stained gold glass. Marazzi Design then adds crocodile-embossed leather and gloss metallic Sub-Zero and Wolf appliances combined with Swarovski crystal lighting.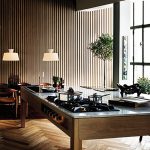 $380,000
Henrik Otto' Electrolux Grand Cuisine Professional Kitchen is a 5-star restaurant facility at home. It offers precise temperatures, exact cook times and a handy blast-chiller for immediately popping fresh-cooked meat in to set.