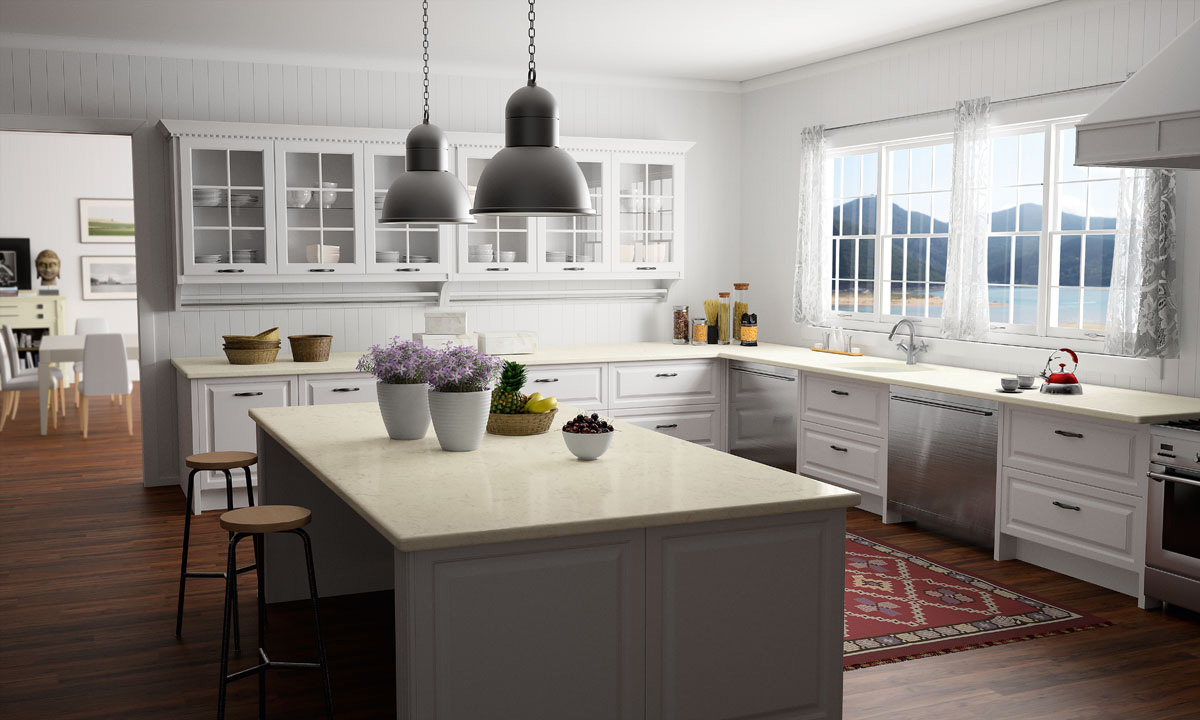 A dream kitchen tops the list of most home and condo owner's wishlists, whether building new or renovating. In addition to being the heart of the home and family, it's a serious status symbol and instantly raises the value of your real estate. It's also an opportunity to let imagination take flight in this appetite-inducing room that is used several times a day.
To start, quality materials are a must, especially when it comes to the surfaces used.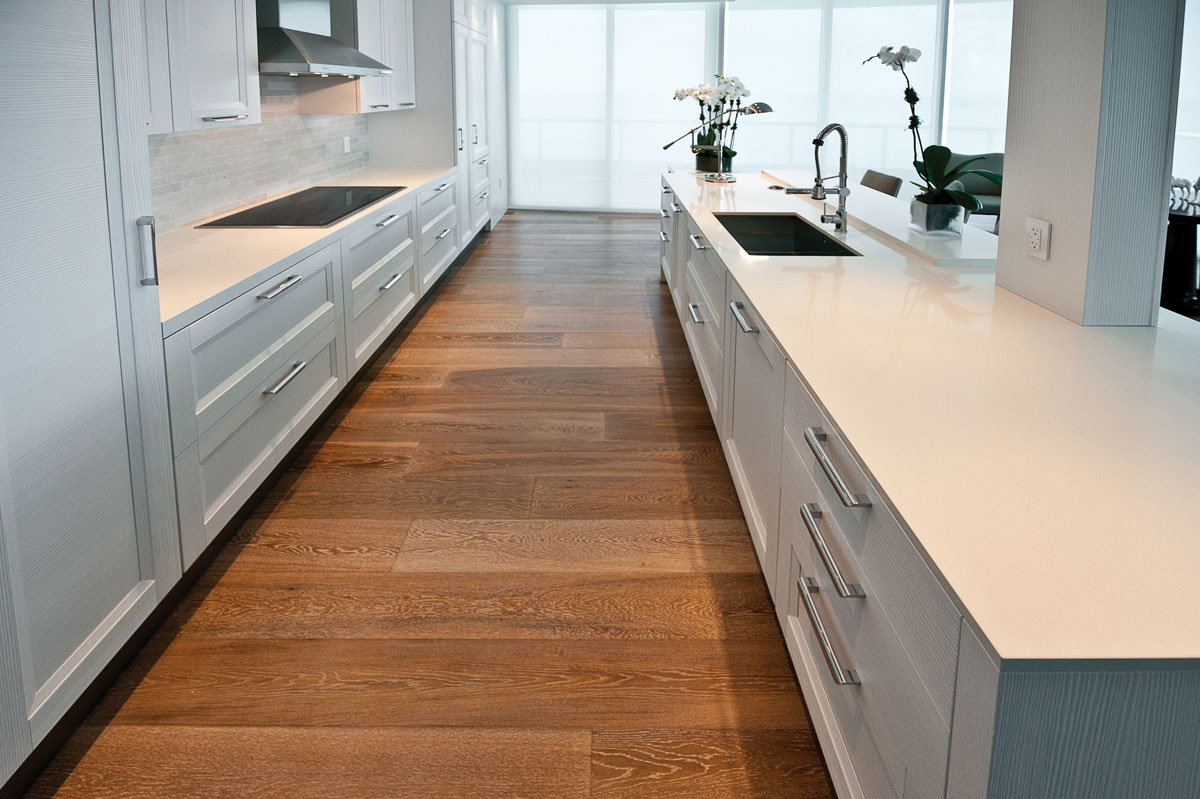 Countertops are both the workhorse of the kitchen and a chance to display your taste and style. "First, the surface must be functional," advises Pablo Lorenzo, owner of Fine Surfaces & More. "Then, the homeowner should choose the color and be 100% sure that's what they want. We recommend surfaces from COMPAC because they come in a wide variety of colors that are at once breathtaking and durable. It's an outstanding quality product which will not only adds a beautiful touch to the surrounding décor, but is also practical and functional for daily use." Last but not least, he adds, the consumer must understand that even with the best surfaces such as COMPAC Quartz, which is very resistant to stains and scratches, proper care is always required.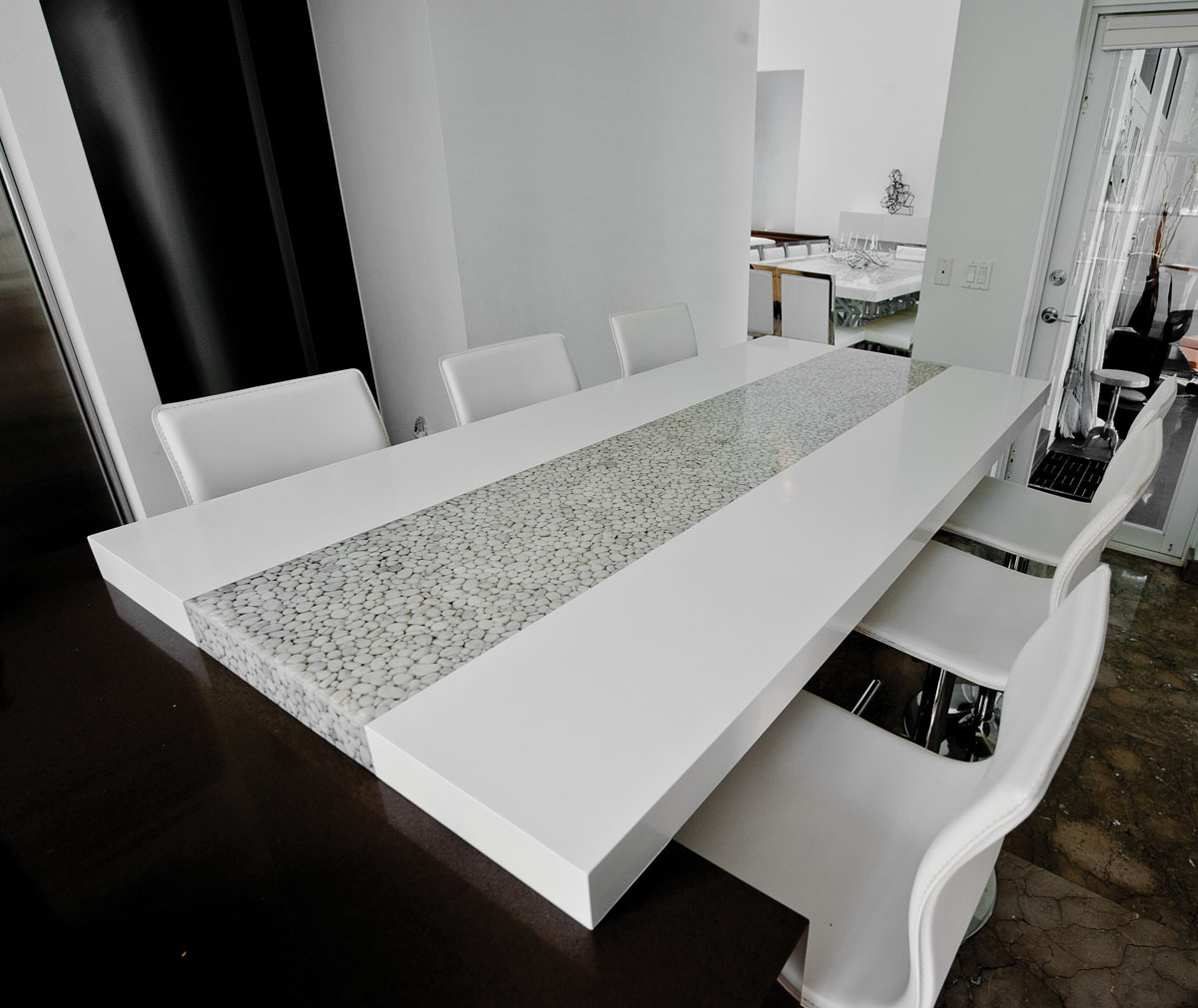 The aforementioned fabricator is known for innovative kitchens from Key Biscayne and Aventura to Miami Beach, Coral Gables and the surrounding environs. "We maintain a core philosophy of always choosing quality over quantity and offering excellent customer service," says Mr. Lorenzo. "We work hard to exceed client's expectations. Among his satisfied and recurring customers is Marcelo Fernandez, designer of The Continuum, a premier luxury development at the southern tip of Miami Beach. For this project, Fine Surfaces created an extraordinary kitchen using COMPAC Quartz "Vanilla" for a sleek, sophisticated look in keeping with the development's urbane image and the discerning tastes of its residents.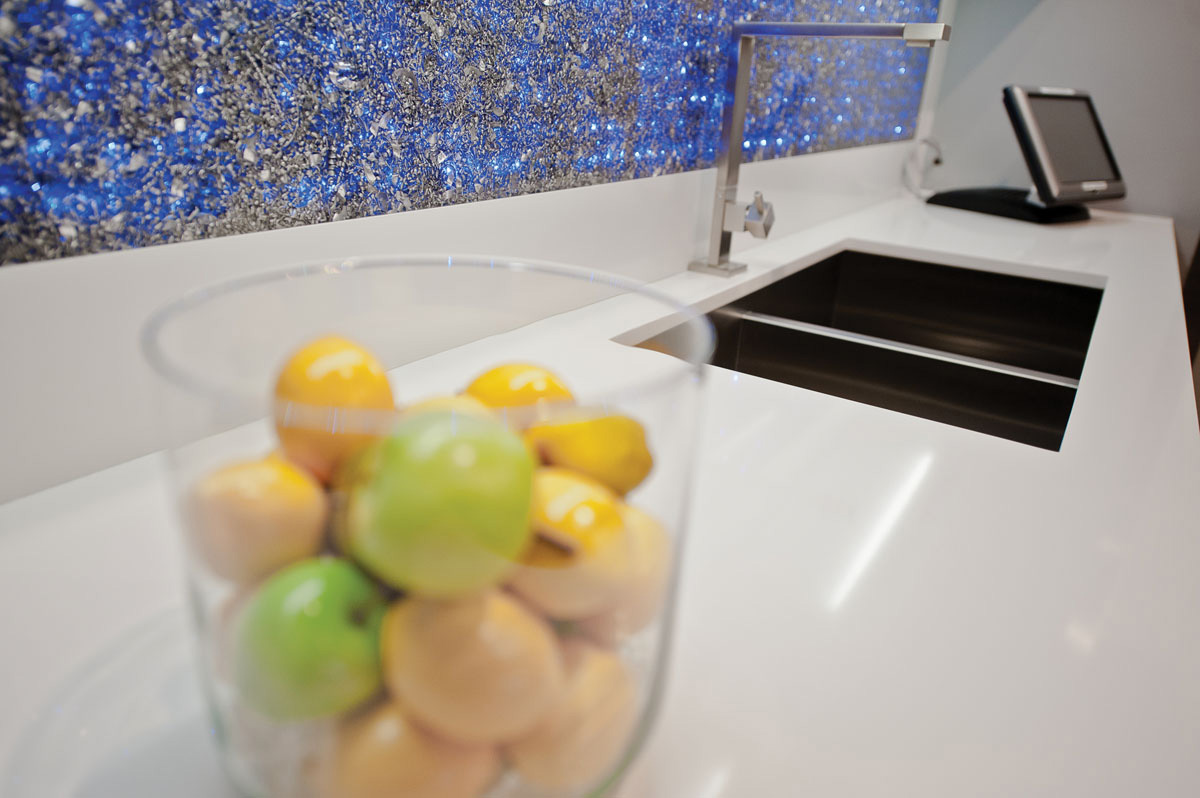 While "Vanilla" was the perfect choice for The Continuum kitchen project, Fine Surfaces & More offers the full variety of COMPAC colors, including such bold choices as Lila, Fuscia, Apple and Orange. That diverse selection is getting even larger with the announcement of their new Trend Technological Collection, which makes its debut this month. Early reports say that this technological quartz will feature innovative shapes and colors based on an analysis the company did of the socio-cultural trends that will affect us all in the near future. This data was then interpreted by craftsmen who have added "a bit of magic and alchemy" to produce colors and designs that are warm and friendly, always balanced, and highlighted by a modern simplicity and purity. The goal is to present a collection where color is not only a state of mind, but also a lifestyle.

As Lorenzo asserts, COMPAC surfaces are about more than just countertops, and also includes floors and walls in the kitchen and throughout homes and commercial spaces. As such, additional big-name clients include Las Vegas Hard Rock Hotel, The Samsung Building in Korea and The Alain Moukian Shops in France, among others.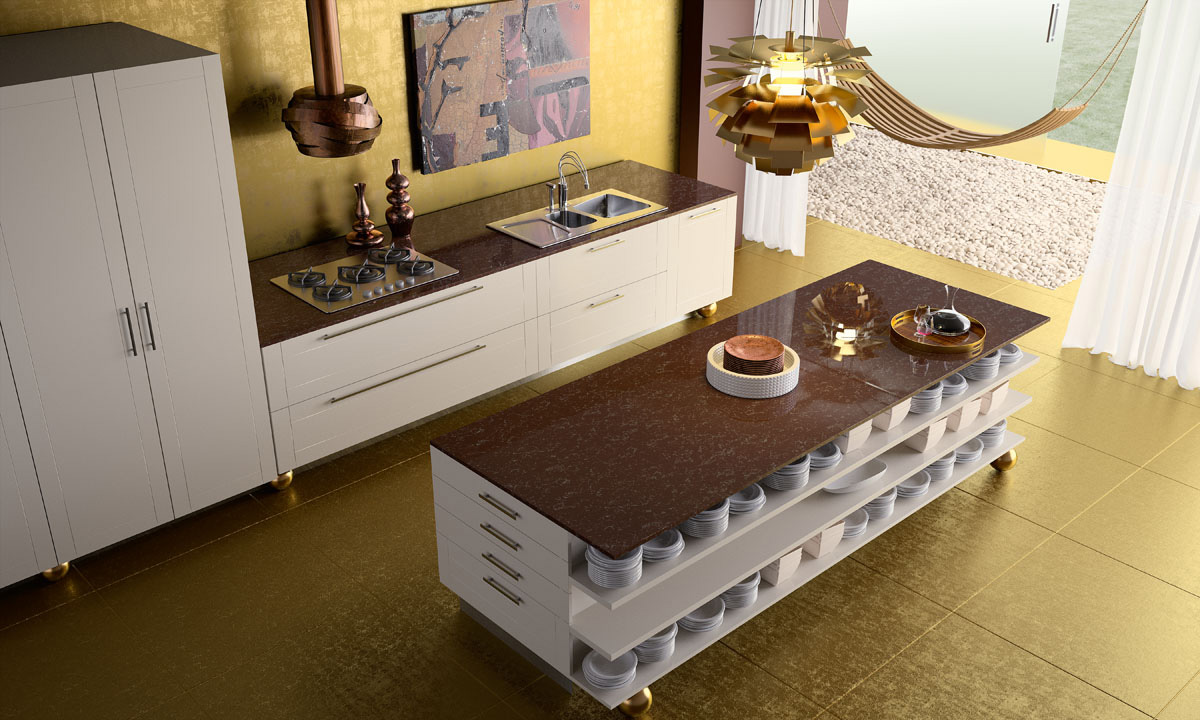 But when it comes to your residence, it's all about staying local. "Our client's proximity to us is crucial and has led in part to the excellent business relationship we have built over the years," concludes Lorenzo. "After all, once all is said and done, and you've made those momentous kitchen design decisions, you'll want everything done as soon as possible."

To start taking building the kitchen of your dreams, contact Fine Surfaces & More; 8850 NW 15th St., Doral; 305.691.5752; FineSurfacesAndMore.com.