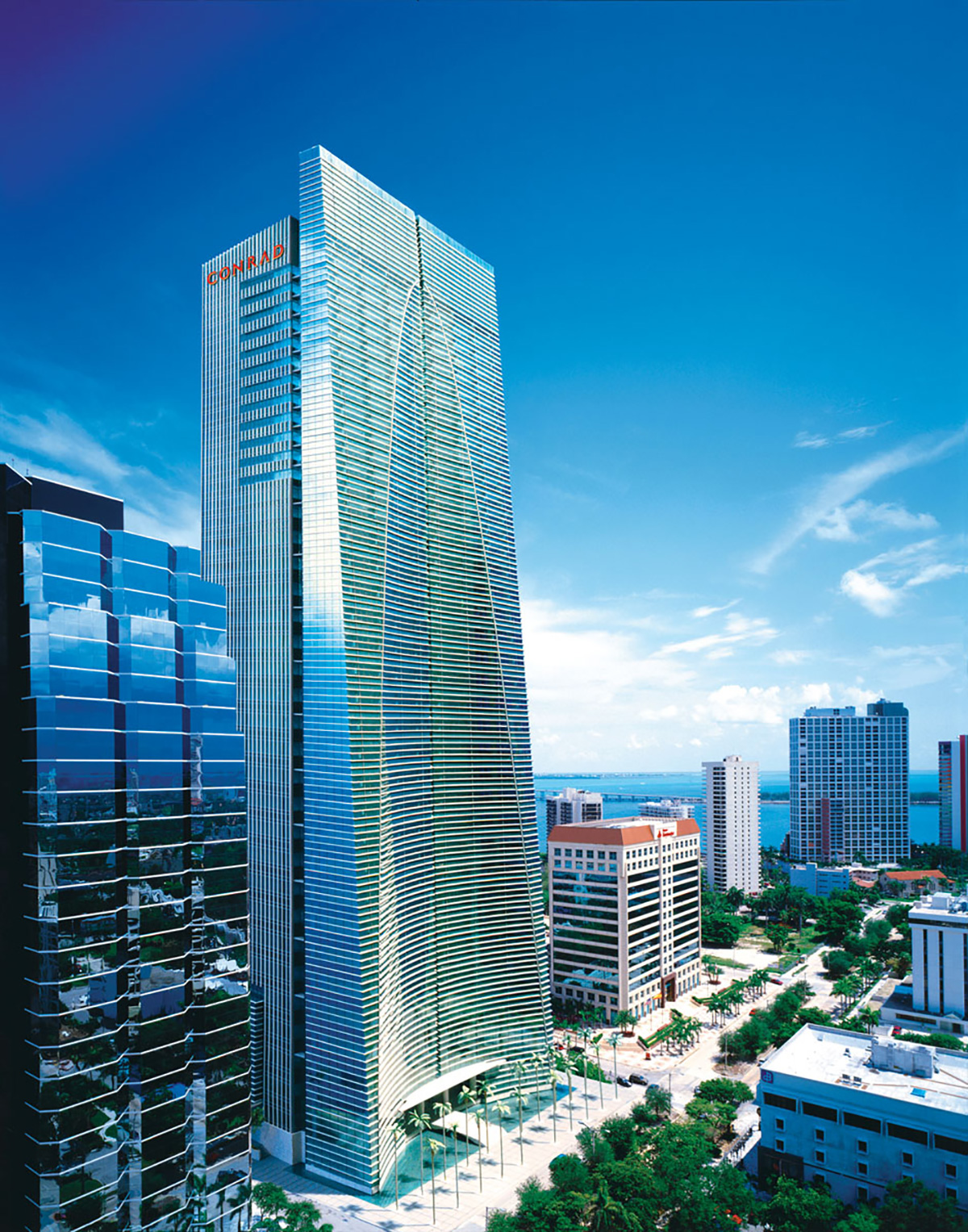 Conrad Miami
1395 Brickell Ave.
Miami, FL,33131
305.503.6500
Conradmiami.com
Why we picked it: Sophisticated ambience and amenities combine with a caring and friendly staff to make this an elite oasis in the Brickell financial district for not only discerning guests but for meetings and events.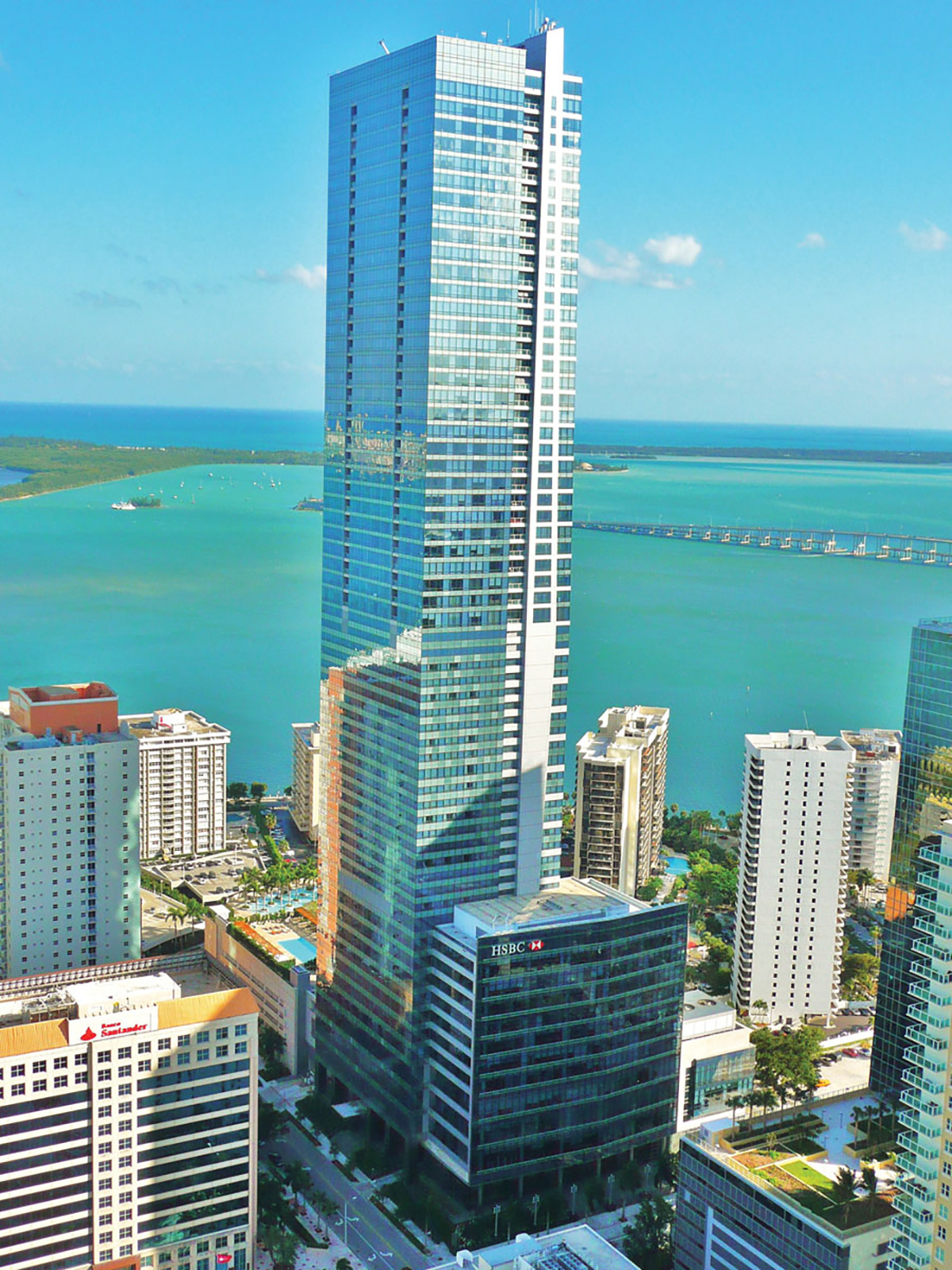 Four Seasons Brickell
1435 Brickell Ave.
Miami, FL 33131
305.358.3535
FourSeasons.com
Why we picked it: This hotel represents the best of what the name "Four Seasons" conjures. Convenient for doing international business during the day, if that's what you're in town for, and exploring vibrant Miami at night.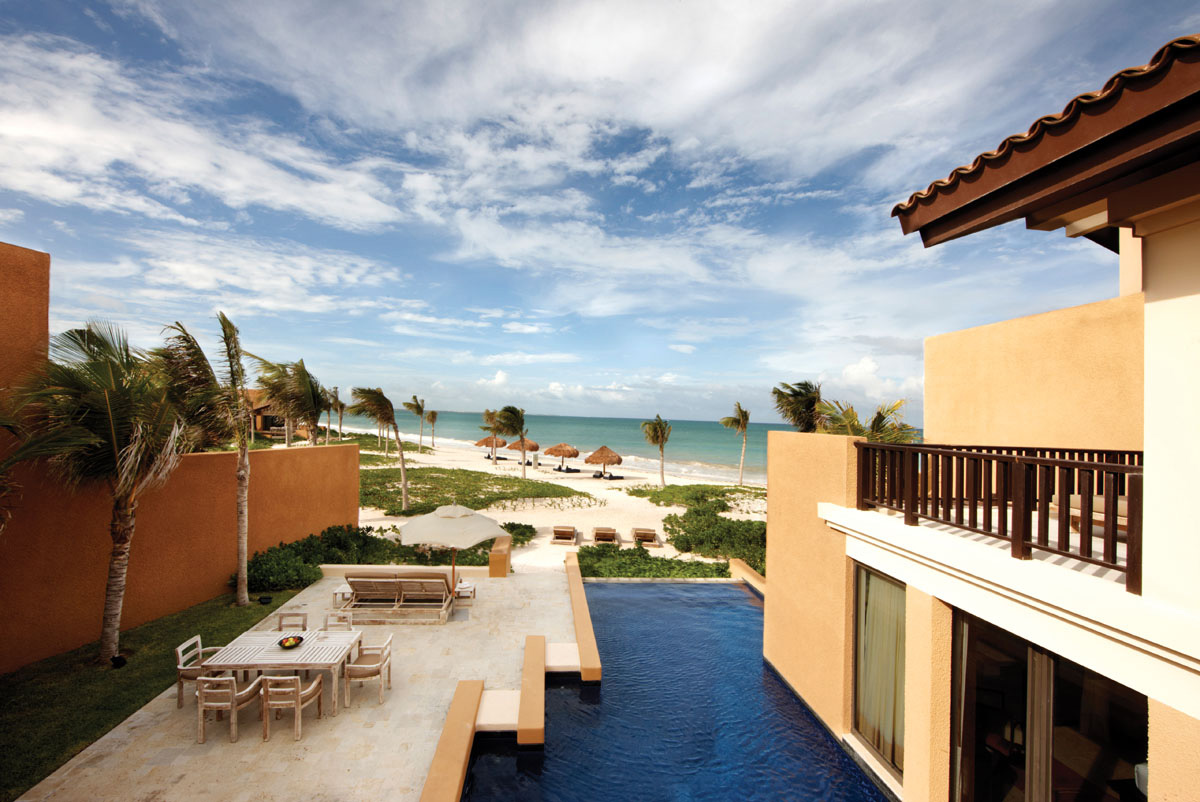 Mayakoba
D1 Realty
200 Crandon Blvd., Ste. 110
Key Biscayne, FL 33149
305.365.1272
Mayakoba.com
Why we picked it: A unique, seamless blending of eco-diversity and sumptuous lifestyle just 20 minutes outside the Cancun airport. Visited by the world's top artists, actors and very high-level VIPs.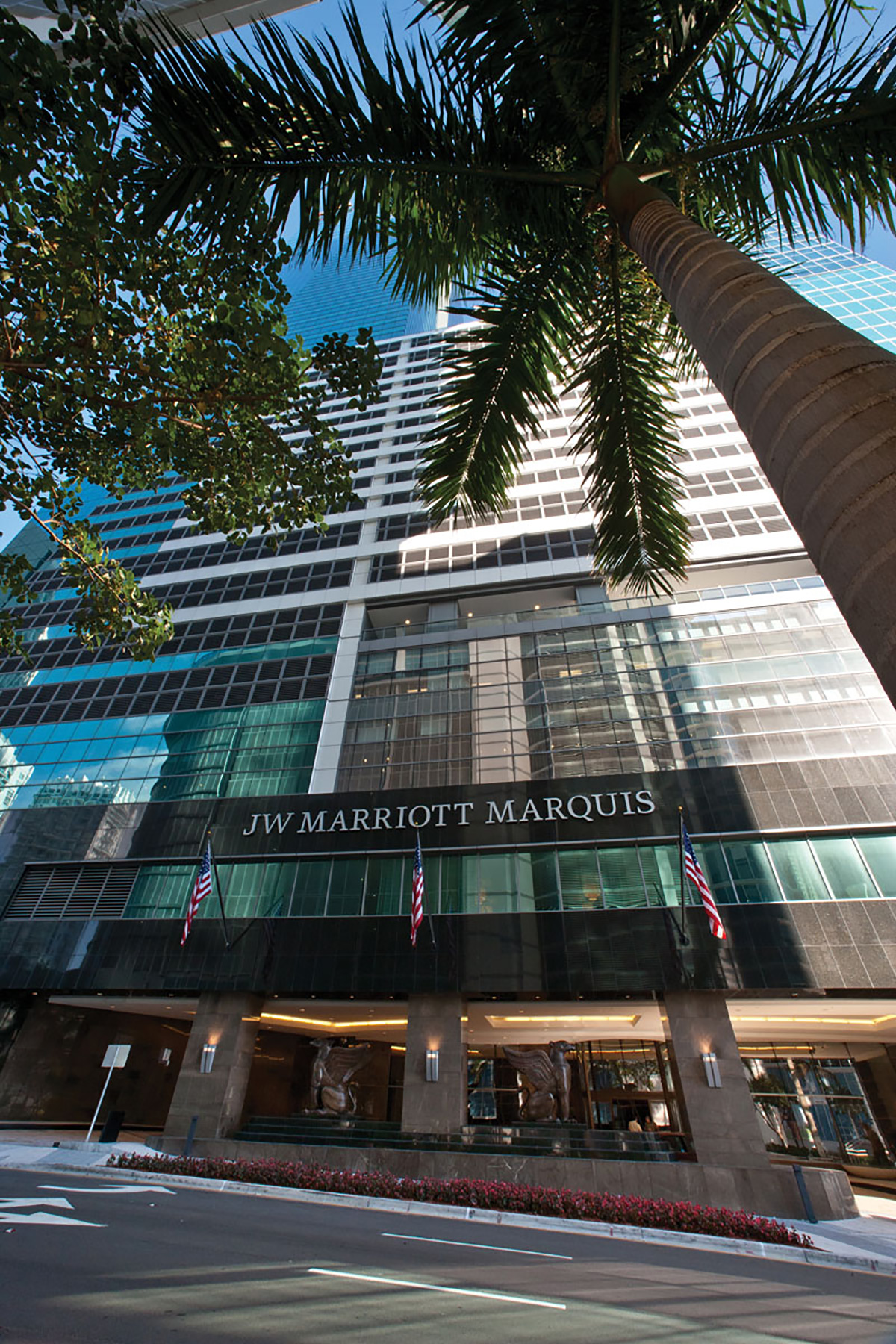 JW Marriott Marquis Miami
255 Biscayne Blvd. Way
Miami, FL 33131
305.421.8777
Marriott.com
Why we picked it: If we had to choose two words for this place, they'd be: "Indulge Yourself." Case in point: The James McLean Golf School with instructional golf simulators, putting greens and Pro Shop as well as a host of other amenities.
The Biltmore Hotel
1200 Anastasia Ave.
Coral Gables, FL 33134
305.445.8066
BiltmoreHotel.com
Why we picked it: You can feel the history the moment you motor up the drive of this 130-suite, 150-tropical acre venerable hotel. Featuring an 18-hole Donald Ross Golf Course and the country's largest hotel pool.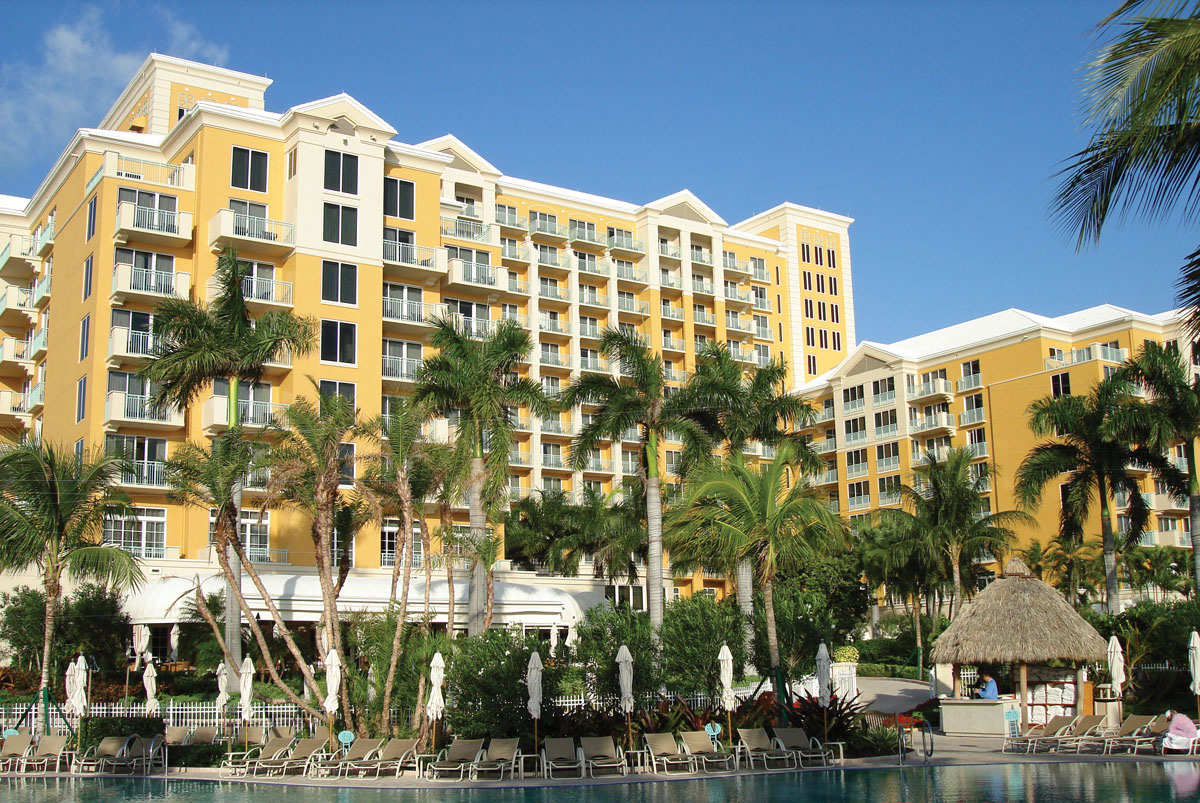 Ritz-Carlton Key Biscayne
455 Grand Bay Dr.
Key Biscayne, FL 33149
305.365.4500
Ritzcarlton.com/keybiscayne
Why we picked it: It's as close as you can get to living the Key Biscayne lifestyle without actually buying a property on the island. Enjoy the 20,000-sq.-ft. Mobil 4-star Spa & Salon.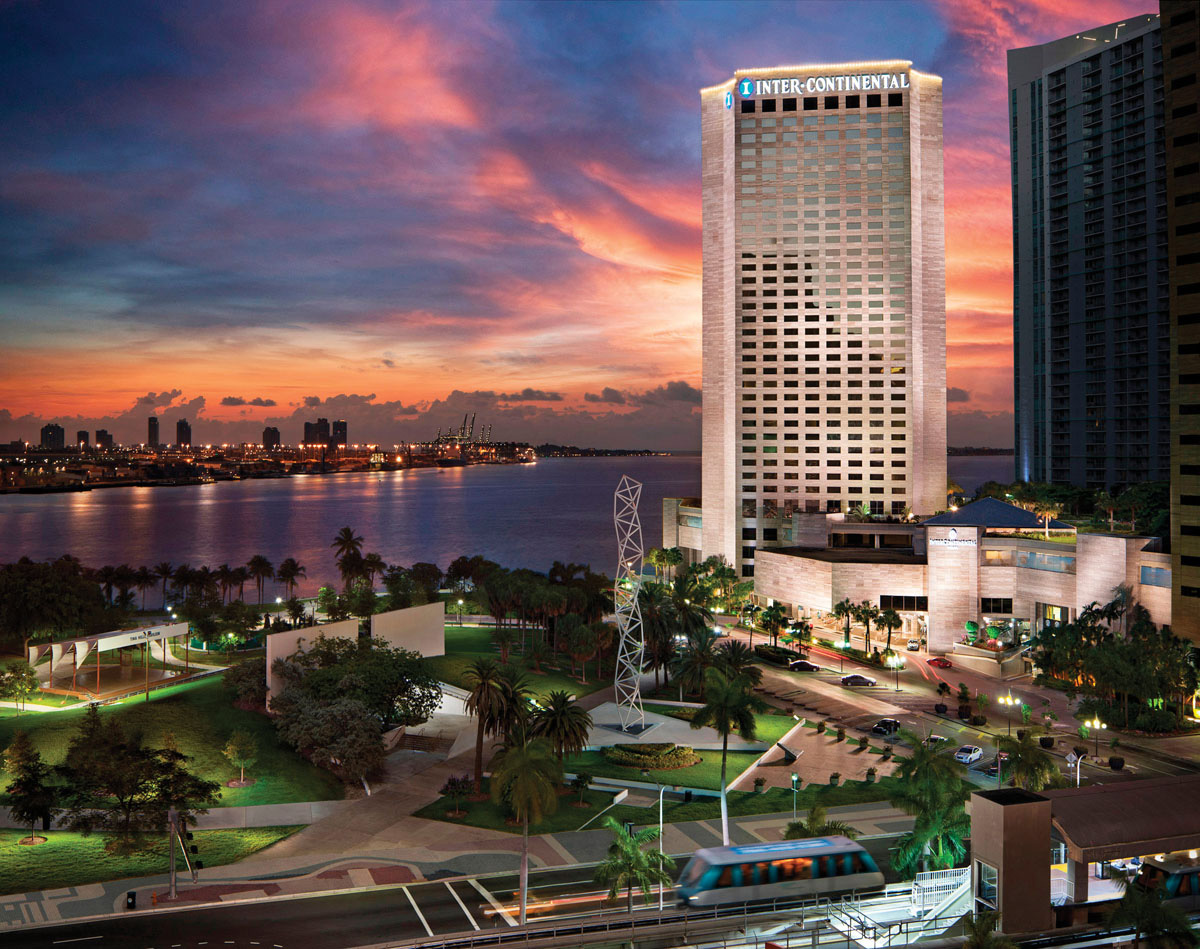 InterContinental Miami
100 Chopin Plaza
Miami, FL 33131
305.577.1000
ICMiamiHotel.com
Why we picked it: The InterContinental Miami recently underwent a $30 million renovation that includes suites decorated by Venus Williams, Richard Sandoval's steakhouse, and a 19-story digital canvas to light up the nights.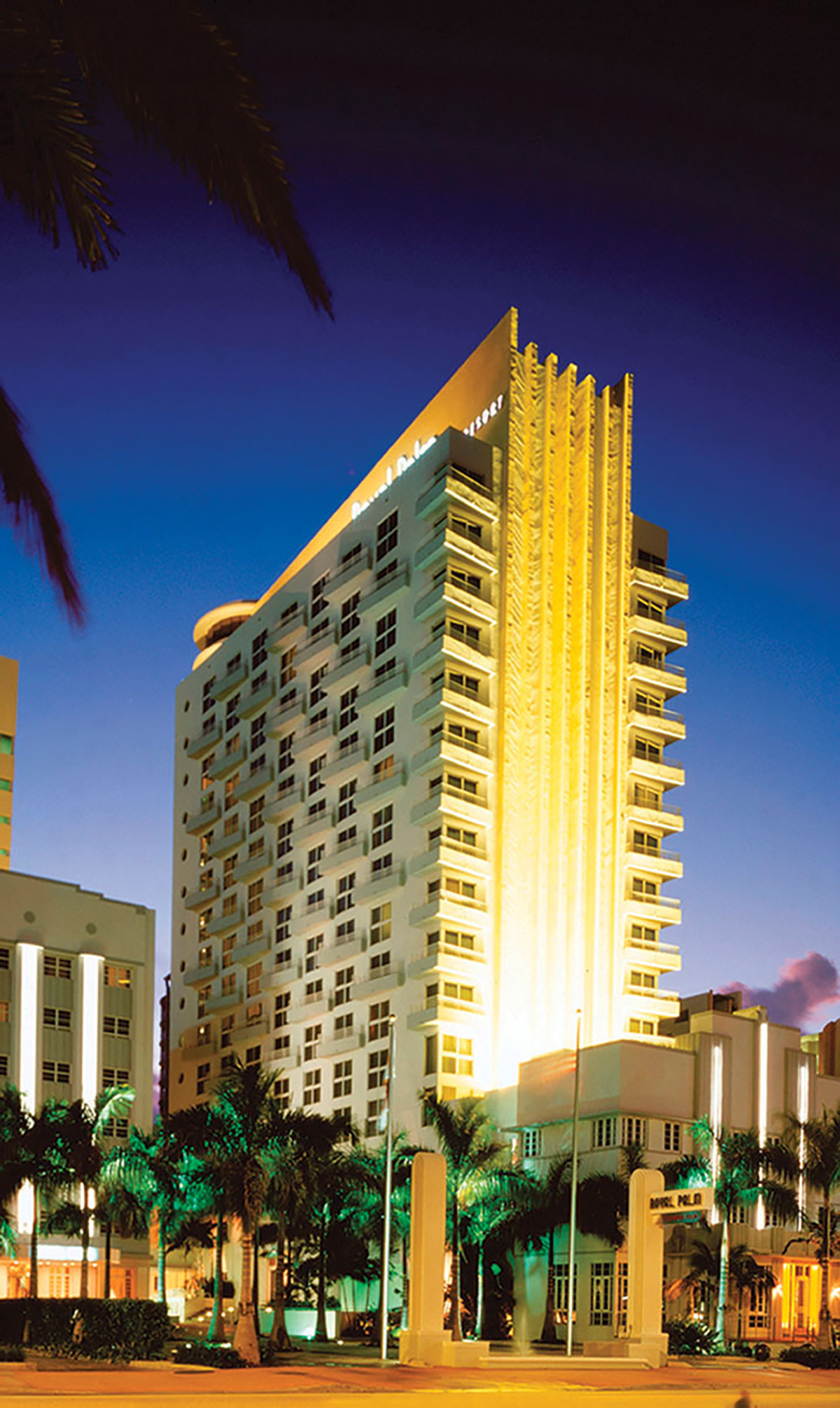 James Royal Palm Hotel
1545 Collins Ave.
Miami Beach, FL 33139
305.604.5700
JamesHotels.com
Why we picked it: A chic base from which to explore vibrant South Beach, with its funky to fine dining, world-class shopping and round-the-clock entertainment. Or you could always just check-in and enjoy the beach.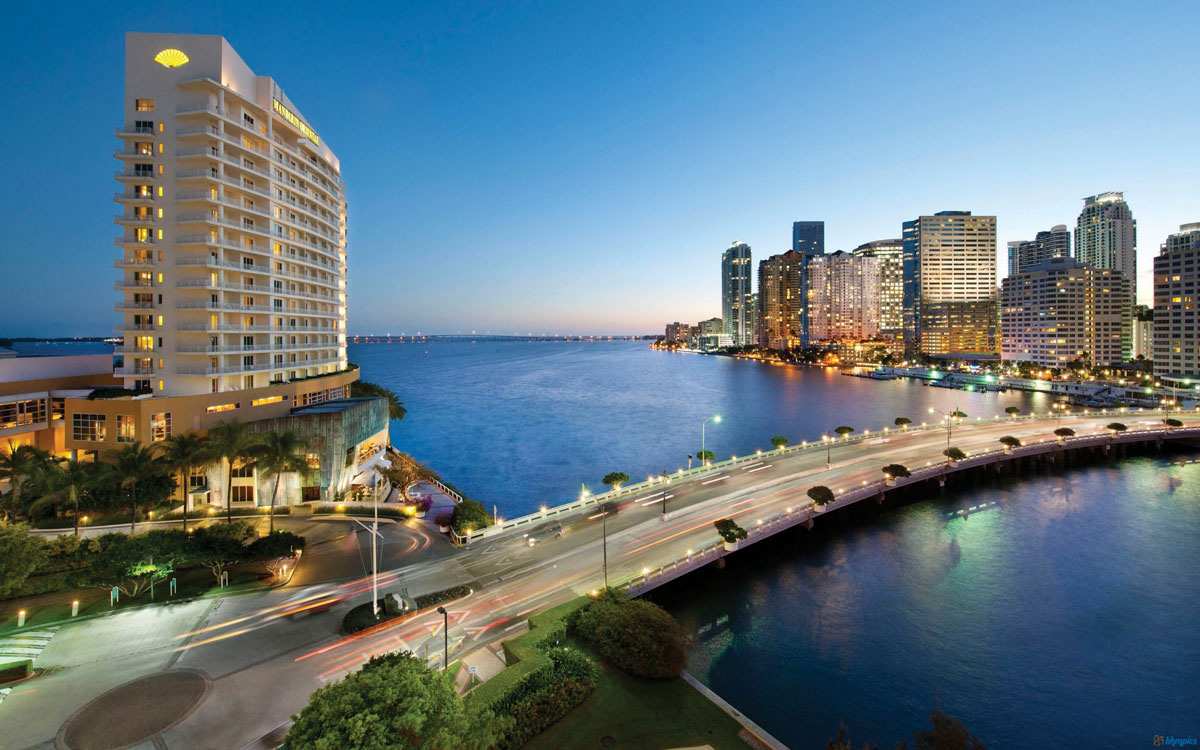 Mandarin Oriental
500 Brickell Key Dr.
Miami, FL 33131
866.888.6780
Mandarinoriental.com/miami
Why we picked it: Asian serenity overlooking the stunning Bay provides a dramatic counterpoint to our pulsating city, offering the best of both worlds to international visitors and urbane staycationers alike.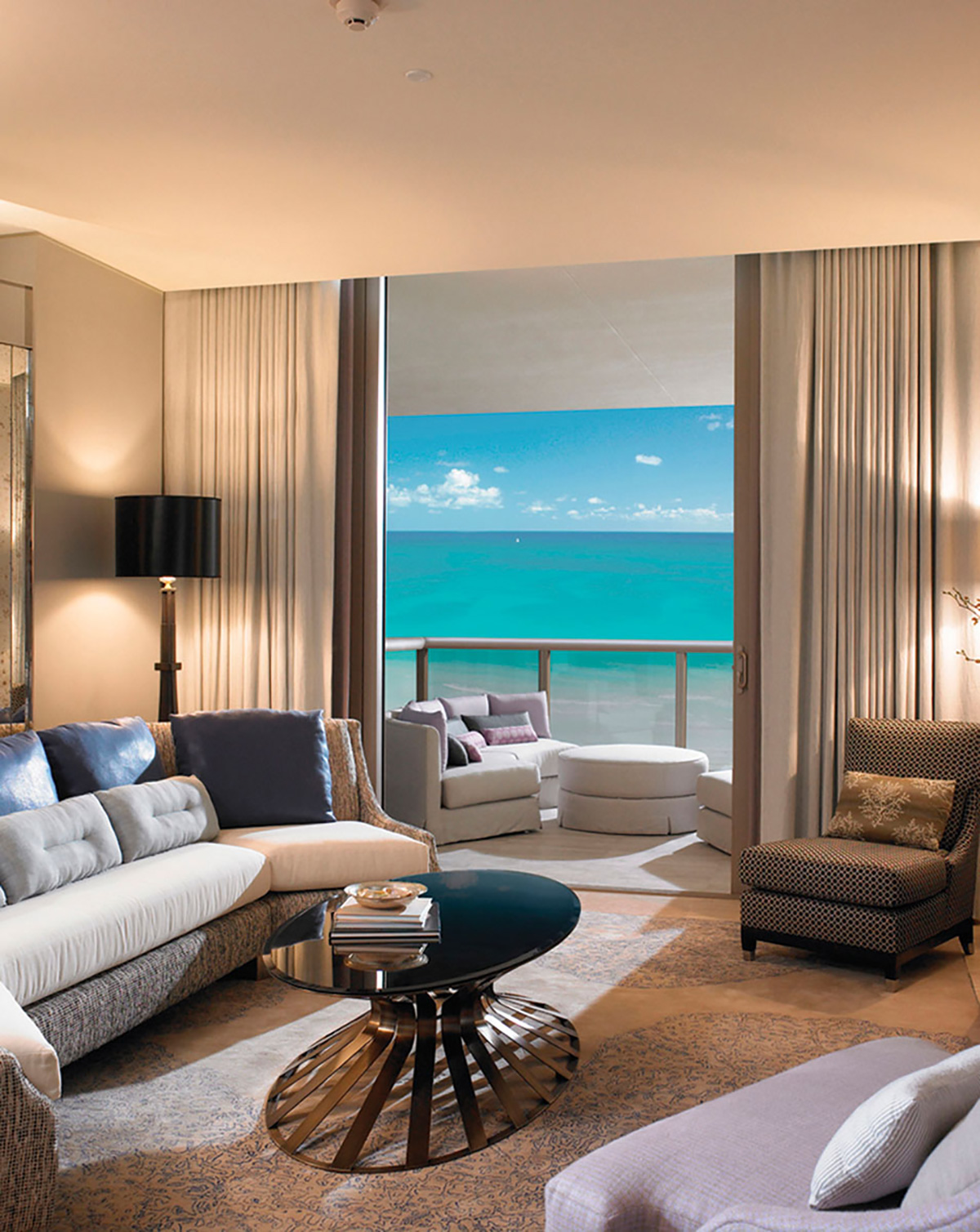 St. Regis Bal Harbour
9703 Collins Ave.
Miami Beach, FL 33154
305.993.3300
StRegisBalHarbour.com
Why we picked it: In keeping with the St. Regis Beaux Arts masterpiece on Fifth Avenue in New York, the Bal Harbour experience is all about sublime good taste and totally unparalleled service.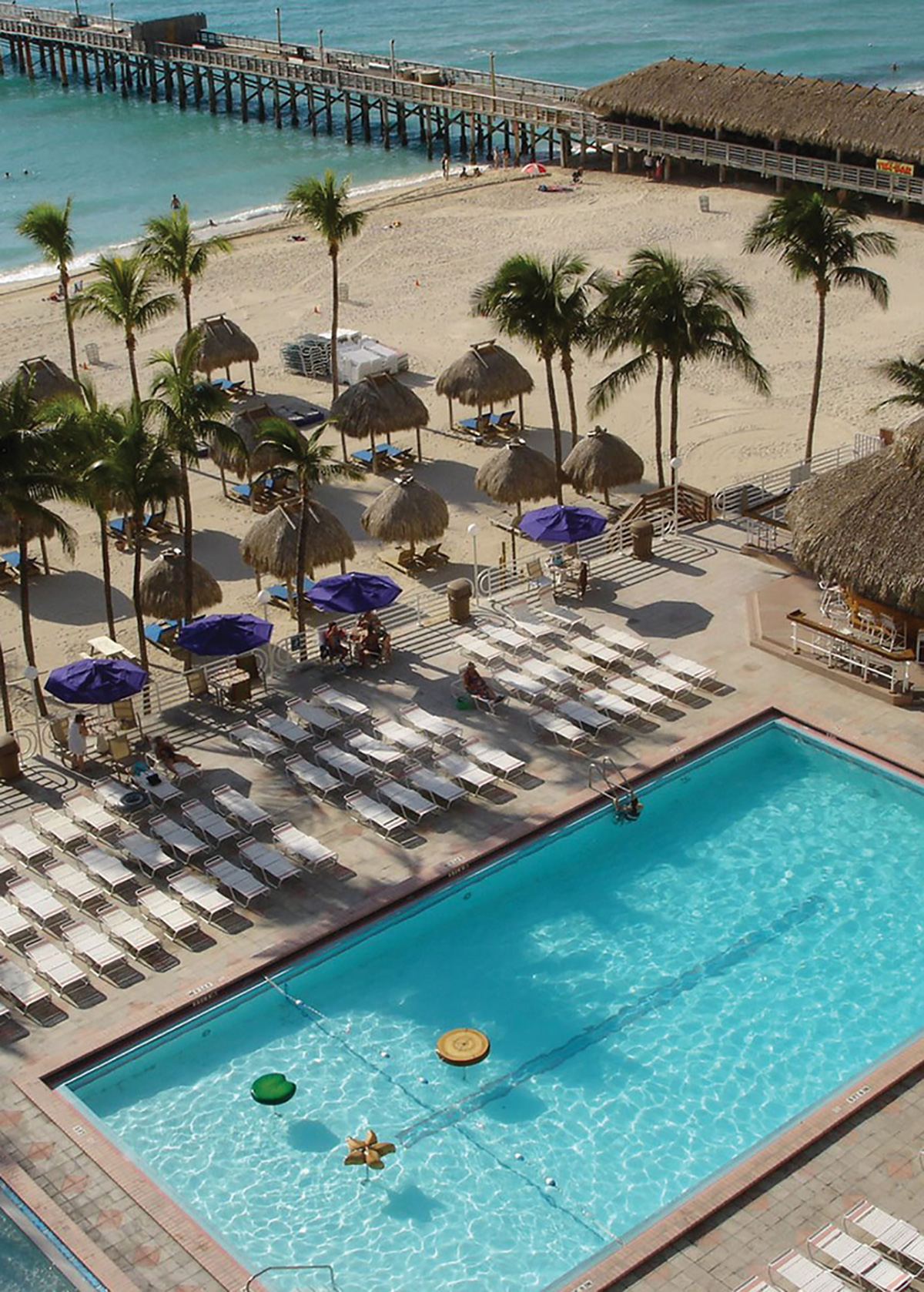 Newport Beachside Resort
16701 Collins Ave.
Miami Beach, FL 33160
305.949.1300
NewportBeachsideResort.com
Why we picked it: Luxury combines with value at this fine establishment that offers world-class service in a stunning setting in Sunny Isles Beach with easy access to adventure, shopping and complete relaxation.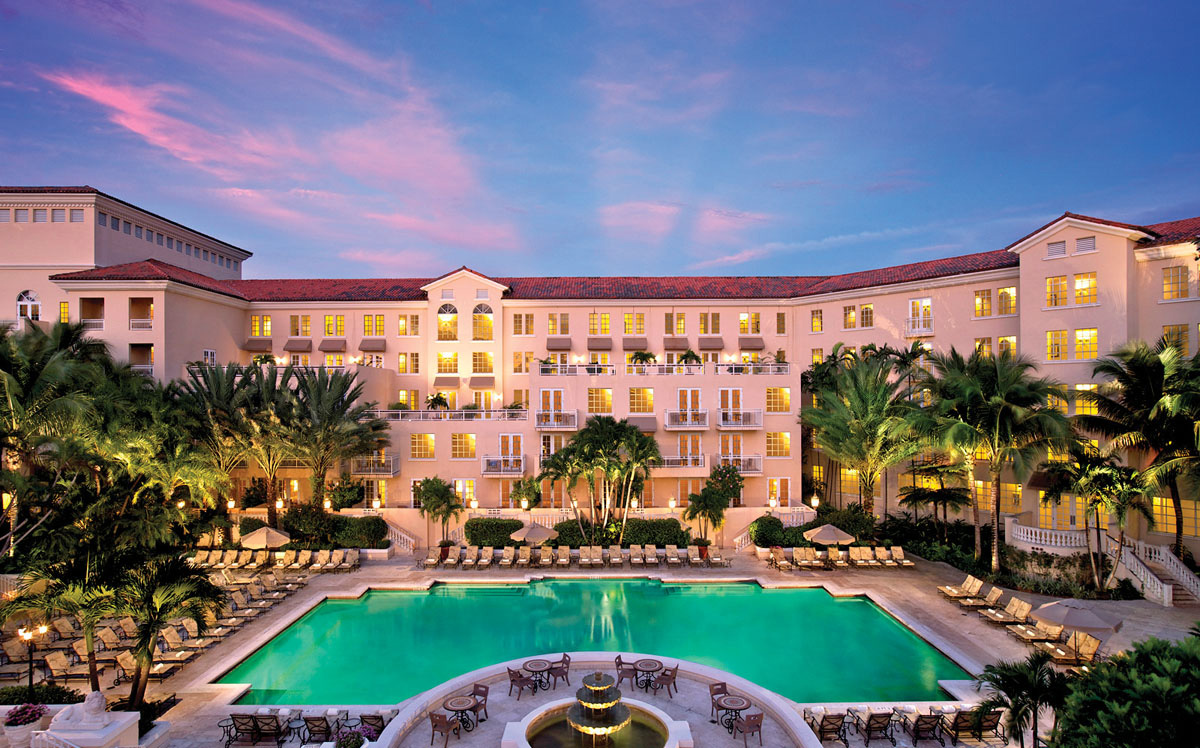 Turnberry Isle Hotel
19999 W. Country Club Dr.
Aventura, FL 33180
855.201.8027
TurnberryIsleMiami.com
Why we picked it: A 300-acre Mediterranean paradise nestled in upscale Aventura with something for every family member from the pair of Raymond Floyd-redesigned 18-hole champion golf courses to fun kids' camps.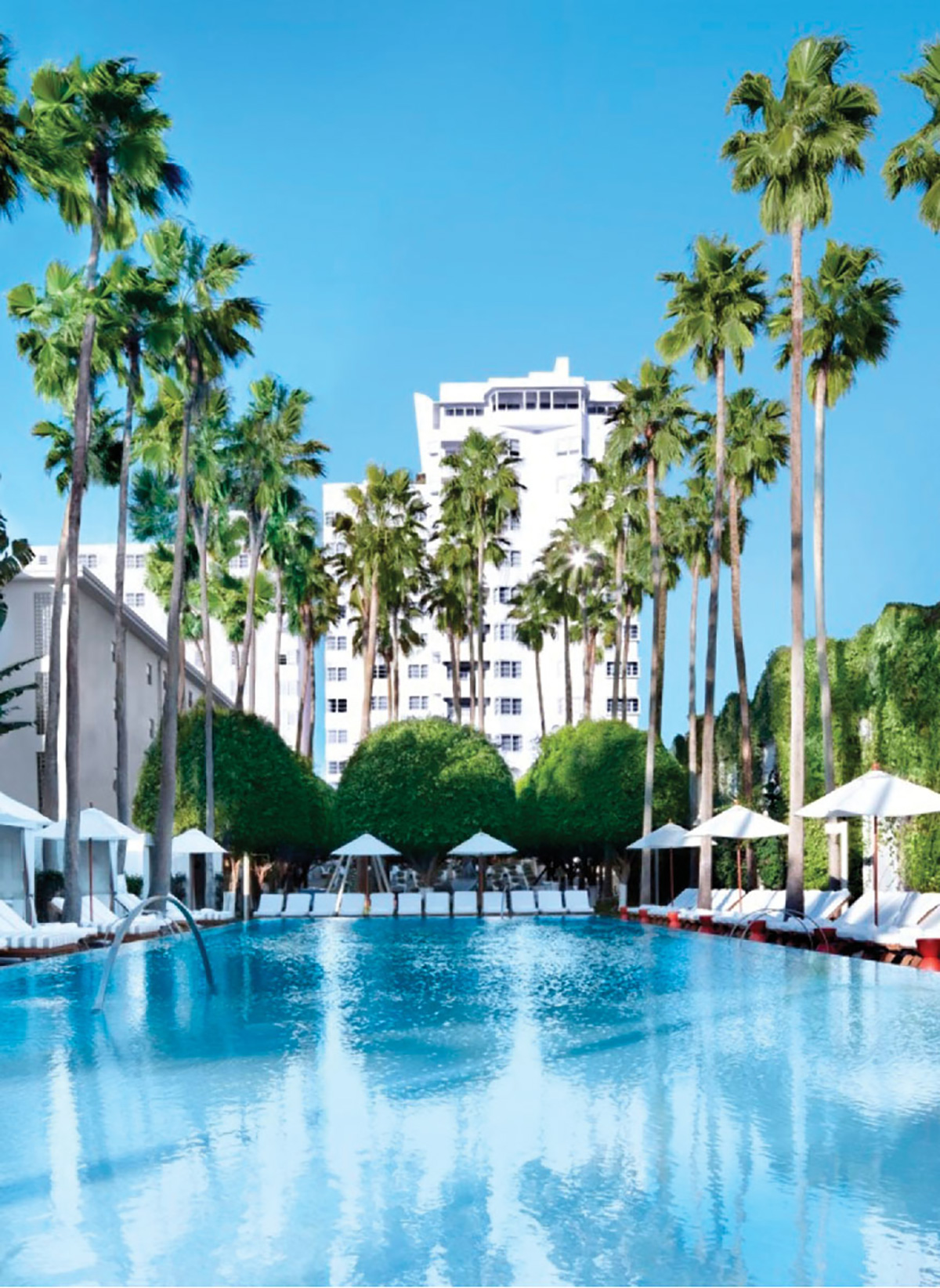 Delano South Beach
1685 Collins Ave.
Miami Beach, FL 33139
305.672.2000
Delano-Hotel.com
Why we picked it: This urban oceanfront resort hotel is in the midst of all the action while at the same time being a fully self-contained destination with unique features such an indoor/outdoor lobby.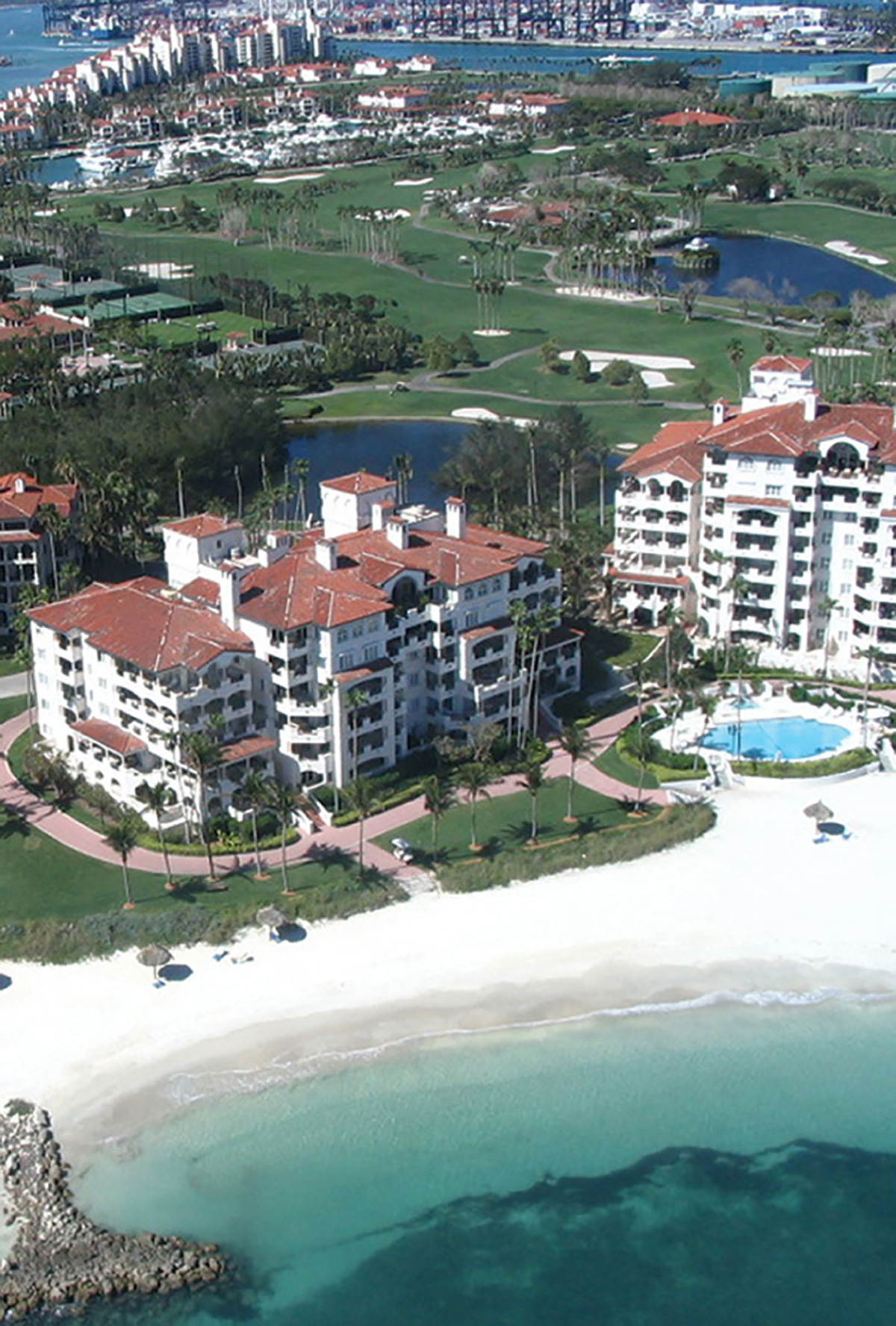 Fisher Island Hotel & Resort
1 Fisher Island Dr.
Fisher Island, FL 33109
800.537.3708
FisherIslandClub.com
Why we picked it: Relax on the former winter estate island of William K. Vanderbilt in exclusive villas, cottages and suites that exceed expectations. This place is redefining the concept of the luxurious private small hotel.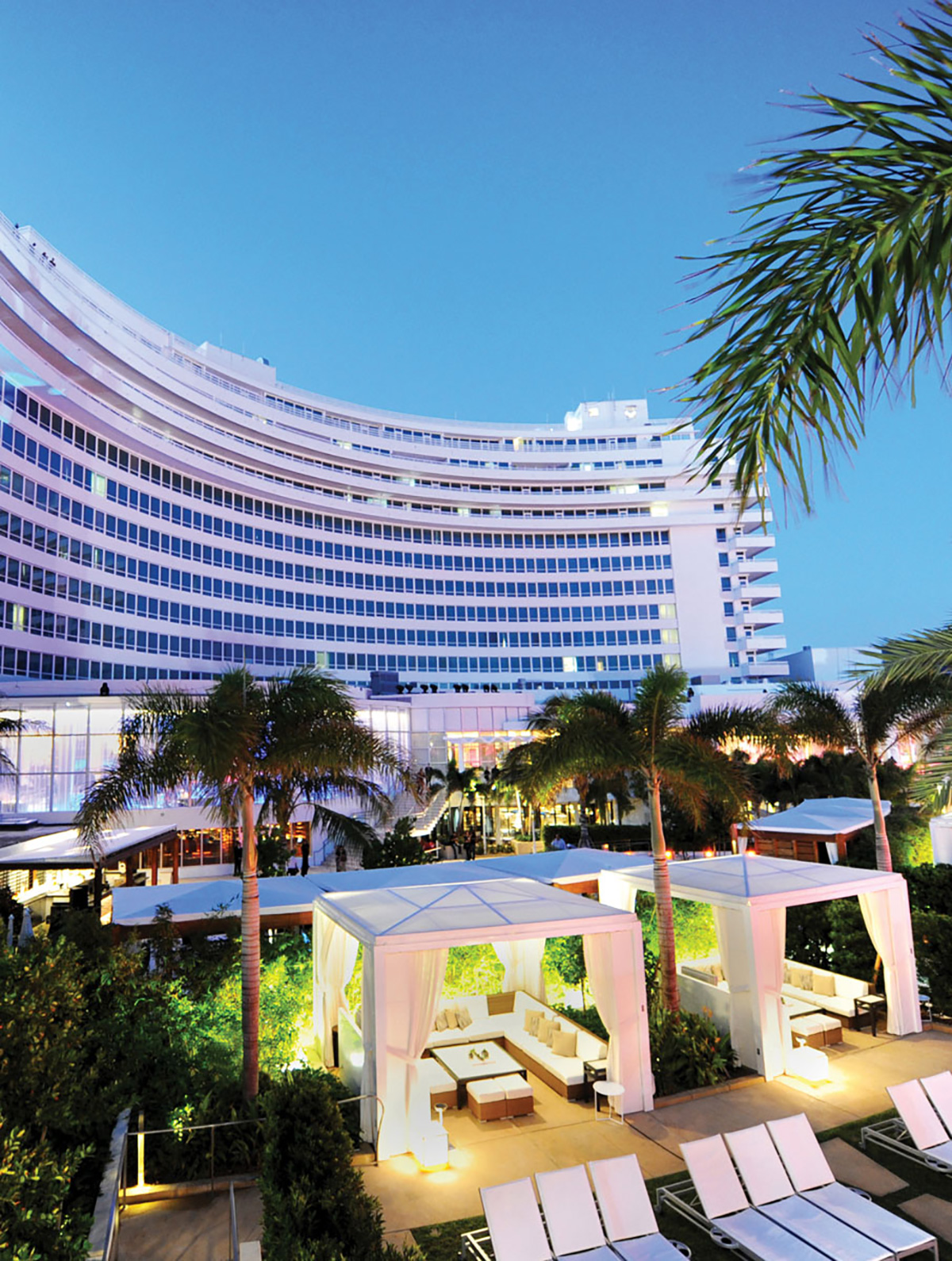 Fontainebleau Miami Beach
4441 Collins Ave.
Miami Beach, FL 33140
305.535.3283
Fontainebleau.com
Why we picked it: Both an A-List celebrity hangout and a place for happy families, this vintage architectural wonder which underwent an astounding $1 billion renovation is a place everyone should stay at least once.