For Her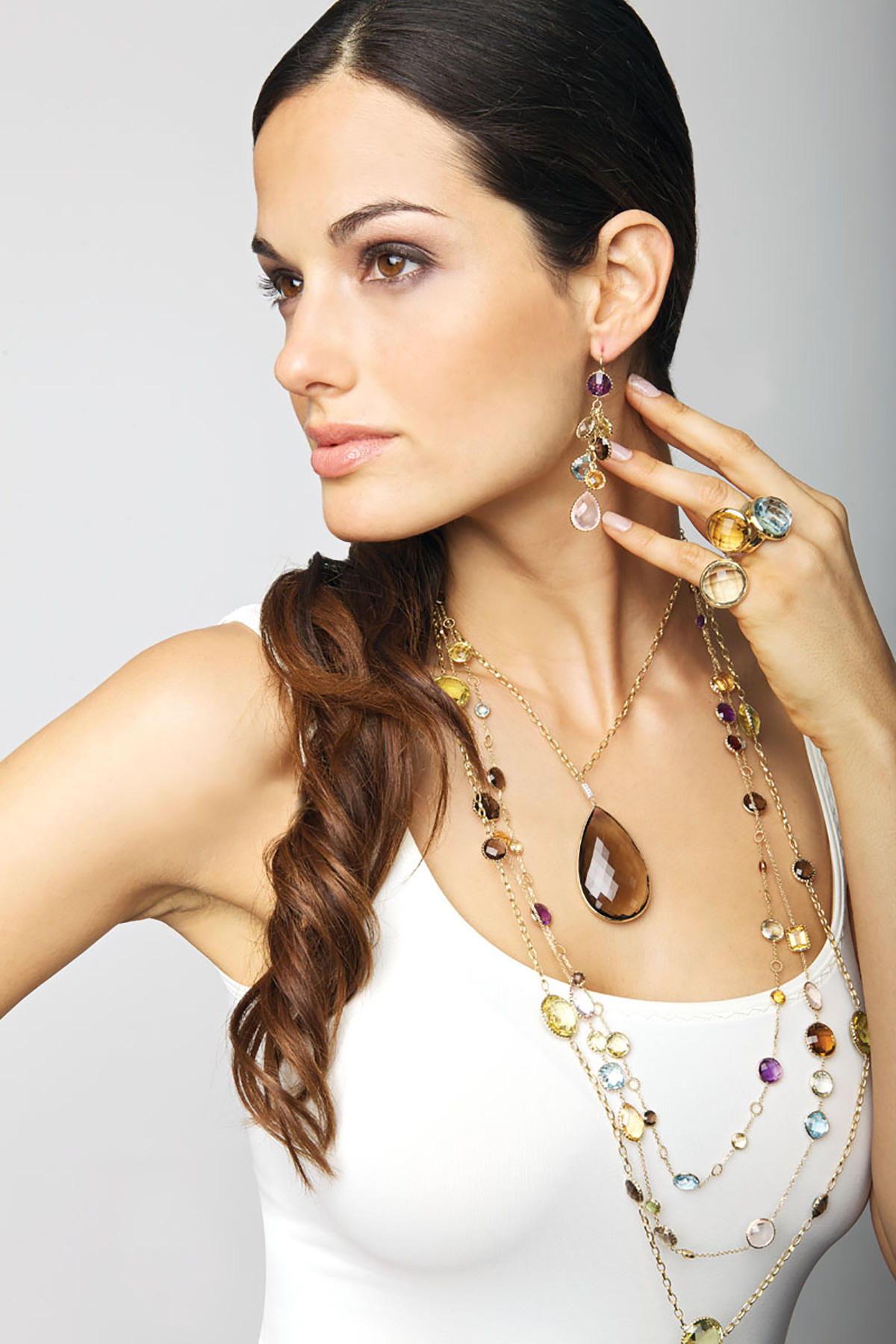 Fabulous Treasures
Express your love and show the woman in your life just how much she means to you by presenting a beautiful, lasting piece of fine jewelry from Diamonds On The Key. Owner and Key Biscayne resident, Christina Termine, suggests a gift of fun drop earrings or long seductive necklaces from her popular "Gypsy Collection", comprised of 14 karat gold and genuine gemstones. Prices start from $225 and pieces are available in a wide assortment of candy colors such as purple amethyst, blue topaz or lemon quartz; by appointment only; 1.305.851.1460; DiamondsOnTheKey.com.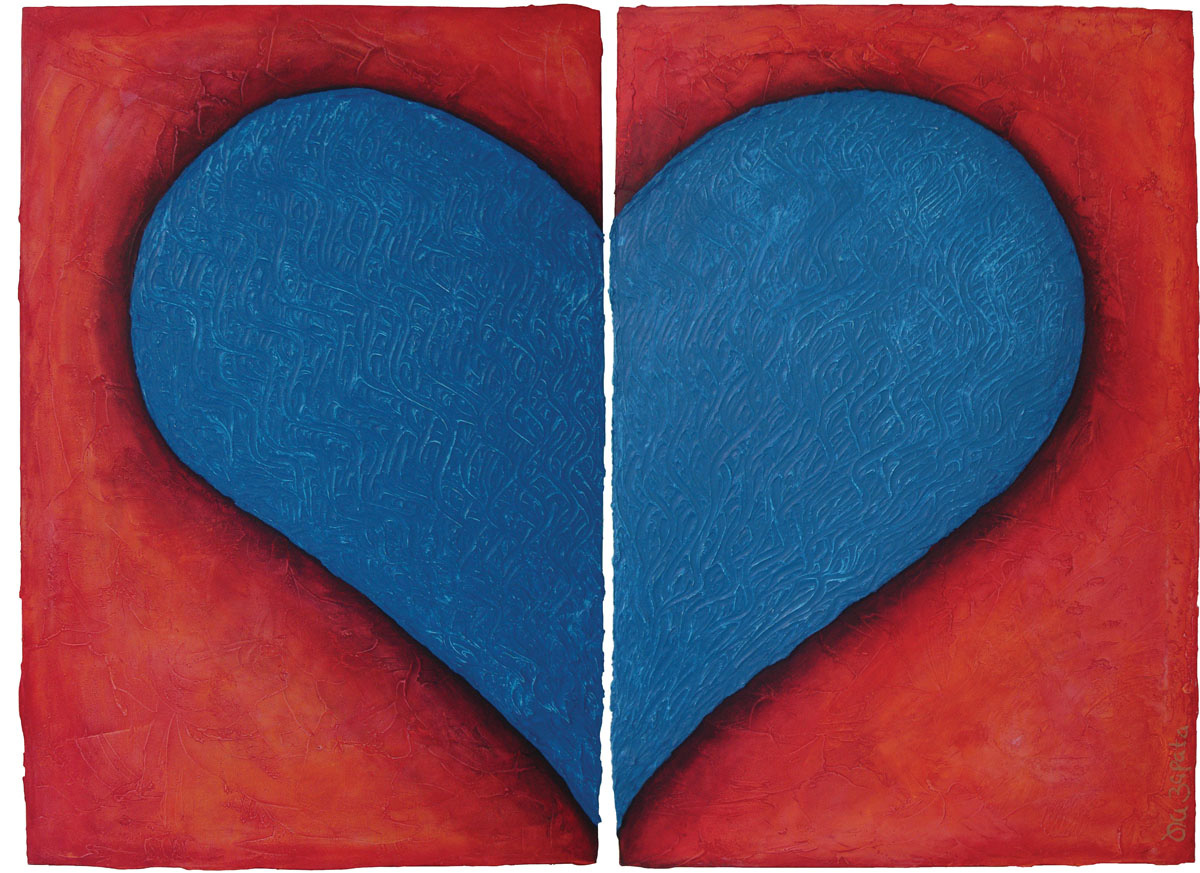 Heartfelt Art
Have a hard time expressing yourself when it comes to the one you love? Why not let an expert do it? Artist Isa Zapata's whimsical and romantic work can be seen in public buildings and museums throughout the city. This piece from the "All U Need is Love" series, entitled One Love Two Hearts, is an original mixed-media painting on gallery-wrapped canvas. It's ready to hang and comes with a Certificate of Authenticity; $1,700; IsaZapata.com.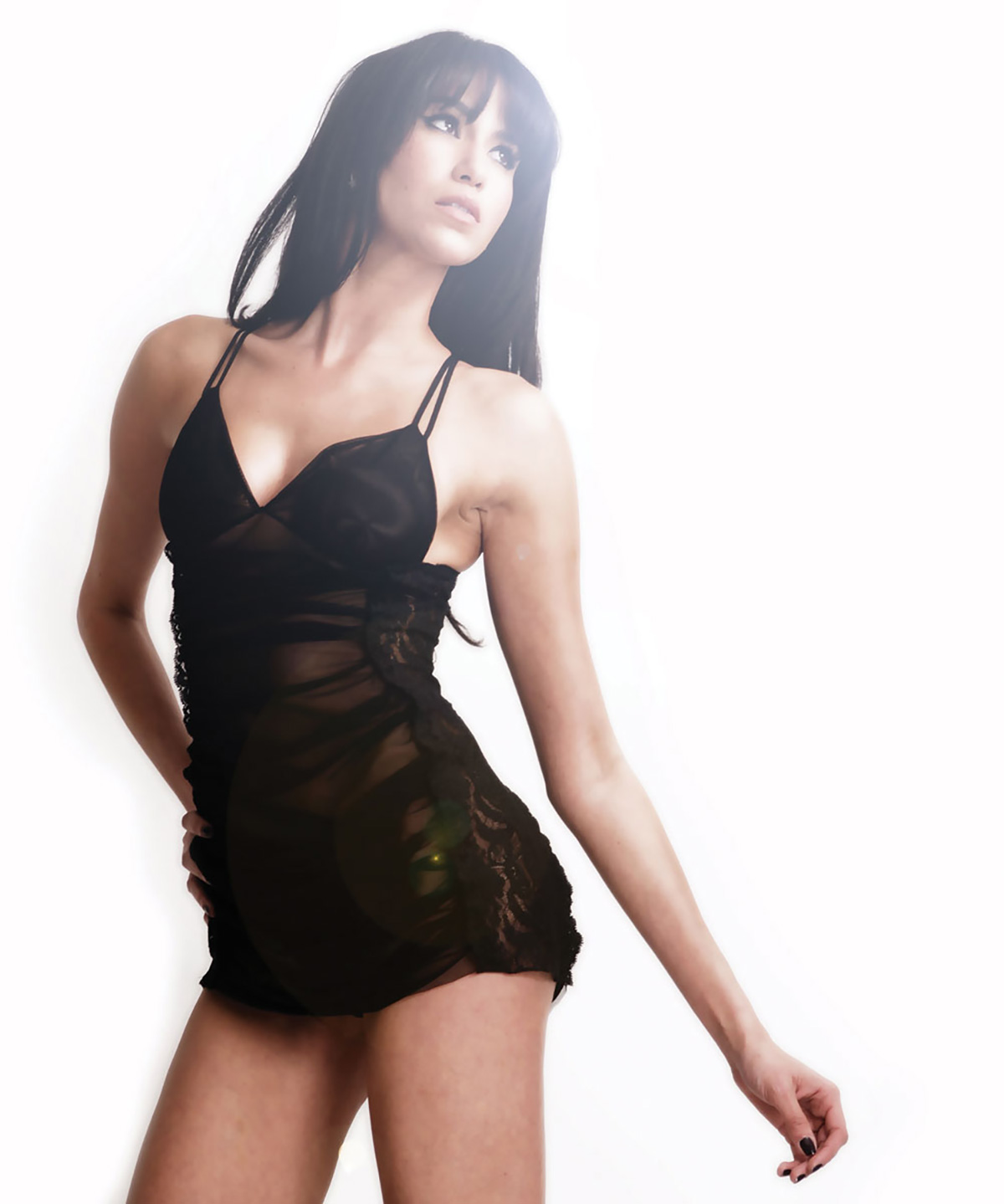 Sweet Nothings
Since 2006, Miami-based fashion designer Priscilla Codinach has been producing creatively tantalizing intimate apparel inspired by pop art, music and fashion icons under her Priscilla Jade label. With gorgeously comfortable creations for women of all sizes, statures and lifestyles, there's sure to be something that will bring out the best in your special someone. Check out Priscilla's new Noir collection, a retro-fabulous array with vintage Hollywood flair; LingerieByPJ.com.
Sensual indulgence
Let the love of your life be pampered the way she deserves with one of the fabulous Valentine's Day packages from The Spa at Conrad Miami. The $120 packages all include a complimentary glass of champagne and an Organic Sweet Red Rose Facial, which can be combined with a Personalized Aromatherapy Massage or a marvelously indulgent Champagne Mimosa Manicure & Pedicure. Or for $200, combine all three. Why not? She's worth it; 305.503.6533; ConradHotels.com.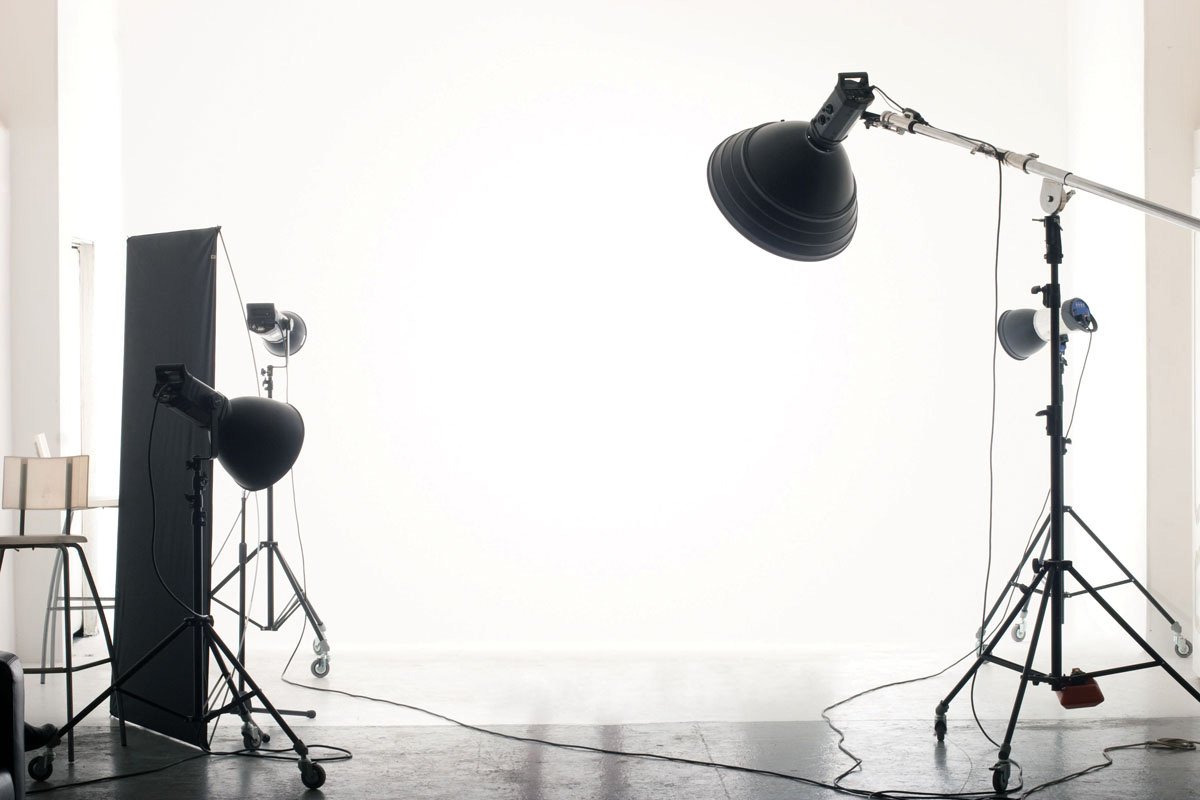 Lights, Camera…Perfect
Bring out the best in your beloved with a portrait session with fashion photographer Andres Hernandez and stylist Marisol Gomez. The glamorous duo will apply the same techniques to the lady in your life that they've used on music, entertainment and fashion celebrities throughout their careers. Shoots last approximately 90 minutes and include two distinct looks. You'll end up with a whole gallery of images, as well as two professionally-retouched, gorgeous final photos; 786.487.6026; AndresHernandez.net; Marisol-Gomez.com.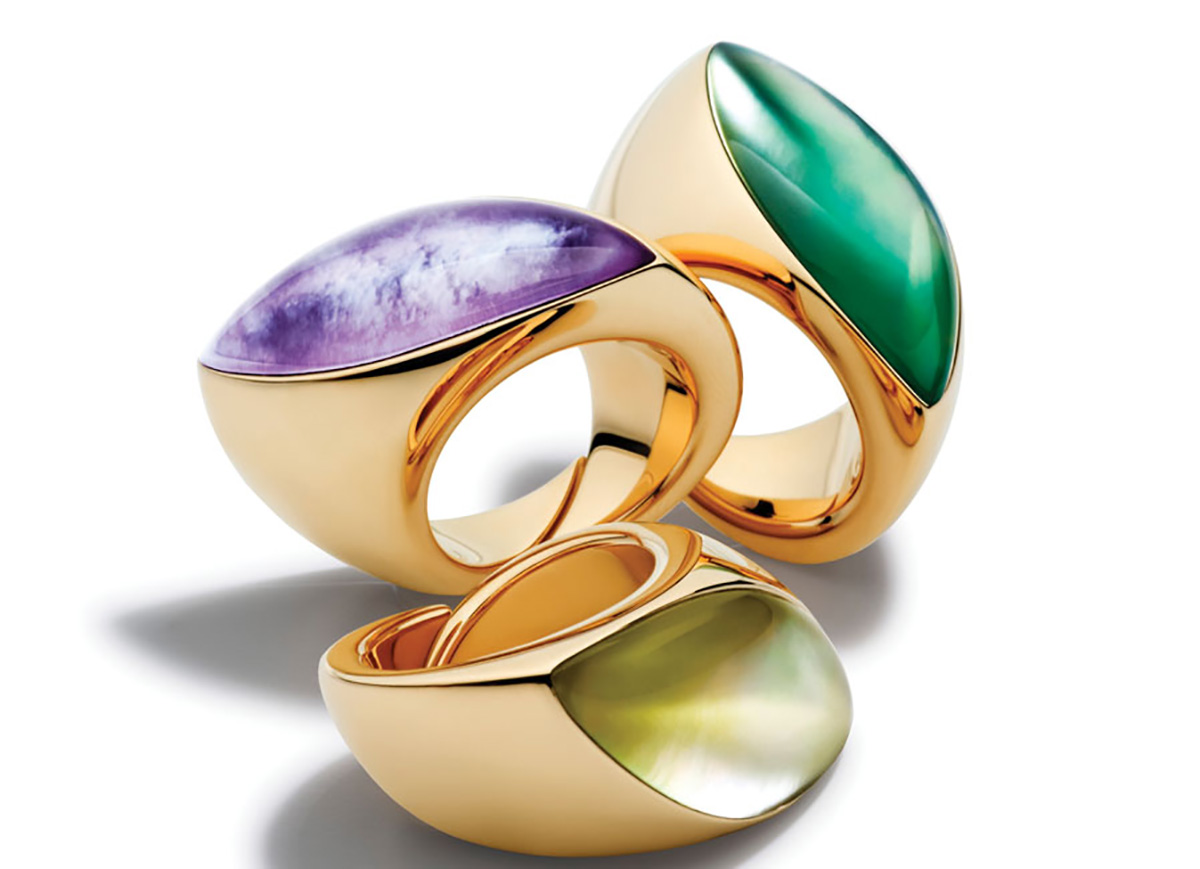 Precious Remembrance
Treat your lady to something truly unique this Valentine's Day — a precious ring from Vhernier's Laguna Series, inspired by Venice. In classic Vhernier style, the navette-shaped design blends precious materials with unusual stones like rock crystal, siderite and yellow mother-of-pearl, creating soft curves and velvety hues reminiscent of the sunsets off the Venetian Lagoon. Available in 18 kt. rose gold, rock crystal and precious stones; $7,400; 305.445.9356; 135 San Lorenzo Ave., Coral Gables; Vhernier.com.
For Him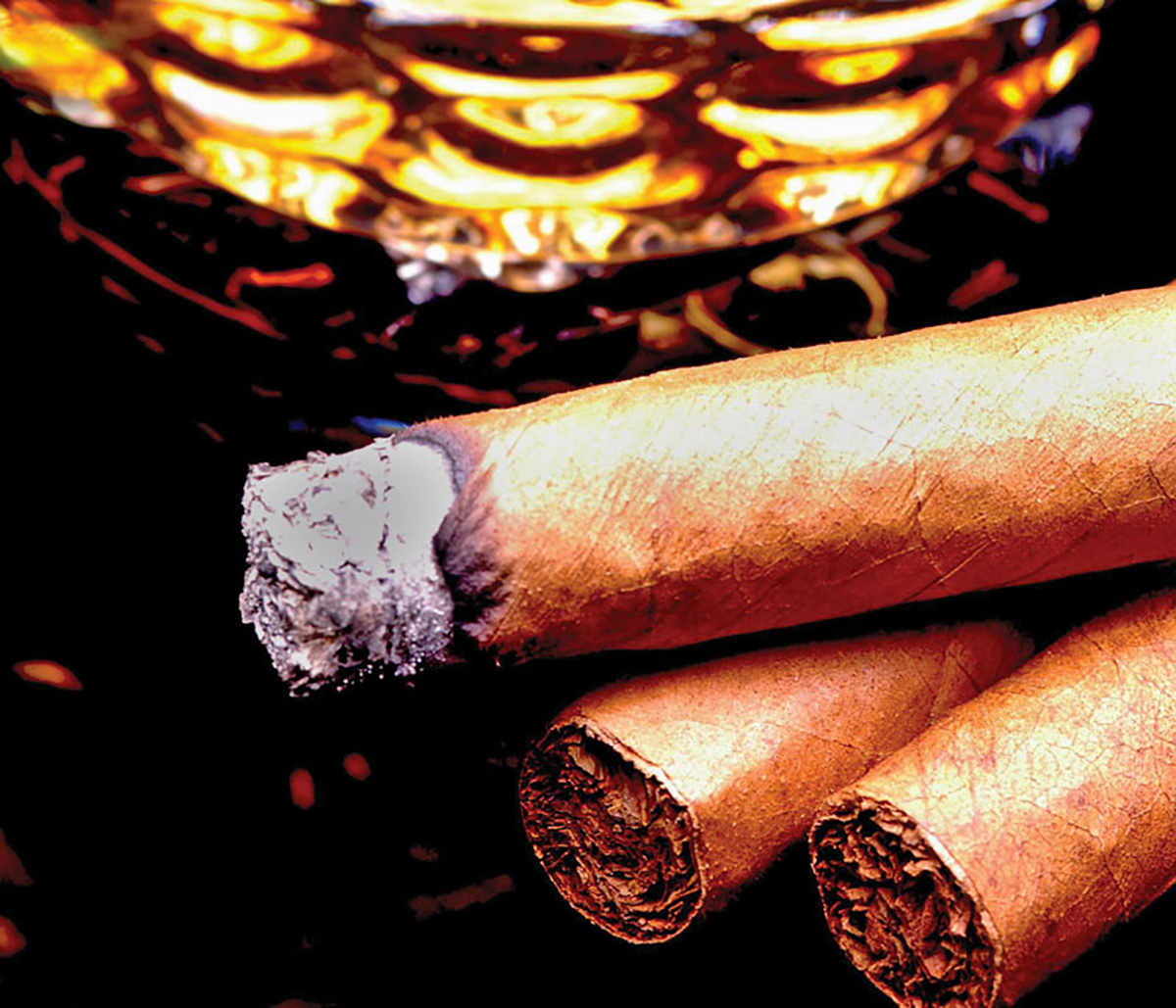 Select Smoke
Women might like things that sparkle, but the gents prefer something they can savor — like the taste of a exquisitely crafted cigar. Don Cuban cigars are stuffed with tobacco grown from Cuban seed and hand-rolled by a Cuban family in Nicaragua. These unique products are imported for sale in Key Biscayne and Brickell. This February, take advantage of Don Cuban's Valentine's special — a box of 25 fine cigars for only $65; 786.201.5198, DonCuban1@Yahoo.com.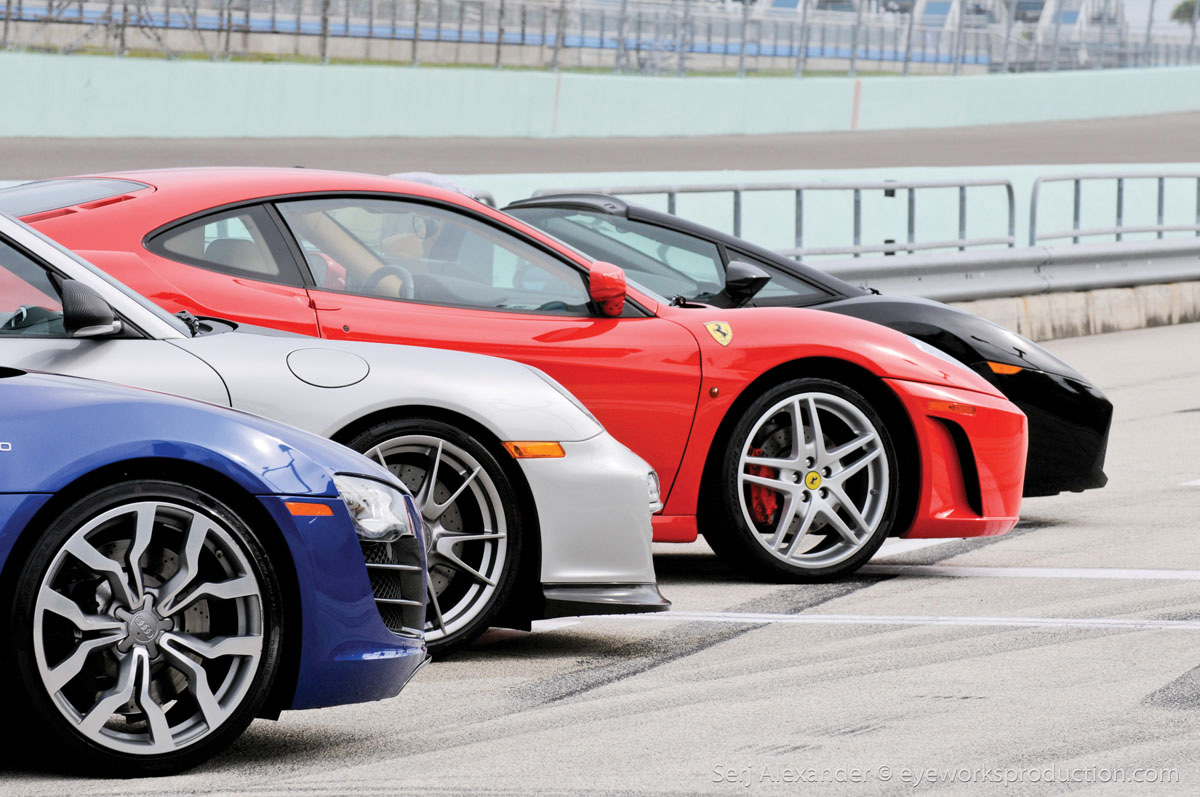 Road warriors
Let your guy zoom off into the sunset with a membership to an exclusive car share club. Miami Drive's membership allows clients to explore The Magic City with no hassle in style. The club's extensive collection of exotic vehicles includes a red Ferrari 430, a black Lamborghini Gallardo Spyder, a blue Audi R8 V10, a silver Porsche GT-3, a black Porsche Cayenne GTS Turbo and a black Range Rover HSE Sport, to name a few. The club also offers a helicopter as part of its membership; 305.702.0017; MiamiDriveClub.com.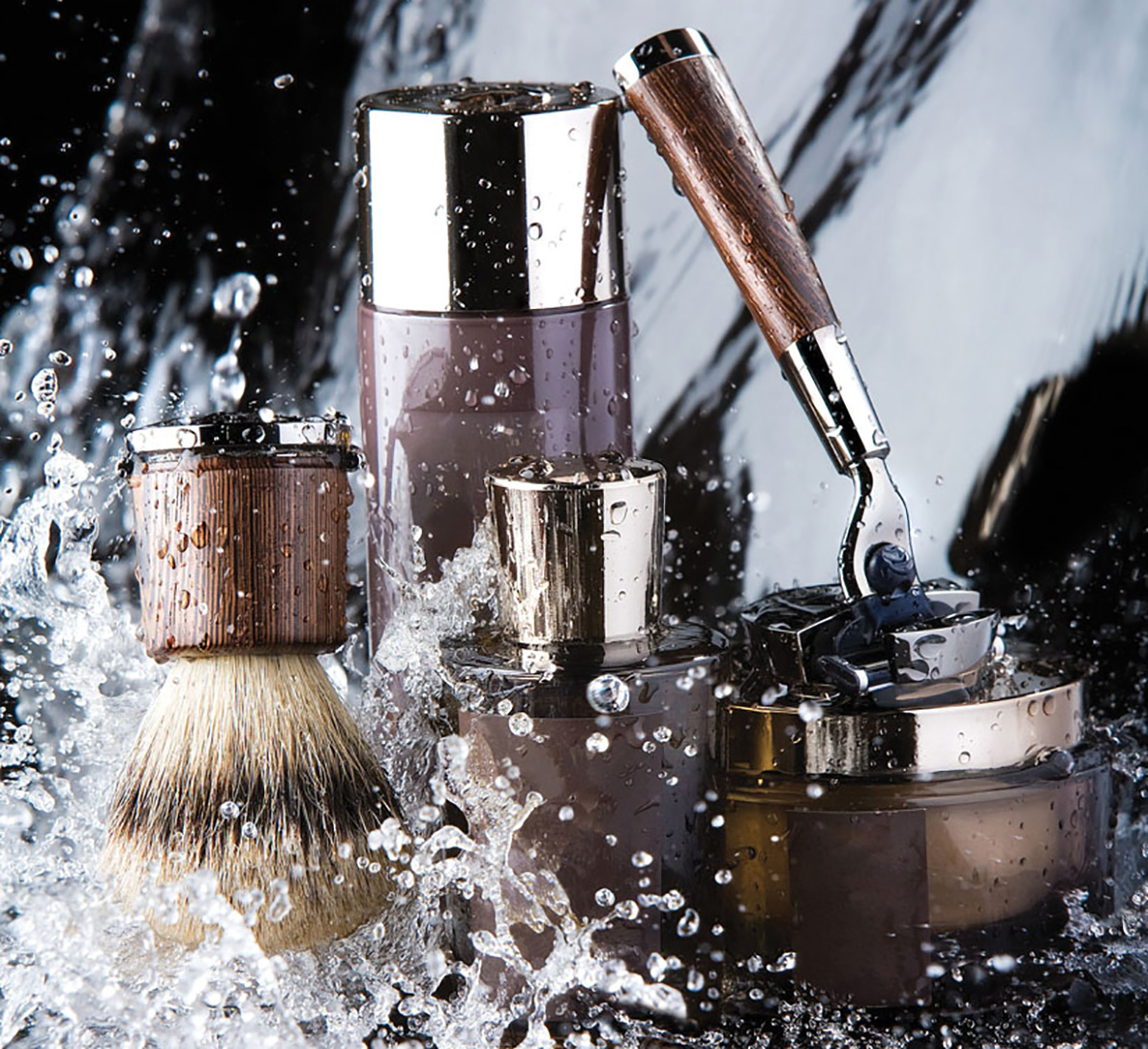 Facial Therapy
Though there's certainly a time for the rough-and-sexy Indiana Jones look, sometimes stubble needs to go. Pry that Bic out of your man's hands and treat him to the Royal Shave at Miles & Lyle, Miami's premier barbershop. The Royal Shave includes hot towels, a straight-razor shave, facial wash, healing mask and gentle facial massage. It's an utterly masculine indulgence — and just think, no beard-burn; 305.466.6665; MilesAndLyle.com.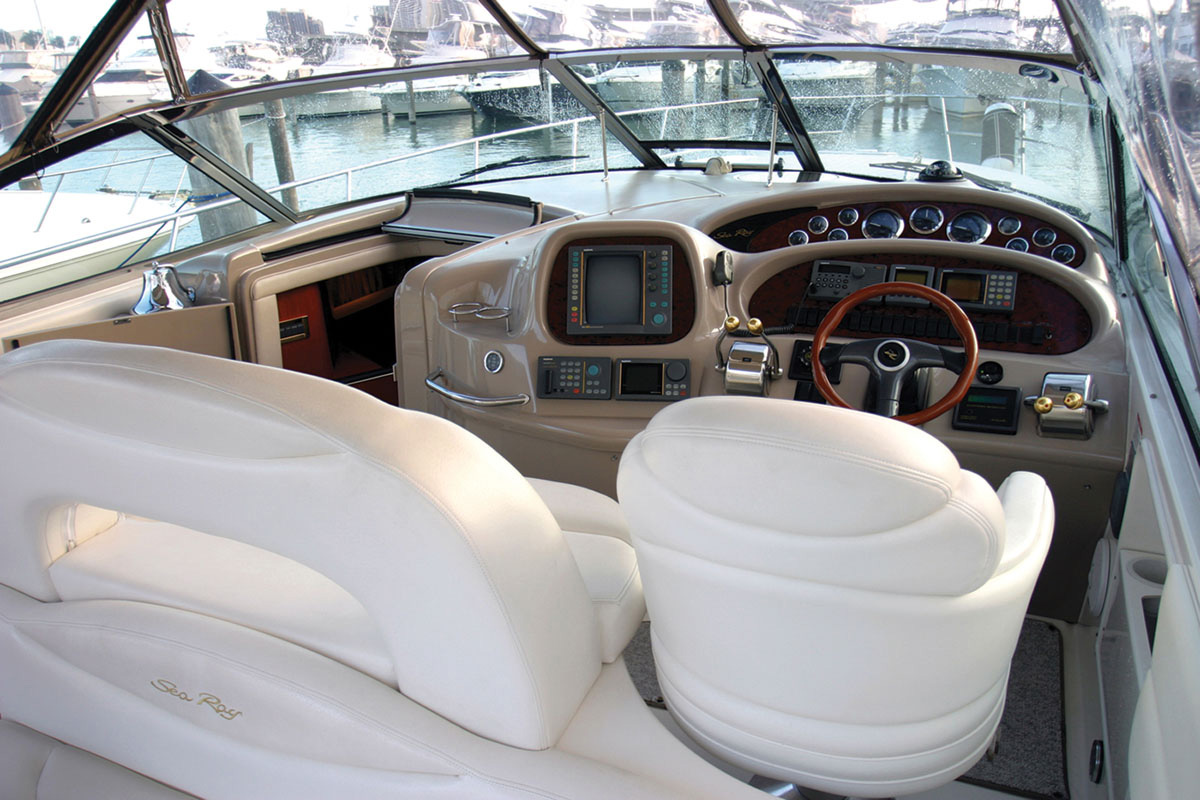 Yacht Jaunt
Whether your beau loves hauling in a prize catch, or speeding across the open water, there's a match for him at Biscayne Lady. Who needs the party boat when you can zip around in one of Biscayne Lady's top-of-the-line sport yachts? Take it to the next level by adding an option for gourmet catering. With room for 12, he can bring all his pals — or the two of you can wave goodbye and have your own spacious romantic adventure at sea; 800.910.5119; BiscayneLady.com.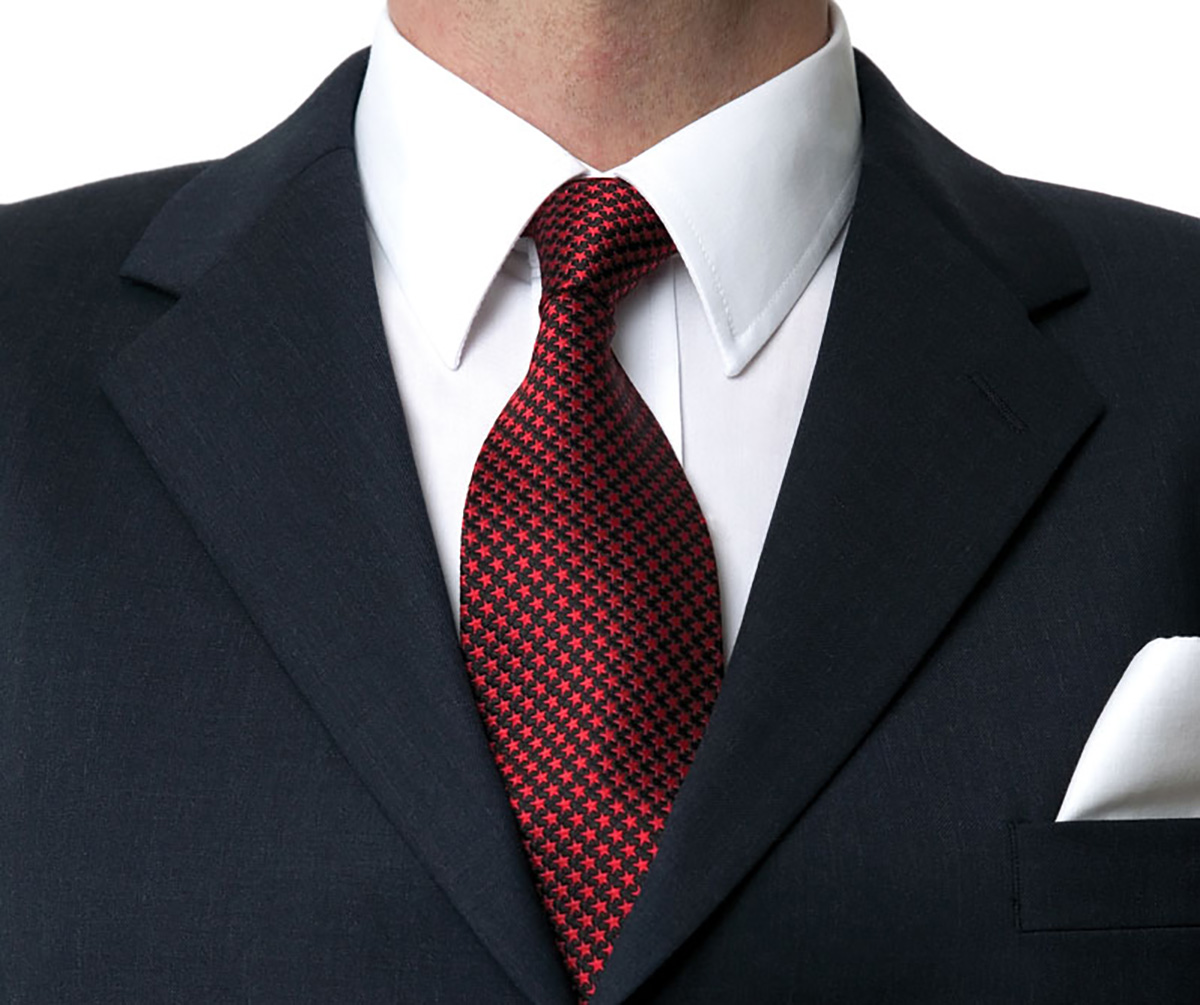 Haute man
Make sure the man in your life is looking his best for that big, romantic night out on the town by sending him over to the style experts at Ventuno. Specializing in ultra-luxurious Italian menswear, the staff at this boutique will help him find a look specifically tailored for his build and style. The only hard part will be keeping your hands off of him once he's dressed; 305.372.5017; VentunoUSA.com.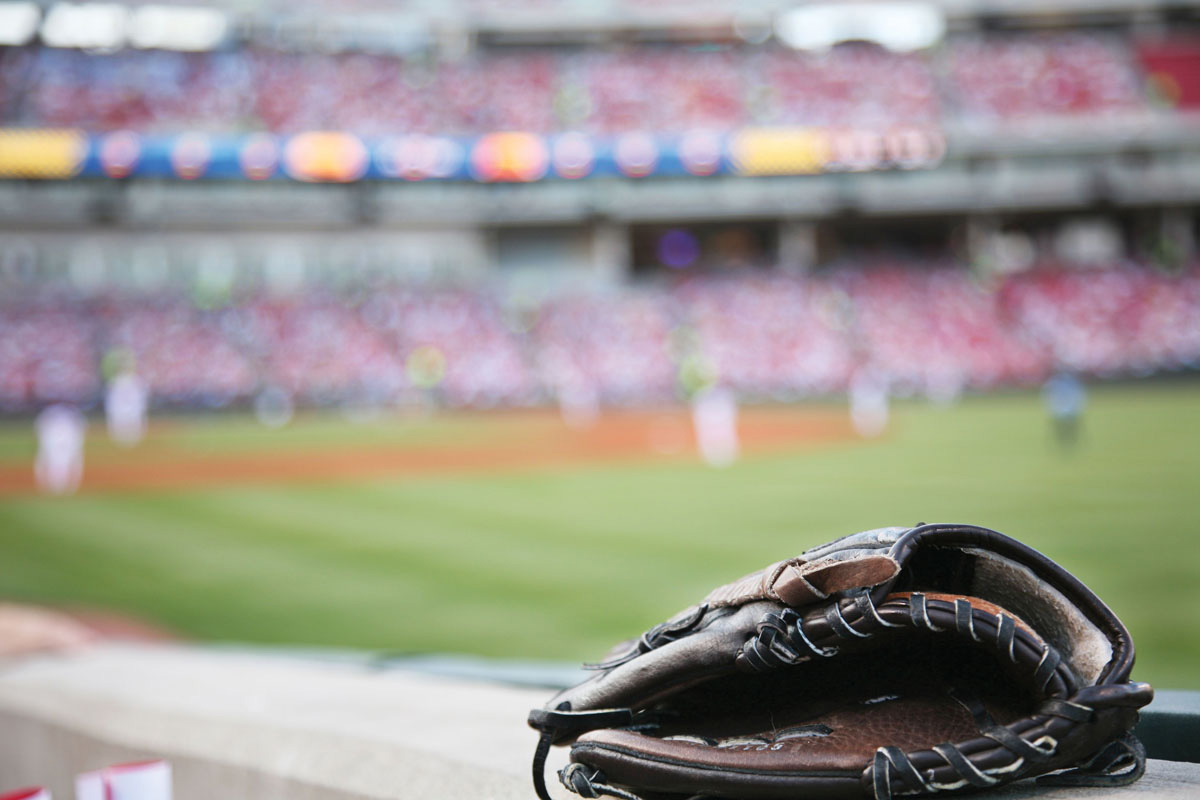 Home run
Men love baseball. And women love happy men. That means both of you will be thrilled with the results when you treat your man to every ball-lover's dream: season tickets to the Marlins. He'll enjoy priority seating, a guaranteed option to purchase playoff tickets, and a whole host of choice extras. Send him off with a pal, or break out your team spirit and join the fun. The Marlins are now taking deposits for new 2011 accounts; Florida.Marlins.MLB.com.
For Both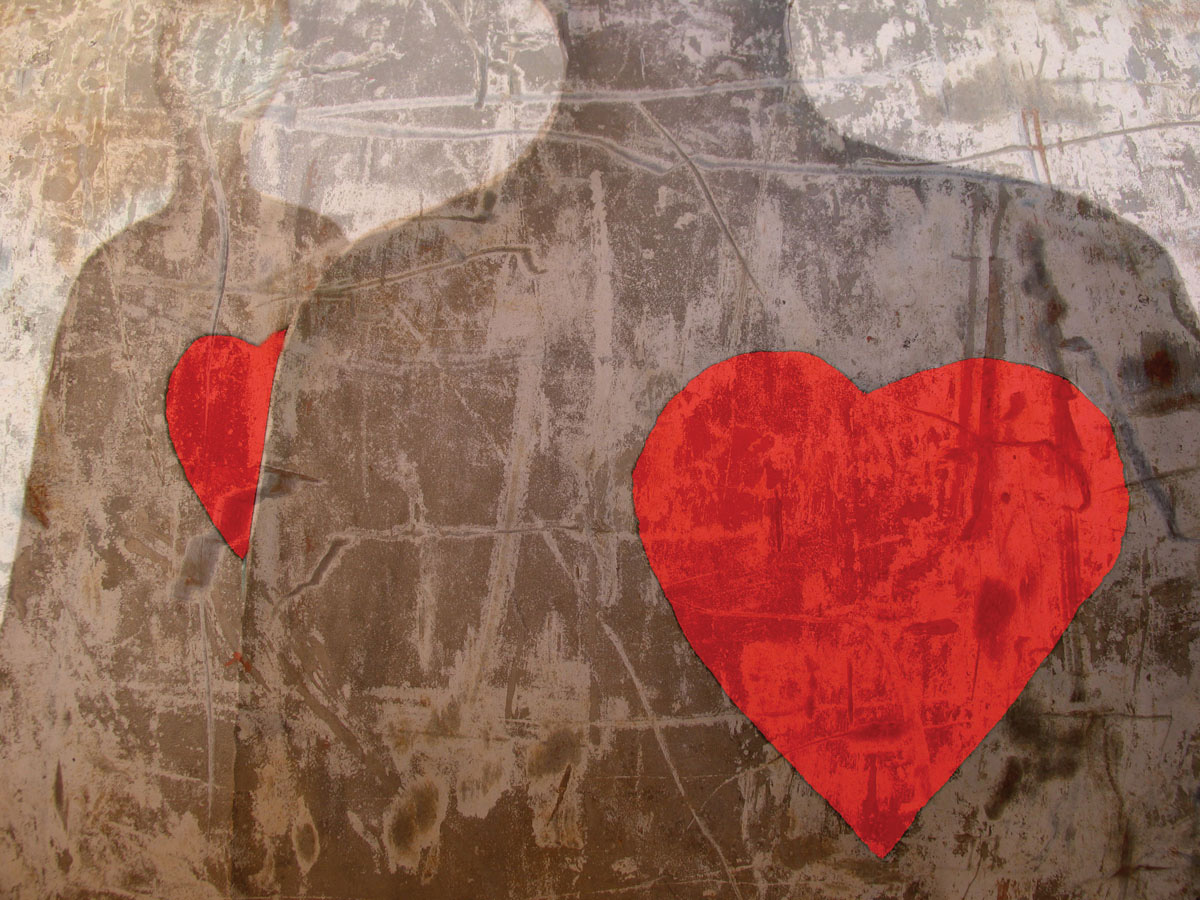 Passion sights
You may not be aware that Miami is home to one of the world's largest and most respected collections of erotic art. The eclectic collection at the World Erotic Art Museum includes works from around the world and throughout history — from ancient Asian artifacts to modern pop culture icons. Head over before Feb. 27 to catch a glimpse of the Erotic Signatures juried show before it begins a global tour; 1205 Washington Ave.; 305.532.9336; WEAM.com.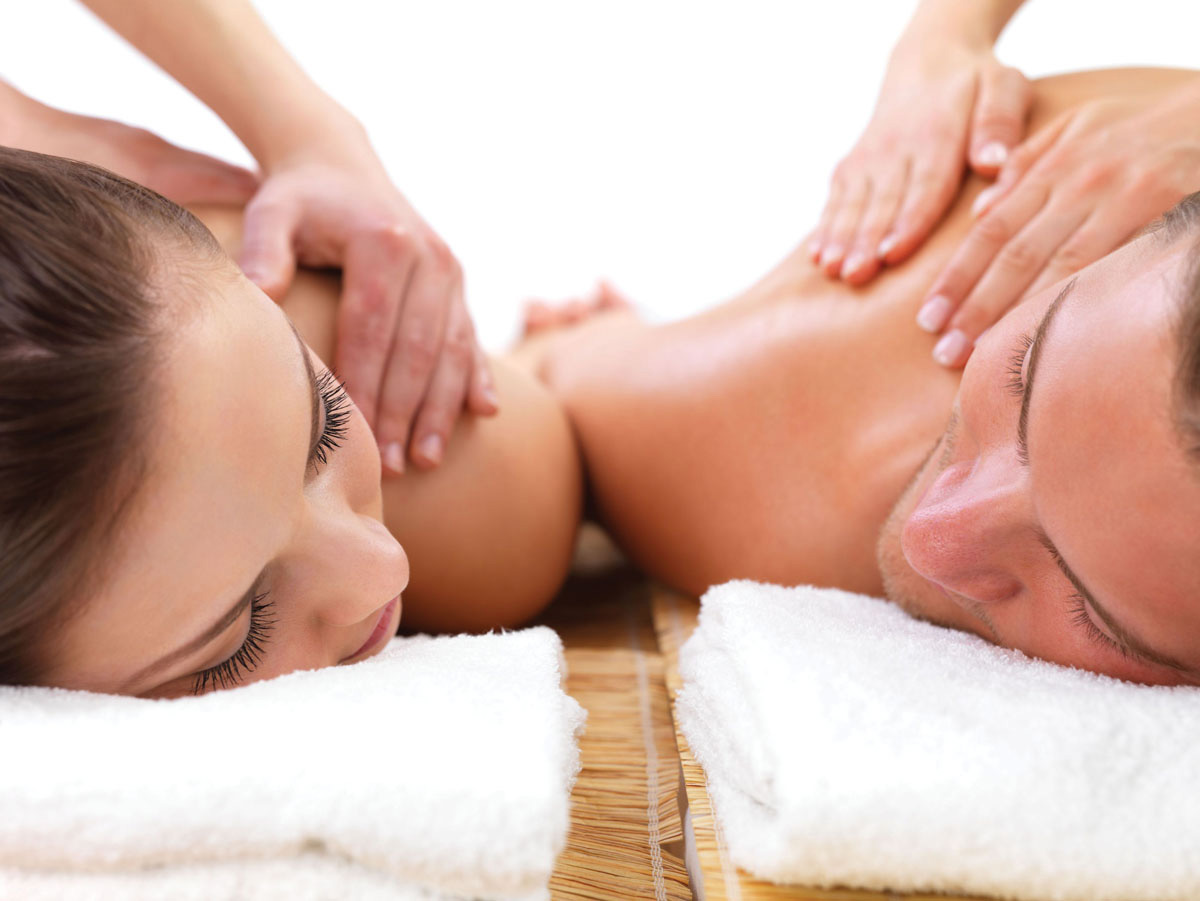 Royal Treatment
Inspired by ancient rituals used to purify the skin of Japanese kings, The Royal Body Ceremony at Canyon Ranch Miami Beach is the ultimate rejuvenating and relaxing experience. This powerful treatment combines a variety of exotic techniques — from exfoliation with ground rise, sandalwood and ylang ylang to the therapeutic application of powerful jasmine clay. It's a deeply relaxing way to balance, calm and sooth skin while cleansing and detoxing. Couples' side-by-side sessions available; $375/person; 6801 Collins Ave.; 866.276.2226; CanyonRanchMiamiBeach.com.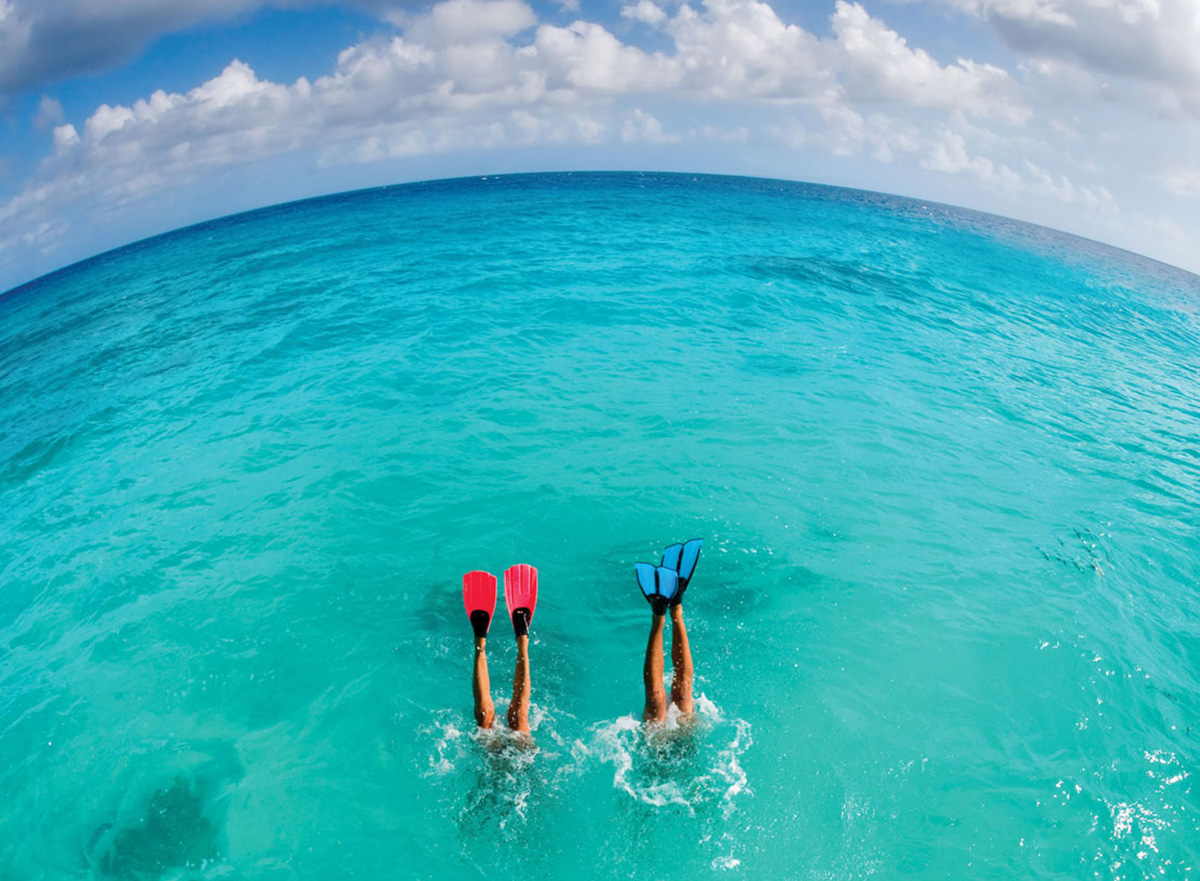 Sudden rush
Nothing makes the heart beat the way that love does — except maybe a good burst of adrenaline. Take it up a notch with your special someone with an on-the-edge adventure as you plunge deep with a scuba exploration of Miami's gorgeous natural reefs; soar high with a hot air balloon ride; or fall fast with a couple's skydiving session. Whatever your thrill, share the adventure…though we do recommend leaving alligator wrestling to the experts; BalloonOverMiami.com; SkyDiveMiami.com; MiamiScubaAdventures.com.
In good Taste
Ready to go beyond traditional tourism? You and your loved one can travel with all your senses and enjoy a unique gastronomic and enological experience with Brickell Travel's Fine Wine & Gourmet Travel packages. Stay at a boutique hotel in Spanish wine country, visit quaint wine cellars in Argentina, or treat yourself to romantic dinners and private tastings in the Mexican Riviera — each destination is a source of infinite experiences. Life is made of moments like these; 305.856.8889; BrickellTravel.com.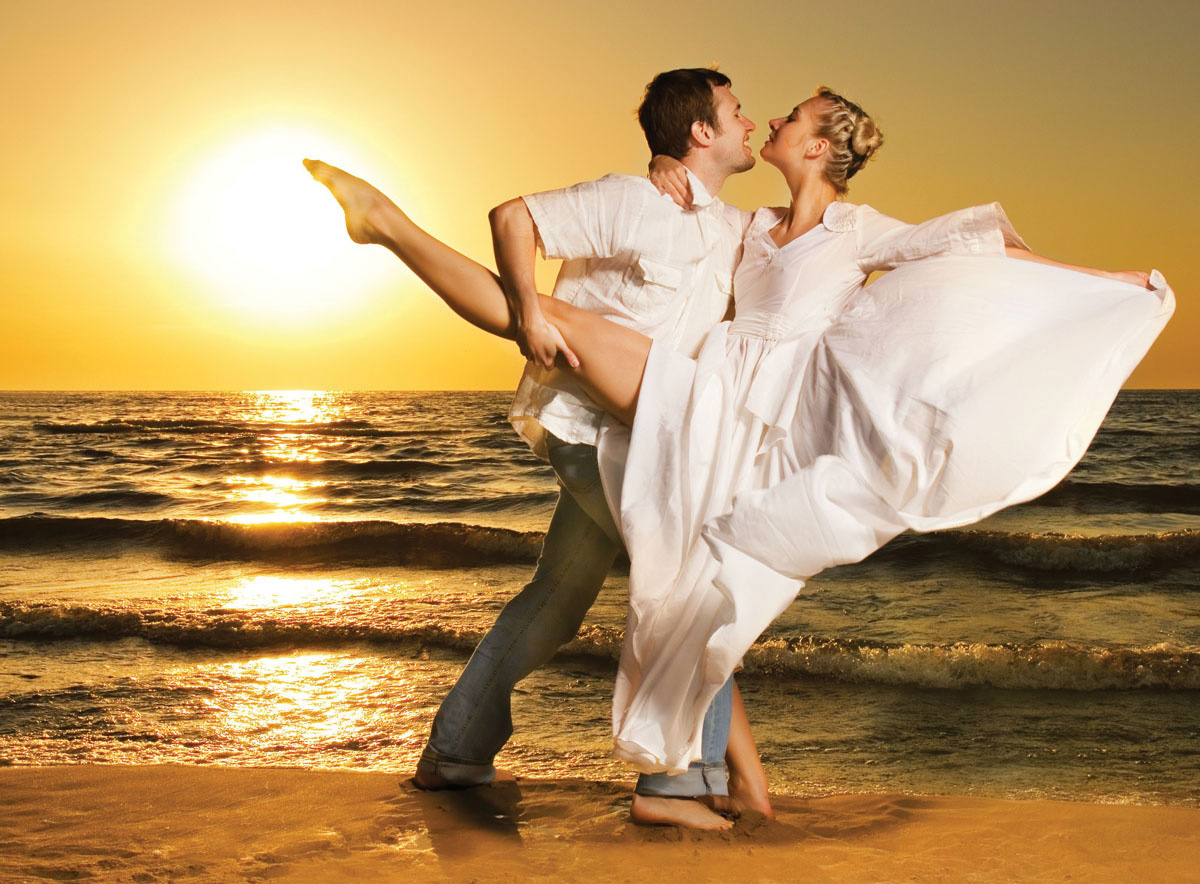 Private Dance
There's nothing quite as romantic as dancing with the one you love — especially when both of you have the right moves. The experts at Arthur Murray Dance Studio in Brickell will help you and your partner acquire some rhythm. Tango? Salsa? Swing? Combine group lessons, practice sessions and intimate couples' private classes to quickly bring you from novice to ballroom superstar. Programs at Arthur Murray are individually tailored; 1060 Brickell Ave.; 305.372.1170; MiamiGoesBallroom.com.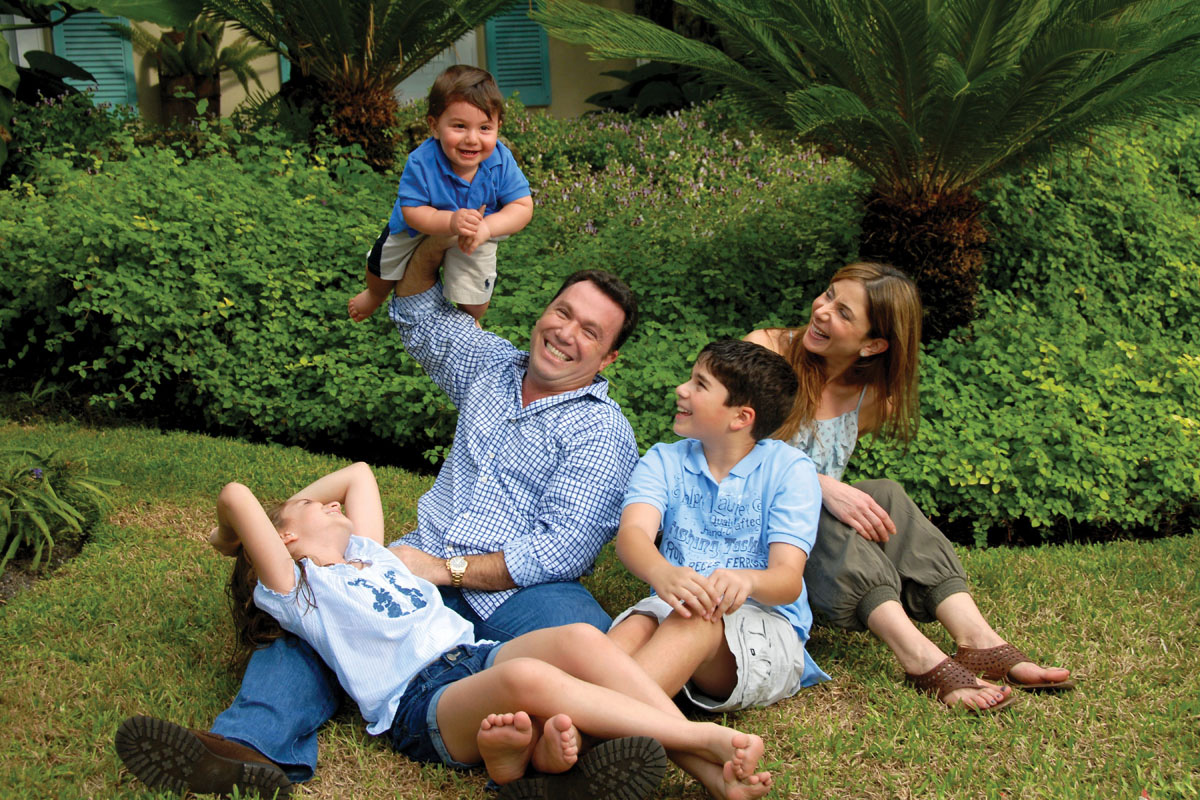 Frame Worthy
Photographer Malena Assing happily devotes her work to children and families. That natural empathy enables her to capture the true personality of the people she photographs. It also makes her a perfect choice for an ideal gift for the whole family: a truly timeless portrait. Assing selects beautiful, natural environments and works hard to help her clients become relaxed in front of the camera, making the portrait process a calm, memorable and fun experience; 305.546.6105; MalenaAssing.com.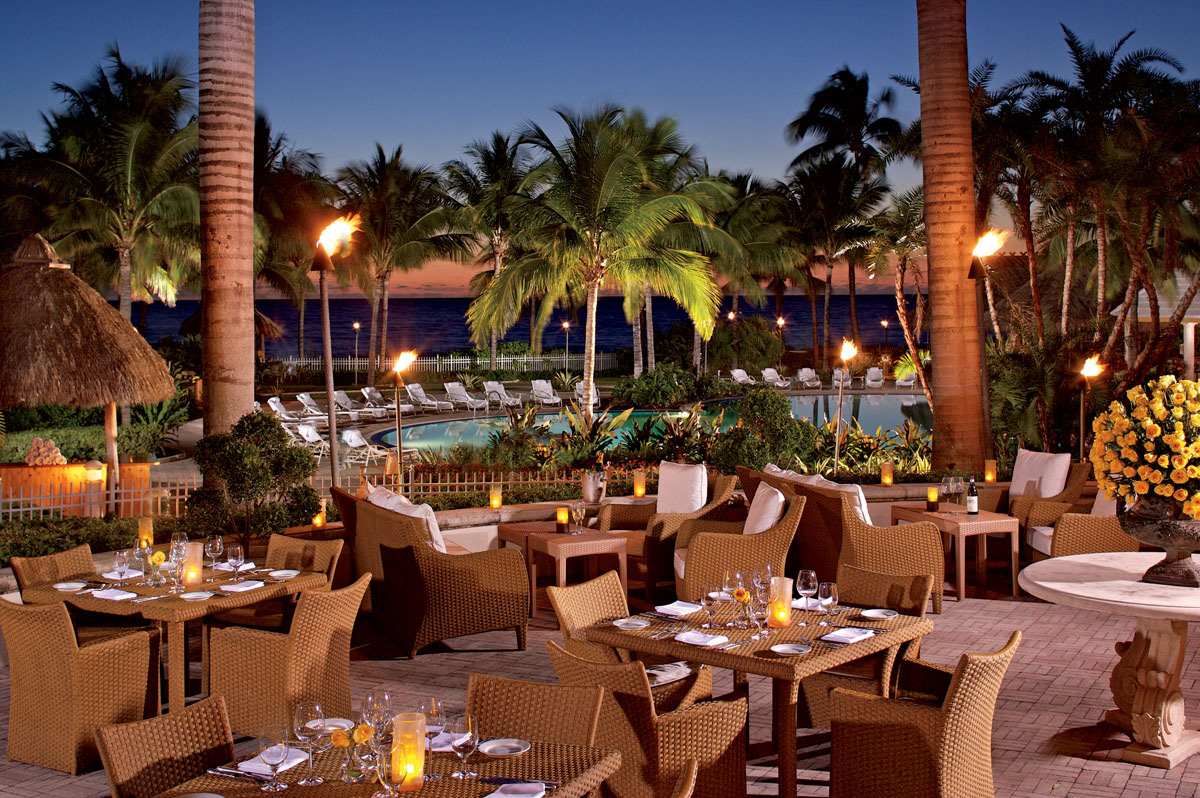 Flavor moon
In ancient times, the Tequesta Indians called it "Bischiyano" — the favorite path of the rising moon. This spot is now home to Cioppino at The Ritz-Carlton Key Biscayne, where you and your love can treat yourselves to the deservedly famous view of the rising full moon while you enjoy a stellar four-course menu from Chef Ezio Gamba. While you wait for the big show, the restaurant's Constellation Concierge will point out key stars and constellations for you to spy on through the tabletop telescopes; Available once monthly; 305.365.4286; RitzCarlton.com.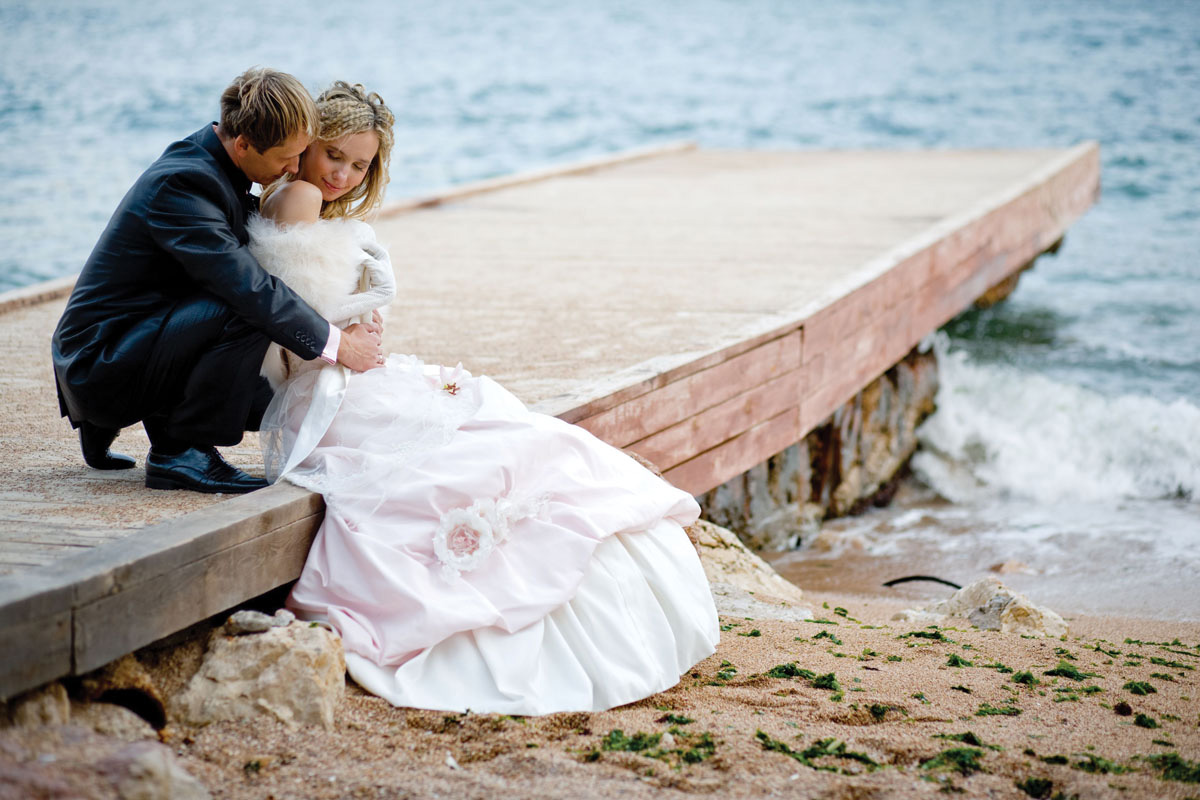 Vow Redux
Just because you said it once doesn't mean you shouldn't say it again. Renew your vows in truly romantic style in a gorgeous, beachfront ceremony this Valentine's Day. The package includes personalized vows, rose bouquet and boutonniere, a beachside mimosa jazz brunch reception, photography and passes to Trump International Beach Resort. Even better, the proceeds go to support Shake-a-Leg Miami, a charity helping liberate and inspire disabled children and adults; 866.306.5546; TrumpMiami.com.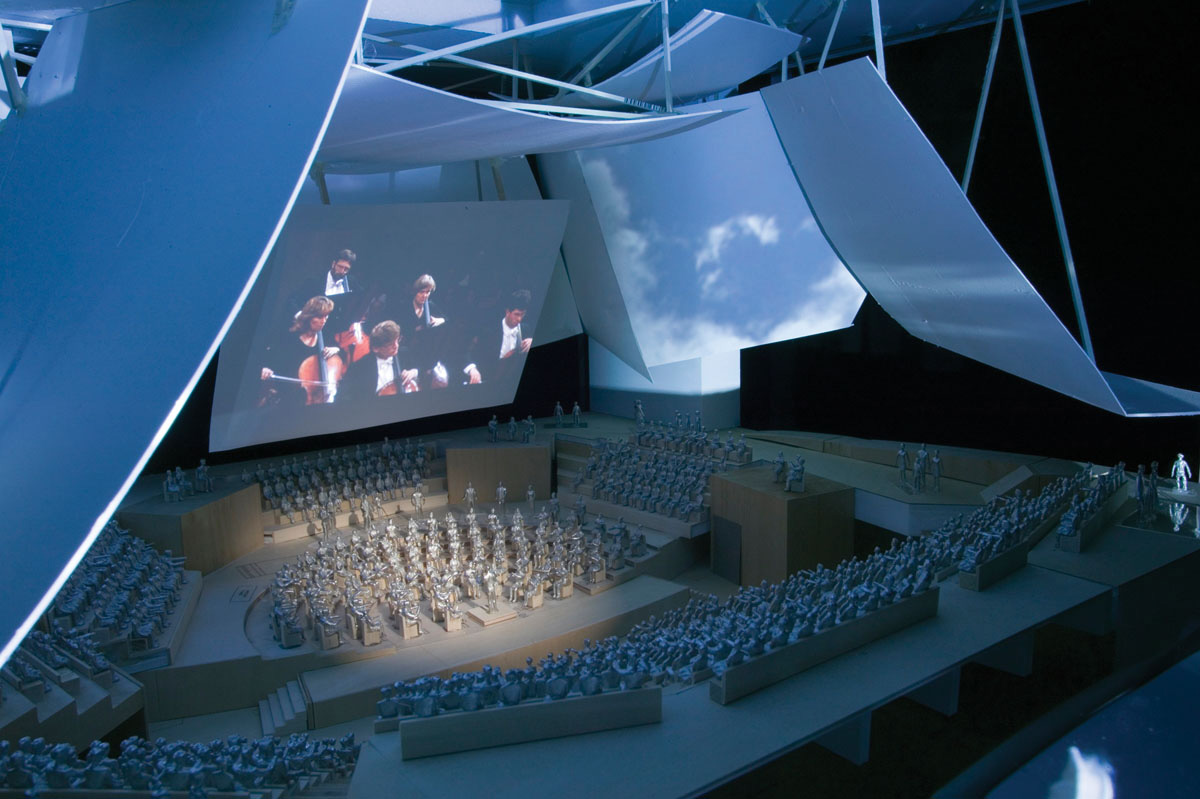 Refined Acoustics
They say nothing sets the mood like good music — and there's no sound in Miami to compare with what you'll hear at the gorgeous acoustic masterpiece that is the new campus of Miami's own New World Symphony. From long-standing classics like Wagner and Schubert to some of today's most innovative and exciting compositions, the NWS offers a world-class program all within an architectural structure that is sure to attract good taste the world over; 541 Lincoln Rd.; 305.673.3330; NWS.edu.