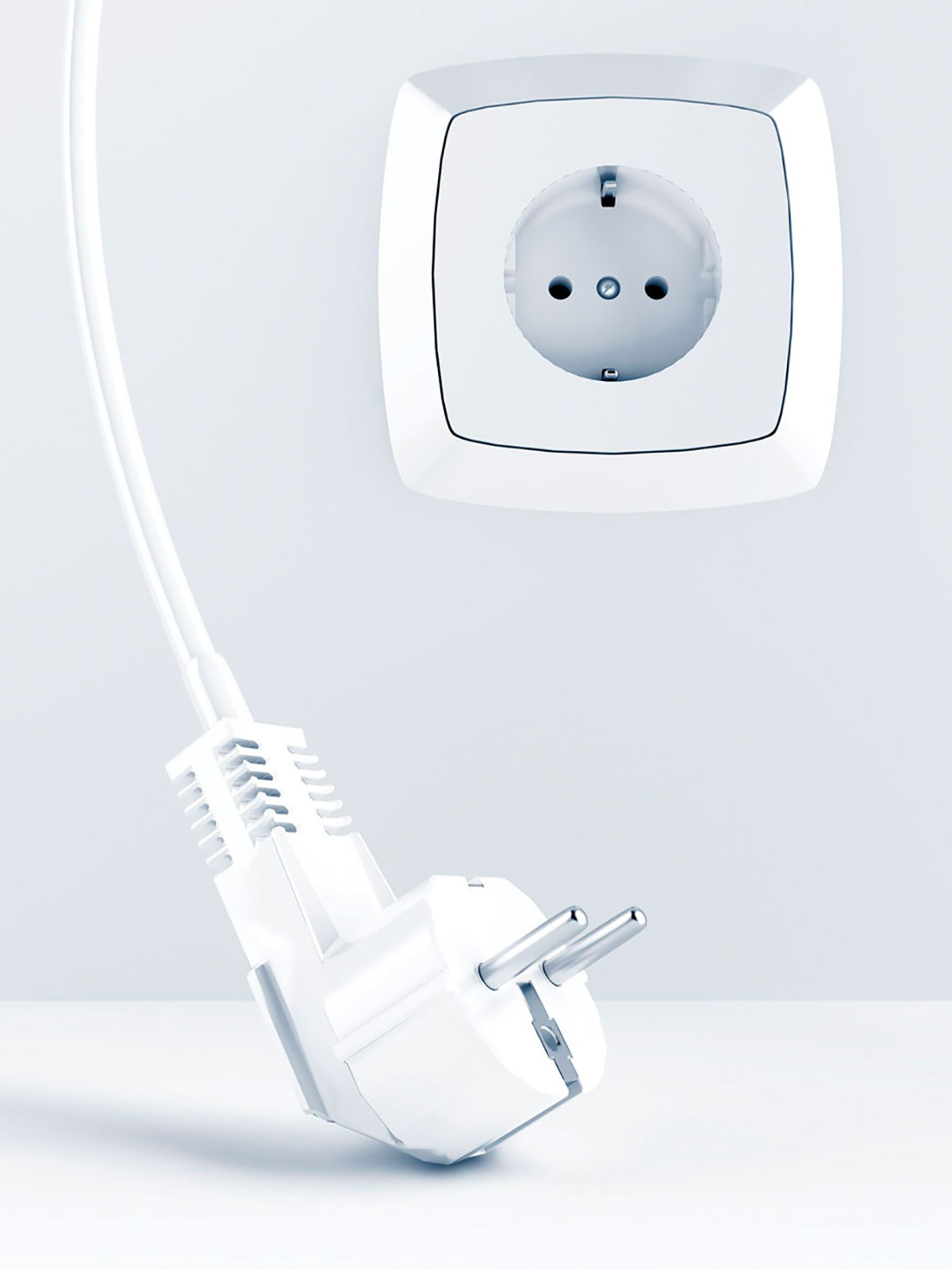 Best Made Cloth Extension Cords are 8 ft. of insulated cord padded and braided with cotton weave in a variety of colors and patterns. We'd happily string the red-and-white herringbone pattern all over the house; $38, BestMadeCo.com.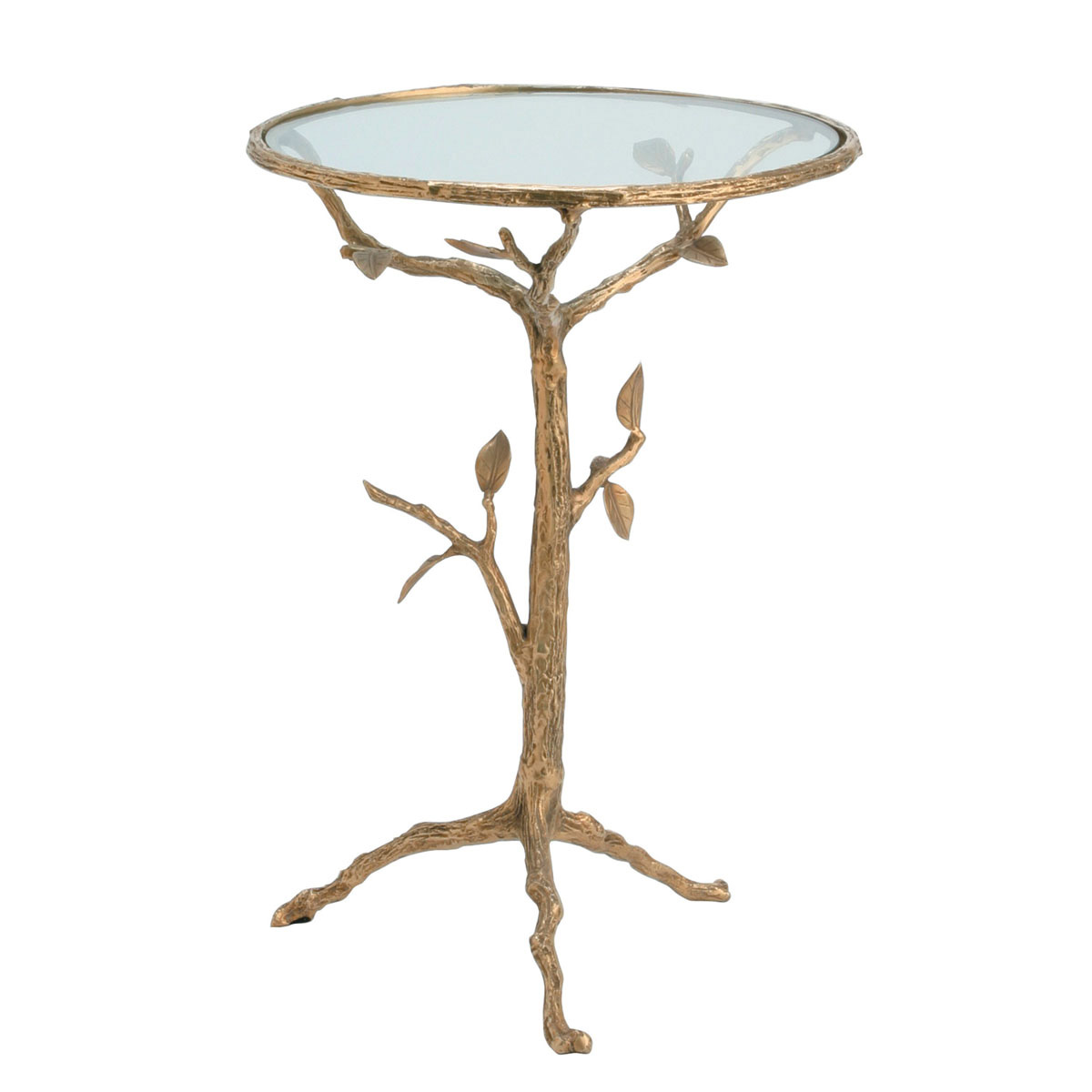 Natural Accent
It's classy, it's unique, and it won't take up too much space. Did we mention it's shiny? All this and more feeds into our love for this Sherwood Accent Table from the Arteriors Collection. Elegantly sculpted brass branches support a small glass tabletop with just enough room for a cup of tea and your favorite book. It's a delightful addition to your living or bedroom; $636, ArteriorsHome.com.
Space & Creativity
I decided that this year I would work from home, a new work life that required a special place to be set up in my apartment. I began thinking of all the possible ways to organize my working space. First, there were the basics. I would need to have natural light plus the obvious things: the desk that I love, a super computer and printer, and, of course, a phone. As I went through this mental exercise of designing my new intellectual corner, I realized that equally important to having the computer and the desk were the energy and the vibes that will help me be more creative, sharp and focused. Spaces have their own energy — either good or bad. We need the good variety flowing around us. Feng shui uses an energy map called bagua. According to this map, the best place for creativity is the east side of your home. In Feng shui, creativity and children come together, so if you happen to find toys spilled over the floor of your home office, don't worry. They could actually boost your creativity. Make sure to have photos of your children around or of your own childhood, ideally in metal frames, as well as an object that inspires you within sight. This way, you'll keep the creative energy rolling!
› Paola Muller is an economist, writer and mother of 3 who challenges her creativity and imagination every day. To get some creative inspiration from this Key Biscayne resident, email her at PaoloMuller@Yahoo.es.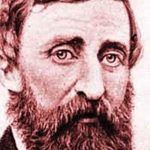 "I had 3 chairs in my house; one for solitude, two for friendship, three for society."
— Henry David Thoreau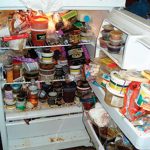 Gross Out
A San Jose building was forced to be evacuated thanks to the noxious fumes of a neglected office refrigerator. Consider this next time you're procrastinating about cleaning our your fridge.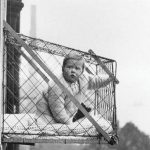 Space Saver
Noisy kids giving you a headache? In 1937, frazzled moms could put their babies in a special cage which suspended them outside the window. It offered infants light, fresh air, and a fear of heights.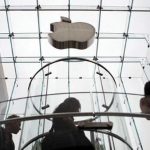 Arch Nemesis
In the 1990s, Microsoft Windows creator Bill Gates' house was designed by a group of prominent architects. Though they drew most of the plans by hand, they also used — you guessed it — Mac computers.