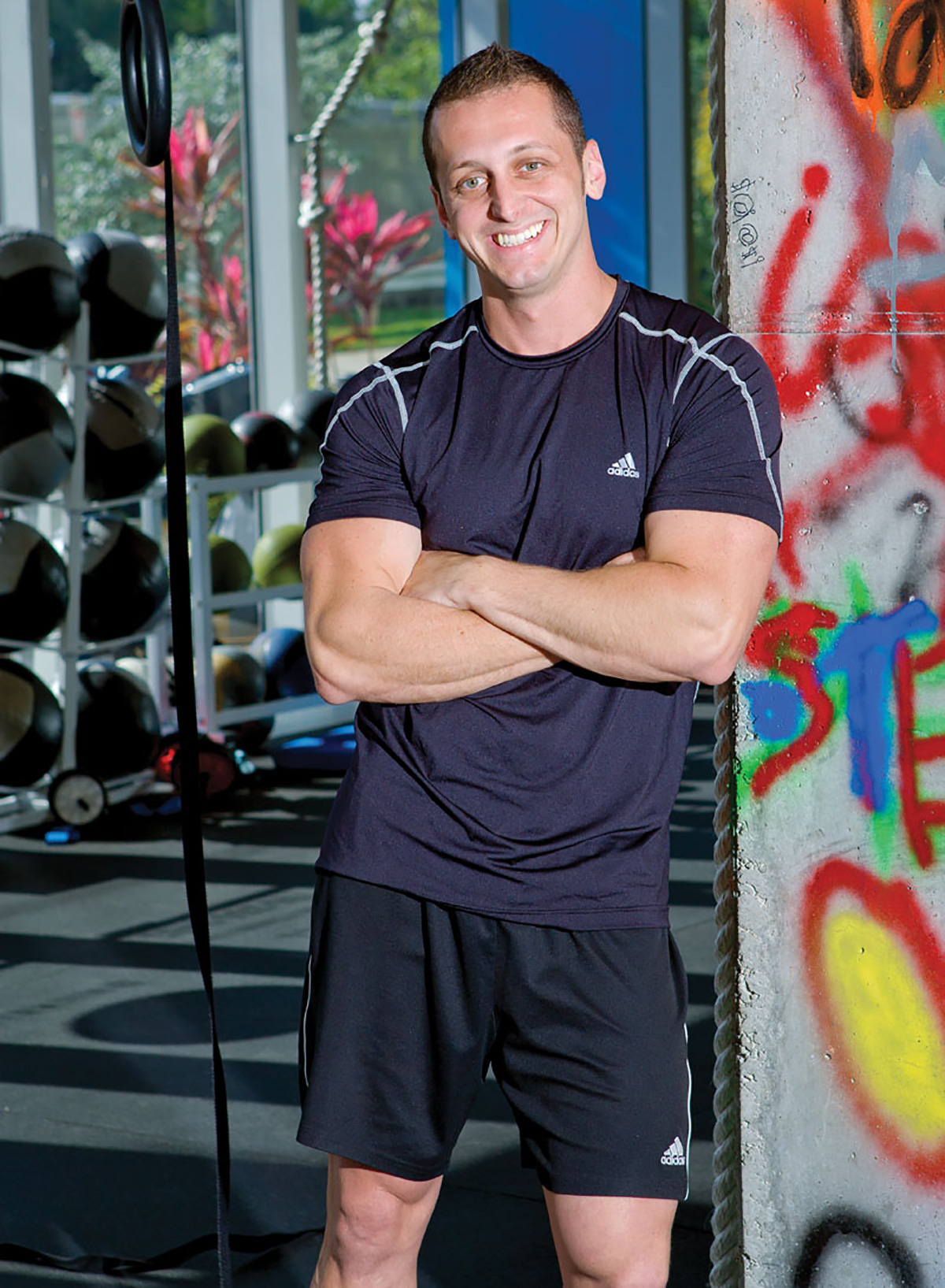 Alex Cure-Ferreira
Cure Fitness
1800 SW 1st Avenue CU-105, Miami
786-286-2480; Cure-Fitness.com
Trainer Alex Cure loves to see both the physical changes he helps his clients achieve and the boost in their self-confidence that comes from meeting their fitness goals. "At first, I wanted to deal mostly with athletes and bettering someone's performance, but then I became a fan of helping people in general to realize their potential," he says. For him, the draw of working as a personal trainer comes with the satisfaction of helping people achieve their fitness goals in the fastest, safest way possible. "Changes aren't made overnight," he says. "It takes dedication, and motivation is also a big part." Cure helps fuel that motivation by keeping things fun, particularly by letting his natural sense of humor come into play. He also emphasizes that personal training can be great for a client regardless of their age or physical and mental limitations. His "come one, come all" attitude is only part of what makes Cure Fitness unique.
Vital Stats:
Favorite Exercise: Power Clean. Favorite Healthy Snack: Apples and Bananas. Best Time To Workout: Whatever time your body has adapted to having energy. Best Exercise Tip: Train abs like any other muscle — which means not every day. Silliest Fitness Trend: The Shake Weight. Guilty Food Pleasure: Cookies. Favorite Outdoor Exercise: High-intensity excersizes in the park with friends/clients. Best Mile: Around 5:30. Lifting Record: No record — I like to challenge myself in all aspects of fitness. Most Useful Piece Of Equipment: A big truck tire — I use it in every day training!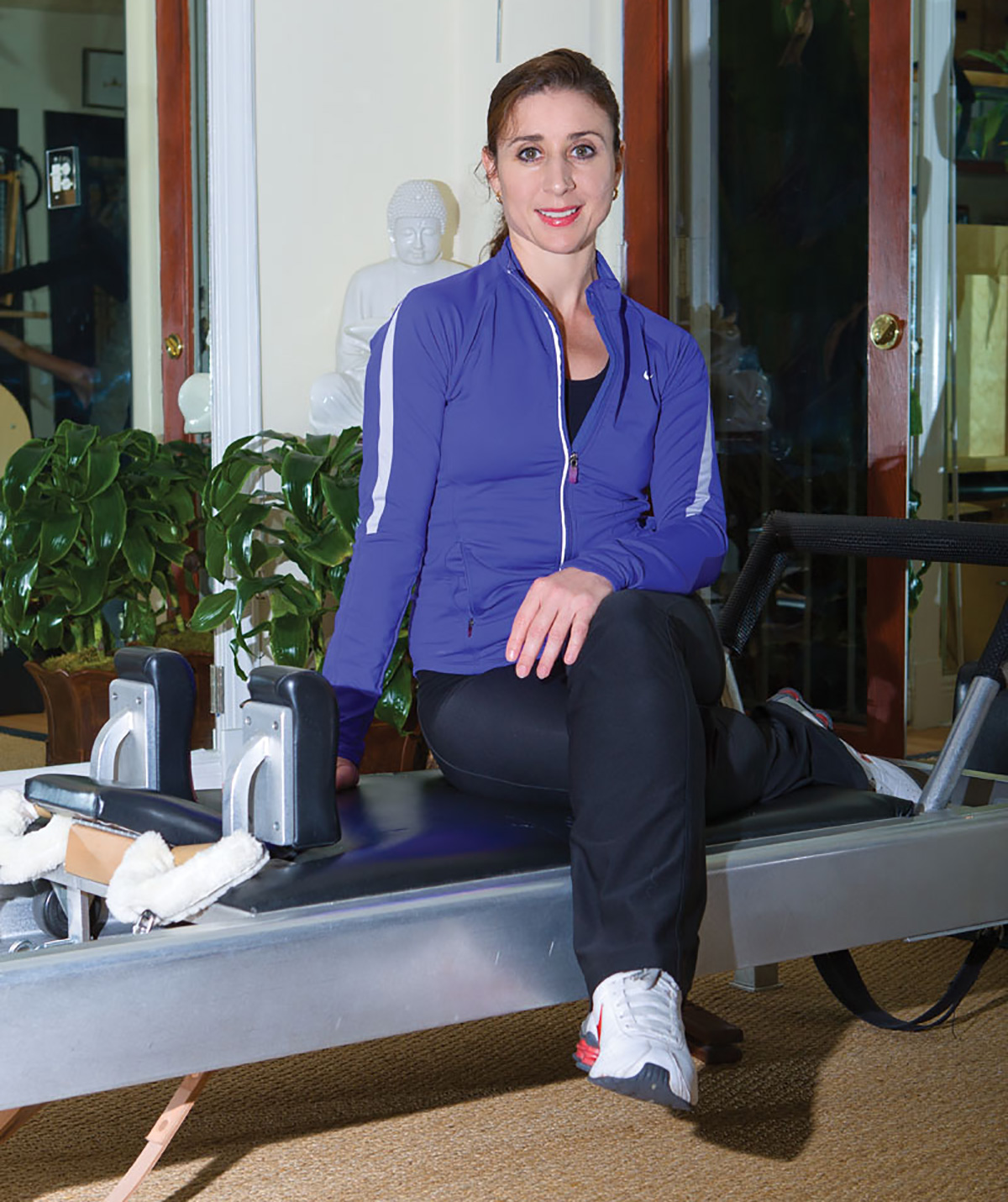 Bernadette Ceravolo
Pilates Center by Bernadette
260 Crandon Blvd., # 36, Key Biscayne; 305.365.8171; PilatesByBernadette.com
Bernadette Ceravolo was first introduced to Pilates as a 14-year-old dancer in the Australian Ballet School. "It helped me to strengthen my body and it gave me the control and balance that I needed," she says. Today, she runs the only fully certified and fully equipped Pilates studio in Key Biscayne. At Pilates by Bernadette, the original "Gratz" equipment is used, enabling clients to experience the workout just as its founder Joseph Pilates intended. "We see no reason to dilute the original teachings with gimmicks," she says. It's an approach that has paid off in the form of an extremely loyal clientele. What's more, she encourages those who haven't experienced Pilates yet to give it a try. "I love the physical and mental benefits," she says. "I also enjoy the endless challenges of knowing that there's always more for me to learn and share."
Vital Stats:
Favorite Pilates Move/Exercise: The "Tree" or the "Swan." Favorite Healthy Snack: Protein smoothie. Best Time To Workout: Whenever I get a free moment. Silliest Fitness Trend: Quick fixes (no such thing). Guilty Food Pleasure: Cashew nuts. Favorite Workout Attire: Nike gear. Best Way To Relax: With my fiancée, David, and my little dog, Charlie. Favorite Outdoor Activity: Taking the dog for a walk/run. Most Useful Piece Of Equipment: All pieces are equally important in order to achieve true results. Hardest Pilates Move: The "Star."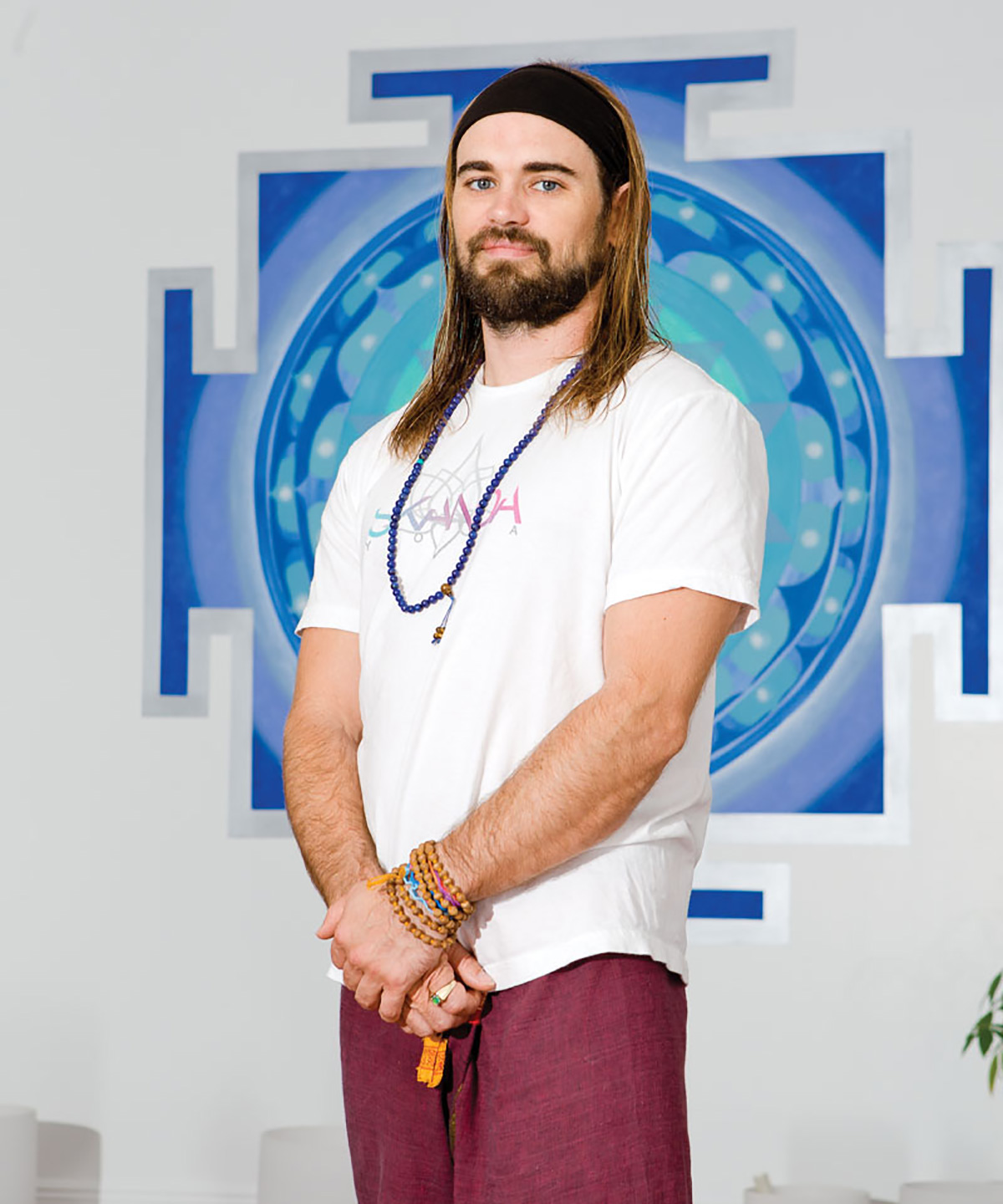 Kenneth F. von Roenn III
Skanda Yoga
1800 SW 1st Avenue, Miami; 305.860.8201; SkandaYoga.com
It was his love for a very different sport that initially drew Skanda Yoga founder Kenneth von Roenn III to an ancient Eastern art. "My father told me yoga would improve my flexibility for sport climbing," he says. But it was yoga's meditation practices and spiritual lifestyle that had the biggest impact on his life. Von Roenn's studio teaches several types of yoga — from Dharma and Kundalini to the unique Skanda, which is an alignment-based vinyasa (flow) style incorporating methods from many traditions and mingling them with modern scientific stretching techniques. Skanda Yoga offers both weekly classes as well as workshops and trainings for would-be yoga teachers. "Yoga can be done anywhere, anytime in many applications to meet whatever life presents in the moment."
Vital Stats:
Favorite Position: Out-of-Body. Favorite Healthy Snack: Amrit (Divine Nectar). Best Time To Workout: 12:30 p.m. Best Meditation Tip: Ignore your thoughts, watch the breath. Guilty Food Pleasure: Soma (Divine Elixir). Favorite Yoga Attire: Girl Skirt Mission, I Love Yoga. Best Way to Relax: Exhale & Smile. Favorite Yoga Tradition: Milam Yoga (Dream Yoga). Most Useful Piece Of Equipment: Manduka Black Mat Pro. Best Yoga Music: Arjun & The Guardians.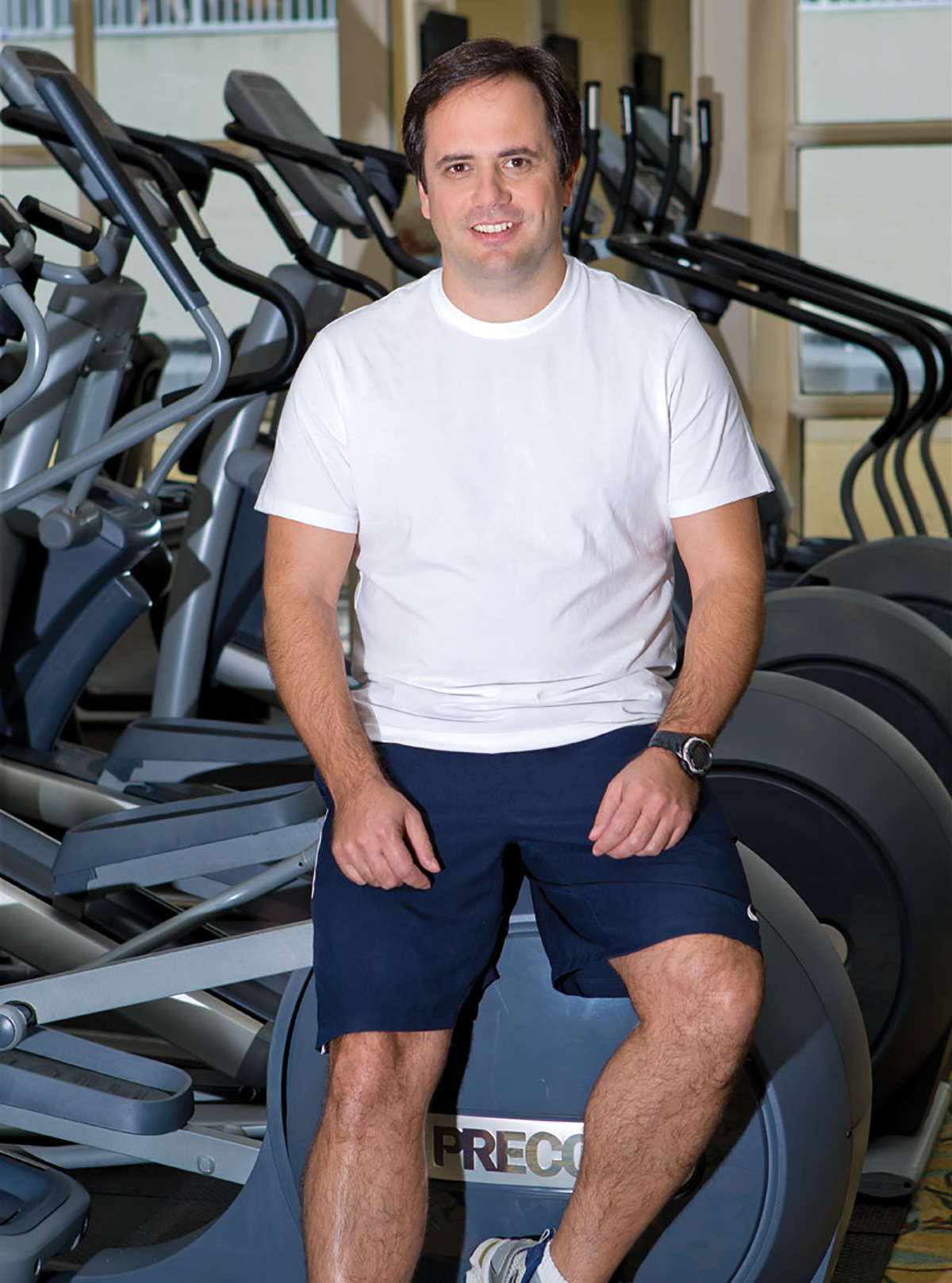 Mel Gonzalez
Independent Personal Trainer; Various locations throughout Miami-Dade County; 786.201.5198
According to Mel Gonzalez, we're all looking for the Fountain of Youth. And he's right. But Gonzalez, an experienced personal trainer, knows the solution doesn't take the form of a pill. The secret is regular exercise, which keeps your brain, heart and body healthy while improving mood and preventing disease. As such, he offers personal, one-on-one training which is customized and focused on a client's special needs and goals. "I ask them how they feel, and I listen," he says. What's more, gonzales knows the hardest part of any fitness program is getting started. "But when people see that the body becomes stronger, functions more efficiently and has greater endurance, that makes all the difference," he points out. It's a transformation that Gonzalez finds deeply rewarding. "My job gives me the opportunity to help people feel better about themselves," he says. "I absolutely love that!"
Vital Stats:
Favorite Workout: Chest workout. Favorite Healthy Snack: 1 Subway Turkey Breast Wrap (190 calories). Best Time To Workout: Around 6 p.m. Best Exercise Tip: Listen to your body. Smart Approach: Shorter yet higher-intensity workouts. Guilty Food Pleasure: Pizza. Favorite Outdoor Exercise: Kayaking. Most Useful Equipment: Your body.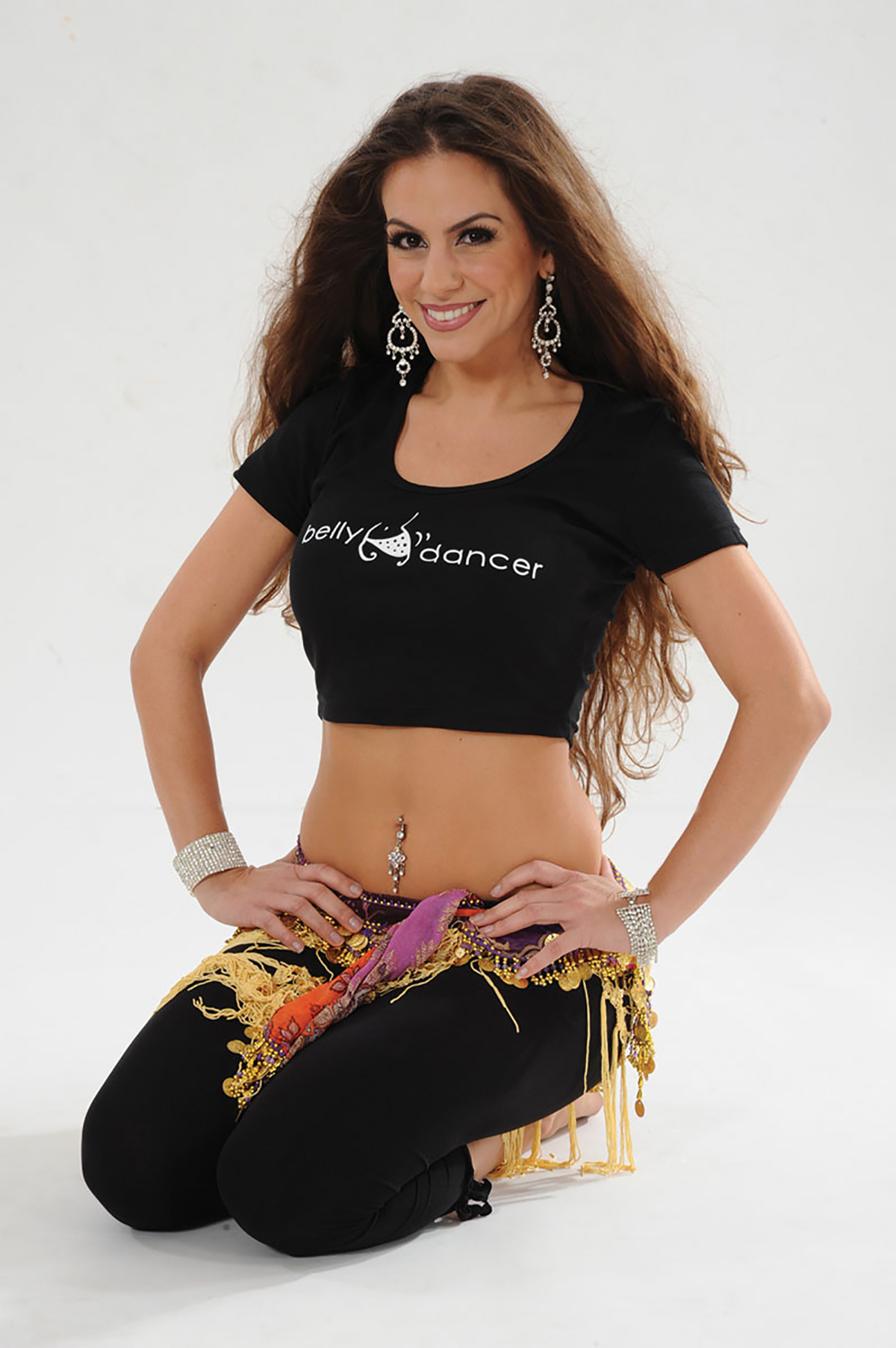 Portia Michelina Lange
Belly Motions, Inc.
430 South Dixie Highway, Coral Gables; 305.663.1553; BellyMotions.com
For Belly Motions President Portia Michelina Lange, bellydance was just supposed to be a bit of fun. But the AFAA-certified master of Step, Hi-Lo and Cardio Kickboxing (among others) finally met her fitness soul-mate via this sensual and artistic dance form. "I fell in love with the moves, the music and the art," she says. Ultimately, she wanted to take bellydance to the masses, and realized she could do it by combining her knowledge of fitness with her new-found passion. At Belly Motions, Lange and her staff teach a curriculum that combines the traditional dance structure with all the benefits of an efficient, inspiring exercise routine. Lange emphasizes that bellydance is challenging but low-impact, which means women of all shapes, sizes and fitness levels can get on board. "You're never too old to start learning," she says. "In fact, your dancing gets better with age!"
Vital Stats:
Favorite Music to Dance To: Arabic music, of course!. Favorite Healthy Snack: Almonds. Best Time To Workout: Whatever moves you! Guilty Food Pleasure: S'mores, strawberries and cream, bacon with maple syrup. Favorite Dance Attire: AMB Designs & Belly Motions Tees. Best Way To Relax: Taking a bubble bath after Bikram Yoga. Favorite Outdoor Activity: Gardening. Hardest Dance Move: Hagala (a syncopated movement of the pelvis from Egypt). Favorite Place To Dance: Inside my living room when no one is watching.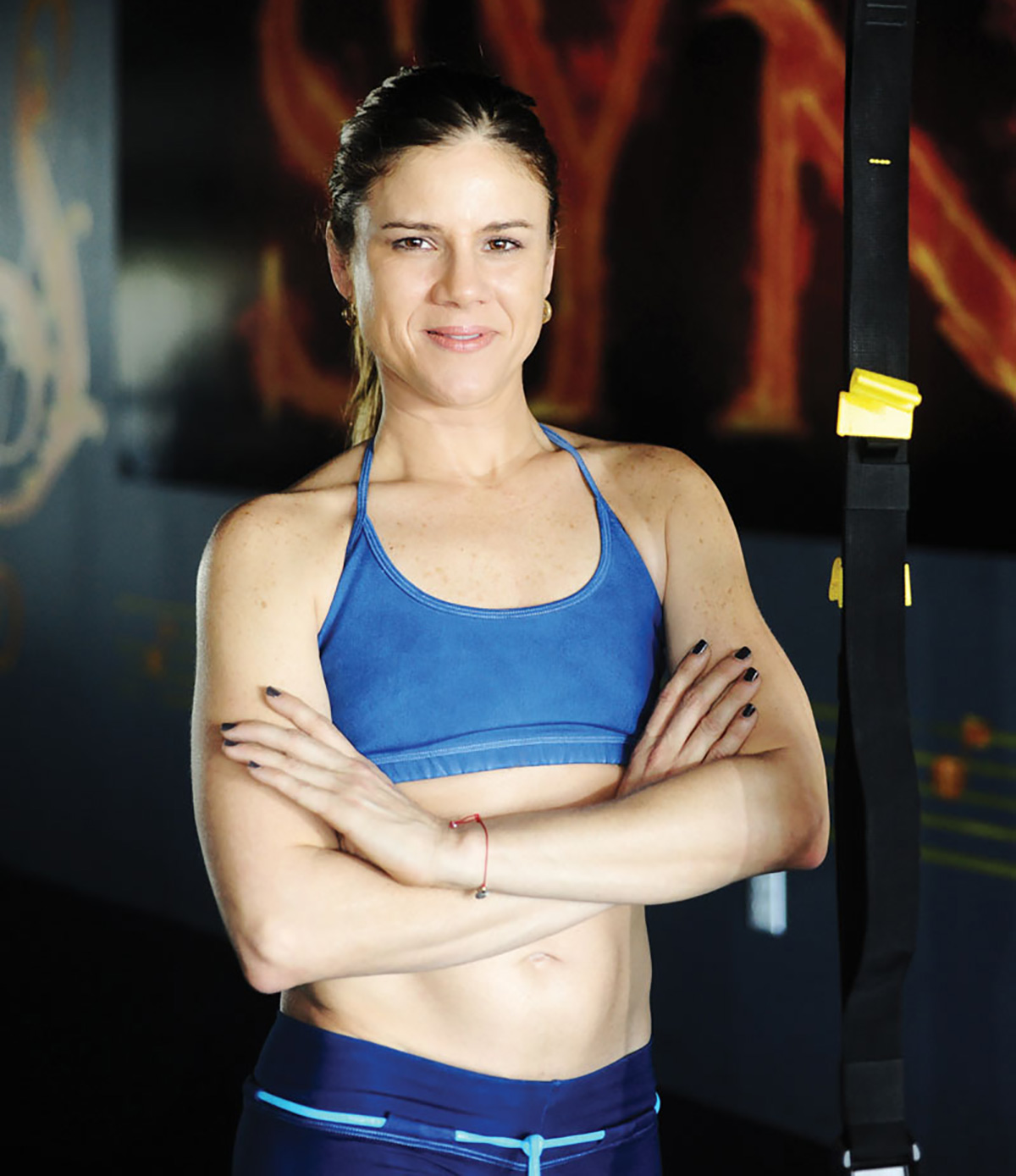 Jessica Ramirez
Synergy Private Gym; 328 Crandon Blvd., Ste. 210, Key Biscayne; 305.365.5934; SynergyFitnessMiami.com
At Synergy Private Gym, founder Jessica Ramirez and her team undertake hours of research and development to bring the latest advancements in fitness and health to their members. "Fitness is an industry that, much like cellphones and computers, is constantly growing and updating itself," says Ramirez. That's why her Synergy team customizes and updates their classes and training sessions to make sure they continue to maximize results, restoring and maintaining the body at an optimum level. And Synergy has no shortage of class and training options, from Anti-Gravity Yoga and Real Ryder Indoor Cycling to Zumba and Extreme Conditioning. "Fitness has always played a major role in my life," she says. "It's only natural for me to turn my passion into a career."
Vital Stats:
Favorite Workout: TRX Suspension training. Favorite Healthy Snack: Juice Plus Complete Shakes. Best Time To Workout: In the morning…it's better than coffee! Best Exercise Tip: Learn the language of your body and then listen. Silliest Fitness Trend: What we know nowadays as diets! Guilty Food Pleasure: Mikey-Lou BBQ. Favorite Outdoor Exercise: Running. Favorite Workout Music: Techno Remixes
Best Workout Fashion: ANATOMIE & Planet Body Active Wear.