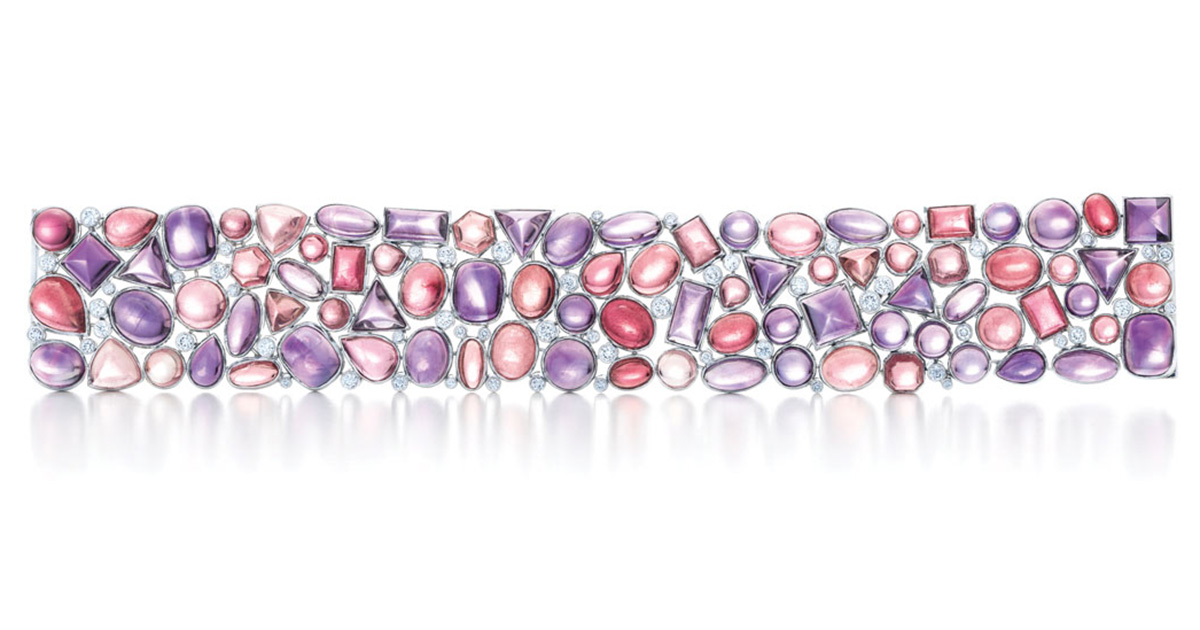 Put a little sparkle in your life with this gorgeously girly new bracelet, "A Garden Walk" from Tiffany & Co. The platinum setting holds dozens of amethysts, pink tourmalines, and — of course — glittering diamonds in a playful cobblestone pattern. It's elegant with a feminine flair; Tiffany.com.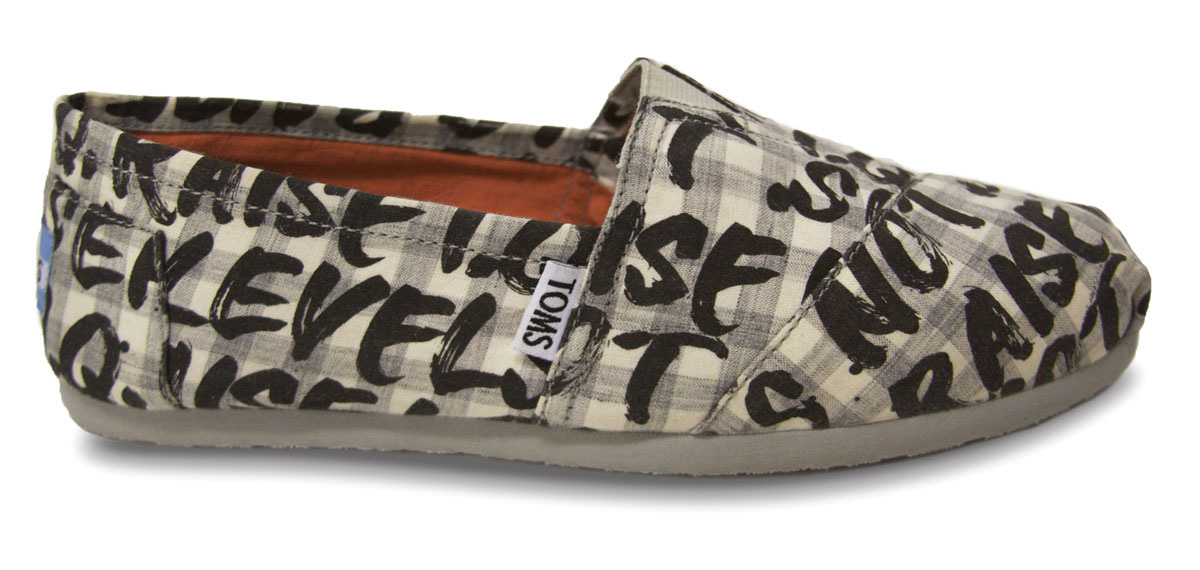 Charitable Kicks
They're fun, colorful and comfortable. And the best part is that every time you buy a pair of TOMS Shoes, the company gives one to a child in need. The shoes help kids in countries throughout the world are growing up barefoot, which increases their risk of getting injured or catching dangerous diseases; Toms.com.
Clever Dressing
Choosing the right clothing that fits properly can go a long way to slimming your look, no matter what size you are. Finding the right cut, colors, hemlines and necklines that balance your body proportions is the key. Here are some tips to dress thinner: 1.) Wear the right size: If your clothes are too tight, all the rolls, bulges, dimples, or any other flaw are accentuated. If clothes are too big, they add bulk and can make you look heavier than you actually are. 2.) Wear one hue: Tops and bottoms of the same color create an uninterrupted vertical line, making you look thinner and taller. 3.) Match your shoe color to your leg skin tone: Coordinate tones to elongate your bottom half. Try neutral skin-hued shoes with bare legs. 4.) Wear V-neck shirts and dresses: V-necks are a great way to create the illusion of a slimmer neckline, as they place emphasis on your chest area instead of on your neck. Avoid turtlenecks completely as they will make your neck disappear, meaning that you'll look shorter and bigger. 5.) Wear below-the-knee hemlines: Long skirts for tall women, below-the-knee for short. 6.) Boot-cut pants: This will give a more symmetrical appearance and make you appear thinner. Avoid tapered or flared legs. 7.) The right underwear: Body slimming underwear that fits properly can make a huge difference in how you look. Avoid bra straps that are too tight because they can cause rolls or bulges.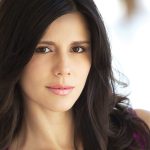 › Marisol Gomez is an Image & Style Consultant who helps individuals find their inner essence and then coaches them on how best to show it to the world through their personal style. For more style and image tips, visit Marisol-Gomez.com.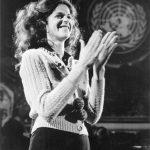 "I base most of my fashion sense on what doesn't itch."
— Gilda Radner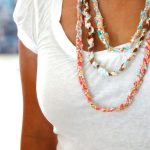 Twist Neck
For a fun D-Y-I fashion project, take strips of colorful fabric and braid them tightly together. Layer them together to create funky necklaces or use on as a strappy belt.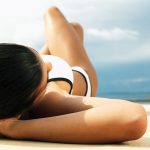 Lighten Up
The heat this season can put your makeup through the wringer. Stick to a lightweight tinted moisturizer for an even, summer-proof finish, and accent with powder-based color.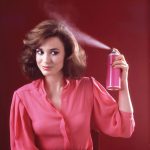 Super Spray
Carry a travel-sized bottle of hairspray in your bag. When hair starts looking limp and flat halfway through the day, flip your hair upside-down and give your roots a light spray.