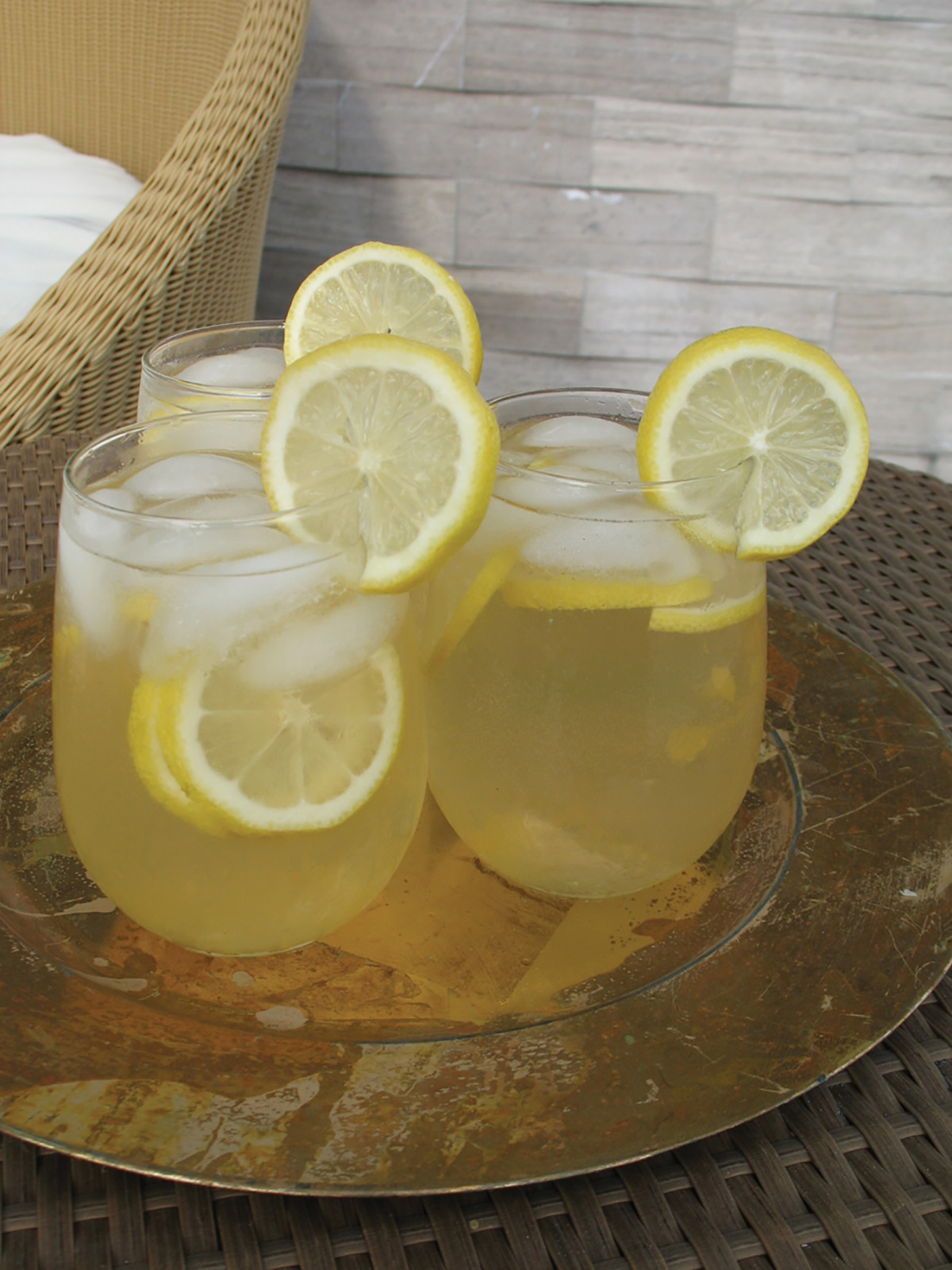 Edible Gold Leaf Flakes*
2 cups Dry White Wine
2 cups Organic Lemonade
2 cups Ginger Ale
Splash of Rémy Martin Cognac
Lemon to garnish
Mix all liquids in a pitcher. Sprinkle desired amount of Edible Gold Leaf into pitcher. Stir. Add ice. Pour into glasses and garnish with lemon slices. Servings vary based on glass used.
*Edible Gold Leaf does not add flavor to this drink but adds that extra touch of class that makes this a true Key Biscayne cocktail; 350 mg of 23Kt Edible Gold Leaf Flakes available online at GoldLeafCompany.com for $29.