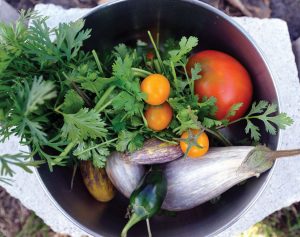 Great Eats
Growing your own fruits and vegetables is a great motivator to incorporate more of them into you and your family's diet — a key element in ensuring proper nutrition and helping to control weight. With homegrown vegetables, you can rest assured as to what fertilizers or pesticides are used, going all-organic if you choose, or making informed decisions about products. Working in the garden is also excellent exercise.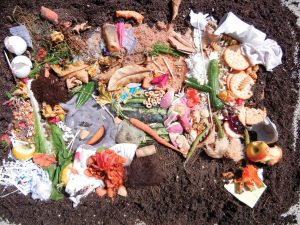 Global Benefit
Food transportation can make a significant impact on the world in terms of pollution, but there's no fossil fuels expended in picking a tomato from your backyard. Use kitchen waste for composting, and you'll be improving your soil while reducing your contribution to landfills. Gardeners are also less likely to waste produce…after all, you worked to produce those veggies!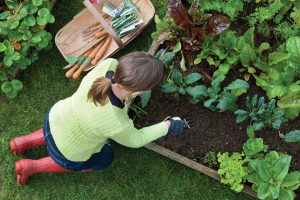 Soul Booster
Gardening is also an effective stress-reliever, reducing levels of harmful cortisol. It's a potent combination of moderate exercise, contact with nature and it even includes a dose of sunlight — a proven mood-booster. It's also a time to step away from life's other worries and obligations, giving your mind a rare chance to focus and be attentive to simple, fulfilling activities.
Fit Advantage
Looking for a new way to get fit? It doesn't matter if you're old or young, or what your fitness level or goal is — thousands of people at all fitness levels now train on the TRX, from everyday people who just want to feel and look their best to some of the world's most elite athletes. The TRX workout uses resistance bands to deliver a total-body workout using your own bodyweight to create muscle-building. Though TRX is fairly intuitive to use, to get the full benefits it potentially offers, it's important to get expert training like the sort we offer at Synergy. Our program covers not just the basics, but also key techniques that effectively and safely create a full-body, functional and fun workout. It isn't just about training muscles: We train movement. Synergy offers a free week of unlimited classes for those who are looking to try TRX out for themselves. Contact us to sign up or to learn more about this effective, enjoyable workout system.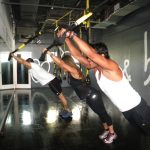 ABOUT THE AUTHOR
› Israel Piñate, is a High Performance Athlete, Certified Personal Trainer & Certified TRX Trainer at Synergy Private Gym, 328 Crandon Blvd., Ste. 210, Key Biscayne; 305.365.5934; SynergyFitnessMiami.com.