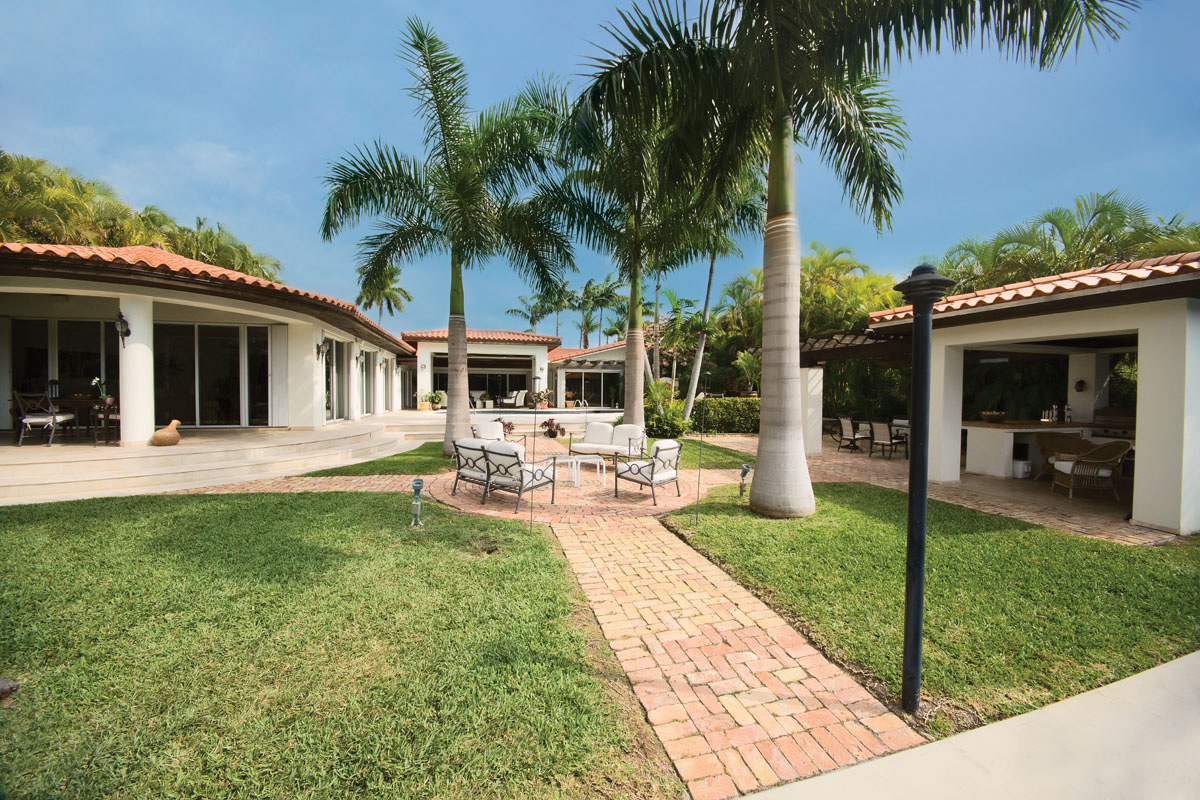 The expansive home boasts a 14,070-sq.-ft. lot and more than 4, 000-sq.-ft. of interior space. The canal-front backyard offers almost direct access to Pines Canal and the open Bay as well as great canal views from this manicured and charming backyard and pool. Separate outdoor entertaining areas make this an ideal home for a family who likes to entertain.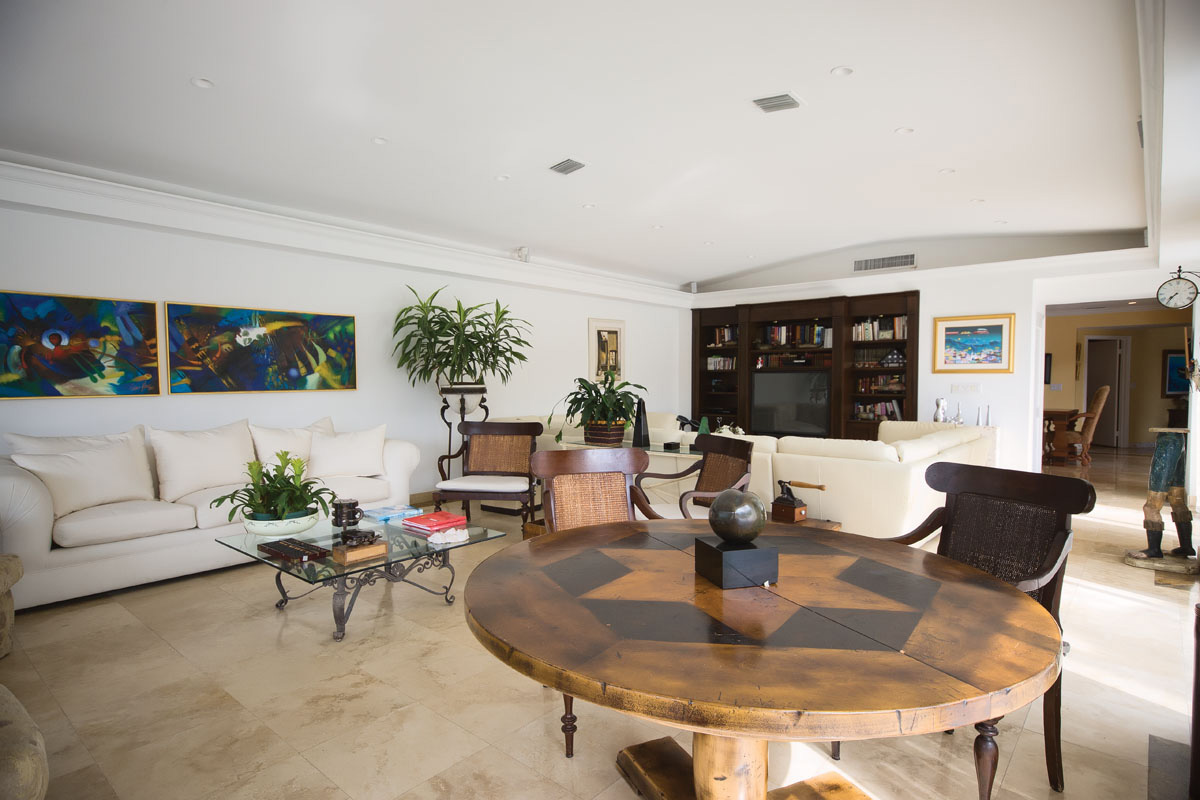 The spacious grand salon offers an entertainment and lounge area completely separate from the formal living room. Sliding doors throughout offer unobstructed views of the canal and garden, with natural light filtering in throughout the day.
The master bedroom offers an oasis of calm with it's hardwood floors and studio area or sitting room. The master bath offers views to a walled garden.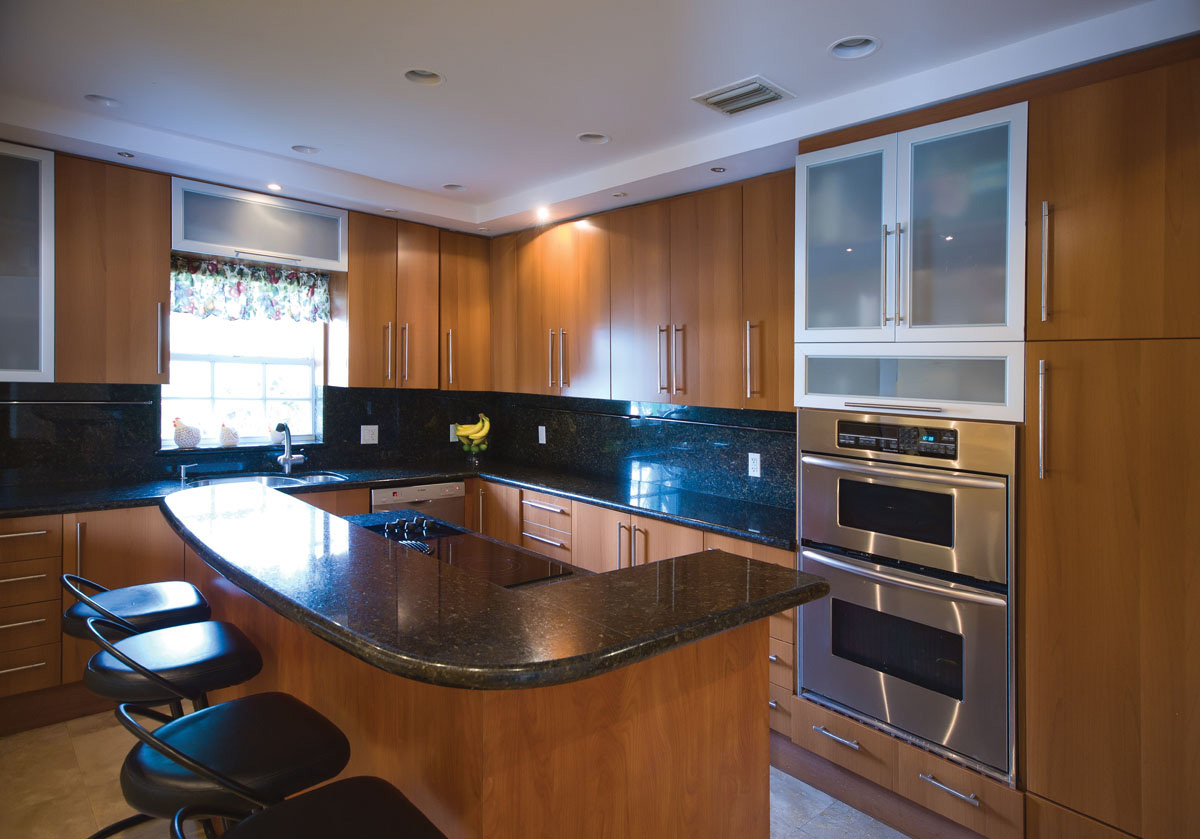 The kitchen offers granite countertops, wood cabinets and a cooking island. All appliances are stainless steel and modern. The kitchen leads out to an enclosed garage.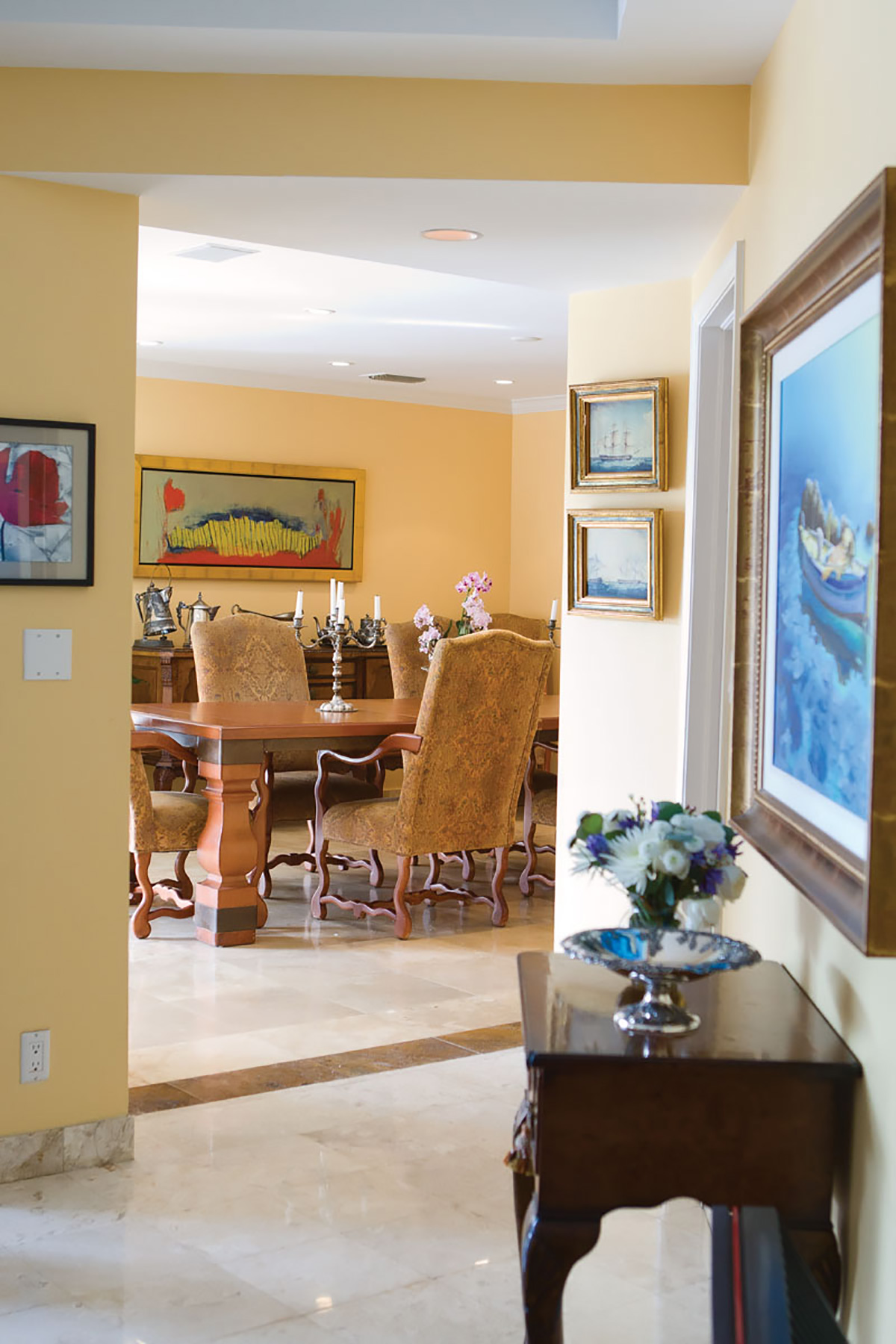 The open floorplan of this home offers an easy flow and is very family-friendly. This hallway leads to the spacious dining room and the grand salon beyond.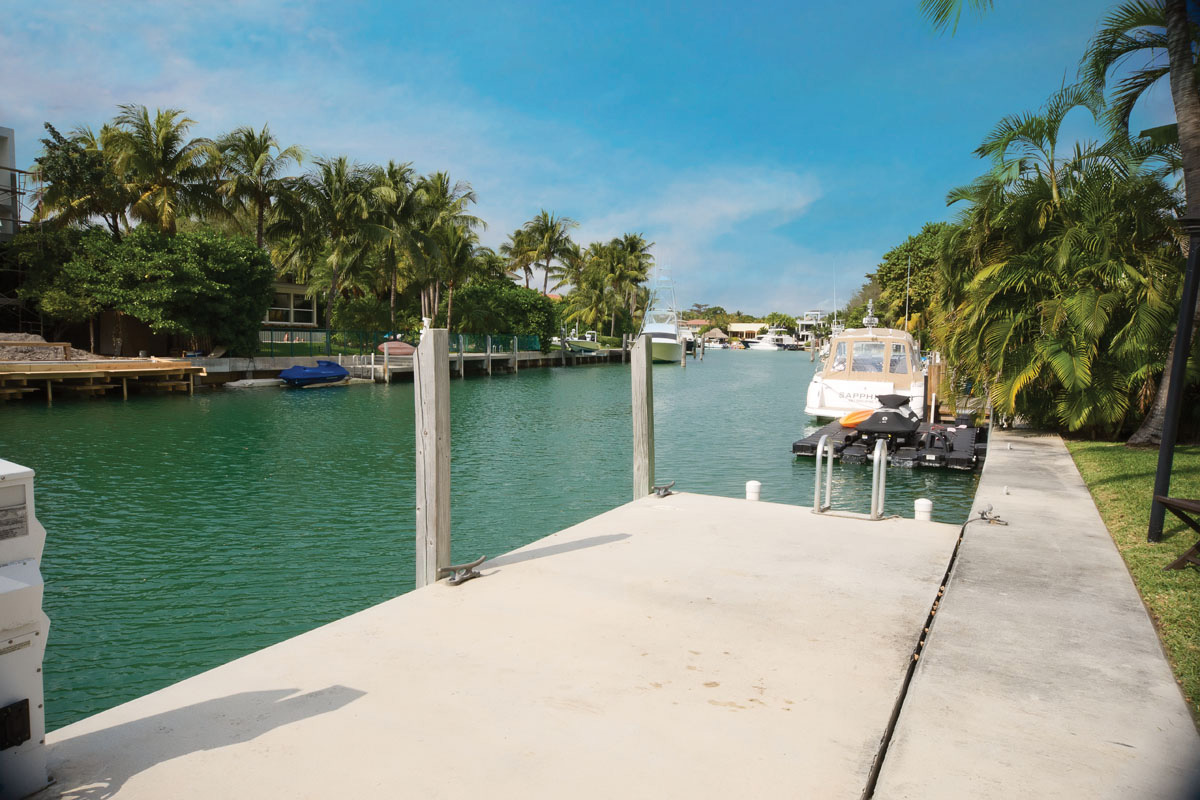 The close proximity and almost direct access to Pines Canal is a boater's dream! The canal views offer unparalleled prestige and desirability.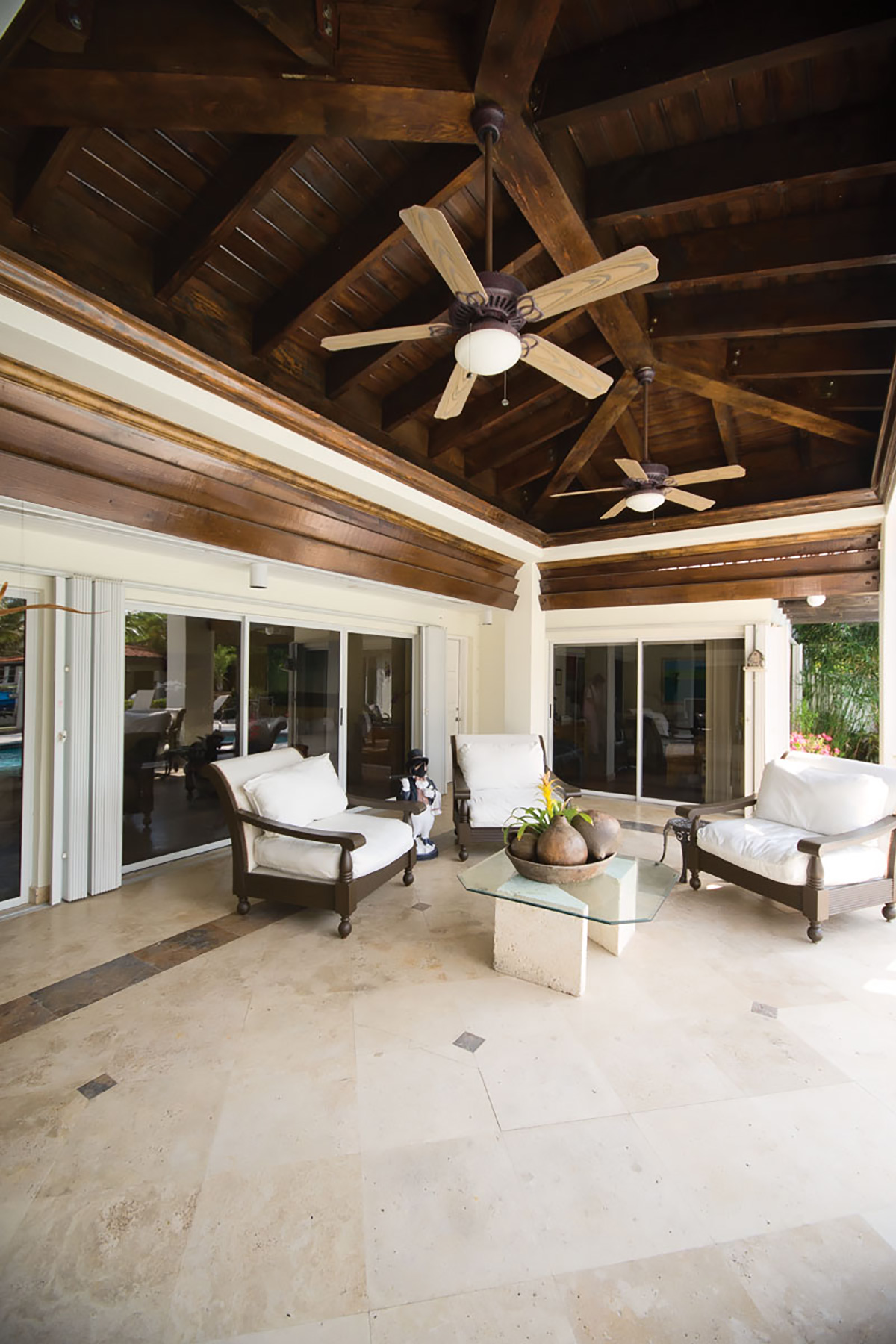 The covered terrace offers an airy area for relaxing and entertaining. The double-high, wood-beam ceiling adds to the charm of the space.
The inviting pool will beckon you to take a relaxing swim. The patio surrounding the pool has lots of space for sunning, relaxing and contemplating the canal beyond.