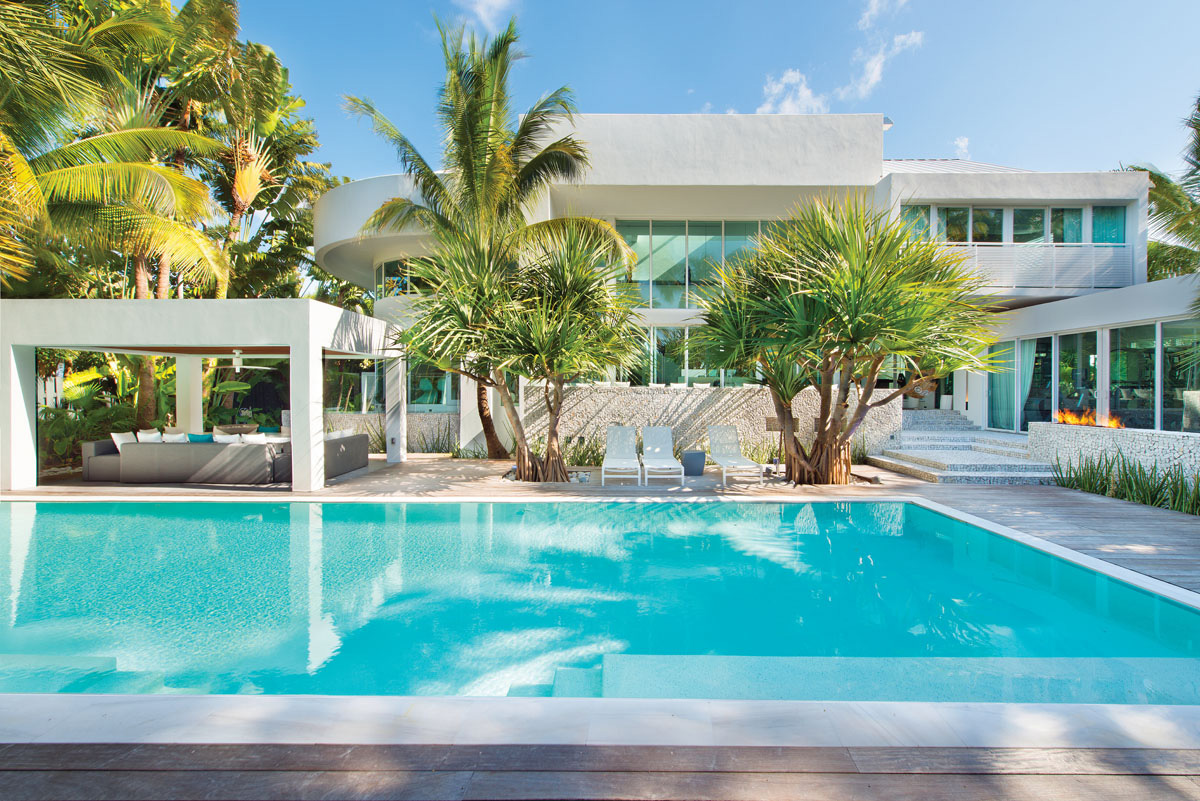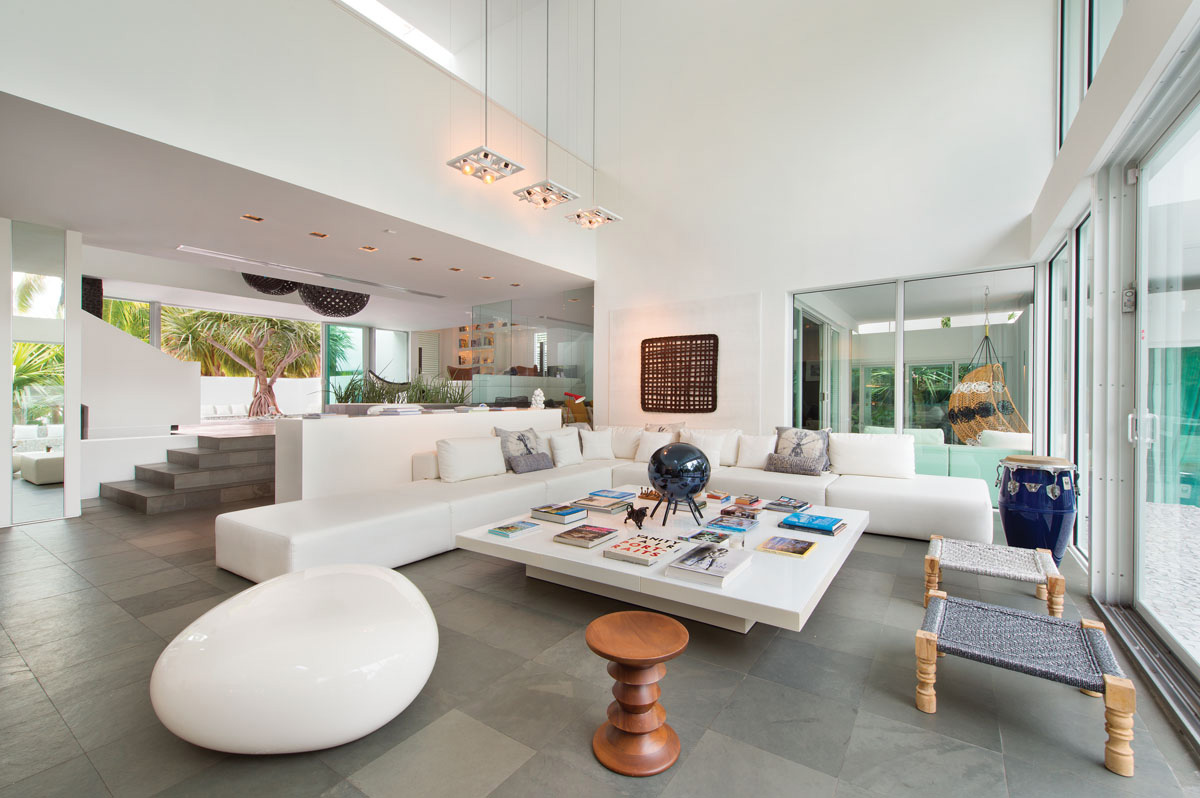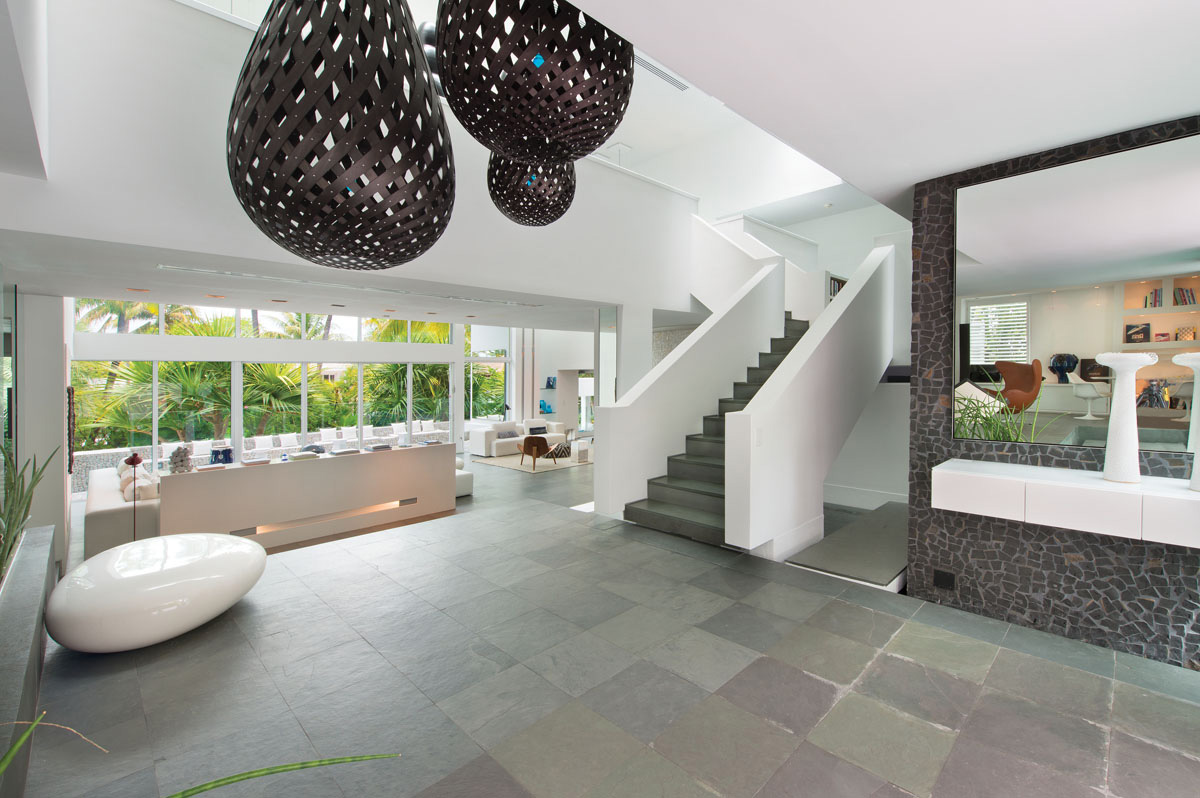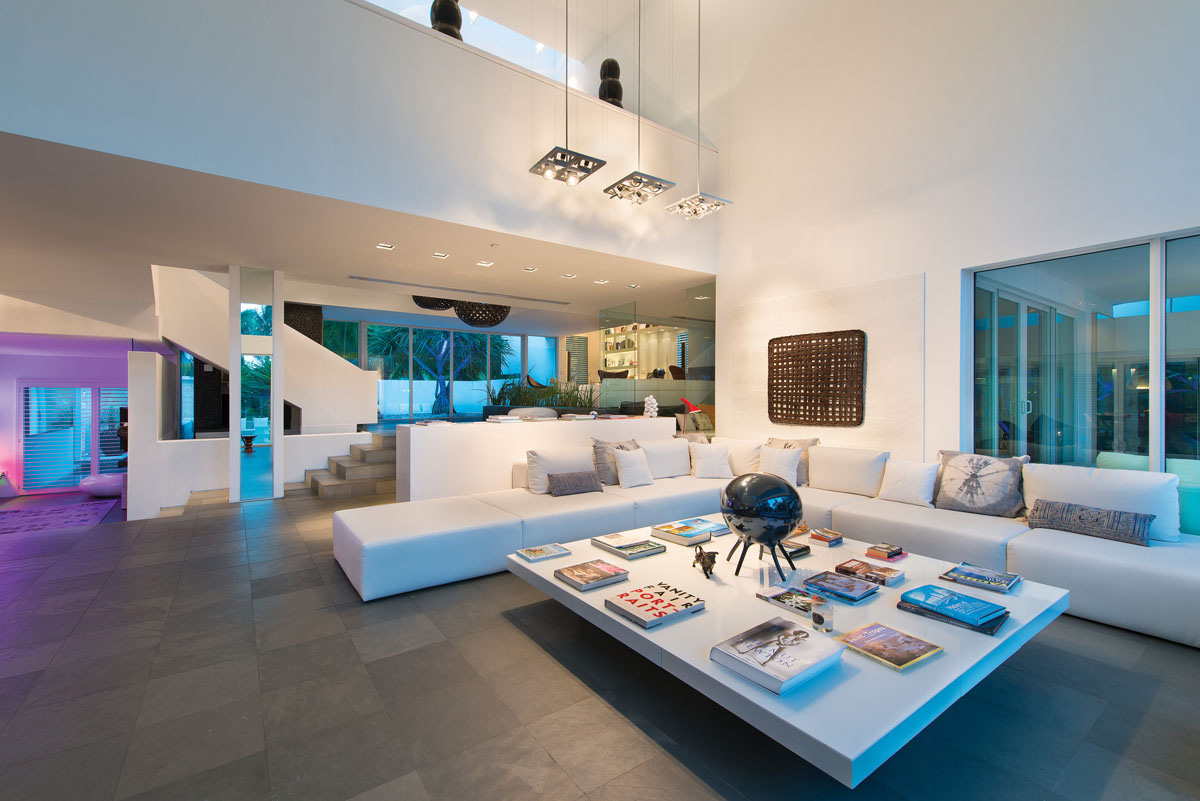 The 1st level offers an open floorplan that communicates fluently with the entry courtyard and the garden on the water's edge. A soothing fountain streams water through the entrance of the home. The vaulted ceiling emphasizes the bridge on the 2nd floor that connects 3 bedrooms with the master suite.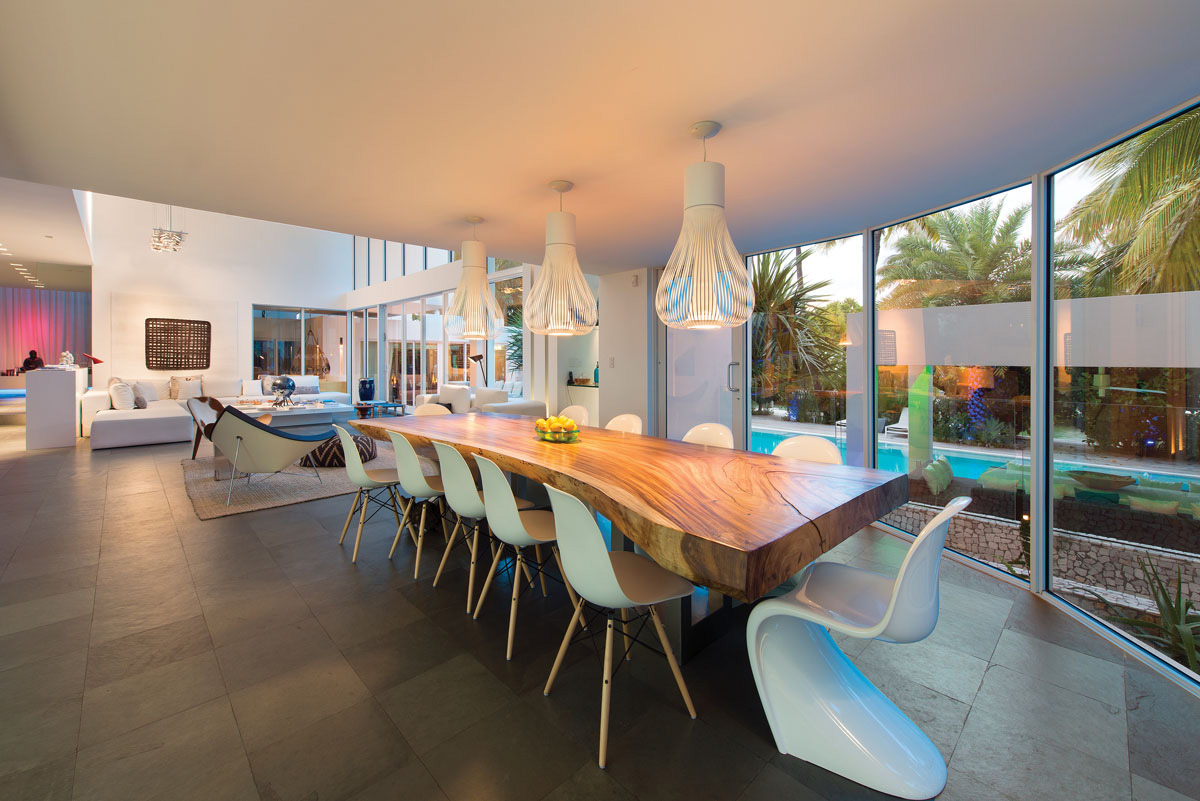 The high floor-to-ceiling windows invite natural light and provide zen-like views of the pool and beautifully landscaped grounds, featuring majestic palms. With open views of the outside, the formal dining area is served by a Master Chef's kitchen finished with top-of-the-line appliances.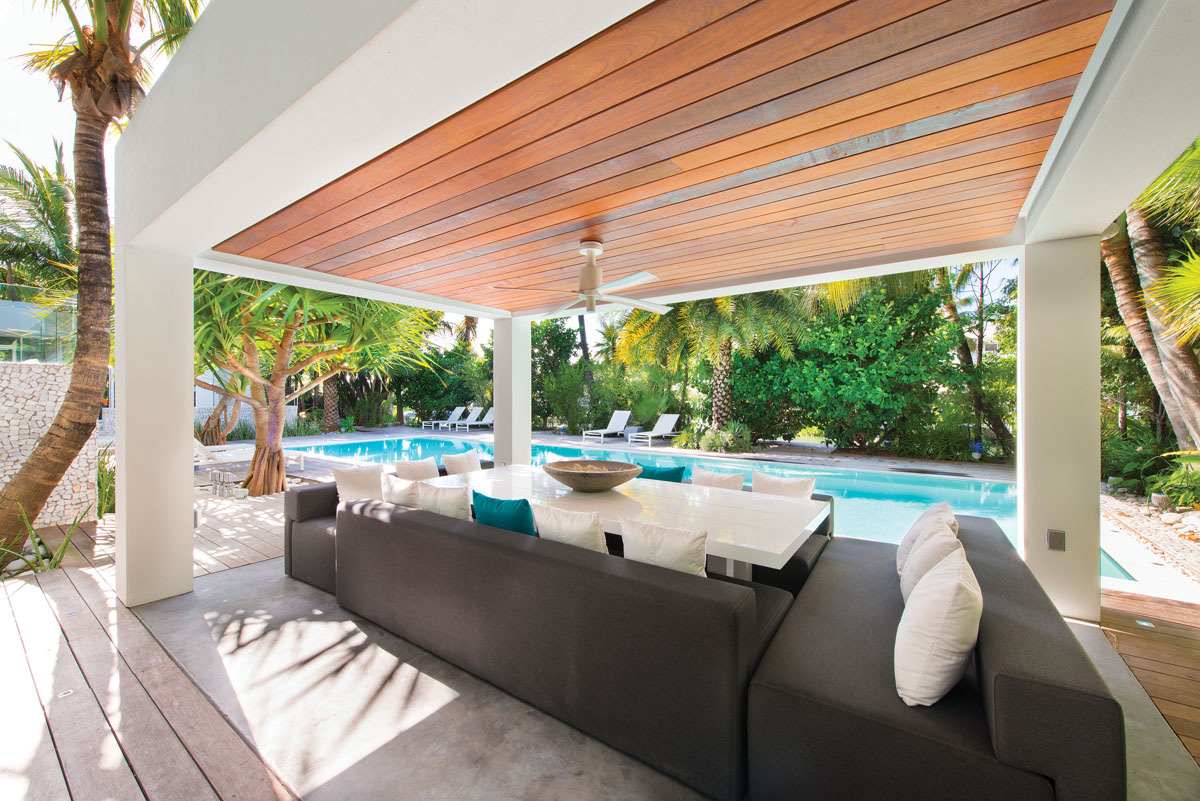 The home offers grand spaces for entertaining and cozy alcoves for intimate gatherings, including this poolside gazebo.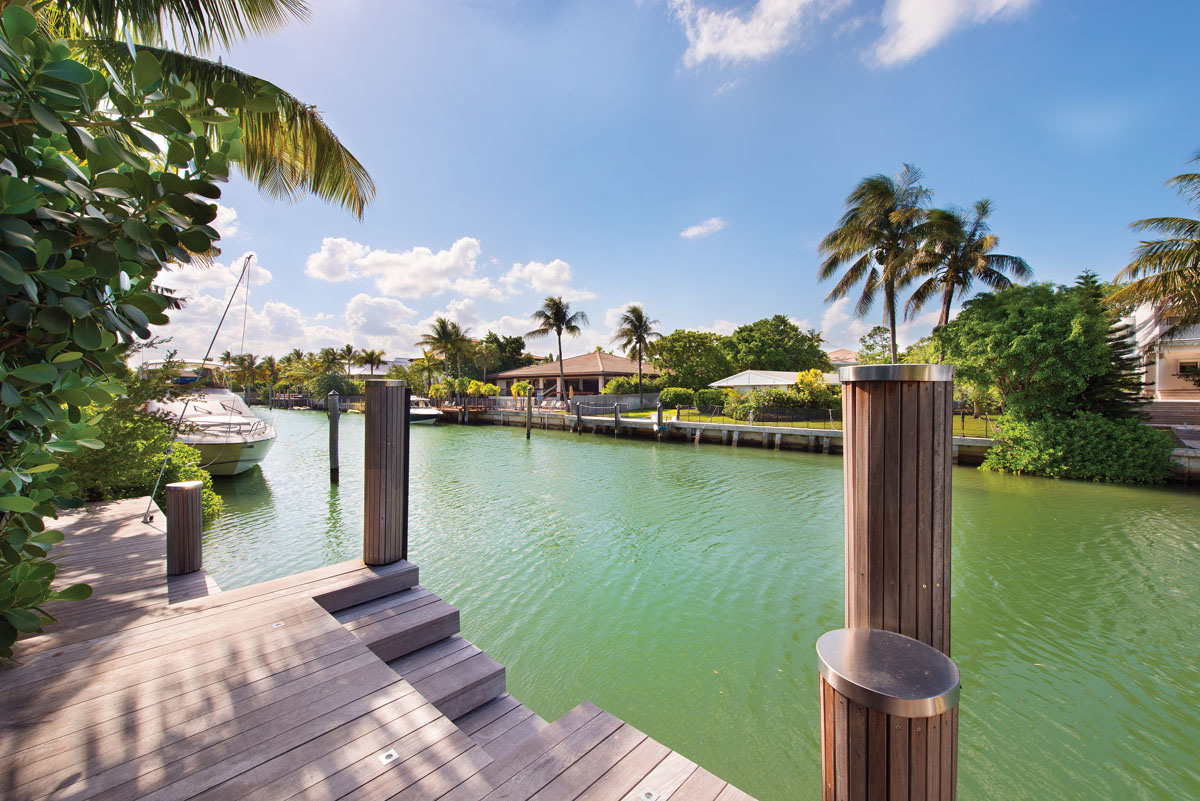 Above: Both the multi-level waterfront dock and poolside area feature Ipe decking — comprised of a superior tropical hardwood that ages beautifully.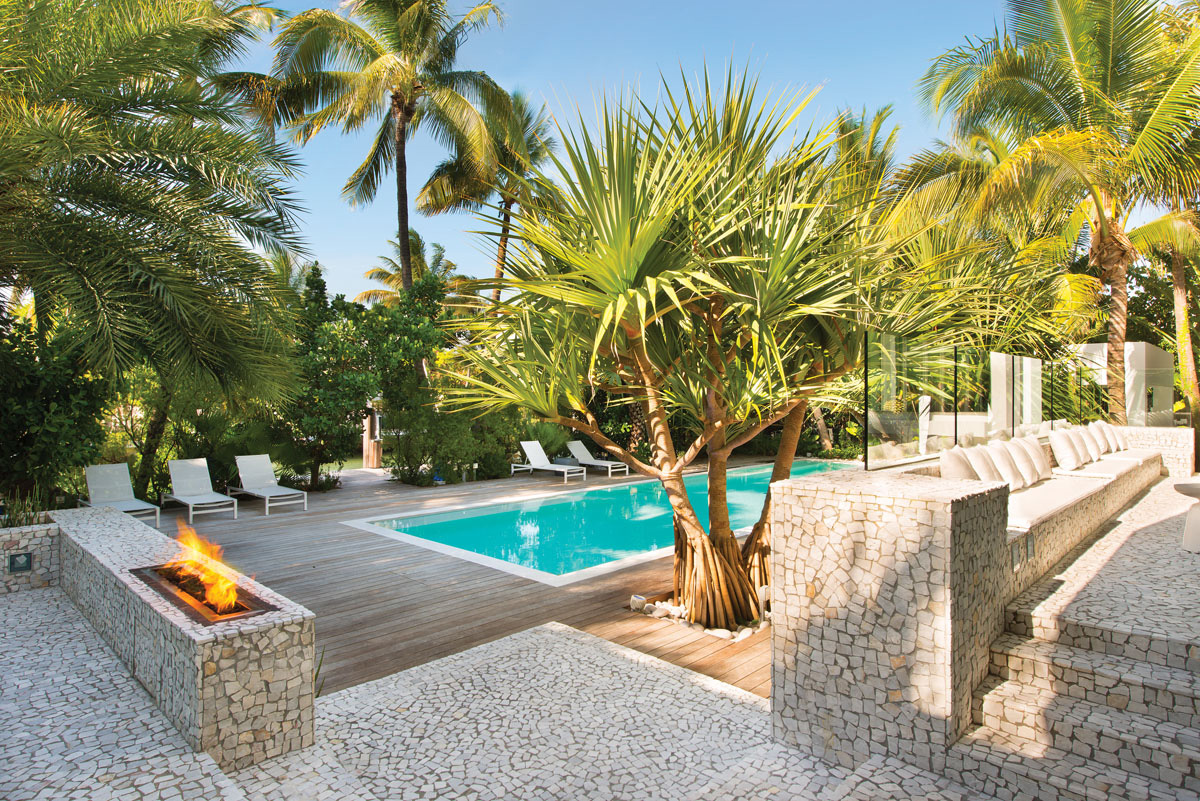 The exterior façade is detailed with a stunning white petra portuguesa stone. This, along with the vanishing edge pool, the fountains, the fireplace and detailed lighting throughout, all come together to evoke a mood of complete island serenity.