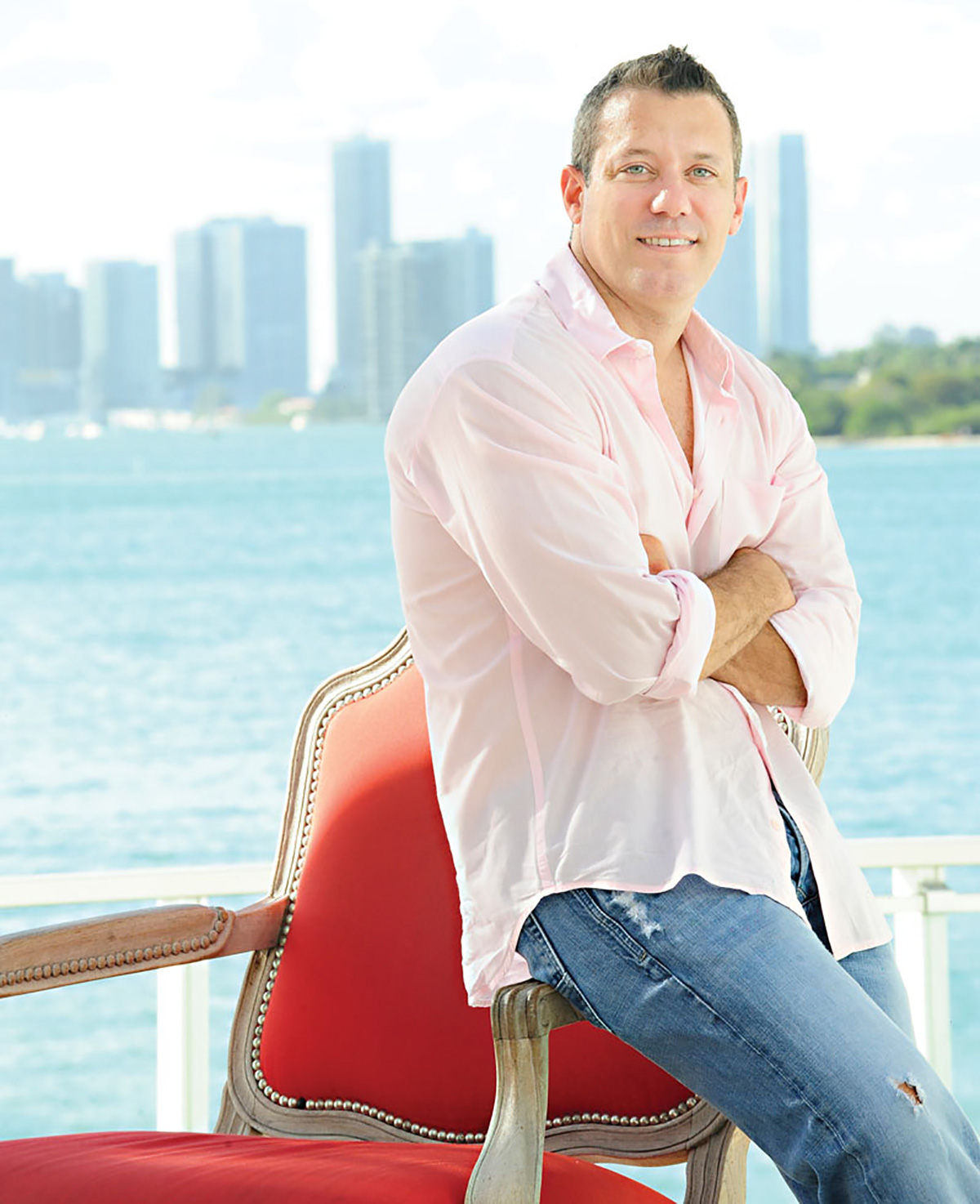 Wise Travels
"Going to different places, experiencing new cultures — that's where my heart is and I love being the catalyst for others to do the same!"
"As a child, many people in my family considered me sort of fearless," says Maikel Rodriguez with a wry grin. As the President of Brickell Travel Management, his philosophy follows that same train of thought. "With all of the competition out there, intimidation is a luxury we can't afford," he says. "We go after big accounts with little or no hesitation and are always exploring how we can get an edge." Rodriguez's ambition has served him well. After starting Brickell Travel, he says one of his greatest accomplishments has been putting together a business team and robust client portfolio for the travel agency. Currently, he's completing the redesign of the company's websites and subsidiaries, which will have branches to service corporate clients and leisure travelers alike, including fine wine & gourmet travel offerings for specialty tours.
Quick Facts
Favorite kick-back concoction: "Mojitos — the accent of mint is such a refreshing touch!"
If he weren't atop a growing company: "I'd likely become a pilot."
Secret skill: "I'm a very good dancer…but beauty is in the eye of the beholder!"
Text by Cristina Zuazua; Photo by Chantal Lawrie
Maikel Rodriguez is President of Brickell Travel Management; 175 SW 7th St., Ste. 1400, Miami; 305.856.8889; BrickellTravel.com.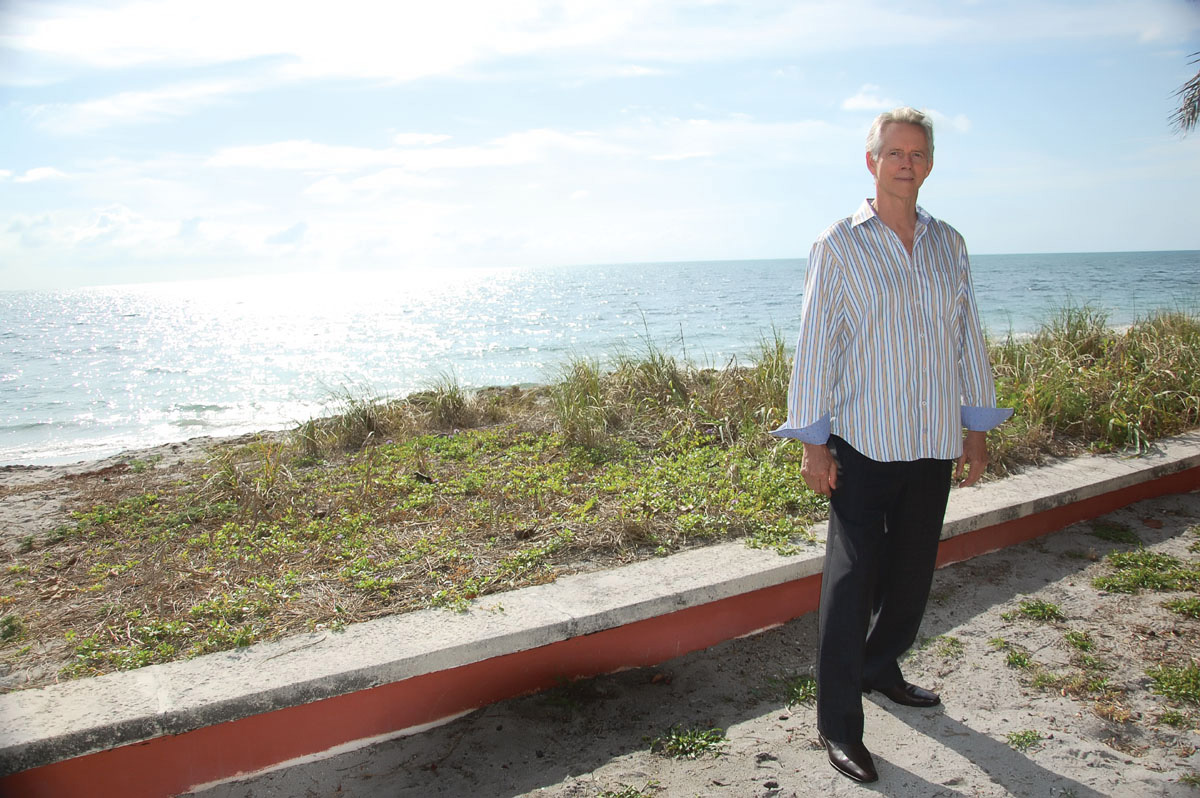 All Business
"I find learning about each business I list fascinating; the key is helping buyers find businesses that will give them successful futures."
As a leader in his field, Business Broker & Commercial Realtor Steven Minor knows that the core of his company comes down to trust. "Everything we do is confidential," he says. As such, he works to develop generic offerings for syndicated Multiple Listings Systems and provide respondents with specific information about their target business once they sign a confidentiality agreement. "We're trained to value businesses and have access to industry statistics to back up our valuations," he says. Minor's transactions often include selling small businesses that include real estate. As for what's coming down the pike, he is only too happy to elaborate. "We're working closely with an SBA lender to provide acquisition capital to our business buyers," he says. "I'm excited to see how this will grow our business!"
Quick Facts
Choice drink: "Flor De Caña…straight."
Proudest accomplishment: "Building a hot-tub business from scratch to the largest in the world."
If he weren't a influential business broker…"I'd probably be fly fishing in Northern California with my best friend and my brother."
Text by Cristina Zuazua; Photo by Maritza Minor
Steven Minor is a Business Broker at VR Coral Gables, 2199 Ponce De Leon Blvd., Ste. 200; 305.448.5559; VRCoralGables.com.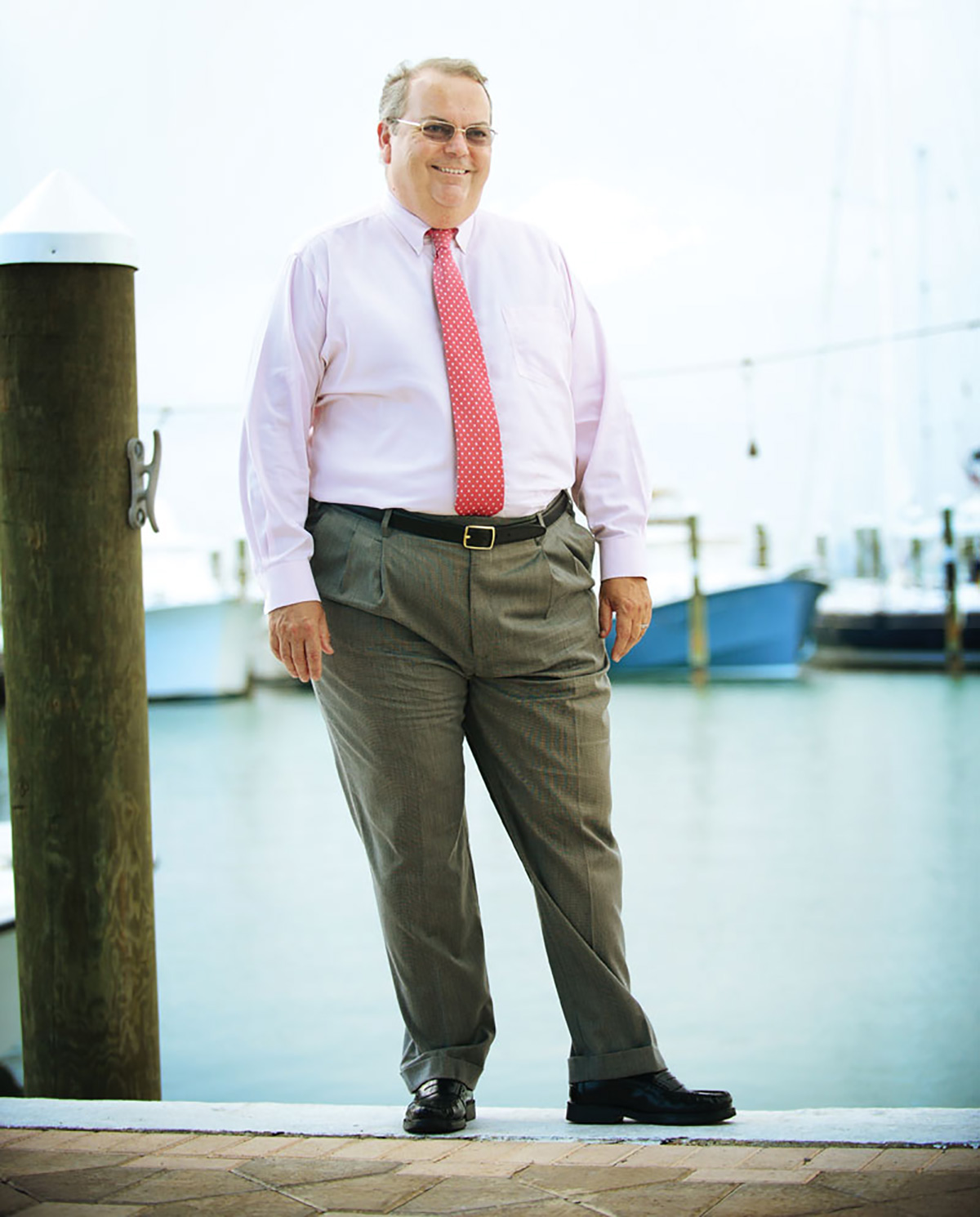 Above Board
"I started in this industry 25 years ago and discovered I loved it — and I've been here ever since!"
Jerry Clemens is no stranger to hard work. Since his first job as a dishwasher making $1.60 an hour as a teenager, he's made it his priority to put his best food forward in the operations industry. As the GM & COO of Key Biscayne Yacht Club, the self-described "people person" is in the business of continuing the club's 50+ year tradition of providing for the social and maritime needs of the growing, diverse population of Key Biscayne. His career inspiration? "My mother always said that the older you get, the faster time flies, and she was right," he says. "Her advice would be to enjoy life and all that it has to offer while you can — and that's exactly what we help our members do." As for the future, Clemens' plan is self-evident: "I will continue to do everything I can to make Key Biscayne Yacht Club the best it can be," he says.
Quick Facts
Words of wisdom: "Everything's within walking distance, if you have the time."
If you're going to do it, do it right: "I love beer. But beer with character…not that whimpy light stuff!"
Time out: "I like to celebrate the good things in life by taking my lovely wife, Lynn, out to dinner."
Text by Cristina Zuazua; Photo by Chantal Lawrie
Jerry Clemens is GM & COO of Key Biscayne Yacht Club; 180 Harbor Dr., Key Biscayne; 305.361.9171; KBYC.org.