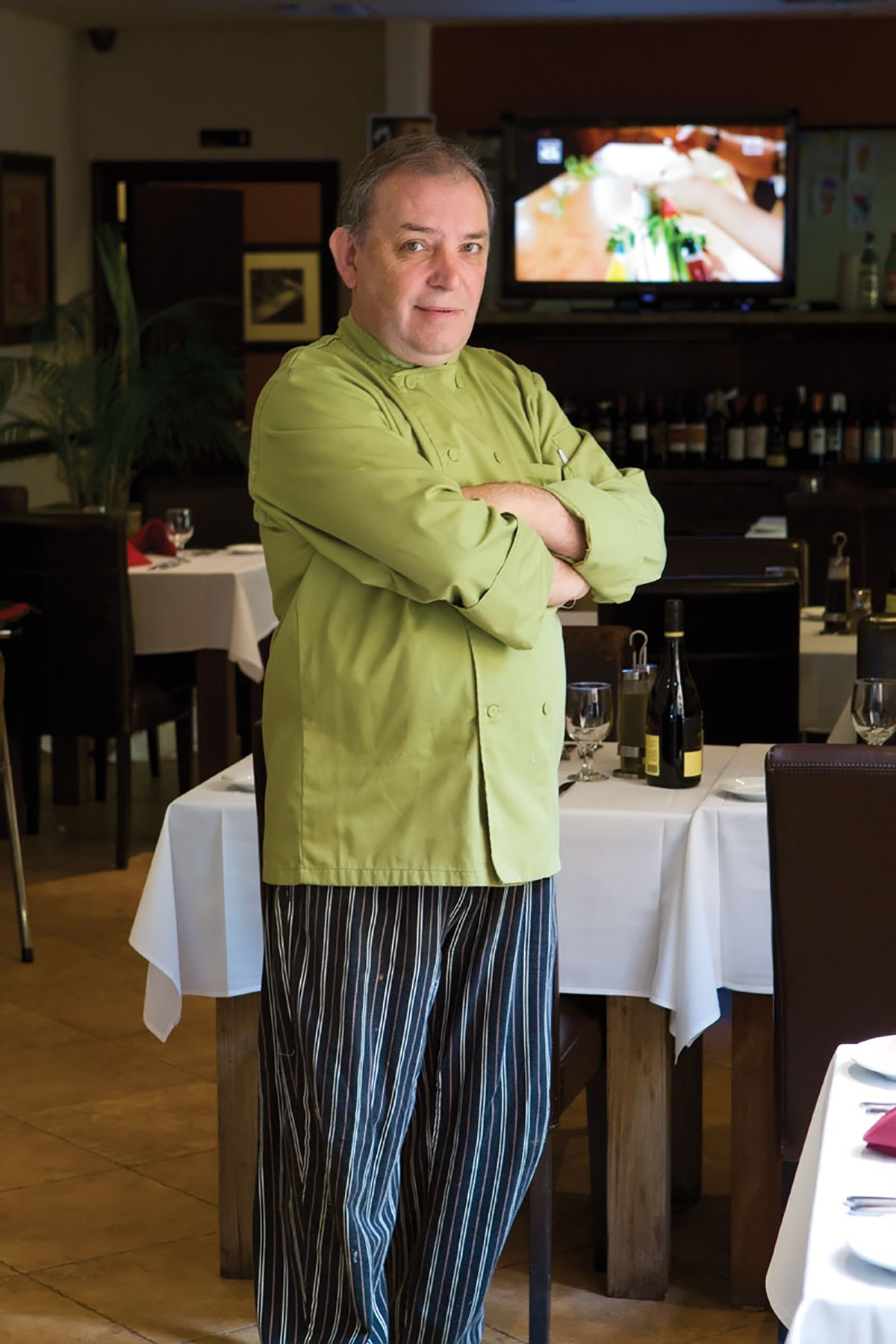 Good Taste
"Cooking is my ultimate form of artistry — I make food with love and passion."
When asked how he would describe himself, Alberto Cabanas sums it up with one word: demanding. As Executive Chef at the stylish Plaza Restaurant in Key Biscayne, he knows the importance of doing superlative work to make each visitor's meal the best possible. Initially inspired to create new dishes in the kitchen by his mother's tradition of making homemade pastas every Sunday for the whole family, Cabanas still loves a good home-cooked meal. It shows in the menus he develops for the restaurant, and in his plans to open another restaurant in the future. His passion is a testament to the success of his creations at The Plaza. "It's all about hard, meticulous work," he explains. "Working in the kitchen can get incredibly hectic at times, but I always keep the diners in mind — after all, they are the reason we do what we do!"
Quick Facts
His day is made when…"I see the plate return to the kitchen empty!"
Most meaningful night on the job: "There was one dinner where my son and my assistant helped me prepare a private dinner — the experience was priceless."
'No' is not an option: "My motto has always been 'I can do it.'"
Text by Cristina Zuazua; Photo: Antonio Eli
Alberto Cabanas is the Executive Chef at The Plaza; 200 Crandon Blvd., Ste. 106, Key Biscayne; 305.365.1232.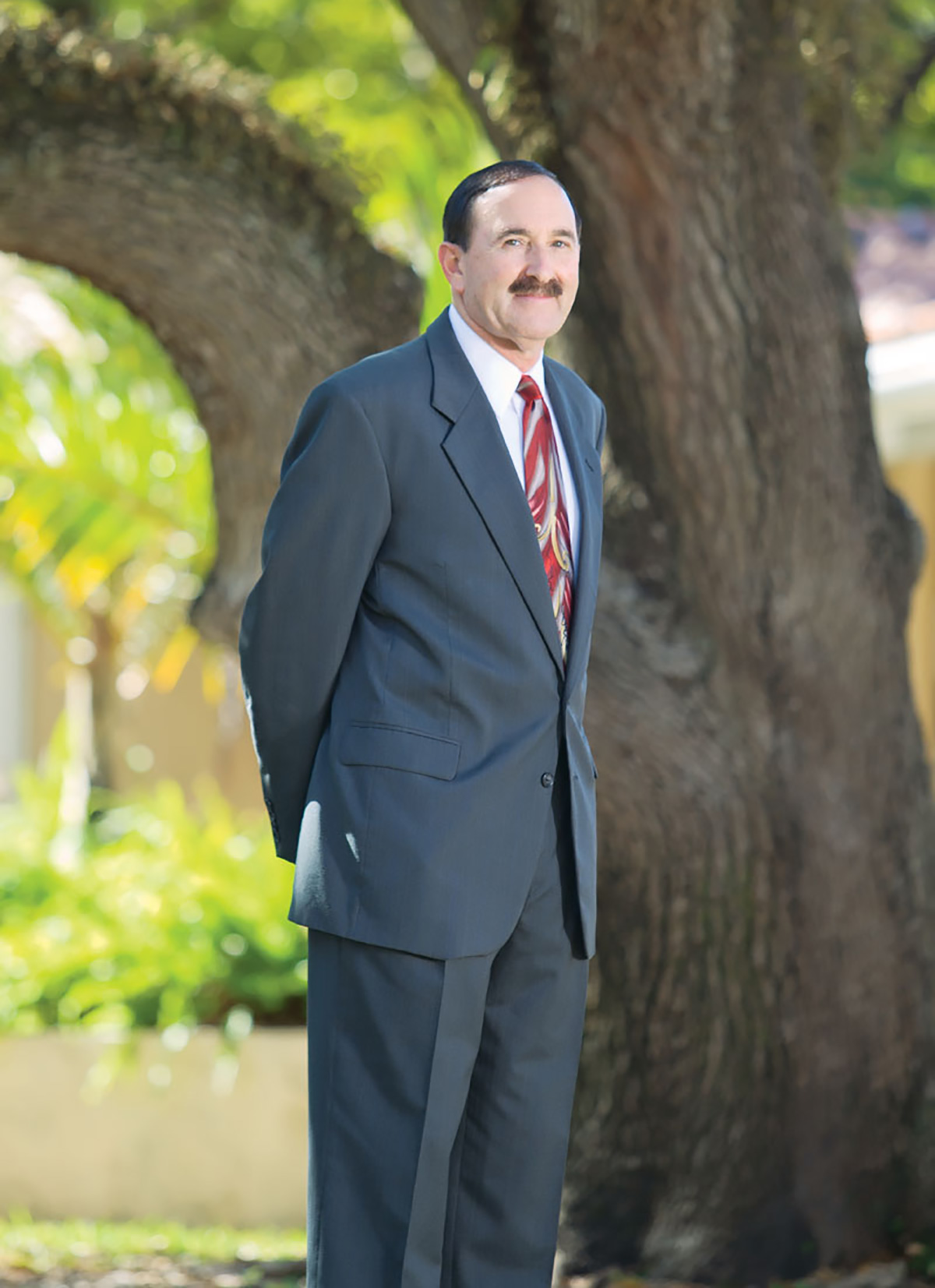 Great Influence
"As Principal of Riviera Day School, I look for new ways to improve the learning process for students and teachers."
For Alvin Glicksberg, the way to help others has been clear to him for a while. As he began his college career, a friend who was a teacher asked if he would volunteer to help out at his school. Glicksberg agreed to coach sports teams, tutor and substitute teach, and he's been hooked on teaching ever since. "I found I really enjoyed what I was doing and was having a positive impact on the students," he explains. "I taught many different subjects when I started at my first job, and realized I would be able to influence and help more students and teachers as a principal." In that position at the Riviera Day School campus of Riviera Schools, Glicksberg takes his role seriously. In fact, he's looking forward to its first graduating class in 2015 at the Prep School, adding, "We have prepared them to be successful in anything they wish to do in the future and have happy, fulfilling lives."
Quick Facts
He's a master of trivia: "Years ago, I was a member of a team that came in 2nd place in a Florida Trivial Pursuit contest."
As a kid…"My first real job was delivering newspapers by bike when I was 15."
He digs loyalty: "I've had 3 Golden Retrievers as pets, each one named Spirit."
Text by Cristina Zuazua; Photo: Antonio Eli
Alvin Glicksberg is the Principal of the Riviera Day School campus of Riviera Schools; 6800 Nervia St., Coral Gables; 305.666.1856; RivieraSchools.com.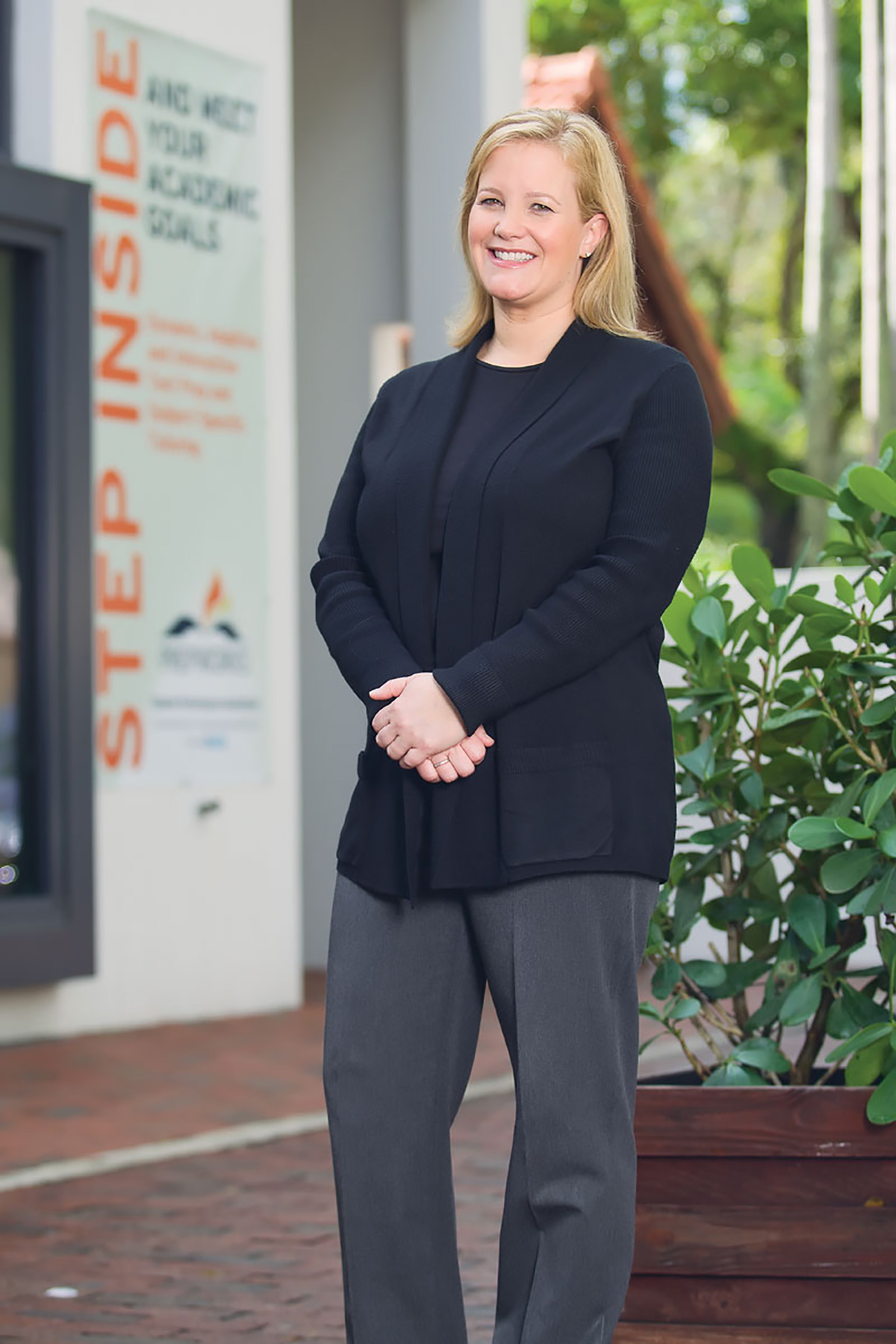 Lead Teach
"My own educational experiences inspired me to share learning with others."
Tracy LaFlamme Ortega, Founder & CEO of PREPWORKS, knows that while hard work is the key to success, her students can achieve their goals more effectively with the right tools. At the top-notch standardized test prep and tutoring facility, this is exactly what she gives them. "Our purpose is helping students achieve their academic bests," she says. Laughing, she remembers her start in 2005 with an old Trimline phone hooked up to a business line; not believing it would ring often, Ortega set it to silent, placing the phone under her bed at home so her family wouldn't confuse the lines. Later, she checked the voicemail and had 48 messages! "We made the best of each, and the phone earned itself a prominent position on the desk." Today, Ortega is improving her program with online tools that are already gaining ground in New York and Chicago. "We have big plans for the future," she says.
Quick Facts
Top energy booster: Cinnamon Dolce Soy Lattes.
Mark of approval: "My nickname is TLO — my initials — since that's how I often sign off on student papers."
Sage tip…"Seek advice in areas in which you are not proficient."
Text by Cristina Zuazua; Photo: Antonio Eli
Tracy LaFlamme Ortega is Founder & CEO of PREPWORKS; 604 Crandon Blvd., Key Biscayne and 3439 Main Hwy., Coconut Grove; 305.361.2400; PREPWORKS2400.com.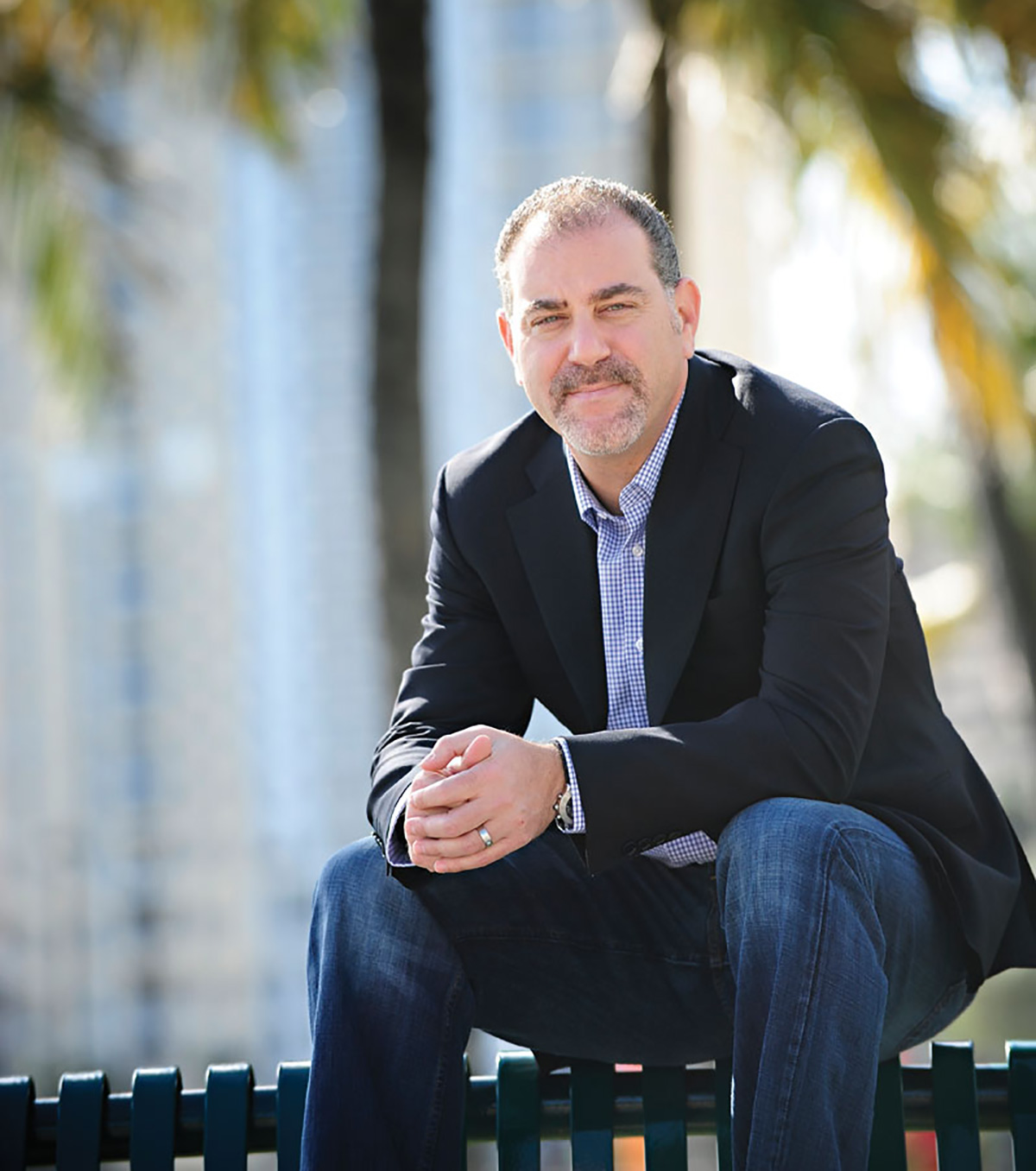 Power Marketer
"Our hands-on approach and collaboration allows us to become an extension of management teams."
Derek Hodes knows his work: "Simply put, we provide "The Voice" to our clients and their events." The President of Momentum Marketing, a Miami-based agency representing some of the largest and most successful events in South Florida, his agency works hard to provide the best in advertising, marketing, media and management. He also manages securing and maintaining event sponsorships for his high-profile clients. With strong roots in the advertising world (his father ran an ad agency for 30 years), he feels like marketing is in his blood, and he knows exactly what his clients are looking for: The knowledge and experience needed for sponsors and partners to yield success in their desired goals. So how does he pick his projects? "I must have passion for the project," he says. "I can't get behind something if I don't believe in it."
Quick Facts
First gig: "Footlocker…which I find interesting because I now work with so many running events!"
Sage advice: "Don't ever think you're trapped in a box; otherwise you are."
He enjoys the good things: "I've always enjoyed a good scotch. Balvenie 12 is my current favorite!"
Text by Cristina Zuazua; Photo: Antonio Eli
Derek Hodes is the President of Momentum Marketing Group; 1031 Ives Dairy Rd., Ste. 228, Miami; 305.757.5894; MomentumMG.com.