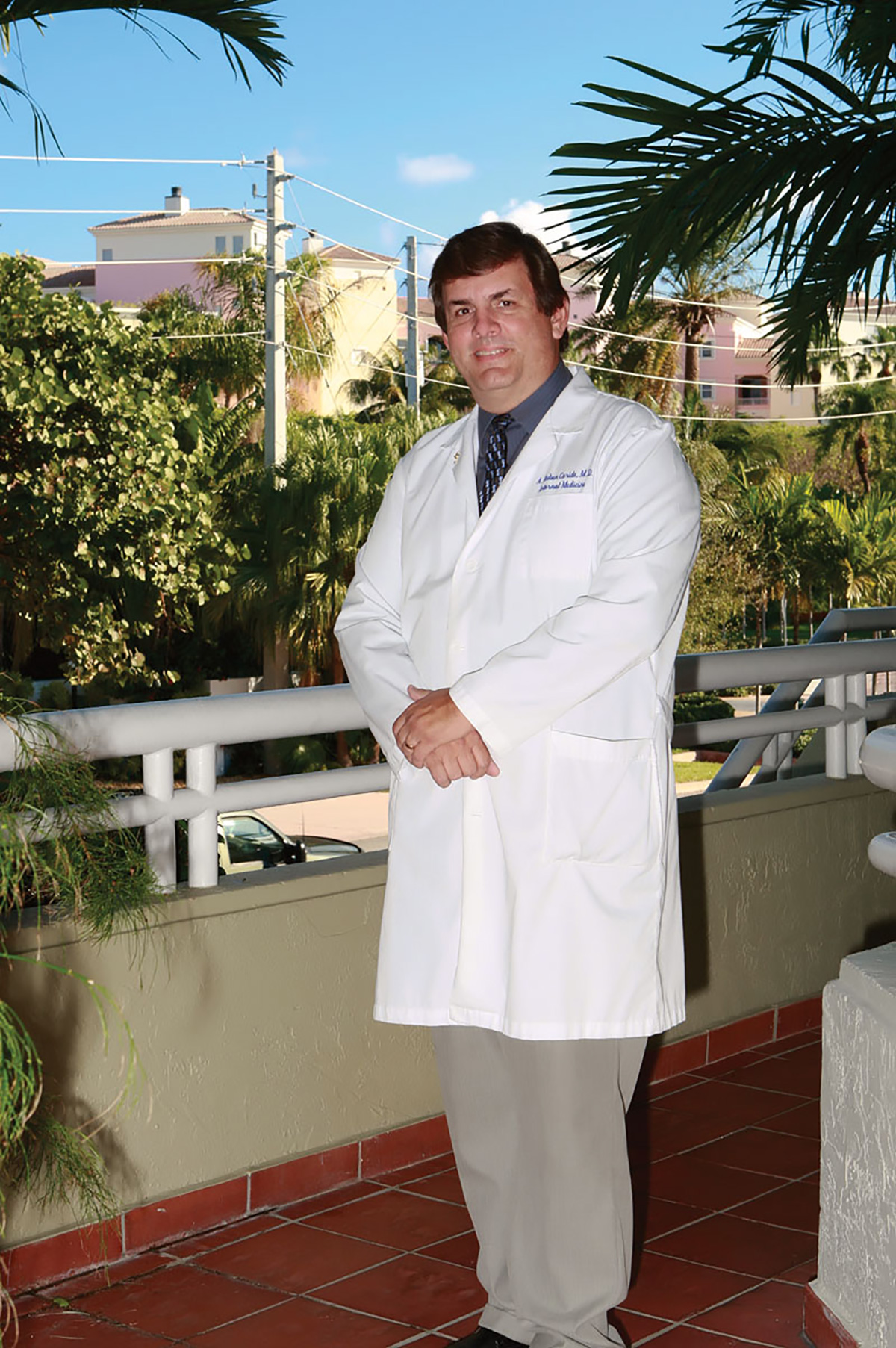 Strong Medicine
"My patients count on me to be their advocate when they need to navigate a confusing healthcare system."
As a physician managing a practice dealing with a wide variety of acute and chronic illnesses ranging from hypertension, diabetes and heart disease to the common cold, Dr. Ruben Caride knows the key to his success is his ability to keep patients as healthy as possible for as long as possible — not simply treating them when they become sick. "Each of my patients is treated as an individual, not just a collection of symptoms," he explains. What makes his practice so unique is its size; 6 years ago, he converted his practice into "concierge medicine" with MDVIP, a national network of primary care physicians. While most primary care doctors have 2,500+ active patients, Caride's practice is limited to 600 patients, allowing him to spend more time with each person and help them develop customized wellness plans. "Day in and day out," he says, "the most fulfilling part of my job is earning the trust and confidence of my patients."
Quick Facts
He loves rooting for the home team: "When my beloved Miami Hurricanes win, I jump, shout and high-five anyone in sight!"
Favorite refreshing drink: "Coke Zero…rum optional!"
Favorite word: "Unbelievable…the older I get the more I find myself saying this because things develop and move so fast around here!"
His nickname is a secret: "Only my wife gets to call me that one!"
Text by Cristina Zuazua; Photo by Antonio Eli
Ruben Caride is an MD at A. Ruben Caride, MD, PA; 30 W. Mashta Drive, Ste. 300, Key Biscayne; 305.365.1115; DrCaride.com.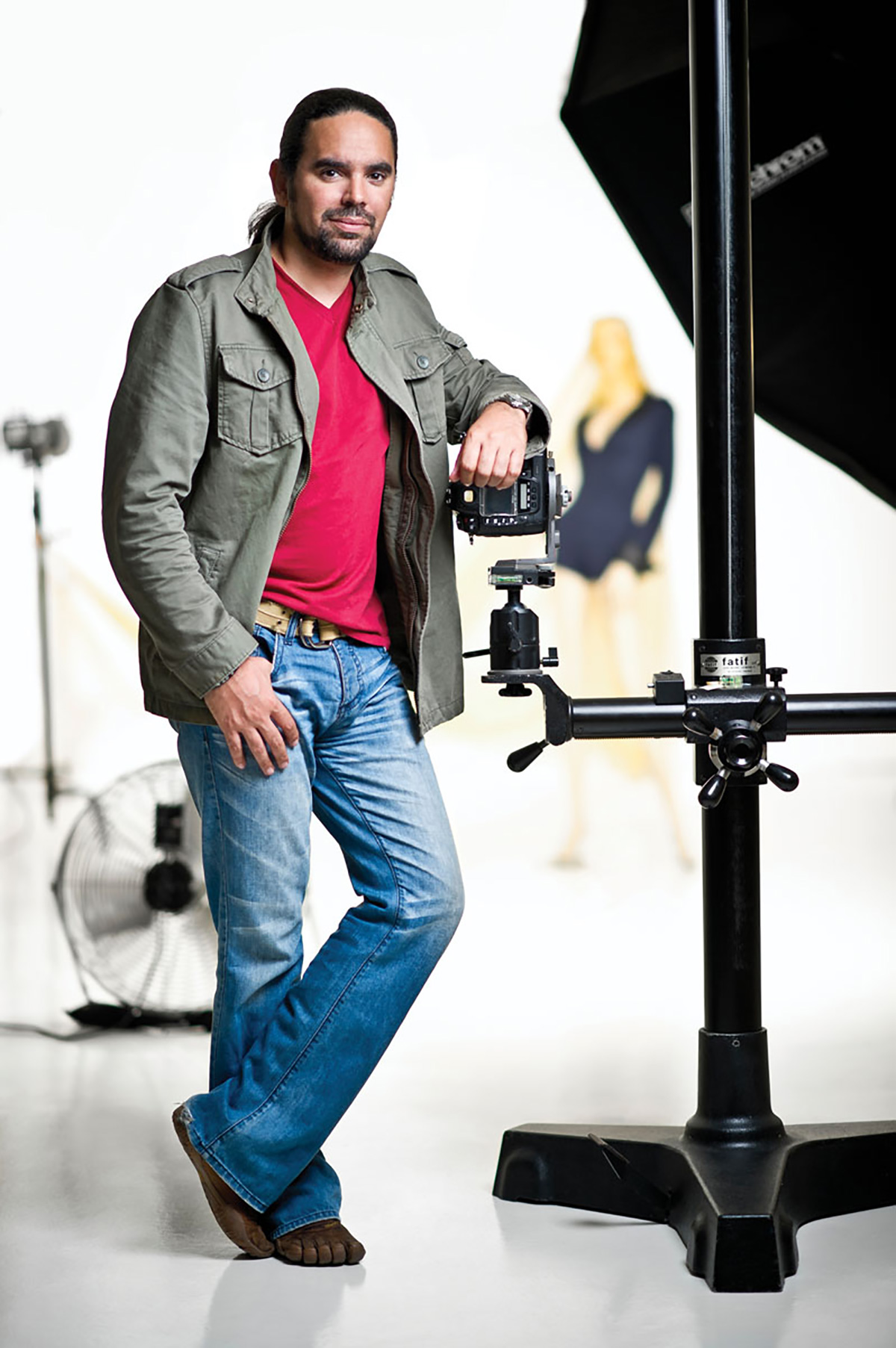 Top Shooter
"I grew up amongst lenses and cameras, so I fell very much in love with photography at a very early age."
Nick Garcia is unstoppable when it comes to his passion for photography. As a commercial photographer for the chic Blindlight Studio in Miami, he sheepishly admits, "There are definitely days when my wife has to drag me out of my studio because I've lost track of time and forgotten to eat." Growing up as the son of a professional photographer, Garcia feels creating memorable images is in his blood — even if it's not always easy. "I'll never forget a fashion shoot we had on a sailboat recently," he recalls. "A storm was approaching, and we had a very short timeframe to complete the job. It was a hot day, the model was wearing huge, flowing gowns, and we had a crew of 8, some of whom were getting seasick! It got very challenging, but the shots came out beautifully." When asked about favorite part of his job, he answers without hesitation: "Hearing my clients say 'wow'!"
Quick Facts
Catching his eye…and imagination: "Richard Avedon's black-and-white portrait of Nastassja Kinski entwined with a boa constrictor is one of my all-time favorite inspirations."
There's no stopping him: "I celebrate milestones by buying new equipment!"
Surprising fact: "My real name is Ricardo Garcia; I decided to change it to Nick when I came to the U.S. and people started to call me all sort of names but mine…"
Guilty pleasures: "I could live on a diet of chocolate and Coke forever!"
Text by Cristina Zuazua; Photo: Blindlight Studio
Nick Garcia is a Commercial & Editorial Photographer at Blindlight Studio; 4747 SW 75th Ave., Miami; 305.266.3197; BlindlightStudio.com.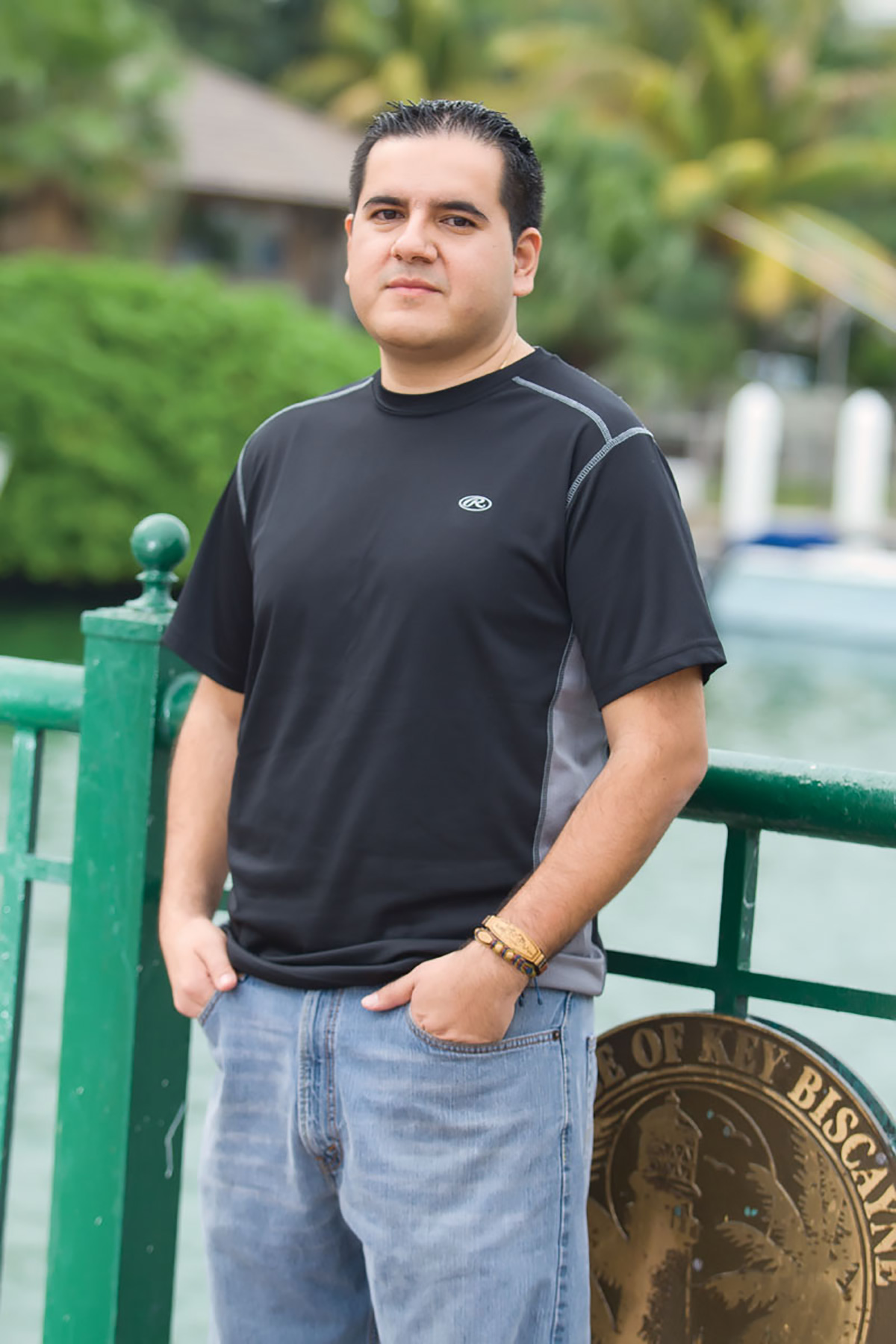 Smart Tech
"Our goal is to ensure you get what you're looking for and — more importantly — understand what we did, so you can get going."
Camilo Diaz and his wife Belkys Diaz know what it takes to work as a team. As the husband-and-wife proprietors of Computer Maintenance, Inc., they make a profession out of problem-solving. But it isn't always easy. "Our first official job was the ultimate test to see if we could really do this for a living — and everything that could go wrong did," he recalls. After the pair worked on their client's issue for two days, they solved the problem. "We came to the conclusion," he continues, "that it was best for us to get tested hard from the get-go. It helped build our confidence in what we do." It's been smooth sailing after that first trying day, though, and now the couple has a solid customer base in South Florida. They attribute their success to the meticulous treatment of each client's system: "If there's one thing missing in an installation, we won't quit until we find it."
Quick Facts
Tech advice you don't want to forget: "Always back up your data — you never know what could happen, and it's definitely better safe than sorry!"
Gratitude is important: "You can never say thank-you enough…customers, friends, loved ones — it's always a good idea to let people know how much you truly value them."
On-the-job must-have: "We both drink a ton of bottled water throughout the day."
Text by Cristina Zuazua; Photo by Antonio Eli
Camilo Diaz is a Computer Tech at Computer Maintenance, Inc., Design District; 786.797.1755.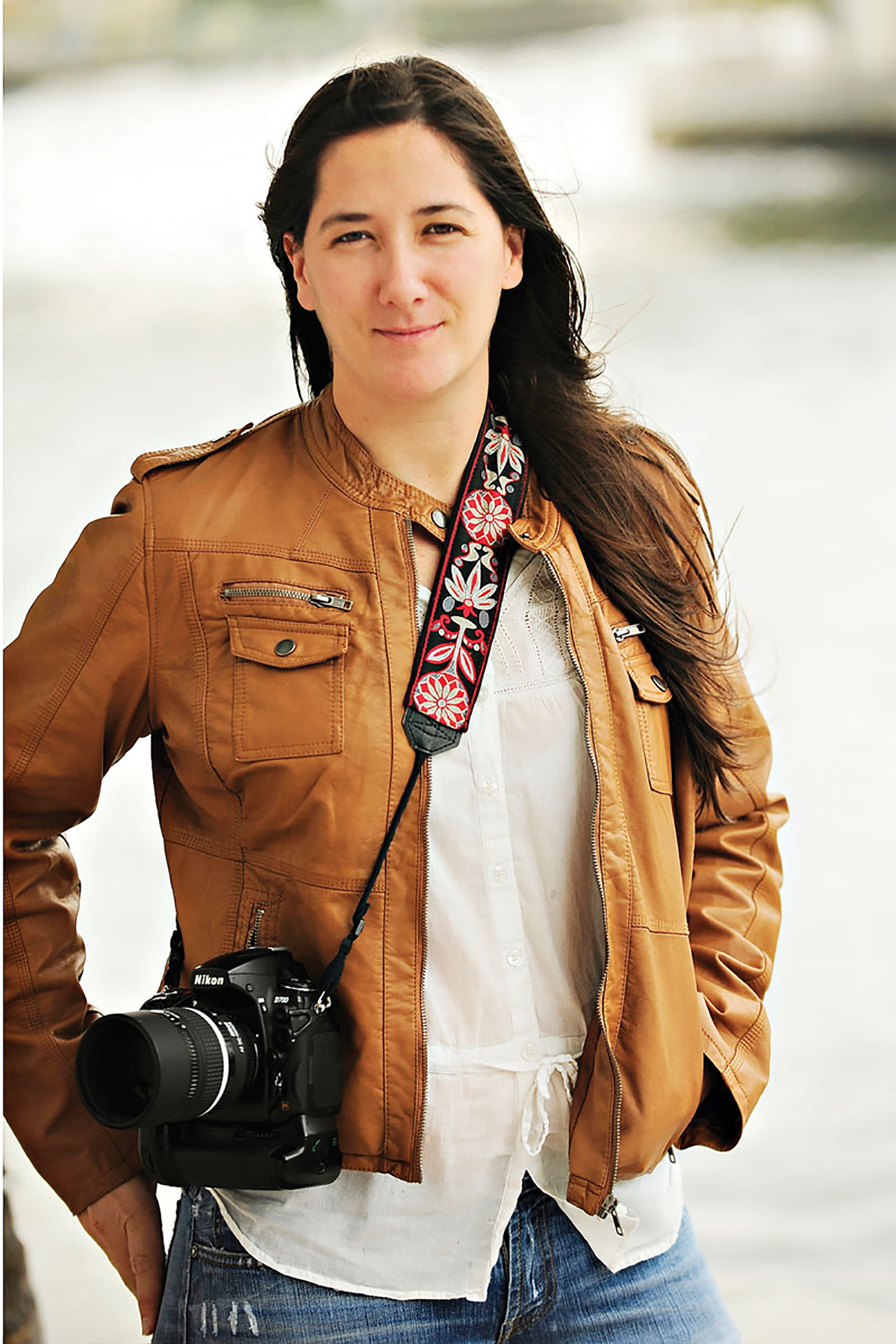 Memory Framer
"I've always loved knowing I'm creating memories that will stay in the lives and hearts of my clients forever."
As a award-winning freelance photographer, Chantal Lawrie knows that the most important part of her business is connecting with her clients. "I love listening to their stories, learning about their interests, and making them feel at ease," she says. "I've learned a lot about photography and life from these interactions." Lawrie does it all — from shooting editorials and portraits to commercial projects, weddings, families and landscapes. Growing up in an artsy household, she aspired to be a photographer from a young age and today is going full-steam ahead, currently shooting for two studios in Miami: Blue Studio Miami and Images By Chantal. The most fun part of her job? "The challenge of getting to know the people I shoot in a short period of time; it doesn't matter if it's a child or an adult, I have to create a connection for them to relax," she says. "Only then am I able to capture true expressions and not just a pose!"
Quick Facts
It's all about the strings: "I love playing the guitar…even though I only know 3 songs."
She always knew: "On my 15th birthday, my mother asked me if I wanted a party; I replied that I would rather have a Canon A1, my first SLR camera. I started taking pictures at a young age and just never stopped!"
Smelling the roses: "My favorite way to celebrate victories is having a cool glass of wine by the water with my husband and my dog."
Text by Cristina Zuazua; Photo courtesy of Images By Chantal
Chantal Lawrie is a photographer at Blue Studio Miami & Images By Chantal; 185 SW 7 St., Ste. 702, Miami; 305.546.2580; BlueStudioMiami.com; ImagesByChantal.com.