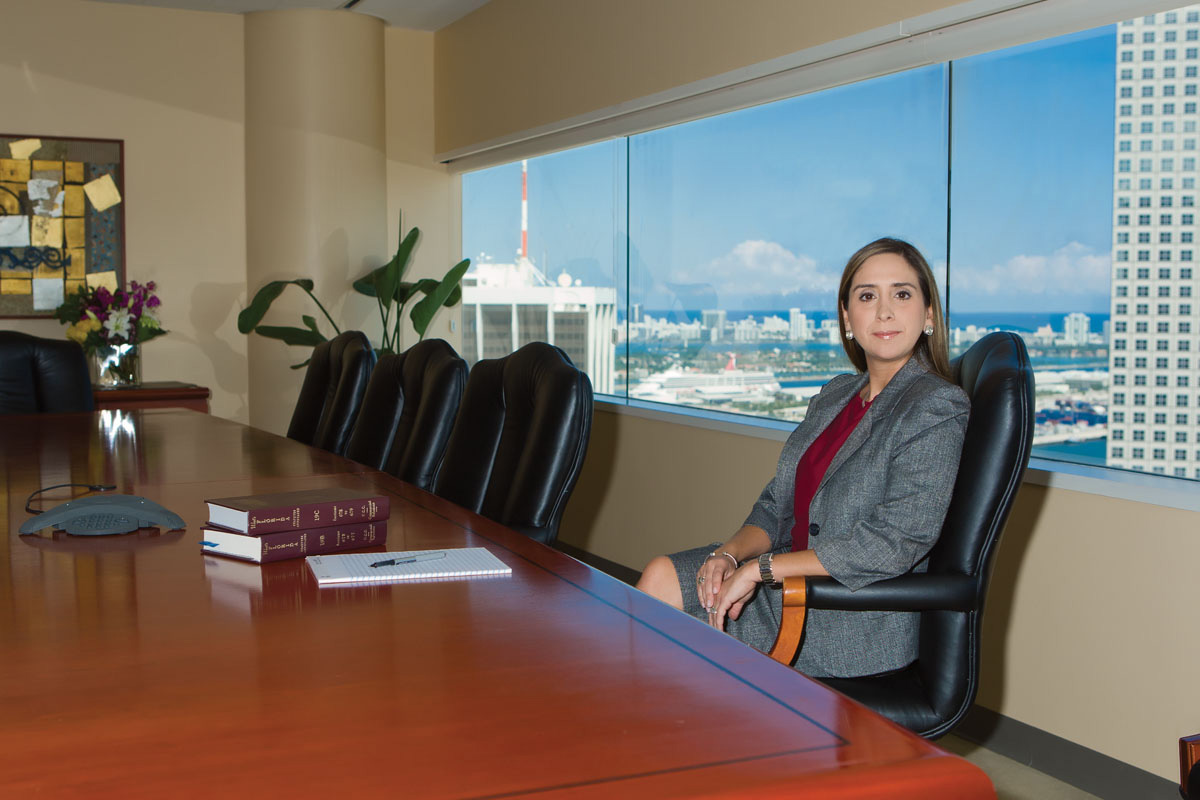 Law & Order
"It's fulfilling to find that one case that's directly on point and then successfully articulating that position."
Jennifer Olmedo-Rodriguez has always been intrigued by law. Her first class in Constitutional Law captured her imagination so much that she began competing in statewide debates on legal theory. And she hasn't slowed down since: "As a child, I was very organized, driven, ambitious and empathetic," she says. "Whenever my parents told me I couldn't do something, my immediate response was 'why?' These characteristics now afford me the opportunity to achieve my professional career goals." Currently, Olmedo-Rodriguez practices a full spectrum of commercial law, working exclusively as a litigator in state and federal courts on cases dealing with, among other things, banking regulations, UCC matters, non-solicitation agreements and multi-million dollar complex commercial foreclosure cases. She's presently being considered for a promotion to the counsel position, and looks forward to continuing her career at Buchanan Ingersoll & Rooney, PC, and providing top-quality legal representation to each of her clients.
Quick Facts
Her blessing and curse: "I'm an utter perfectionist…that definitely has pros and cons!"
Outside the world of cutting-edge corporate law: "I'm a definite foodie and enjoy watching anything on The Food Network!"
Words of wisdom: "Control the agenda!"
What you wouldn't guess: "I trekked the Mendenhall Glacier in Juneau!"
Text by Cristina Zuazua; Photo: Antonio Eli
Jennifer Olmedo-Rodriguez is an Associate at Buchanan Ingersoll & Rooney, PC; 100 SE 2nd St., Ste. 3500, Miami; 305.347.5900; BIPC.com.
Just Smile
"I'm as passionate about my profession as an artist is of his artwork; I'm so proud of the smiles I create!"
As a dentist dedicated to Reconstructive & Cosmetic Dentistry, Jose Delgado knows that an interest in science and curing people are pillars of his practice. "Dentistry is the perfect field for me," he explains. "As a child, I loved games in which I had to build or reconstruct things. I was always taking apart my mother's appliances and building other things. Although she wasn't very pleased with this, as you can imagine, it was obvious I had an ability to create things with my hands at a very early age." His father's background as a doctor also inspired his ambition to work in the medical field. Delgado currently practices at Brickell Dental Associates, a small, boutique-style group dedicated to knowing patients on an individual basis. "We're proud to be different from the massive, rushed practices that exist today," he says. "Our priority is to provide quality time and excellent care."
Quick Facts
He gets in the groove: "I love to DJ…I started as a teenager with some friends back home. Music is a passion of mine."
Guilty pleasures: "Ice cream and chocolate. My wife hides them because I've been caught many nights raiding the candy jar!"
When it's not complex dental surgery: "I'm a pretty good cartoonist! I like to doodle and draw everywhere."
Secret wish: "To be in the Navy or Army Dental Corps. because I feel very strongly about the mission they carry out."
Text by Cristina Zuazua; Photo: Chantal Lawrie
Jose Ernesto Delgado is a DDS, OD at Brickell Dental Associates; 801 Brickell Ave. Ste. 920; 305.372.8212; BrickellDentalAssociates.com.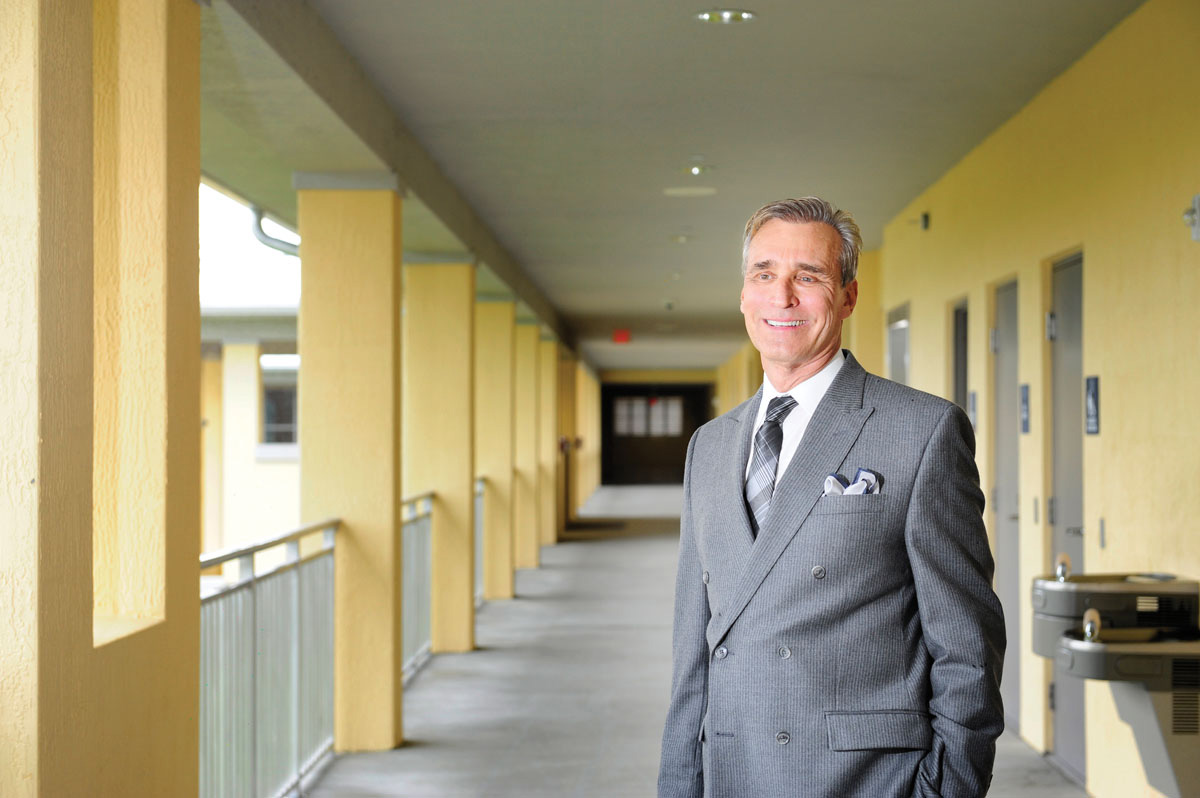 Head Educator
"I eat lunch with students, make them feel comfortable on campus and encourage them to share their views."
The hope of tomorrow, Patrick Snay believes, are the children of today — and he believes in being a part of developing that future. As Headmaster of the Preparatory School Campus of Riviera Schools, a fully accredited, non-sectarian, co-educational, independent day school for preschool through 12th grade, Snay knows the key to education is running a school where students enjoy learning. Originally a teacher for Language Arts, Snay has now found his true calling. "I enjoyed teaching, but I yearned for the challenges of running schools where I would have the opportunity to change lives, give students the tools to change the world, become self-actualized and contribute to the community," he says. Part of his skill as Headmaster is his commitment to knowing his students, and putting himself in their shoes. "I understand young people," he says, "and I want to ensure they have a safe forum to express their ideas."
Quick Facts
His glass is always half full: "I trust in the innate goodness of people — it's the best way to open your eyes to others' potential."
Pet time: "I'm a cat person — they are such good company!"
Hard work pays off: "My first job was pumping gas — early work experience taught me many lessons that I still remember today."
Different teaching styles: "Since our students come with different needs and learn in a variety of ways, we customize our teaching styles as much as possible for the best results!"
Text by Cristina Zuazua; Photo: Chantal Lawrie
Patrick Snay is Headmaster at Riviera Preparatory School; 9775 SW 87th Ave., Miami; 786.300.0300; RivieraSchools.com.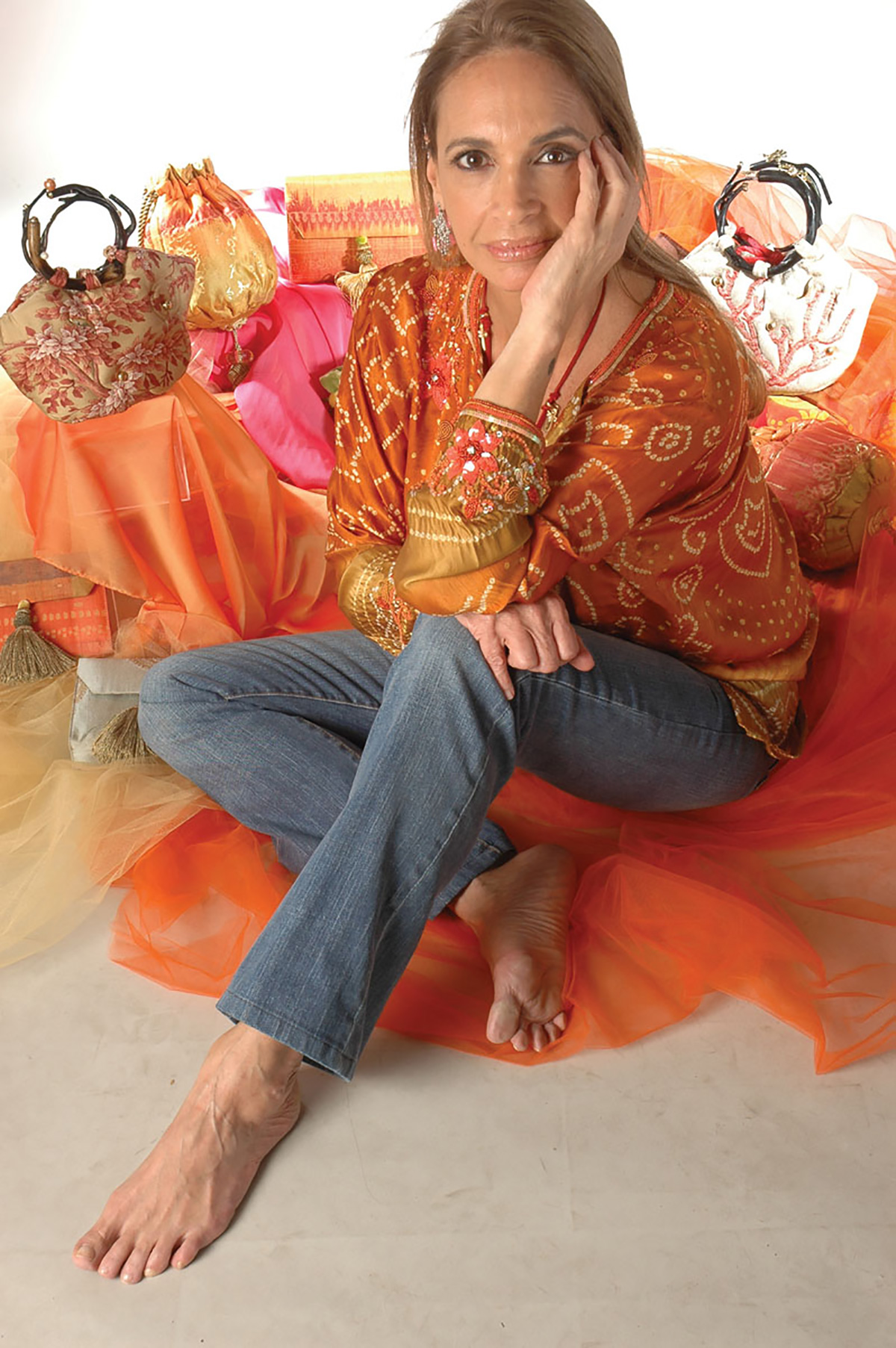 Creative Elegance
"Each handbag is an individual statement — our pieces allow our clients to reflect all the wonderfully unique facets of their personality."
Mercedes Machado and her business partner Isabella Delfino make a dynamic combination — and not just when it comes to the drawing table. World travelers who both hail from families with a solid grounding in the arts, the owners of the chic handbag boutique, IsmachSeven, say they love the variety their experiences have inspired. The best part of their designs, explains Machado, is that they are able to blend creative influences from all over the globe. In fact, previous designs have flaunted accents ranging from Italian leather handles and earrings made by the Zuni tribes of the American southwest to weaves from nomadic tribes of The Himalayas. And their pieces work — people notice the striking designs wherever they go. "Once, we were stopped in the middle of the street in Manhattan and we both sold the bags we were carrying," shares Machado. So what's next for these venerable stylemakers? A "green" collection inspired by The Amazon.
Quick Facts
Word gets around: "One night, browsing Google we found a Chinese blog that mentioned our company…of course, other than that, we couldn't understand a word!"
Eyes on the prize: Machado's secret to success is simple: it's her one-track mind: Once she know what she wants, she's not stopping until she gets it!
Fuel for the workday: Machado thrives on grabbing smoothies and Diet Coke on the run to keep her going throughout her hectic days.
Text: Cristina Zuazua; Photo: IsmachSeven
Mercedes Machado is a Designer & Director at IsmachSeven; 328 Crandon Blvd., Ste. 212, Key Biscayne; 786.536.4724; IsmachSeven.com.