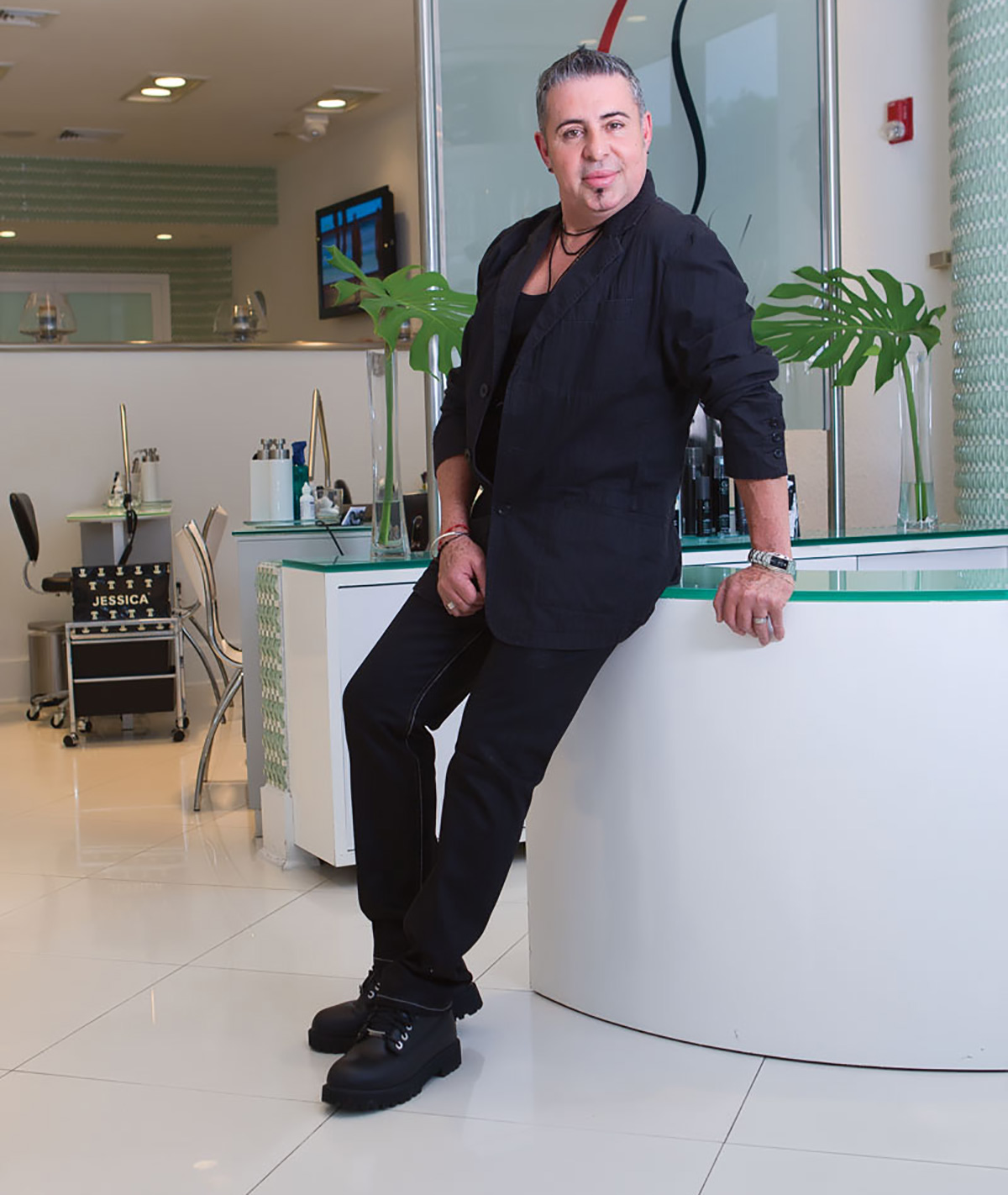 Hair Repair
"In the beginning, I started doing up-do's on my sister's dolls, and my passion for hair design has continued to grow since then!"
Bobby Barros admits he's had his ups and downs pursuing his dream of running a salon, but maintains that perseverance has been the key to his success. "One time, while I was a junior stylist at my first job, an inspector showed up and I was so nervous that I dropped my scissors and comb," he laughs. "I still feel as if it happened yesterday after 31 years!" Since then, the nerves have faded and his ambitions have grown. Barros is currently the CEO & Lead Hair Designer at the sleek Ecstasy Salon, which is currently expanding facilities to offer upgraded services. The space will feature an additional 1,200 sq. ft. to provide 14 hairdresser stations, 6 nail technician stations and 2 spa rooms. Ultimately, says Barros, the salon will consist of 2,600 sq. ft. of luxury treatments and services for their clients to enjoy." The opening is set for late October/early November of this year.
Quick Facts
Service with a…"I always greet my clients with a smile — it's just another way to show them how much I appreciate them."
Choice drink on the beach: "Lychee martinis are a perfect way to cool off!"
When he's victorious: "I gather my family, my co-workers and friends to celebrate!"
If he weren't a hot-shot salon CEO: "That's tough — I love my job! But, if I had to choose, I would do interior decorating."
Text by Cristina Zuazua; Photo by Antonio Eli
Bobby Barros is CEO of Ecstasy Salon; 2100 Ponce de Leon Blvd., Coral Gables; 305.448.0707; EcstasySalon.net.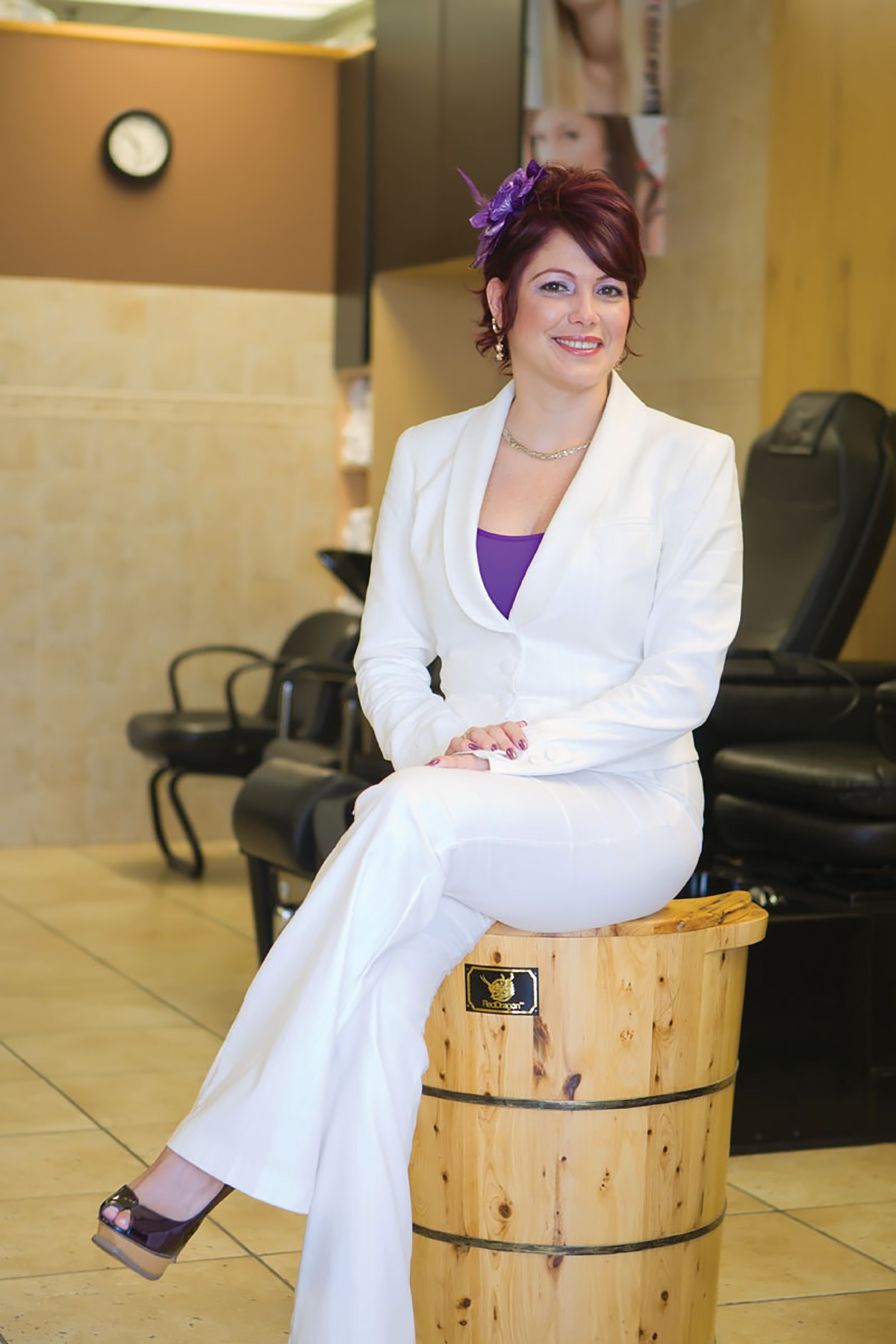 Perfect Harmony
"Our clients bring us more than their financial needs — they look to us to help make their lives better."
Lissette Del Junco got an early start in all things beautiful. As a girl, she would experiment with new styles by working on friends and family, cutting and styling with her grandmother's sewing scissors. "One time," she recalls laughingly, "I cut the hair of my older sisters and my mother reprimanded me for it…but my father said he couldn't punish me because they looked so good!" Today, Del Junco works at the trendy Ceci's Hair & Spa in Key Biscayne, where she gives clients the benefit of her long experience in the world of beauty. "I love the opportunities for personal relationships with my customers that my profession allows," Del Junco says, stressing that interacting with her customers is the best way to give them the right look. Constantly keeping her nose in the proverbial book, she studies recent developments in spa treatments and beauty technology. "This is an ever-changing business," she says. "You have to know what's new all the time."
Quick Facts
True inspiration: "I started fixing my grandmother's hair when I was 7 — she motivated me to share my skills with others."
Favorite words from her customers: "I'll be back!"
Unforgettable career moment: "Cutting the hair of an 8-year-old cancer patient for a wig," she says. "The girl later returned to show me the wig and have it styled."
Words of wisdom: "A positive attitude will get you everywhere!"
Text by Cristina Zuazua; Photo by Antonio Eli
Lissette Del Junco is a Cosmetologist at Ceci's Hair & Spa; 604 Crandon Blvd. #205, Key Biscayne; 305.361.8399.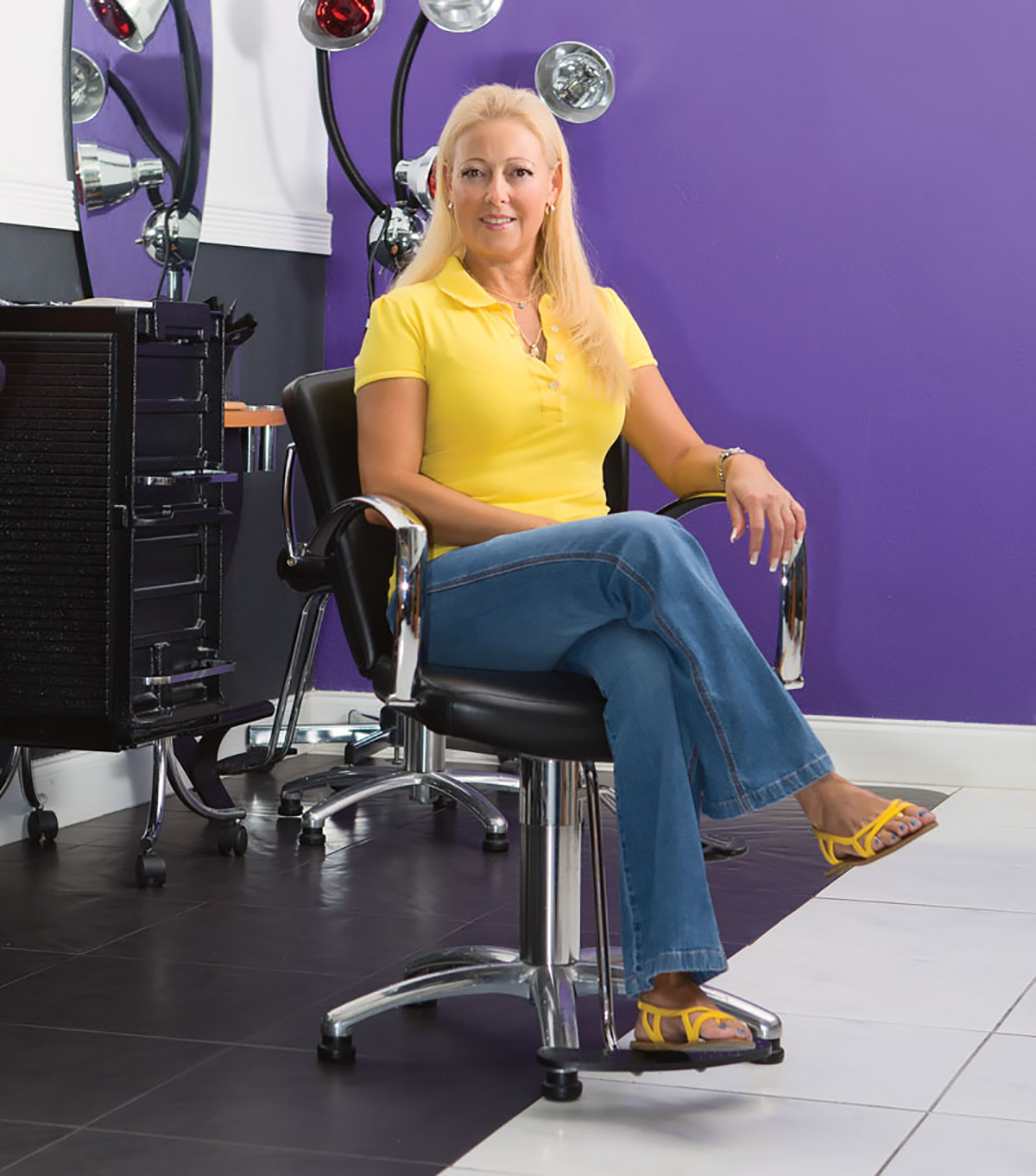 Certain Style
"From the beginning, my dream was always about helping others realize their potential. I have always liked making people look better."
Martha Fernandez has been sharing the creativity she brings to her bright Key Biscayne salon with others since she was a young girl. Her first "customers" were family members, and since then, she has not forgotten the fulfillment she gained from seeing their faces light up with a new look she had given them. Working for years in the beauty industry, Fernandez now owns her own salon, and says that to this day, nothing matches watching customers leave happy and satisfied with her work. "The relationships I've built are a crucial part of that," she says. Additionally, she makes a clear effort to ensure no one leaves her salon unhappy. A testament to this commitment showed up one year in particular when her staff and friends threw her a surprise party, complete with mariachis and margaritas! What does the crystal ball hold for Fernandez's future? For now, she says, "We just love keeping our clients happy and coming back!"
Quick Facts
Life is best when…"I'm sharing good food and good wine with friends — there's truly nothing that can compare to enjoying the company of those you care about."
After the day's work is done: "I love having a glass of Brunello — it's a great Italian red that always helps me relax!"
Sage advice for aspiring business owners: "Never let anything stop you! Know what you want and be patient!"
Text by Cristina Zuazua; Photo by Antonio Eli
Martha Fernandez is Owner & Stylist at Martha's Unisex; 961 Crandon Blvd., Key Biscayne; 305.361.6667.
Intense Fashion
"I've had a calling for fashion since I was a child…I truly believe I was born to do this."
For Rosy Riguero, everything ties into fashion. "I just like to style everything around me — even the garden," she says. "When I look at something, I always envision how it could look better." From scouring her mother's European fashion magazines as a child to selling custom clothing designs to society women at the age of 16, she has always worked to create beauty from her ideas. Riguero is currently a fashion stylist at Prinzzesa Boutique, an exclusive boutique in South Miami, where she handles the full spectrum of responsibilities, including selecting all merchandise, managing public relations and reaching out to new clientele. She's also a personal stylist for a selective group of customers and celebrities. "I'm very personable and hands-on with my clients," she says. "My business card has my cell phone on it. That's the only phone number they need."
Quick Facts
The early bird…"I was always the first one to get up in the morning to see my Saturday cartoons. Now I'm the first one getting the first leg up in the fashion world."
You heard it here first: "Only my family knows this, but I'm completely addicted to spas. If I could, I'd get a massage every day for the rest of my life!"
She's been a designer forever: "I recall at an early age drawing sketches in the classroom instead of doing my assignments."
There's no stopping her: "I haven't yet learned how to separate my work life and my personal life!"
Text by Cristina Zuazua; Photo by Antonio Eli
Rosy Riguero is a Fashion Stylist at Prinzzesa Boutique; 4746 SW 72 Ave., Miami; 786.218.9800; Facebook@Prinzzesa-Boutique.