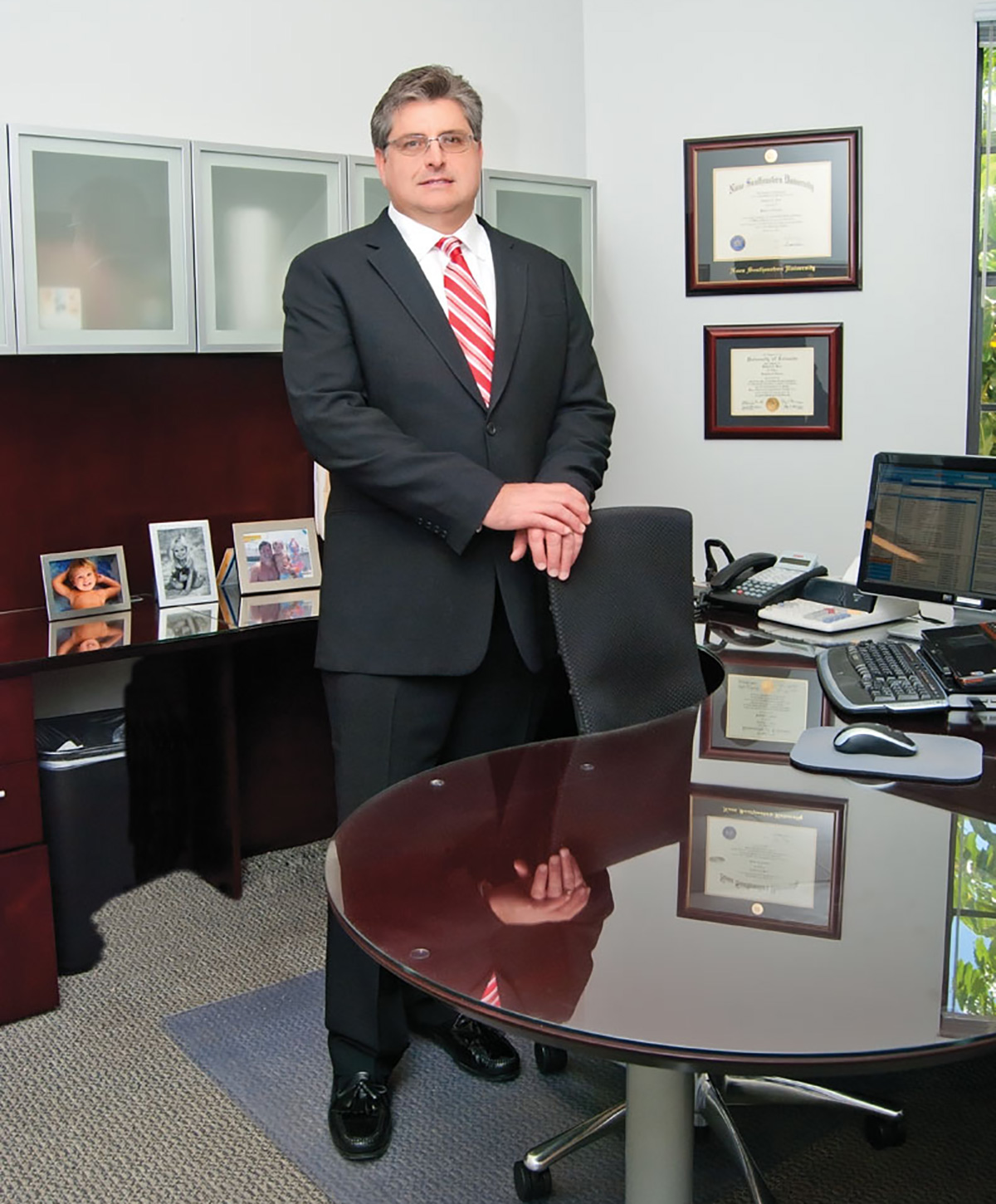 Firm Biz
"Our firm provides the experience that smaller firms don't have, and client service larger firms can't touch."
A wise man once told Richard Reed, "It's not just how much money you make, it's how much money you keep." That man was Reed's father, and those words of advice encouraged his career in finance, accounting and tax. "Tax plays a large role in determining how much money you keep," says Reed, tax partner at Lancaster & Reed in Key Biscayne. "With the large government deficits at both federal and state levels, prudent tax planning will only become more important as we look to 2013 and beyond." The firm services Key Biscayne residents and clients all over the world, with a focus on U.S. taxation of international transactions including foreign trusts, partnerships and corporate interests abroad. A licensed CPA in the State of Florida and a member of the Florida Institute of Certified Public Accountants and the American Institute of Certified Public Accountants, Reed is also a member of the Society of Trust & Estate Practitioners.
Quick Facts
His perfect day is simple. "A sunny flat day on the ocean with my family is as good as it gets," he says. "You can usually find us out by Fowey Rocks Lighthouse fishing."
He does his own stunts: "My first job was being an Airborne Ranger/Special Forces soldier in the U.S. Military. I worked on several occasions with Delta Force and did things you see in the movies. I jumped out of planes, helicopters & traveled all over the world."
How did he end up in accounting? "When I got out of the military I interviewed with the CIA. I decided to stick with accounting…you have a longer life expectancy."
— Text by Luisana Suegart; Photo by Mario L. Romero
Richard A. Reed, CPA, is tax partner at Lancaster & Reed, 50 W. Mashta Dr., Ste. 6, Key Biscayne, FL 33149; 305.361.1014; Richard.Reed@Lancaster-CPAs.com; Lancaster-CPAs.com.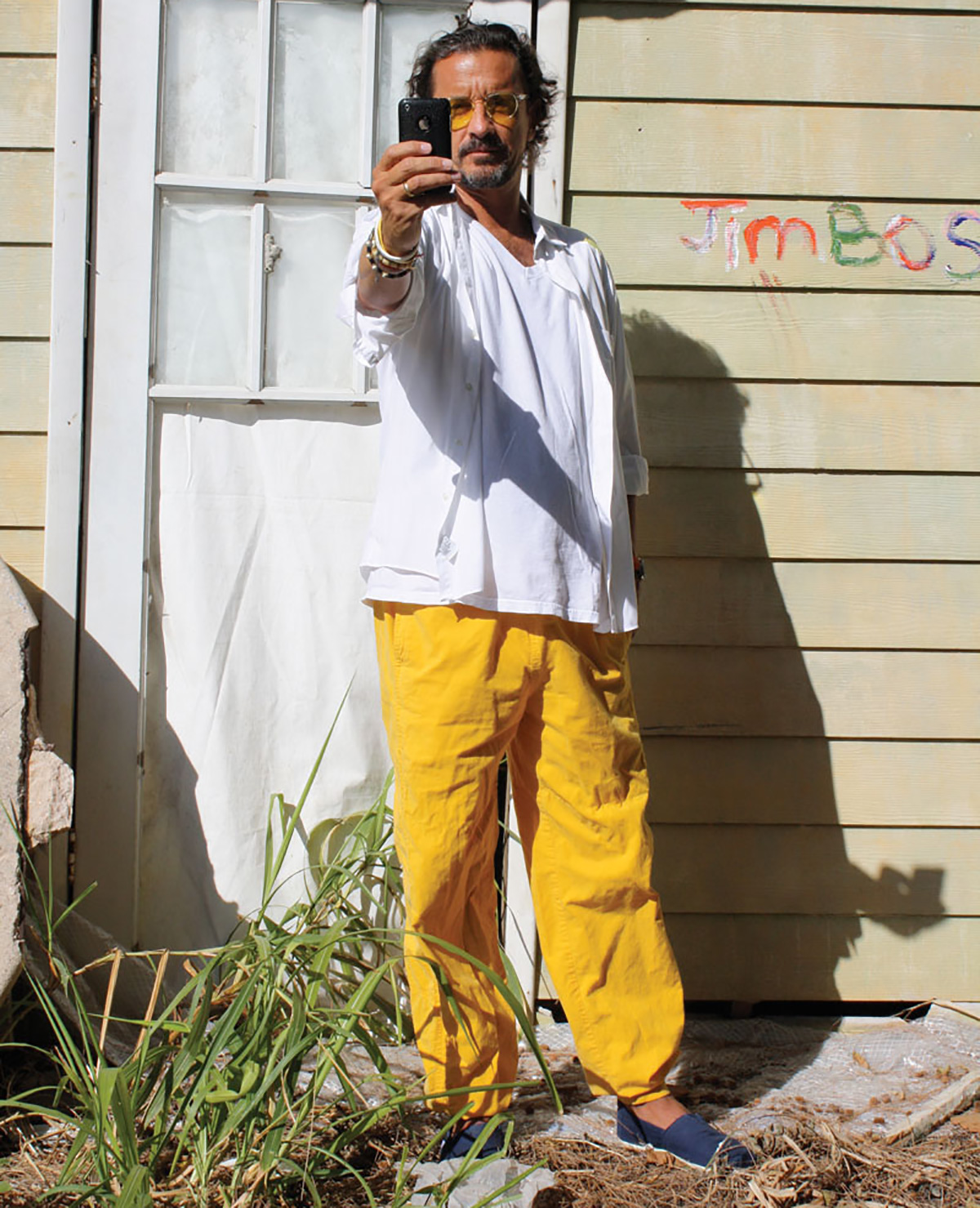 New Art
"My goal is to introduce a new artform in Miami, and to make others aware that our city is an art venue for this movement."
The world's most expensive camera couldn't compete with what Jaime Ferreyros is working with. With his iPhone in hand, Ferreyros, a TV writer, director and producer, has added iPhoneographer to his resume, using the device to capture shots that have been exhibited from the U.S. to Europe. It all began in 2009 when his wife gave him an iPhone 3GS for Father's Day. "I didn't pay attention to the camera until I saw pictures taken by a producer friend of mine that were really out there," says Ferreyros. "I was blown away when I found out they were done with his iPhone." Unlike carrying a huge gear of lenses and other gadgets needed for regular photography, Ferreyros needs nothing more than his cell to shoot and process the photos. He is preparing to host his first solo show on Apr. 15 at Artspace Gallery in Miami. It will be the city's first iPhoneography exhibit.
Quick Facts:
Guilty Pleasures: "Dining out and trying new cuisines — the more exotic, the better. When my family goes out, we look like judges on Food Network sharing our thoughts."
He's an award-winning producer. "I'm not really into awards, but I won an Emmy in 1997 for Univision Network."
He's no stranger to the restaurant business. "I once had a cevicheria in Lima, Peru. Next time around, I'd like a small café with books, great paninis and weekly events like poetry readings, exhibits and guest musicians, all in a very bohemian atmosphere."
— Text by Luisana Suegart; Photo by Paloma Ferreyros
Jaime Ferreyros is a Creative Writer, Director & iPhoneographer; He will have a solo exhibit at Artspace Gallery on Apr. 15; 786.286.3212; Flickr.com/Photos/42656515@N08.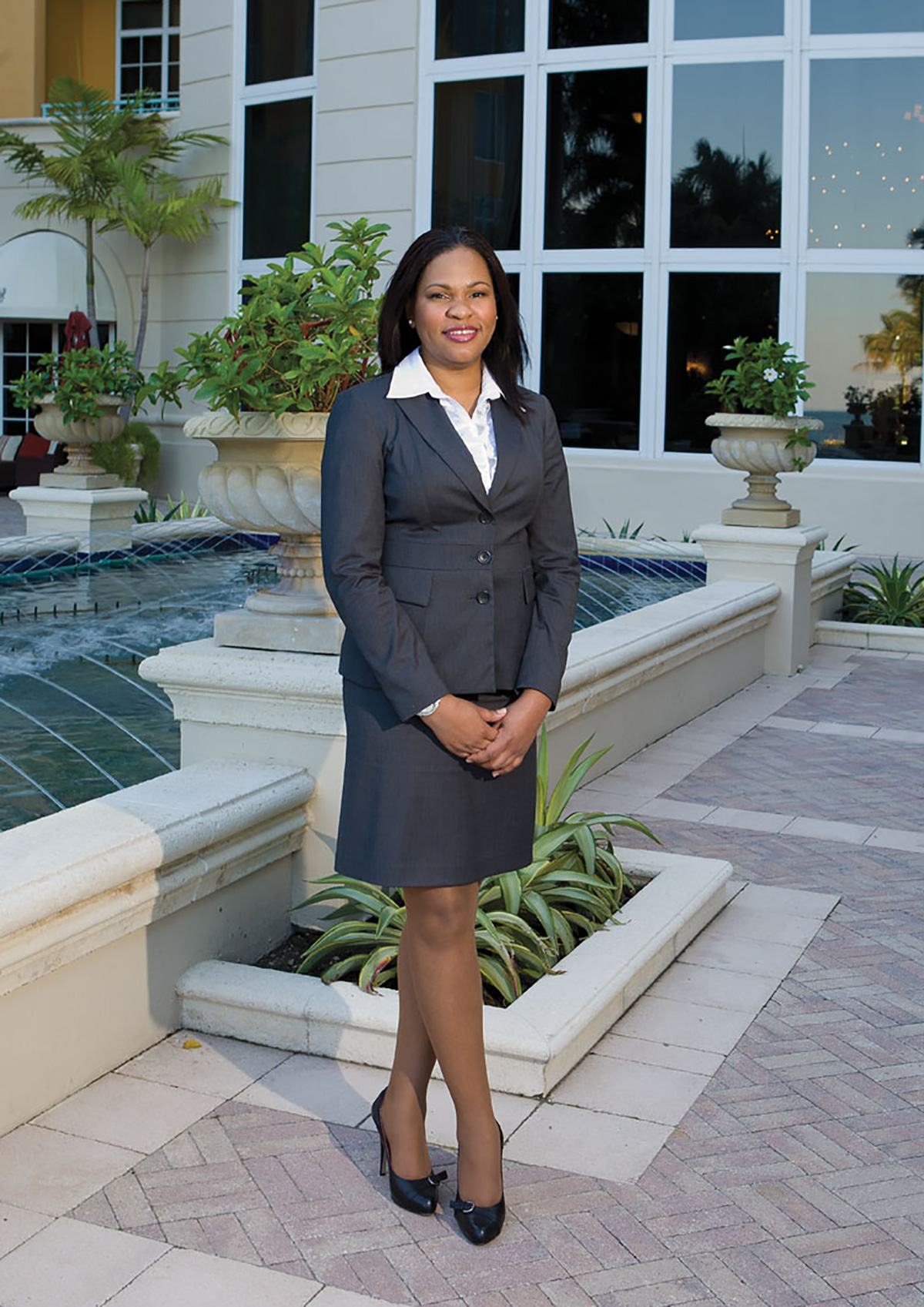 Spa Time
"What's more fulfilling than happy and satisfied guests and employees? I sure can't think of anything!"
As the Spa Director at the Ritz-Carlton Key Biscayne, Trudy Miller leads a tight-knit team of talented spa professionals and oversees all spa operations — while making sure she pampers herself with the exclusive treatments offered at the spa. "I love a great pedicure, especially the Hydra-Quenching Pedicure that we offer," she says. "The Paraffin Treatment makes my skin so soft!" With her accounting degree in hand, Miller decided to pursue cosmetology, training first in Jamaica and later at the Vidal Sassoon Academy in South Beach. She launched her career with the Ritz-Carlton in Jamaica. At her current post, Miller has developed new services such as the Unity Massage, an interactive session for couples in which they learn to massage each other with professional techniques, and by using the Baborganic Wellness Candle, made of beeswax and natural plant oils.
Quick Facts
Guilty pleasures: "Haagen-Dazs coffee ice-cream with Hershey's chocolate syrup and crushed sugar cones sprinkled on top."
Hidden talents: "I am a piano player and a Spelling Bee champion!"
Her worst habit (and how she celebrates a victory!): "Fast food — burgers, fries and lots of ice cream!"
If she weren't at her current post: "I'd be a Miami Heat cheerleader."
— Text by Luisana Suegart; Photo by Mario L. Romero
Trudy Miller is the Spa Director at Ritz-Carlton Key Biscayne; 455 Grand Bay Dr., Key Biscayne, FL 33149; 305.365.4500; Trudy.Miller@RitzCarlton.com; RitzCarlton.com/KeyBiscayne.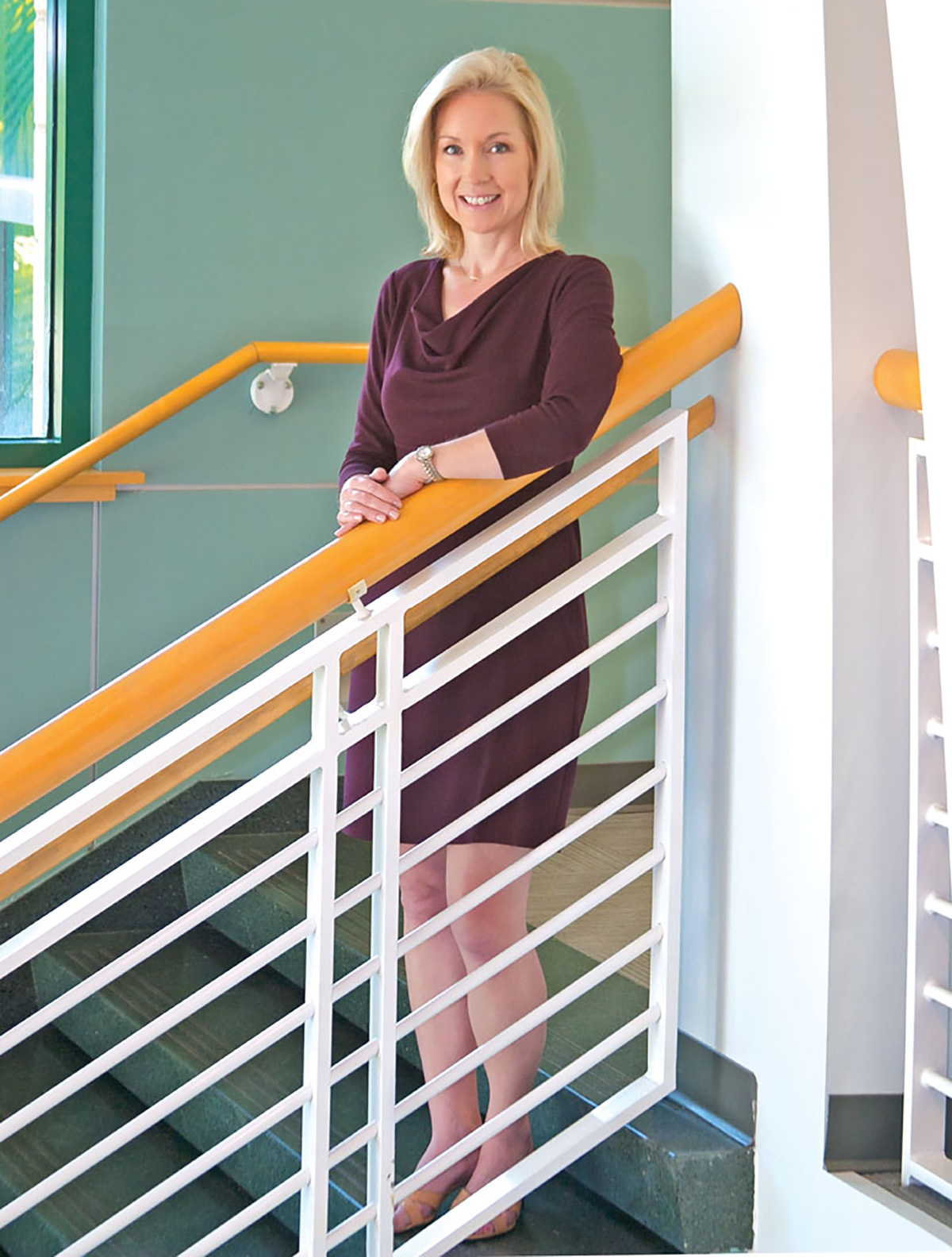 Soothing Sounds
"Through music therapy, I've learned that I'm able to use music to bring positive experiences to other people."
Shannon de l'Etoile has made a fulfilling career out of her love of music. "As a child and teenager, being a musician gave me a sense of belonging and purpose," she recalls. "When I started exploring career options, it made perfect sense to pursue music therapy." A self-described disciplined, motivated and independent child, de l'Etoile started playing clarinet at 10. "I can remember taking my clarinet on family vacations and staying inside to practice while everyone else was out having fun," she says. As Program Director & Associate Professor of Music Therapy at the University of Miami in the Frost School of Music, she describes the program's neurologic approach to music therapy practice with techniques based on scientific evidence regarding how the central nervous system responds to music. She's most proud when graduating students gain employment as music therapists in various healthcare settings.
Quick Facts
If she weren't teaching music therapy, she'd be something completely different. "I'd be a librarian — or a rock star!"
Her first job: "It was at a donut shop at age 15," she says. "I gained 10 pounds!"
Her worst habit: "Watching Jersey Shore. It represents everything that is wrong in society and yet I can't look away."
The best advice she can give: "Multi-tasking is not your friend. If you're supposed to be focused on something, don't sit there and do something else. It will only work against you."
— Text by Luisana Suegart; Photo by Mario L. Romero
Shannon de l'Etoile is Program Director & Assoc. Professor of Music Therapy at the University of Miami, Frost School of Music; P.O. Box 248165 Coral Gables, FL 33124; 305.284.2241; Sdel@Miami.edu; Music.Miami.edu.