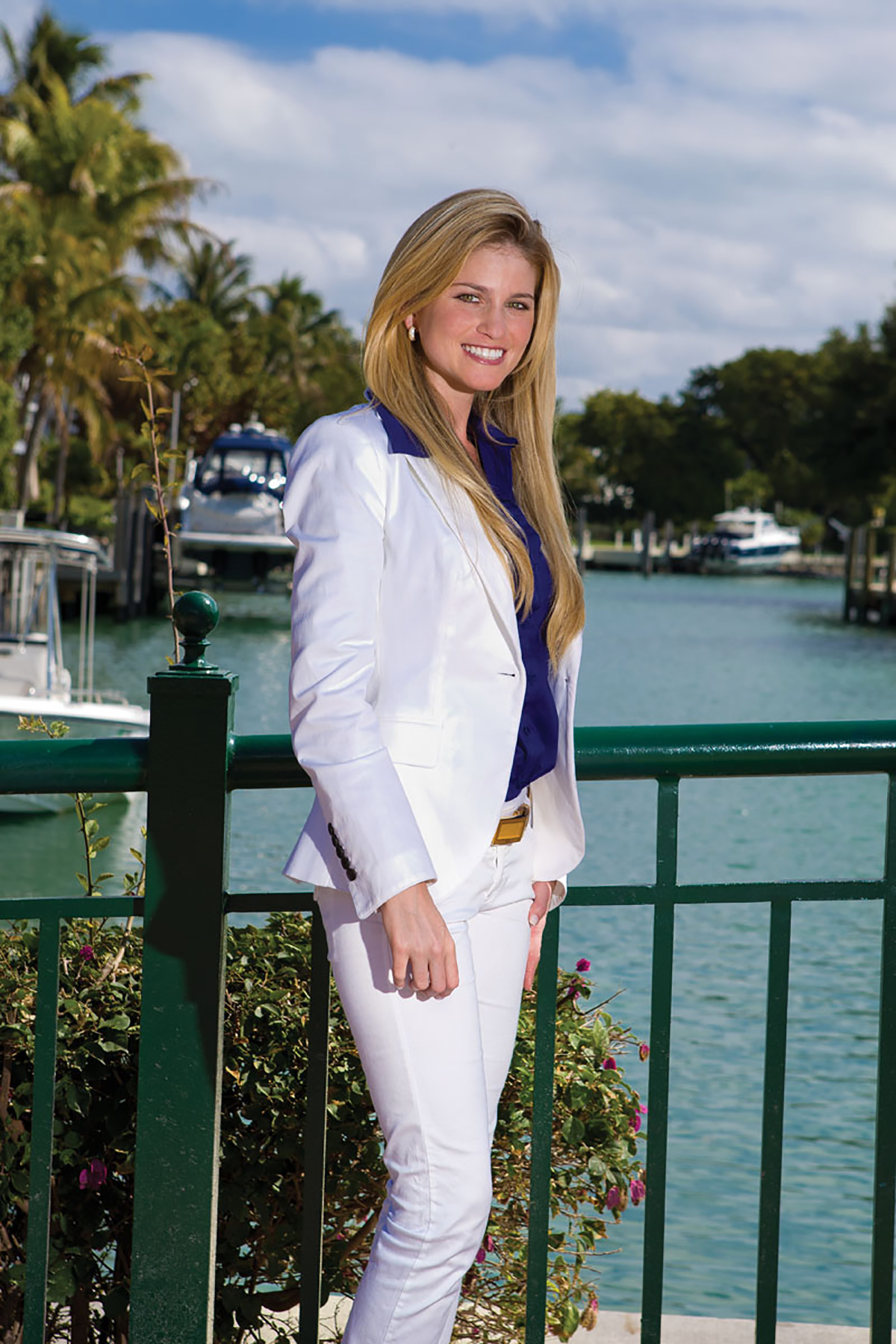 Pro Maker
"In today's pro sports arena, the demands are greater and the stakes are much higher."
Shilla Ghersi is at the forefront of the recruiting efforts of IMG Academies, one of the world's foremost authorities in athletic, academic and personal development. For more than 3 decades, the Academy's advanced training methods have helped countless junior, adult, collegiate and professional athletes improve upon their athletic and life skills. "As the sales and marketing agent for Miami and most of South America, I have slowly acquired a market of athletes who boast a world of potential," she says. "My role is to tailor packages to the needs of athletes who wish to attend the academy." A former student, Ghersi knows first-hand the value of personal development through sports. "With academies dedicated to lacrosse, football, tennis, golf, performance training, baseball, basketball and soccer, IMG attracts more than 12,000 dedicated athletes from approximately 80 countries every year," she affirms. "These athletes are not only talented, but they have the discipline and commitment to succeed."
Quick Facts
She has many favorite memories as a student. "I had specialized training with some of the best coaches and the top athletes including Maria Sharapova, Tatiana Golovin, Nicole Vaidisova and Jelena Jancovic, just to name a few."
She lives her dream through her students. "I've seen students become professional athletes, and others get scholarships to play with top intercollegiate teams."
Her winning traits: "I'm a very competitive person by nature," she says. "During my childhood, I wasn't afraid to compete against the best — winning was always my ultimate goal."
Text by Luisana Suegart; Photo by Antonio Eli
Shilla Valentina Ghersi is Marketing Agent for South Florida & South America for IMG Academies; 5500 34th St. W. Bradenton; 305.244.5069; IMGacademias.com.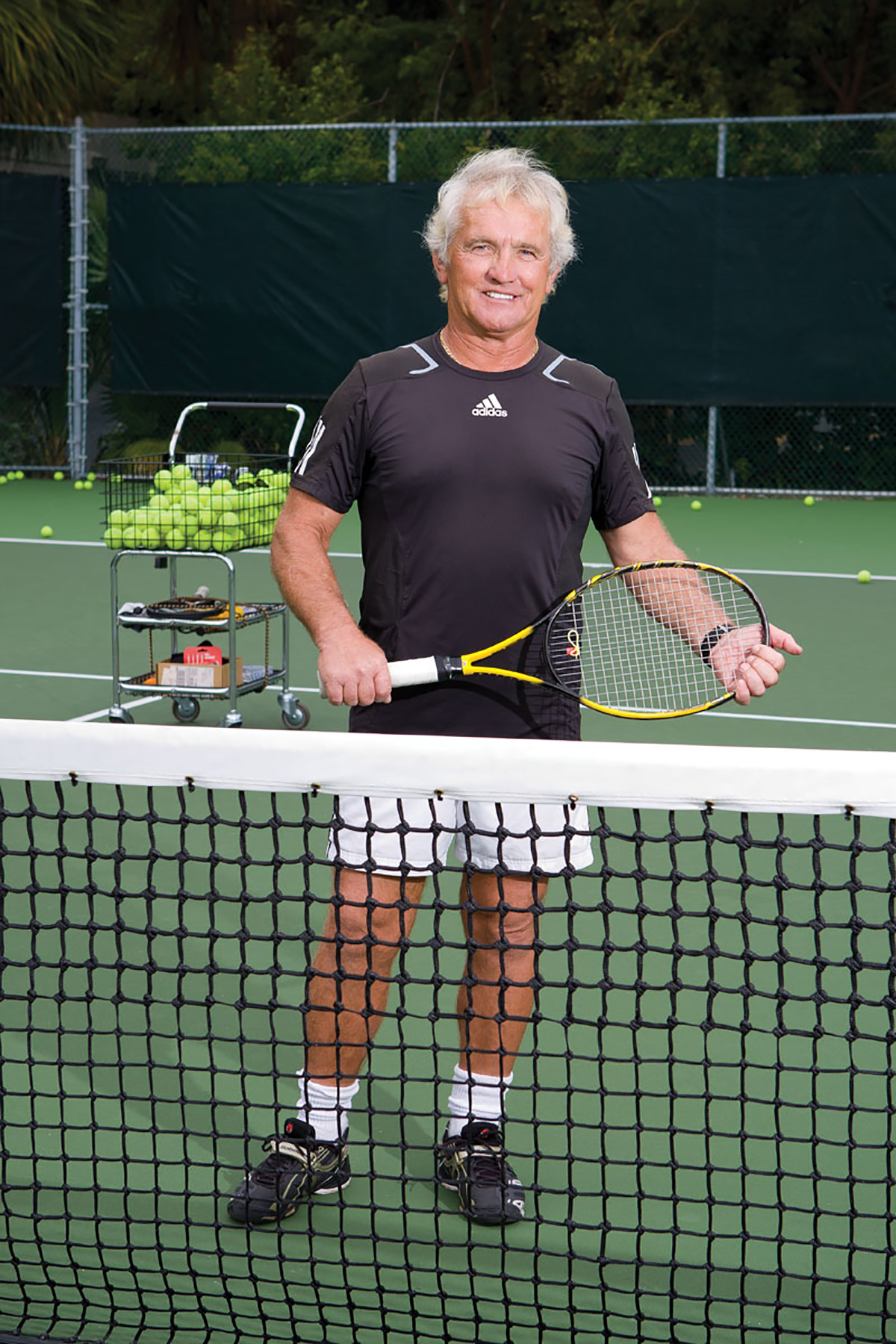 Tennis Savvy
"The most important element of learning a sport is dedication. I can teach you, but only you can do it."
Dusan Kurta's earliest memories revolve around sports. When he was just 3, his mother bought him his first pair of skis. "As soon as I put them on, I was in love and even wore them to pre-school," he says. "I refused to take them off of my feet." Growing up, he also played ice hockey and soccer, but skiing was his ultimate passion. He became an instructor, and his own two children were the first champions he coached. Kurta and his family arrived in San Diego after escaping communism in his native country. "As you can imagine, there is not too much snow in California, so we turned to tennis," he says. "My kids started winning tournaments, people were asking me for lessons, and the rest is history." With 30 years of experience, Kurta coaches at the Key Colony courts. "My focus is always on the game," he says. "I don't care how many lessons someone purchases from me — I only care how good the person can be."
Quick Facts:
Guilty pleasures: "I can eat a whole box of chocolates in one sitting. Once I start, I really can't stop."
Hidden talents: "I have never had a coach in any sport. I can copy people very well, so I learned to play tennis by watching pro players on TV and on the courts."
Unique accomplishments: "During a ski race I lost one of my skis in the middle of the run; somehow, I managed to get to the finish line and take 2nd Place."
Nickname: "Slave Driver," he laughs. "My daughter jokingly calls me that when I'm giving her a tennis lesson."
Text by Luisana Suegart; Photo by Antonio Eli
Dusan Kurta is a professional tennis instructor at Key Colony; 786.566.349. He is also founder of FindATennisCoach.com.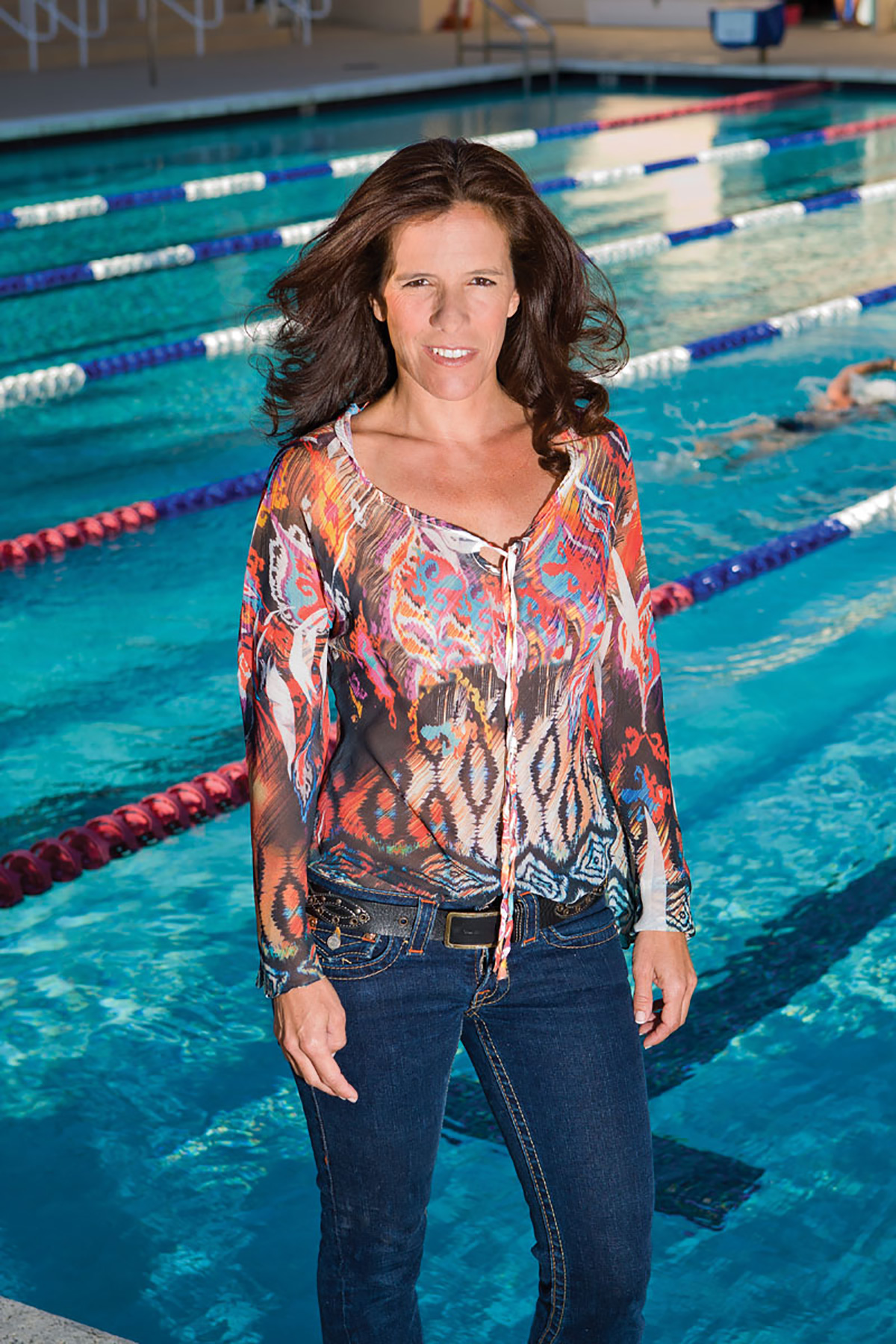 Swim Leader
"I am completely inspired when I see children light up about swimming."
For Lisa Beorlegui, managing recreational programs for youth in Miami is not only a hobby, it's her job. As a seasoned physical education teacher, she's also the Founder & Director of Swim Kid Swimming School. Since 1994, she's been providing swimming instruction for children ages 6 months and older throughout South Florida, including at the Key Biscayne Community Center. "I've always been inspired by children," she says. "Their unconditional love for life, and others, their innocence and playfulness, and the joy they bring to almost everything they do moves me deeply." What's more rewarding to Beorlegui is watching her students successfully overcome their fear of the water. The school's unique approach focuses on "game teaching" by mixing instruction with play. "We try to make swimming an activity that children look forward to every day," she says. "It's the natural choice for parents who want to give their children the pleasure of reacquainting themselves with their early surroundings, while developing skills that will lead to a stronger, more confident tot."
Quick Facts
Lisa loves the great outdoors. "I've always loved outdoor activities, being active, and practicing and teaching all kinds of sports."
She's a competitive athlete. "I participate in triathlons, and have completed several Olympic distance events with my son."
Unforgettable moment: "During a recent race, my son was running next to me to cheer me on without realizing that it was against the rules. I received a time penalty, which prevented me from coming in 2nd Place in my age group…he spent 3 weeks doing the dishes at home!"
Text by Luisana Suegart; Photo by Antonio Eli
Lisa Beorlegui is the owner of Swim Kid School; 10 Village Green, Key Biscayne; 305.856.1072; SwimKidSchool.com.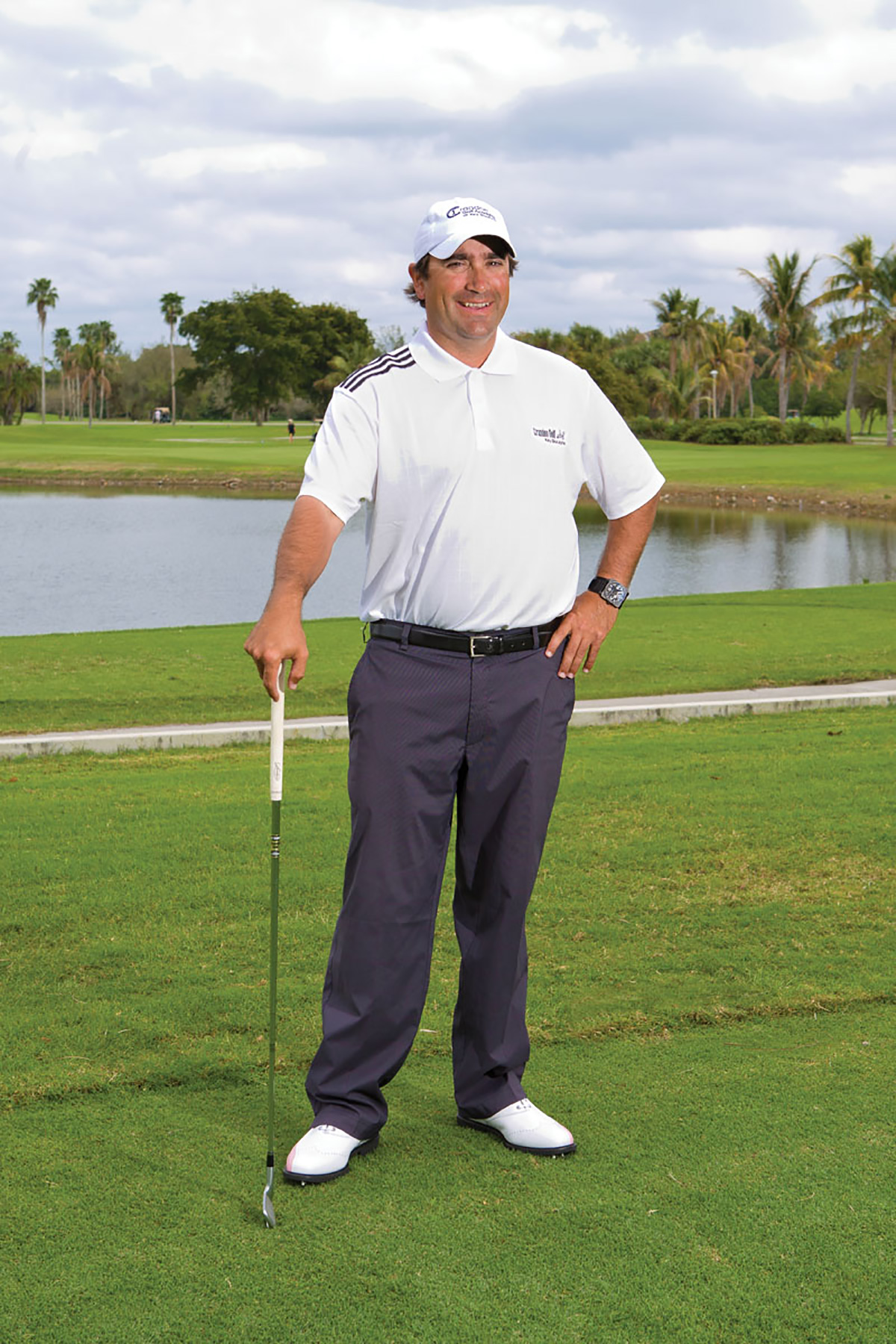 Swing Force
"I'm fortunate to experience all facets of golf as instructor, player, caddie and coach."
Alex Fernandez offers 12 years of experience in the golf industry as a professional player, collegiate head coach and professional caddie on the LPGA and PGA Tour. Currently, he's Owner & Director of Instruction at Crandon Golf Academy, which provides a safe learning environment for players of all levels. "Our goal is to advance the knowledge of our students through modern-day golf methodology while also providing enjoyment with measurable results," he says. This past January, Fernandez was elected into the PGA of America as a Class A PGA Professional. In addition, he's the head coach of the men's golf team at St. Thomas University. Currently, the team is nationally ranked 12th in the NAIA Polls and Fernandez recently received recognition as the 2008-09 Florida Sun Conference "Coach of the Year." Under his reign, the team has appeared in two national championships. "I love this game because of the honor and the character it builds," he says.
Quick Facts
He's a student himself. "This May, I'll complete a Master's in Sports Administration."
His earliest memory of the sport is nice. "I was introduced to the game at the age of 8 by my next-door neighbor!"
Secret to Success: "If you really want something, you need to go get it; nobody meets you half way!"
Future plans: "I would like to take the academy overseas."
When he's not golfing, he's a family man. "I love hanging out with my 16-month-old son, Jonah, and my English bulldog."
Text by Luisana Suegart; Photo by Antonio Eli
Alex Fernandez is Director of Instruction at Crandon Golf Academy; 6700 Crandon Blvd.; 786.253.2548; CrandonGolfClub.com.