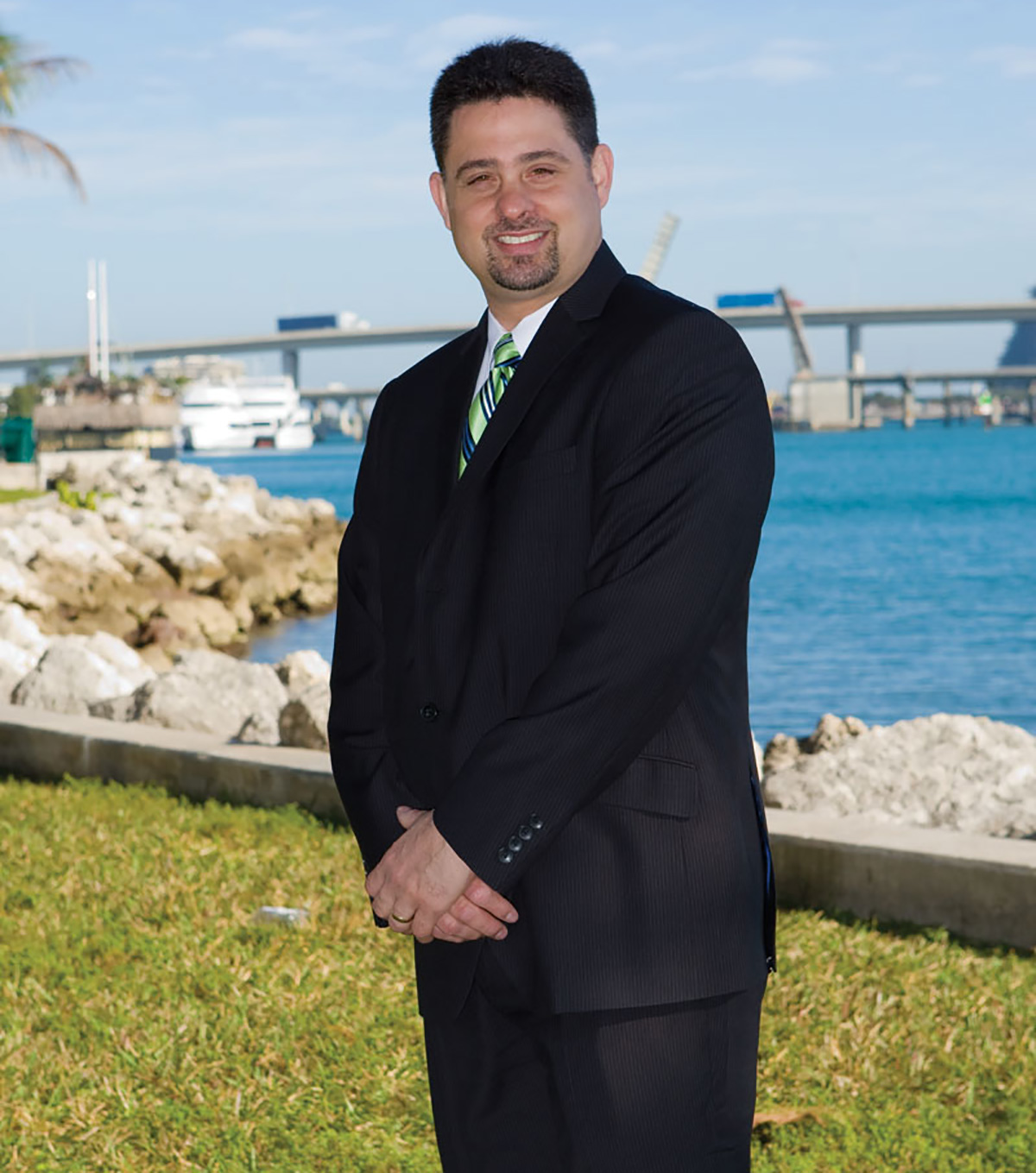 Pristine Vision
"My secret to success is simple: Always be in good company."
When Francisco Barby took a position with COMPAC Surfaces four years ago, he was eager to apply his experience in the natural stone industry to grow the company into a thriving manufacturer of technological marble and quartz. It wasn't long before he realized that he had the perfect combination of knowledge and charisma to do just that. Now as Sales Manager for Miami-Dade County and the surrounding areas, Barby diligently creates new accounts and promotes the company's lines thru contractors, designers, architects and cabinetry shops. "When this great opportunity came to my life, I immediately saw the chance to start growing in what I knew would be a successful market: engineered quartz," he says. According to Barby, it's the company's vanguard colors, customer service, human relations and teamwork that sets apart the way COMPAC handles its thriving business.
Quick Facts
His best habit: "I'm always wearing a smile."
Childhood qualities that led to his career: "I was always an observer, charismatic and very energetic," he says.
Guilty pleasures: "Trying new foods and traveling — I enjoying exploring different cultures."
Hidden talent: "I'm a great cook."
If he weren't working with Compac: "I'd still be selling something!"
Best advice: "Never take anything for granted in life."
Text by Luisana Suegart; Photo by Antonio Eli
Francisco Barby is Sales Representative, Miami, for COMPAC The Surfaces Company; 1666 NW 82nd Ave.; 305.406.3600; FBarby@Compac.us; Compac.us.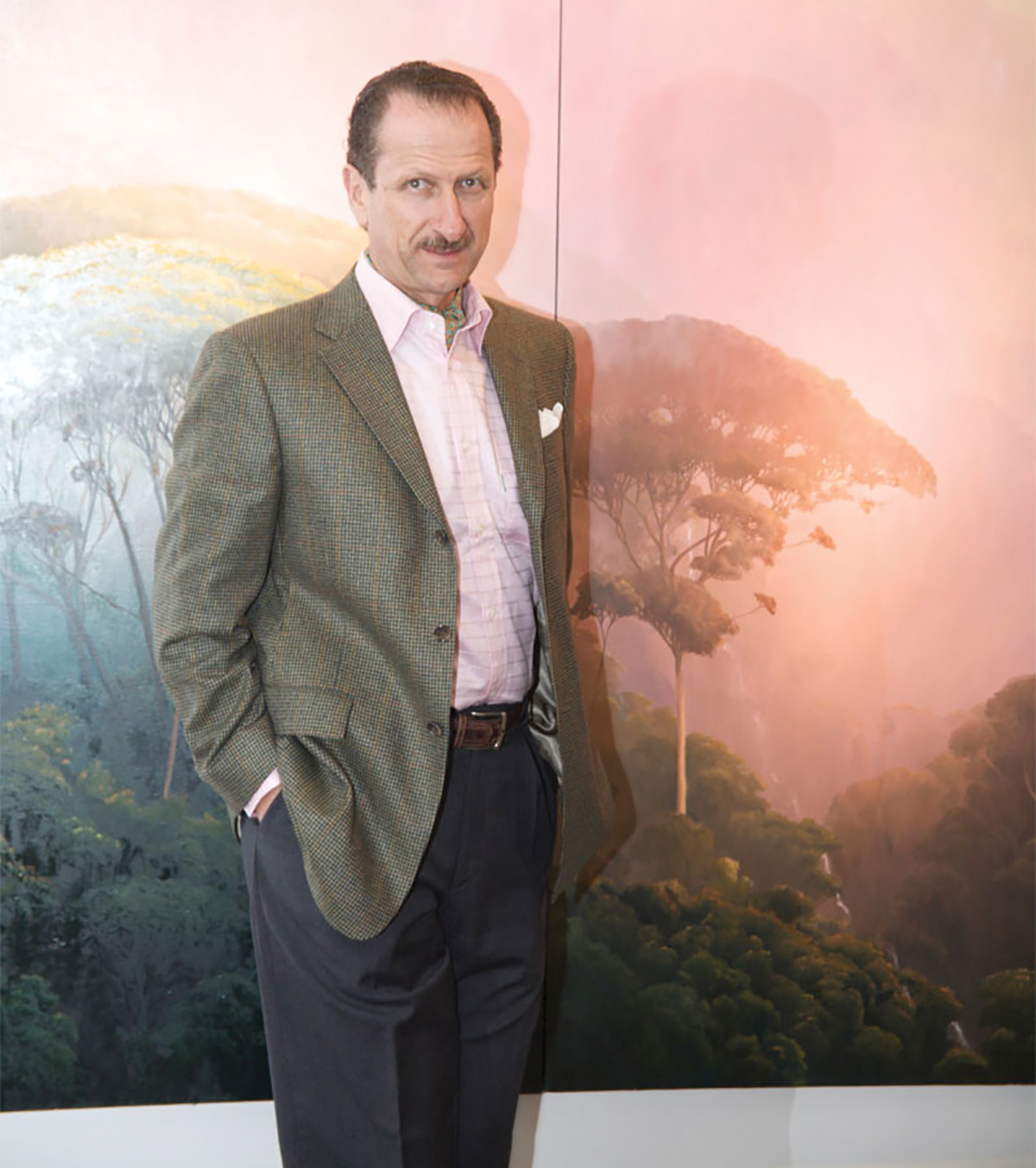 Creative Thinker
"The magic of transforming the real world has been my source of inspiration."
Jorge Cavelier was born an artist, spending his childhood in the countryside, where he would construct imaginary landscapes with rocks, moss and stone with the lines, dots and colors premade by nature. A sculpture and painter, Cavelier continues to pursue his dream of the perfect creation, the piece upon which every spectator shall find peace inside. "The most fulfilling aspect of my career is finishing a work of art and seeing it find its new place," he says. His most rewarding surprise came when he received a call from extraordinary decorator Tessi Garcia, who had a client needing exactly what Cavelier was painting at the moment — a diptych of the exact measurements for a breathtaking apartment in Chicago. "As it turns out, the insisting demands of Tessi resulted in a happy following: The work I presented wound up the winner of the Bombay Sapphire Artisan Series contest," he says. The prize: An exhibition in the Rush Arts Galleries in New York.
Quick Facts:
He loves a good joke: "I can't resist not translating and telling jokes of all kinds to draw out the laughs of new acquaintances and friends."
If he weren't sculpting: "I'd be experimenting with new materials to play with, making toys of all kinds, teaching, meditating in the holy mountains, hearing the deep sound inside the forests."
Guilty pleasures: "I love cooking Mediterranean dishes, Italian dessert sins and slow cooking fish in the oven."
His best advice: "Think less, enjoy the now, laugh every day, and keep smiling."
Text by Luisana Suegart; Photo courtesy of Artist
Jorge Cavelier is an artist, painter and sculptor; 151 Crandon Blvd. # 404; 305.915.6595; Jorge@JorgeCavelier.com; JorgeCavelier.com.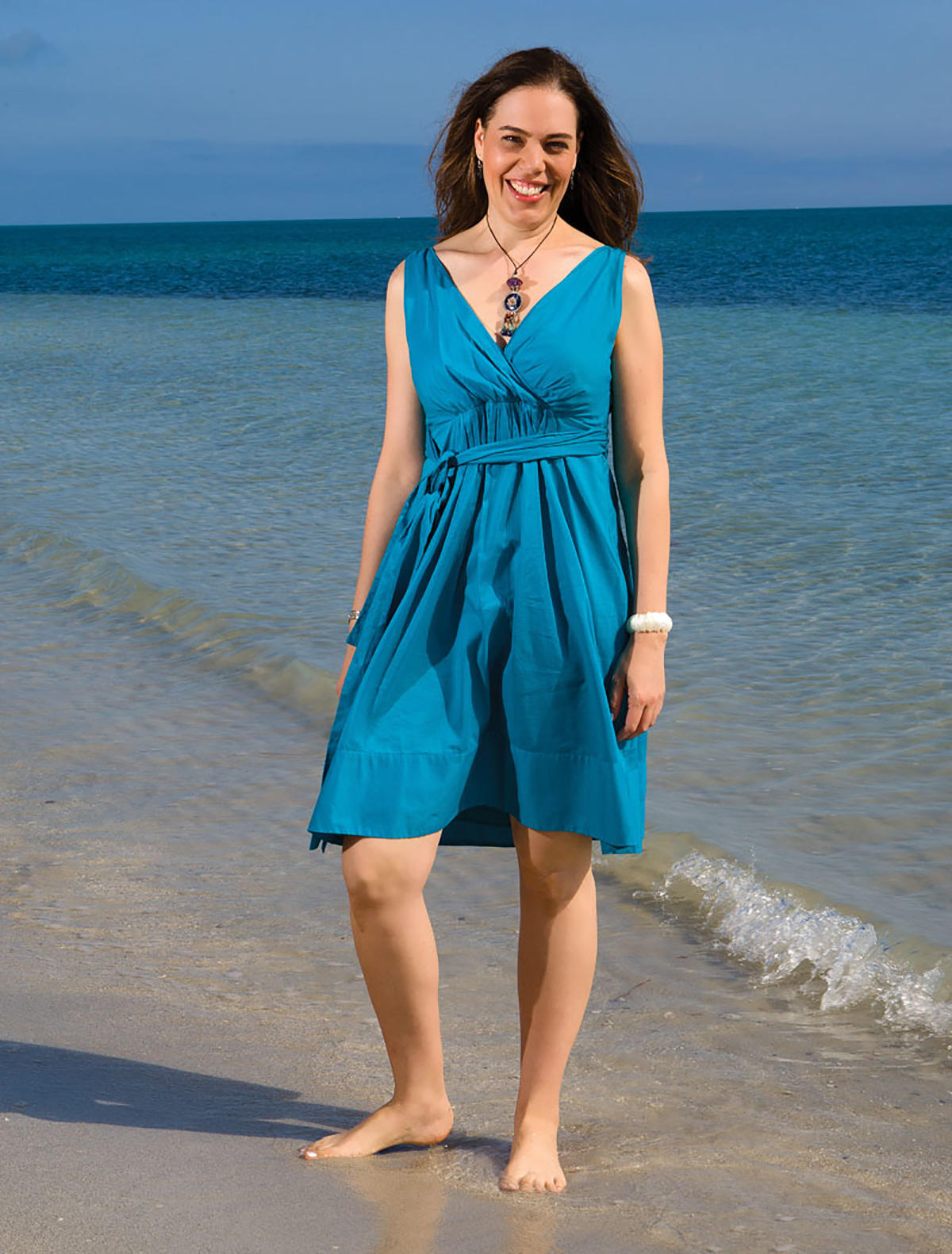 Easy Journeys
"Being a mom, I understand the needs of parents and choose the best products for their kids."
Clara Uribe knows first hand how much baby bulk can take the fun out of traveling: cribs, high chairs, toys, strollers, car seats…all can make for a challenging travel experience. For this reason she founded Baby Travel, a door-to-door and flexible delivery service that makes it very convenient for parents to travel with babies. "My company strives to make traveling with the little ones more comfortable," she says. "Imagine having the gear you need upon arrival to your hotel, like you never left home." Most importantly, Uribe explains all items provided by her company meet regulatory standards, are certified by the Juvenile Products Manufacturers Association (JPMA) and are regularly checked for recalls. It's turned out to be a thriving family business: "Our daughters help out, too," she says. "They are the first ones to try new products. Their valuable feedback tells us about the gear children love most."
Quick Facts
As a child: "I was definitely a perfectionist and very creative – both have helped me in starting and developing the business."
Guilty pleasures: "Cooking dinner with my husband while enjoying a nice bottle of wine."
She's an expert at multi-tasking. "I love running a business while being a full-time mom and wife!"
If she weren't managing Baby Travel: "I would probably have opened another business where I could set my own goals and enjoy the flexibility of running my business while spending time with my family."
Text by Luisana Suegart; Photo by Antonio Eli
Clara Uribe is the Owner-Manager of The Baby Travel Company in Key Biscayne; 305.439.2990; Info@BabyTravelCompany.com; BabyTravelCompany.com.
Thought Process
"The secret to getting ahead is getting started!"
Like many of us, entrepreneur Giselle Mas has dreams of evolving her company, Mas Strategies, into a first-tier communications company on par with global leaders in her industry. And she knows exactly how she's going to do it. Currently, the woman-owned small business offers its clients strategic marketing consulting, creative design, video production and comprehensive media planning and buying. The company is set apart by its ability to combine traditional and modern communications tactics in order to allow for well-rounded strategic campaigns that are current with the changing market place. "The most fulfilling part of the job is the opportunity to be a part of projects that make businesses greater," she says. "I believe it is our social responsibility to do our work in a manner that improves the communities we serve, so I'll always be thinking of ways to make positive contributions."
Quick Facts
Her first job wasn't as glamorous as her current post. "I cleaned offices for a living," she says.
She stays active, both mentally and physically. "I'm a political junkie, I love market watching and cycling (share the road)!"
She has good and bad habits. "I'm always on time and believe hard work is the secret to success. On the other hand, I tend to bring my work home with me which is a tough habit to break!"
Evolution is essential. "My agency strives to become a top contender for communications services to all governments, domestic and international companies throughout the world."
Text by Yoshi Sanz; Photo by Mario Pascual
Giselle Mas is the President of Mas Strategies, LLC; 80 SW 8th St.; 888.450.1019; Giselle@MasStrategies.com; MasStrategies.com.