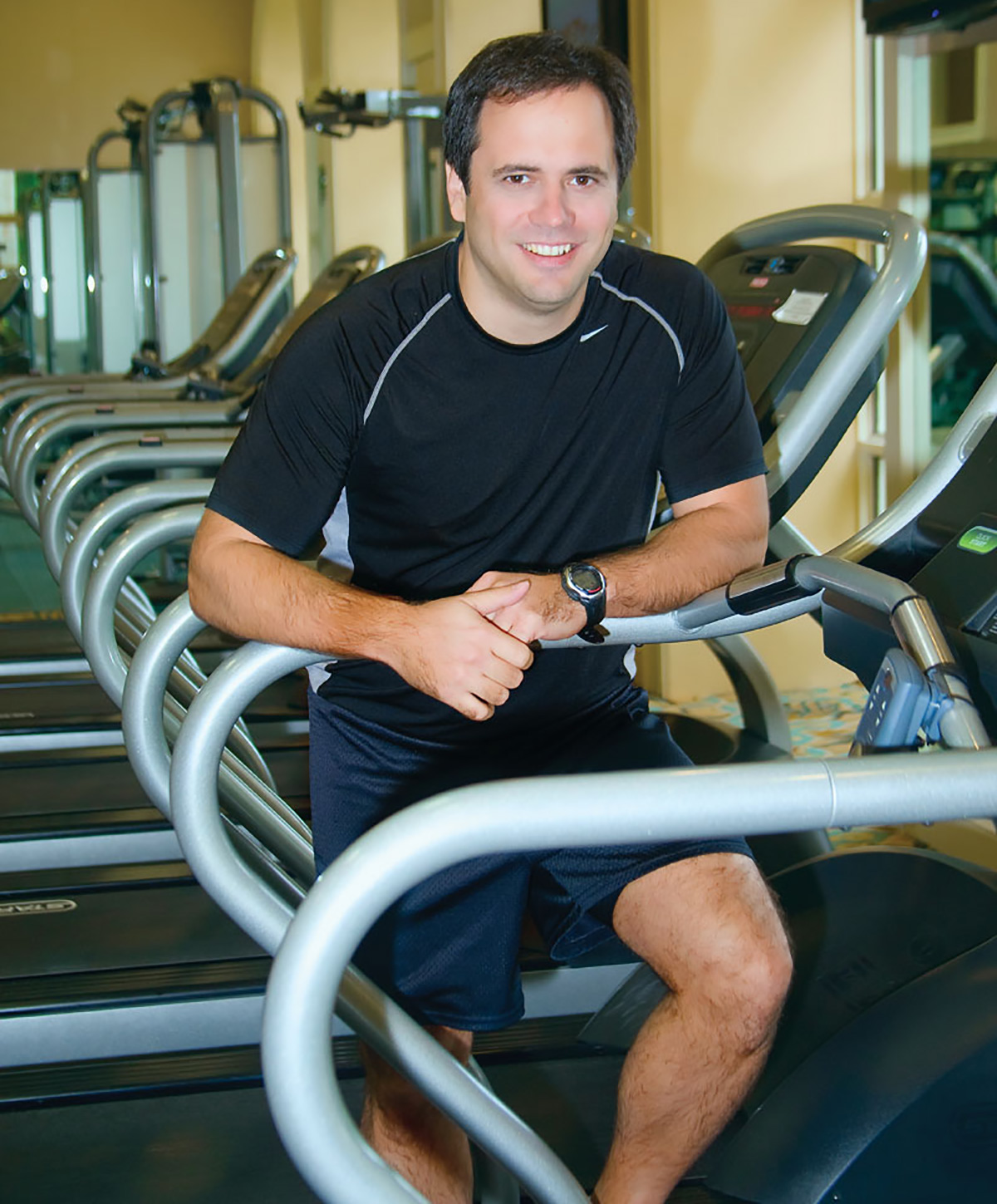 Personal Touch
"I always remind people who have lost hope that where there's a will, there's a way."
One of the things that sets Key Therapy's resident personal trainer, Mel Gonzalez, apart from other fitness professionals is his signature personal touch. "I'm on time, I treat all my clients with kindness and respect, and I motivate them," he says. "My role is to know the needs and limitations of my clients so I can plan a great workout to help them reach their goals." From one-on-one and couples personal training options to weight control and functional training at home, outdoors and in the gym, he can accommodate any age and situation. At the end of each session, Mel sees the results instantly. "The most fulfilling part of the job is looking at their faces after they've ended a workout," he says. "Most feel at peace, some are happy with themselves, a few seem tired from a great workout, and others are ready to face the world."
Fun Facts
Before he got into fitness, his first job was in finance as an accountant.
His fridge is loaded with orange juice, milk, eggs, meat, fish and vegetables. "I have all the essentials to create a good salad."
He became a personal trainer to change lives. "As people reach their fitness goals, they feel better," he says. "When they feel better, they have a better chance to accomplish their dreams."
He firmly believes in never giving up, and he lives by very important words of wisdom. "My favorite phrase is 'Go for it'," he says.
— Text by Achilles Stone; Photo by Antonio Eli
Mel Gonzalez, Personal Trainer for Key Therapy; 305.361.1166; Key-Therapy.com.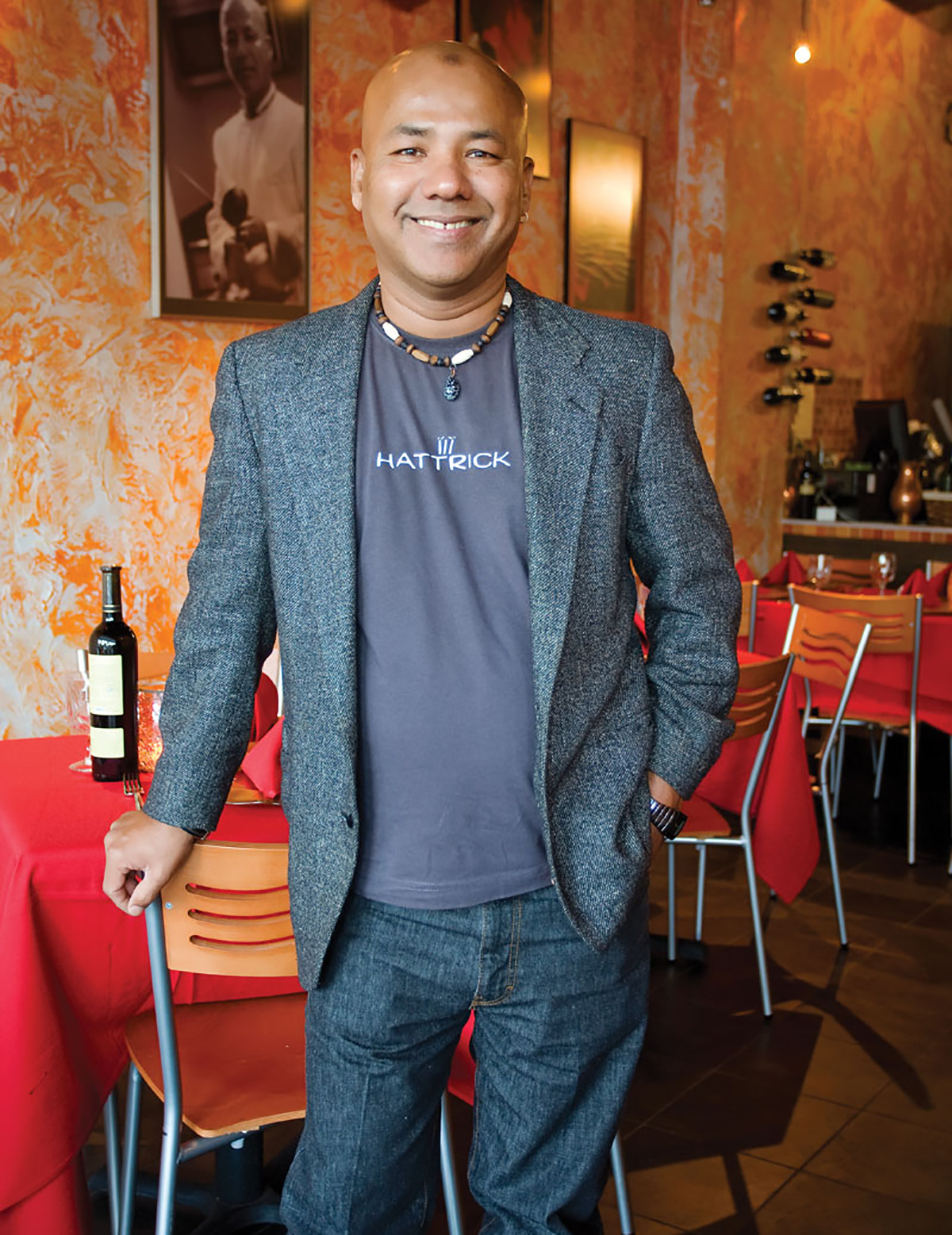 Good Taste
"I consider myself a restaurateur with a budget, a vision and a certain amount of bravery!"
Finding authentic Indian food in Miami is like trying to find a needle in the sandbar. Luckily, Mike Hussain has brought all the curry and saffron goodness you've been craving to Key Biscayne with Ayesha Restaurant — an eatery established on the principles of creativity, passion, honesty and authentic Indian flavors. "This business provides us the opportunity to meet people from all over the world," he says. "Our primary goal is always to satisfy our guests." In fact, not too long ago, one of Ayesha's regulars was scheduled for surgery and she had to go through the recovery process alone. "One of my employees helped her by delivering her food for an entire week at no cost to her," he says. "I didn't realize what he'd done until she gratuitously invited us to a family dinner where I learned of his efforts. It was one of the proudest moments of my professional career, and I'm looking forward to many more!"
Fun Facts
He tends to be a bit too generous. "Sometimes I go way out of my way to help people," he says. "Mostly this is a good thing."
He used to sell film tickets in Bombay. "When I came to U.S., I started selling ice cream on the street," he says. "I never gave up and now I own three restaurants!"
When it's time to quench his thirst, he reaches for the nearest can of Diet Coke. "It's so refreshing!"
— Text by Achilles Stone; Photo by Antonio Eli
Ayesha Fine Dining Saffron Group; 328 Crandon Blvd. Key Biscayne, FL 33149; 786.953.4761; AyeshaSaffron.com.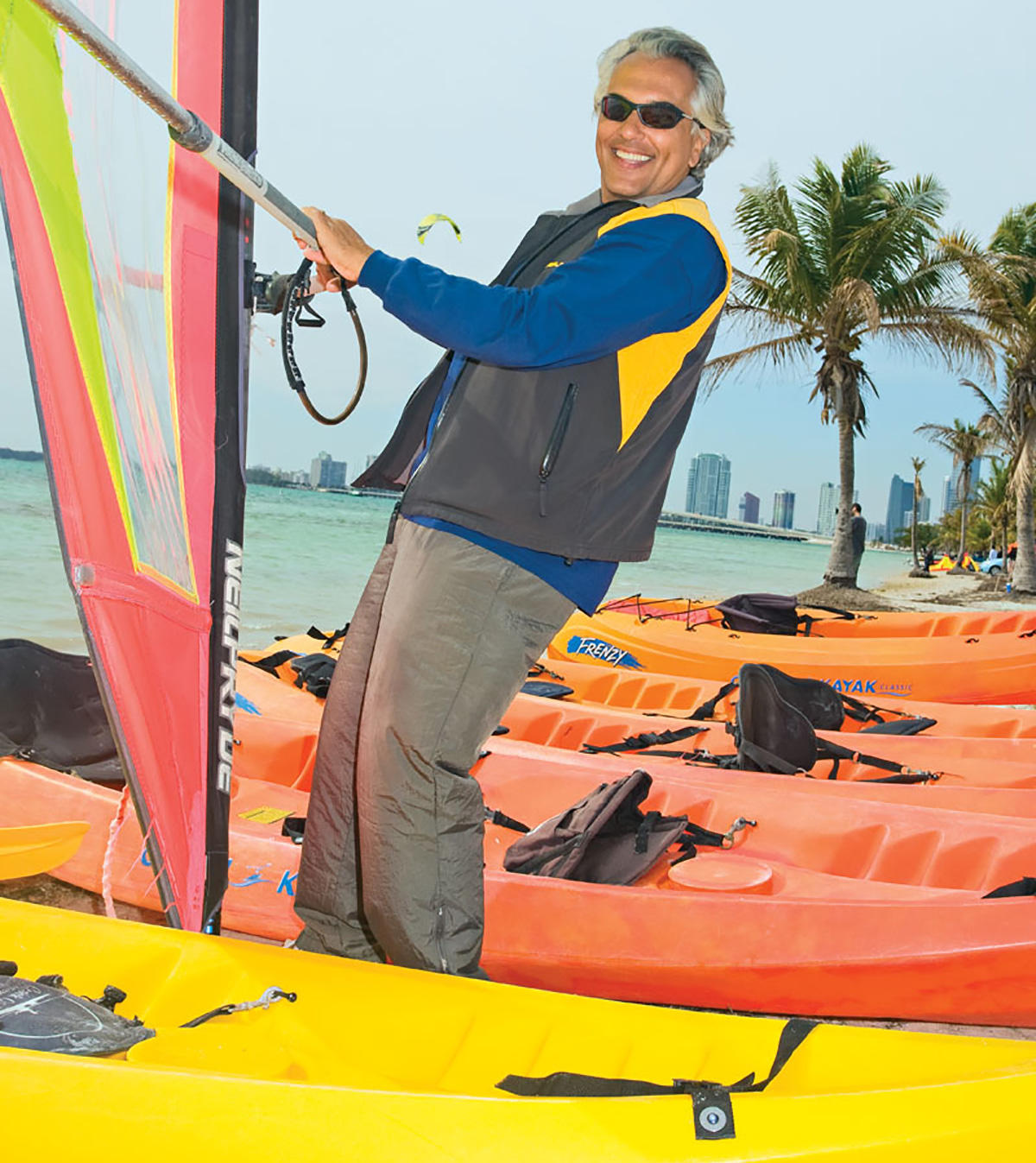 Wet Wonder
"There's no greater satisfaction than seeing people accomplishing things they never thought possible."
When he was a kid, Ovidio DeLeon's mom would tell him to go outside and play. Today, he's made a living out of it. "I honestly don't know what I'd be doing if I wasn't doing this," says the owner of Sailboards Miami Water Sports in Key Biscayne. Today, no matter what the tides may bring, there is one part of the job that makes the surprises Mother Nature throws his way bearable. "There's a certain grin that folks get when they succeed out on the water that can't be matched!" Through it all, DeLeon admits that working on the waters off Rickenbacker is the best "office" nature can offer. "We see everything imaginable," he says. "I've done everything from sailing with manatees and dolphins to paddling for 3 hours when my equipment broke down while out at sea." Last year, he was nominated for an ALMA Award and replaced his wetsuit with a designer one as he walked the red carpet with his family.
Fun Facts
His alter ego is Vid, and he got his start in radio. "Today, I make a living getting people out on the water to have fun," he says.
His favorite drink is a White Russian, although he likes to bring hot tea to work on cold days to share with his team. "Needless to say, I don't like cold water," he says.
His favorite words are small craft advisory. "Regardless of the weather, we have a variety of water sports which allow people to get out and play whether it's windy or not."
— Text by Achilles Stone; Photo by Antonio Eli
Sailboards Miami Water Sports; Rickenbacker Cswy., Key Biscayne FL 33149; 305.361.SAIL; SailboardsMiami.com.
Suave Serve
"The most fulfilling part of my job is helping take people to higher levels in tennis, fitness and life!"
As a kid, Mark Chellas hit balls for what seemed like forever without ever tiring. "My first job was tennis, and it will be my last," he says. "It also happens to be my hobby." Growing up, when he wasn't on the court, he was at home watching his idols serve, stroke and volley. "Watching these guys play tennis just made me motivated to get in the sport as deeply as possible," he says. "The levels of energy, motivation and professionalism in this sport are incomparable." On Mar. 23, Chellas will run an unforgettable event leading into this year's Sony Ericsson Open featuring Kim Cijsters, Cliff Drysdale and Andy Roddick. "Players will have the chance to return the biggest serve on the planet (Andy Roddick) and try their luck in a few points against U.S. Open champ Kim Clijsters," he says. "It will be a blast!"
Fun Facts
He once played Roger Federer on Court 8 at The Ritz-Carlton Tennis Garden! "The man is, in my opinion, the best by far, ever."
He believes a glass of red wine should always accompany lunch. "Lunch is very important," he says. "I also enjoy an ice-cold Peroni whenever possible."
He's never read a book in his life. "I just never got around to it," he says.
His bad habit and good habit are one in the same. "I have a weakness for Haagen-Dazs ice cream," he says.
— Text by Laz Vu; Photo by Andres Hernandez
Cliff Drysdale Tennis Center, Ritz-Carlton Key Biscayne; 415 Grand Bay Dr., Key Biscayne, FL 33149; 305.365.4300; CliffDrysdale.com.