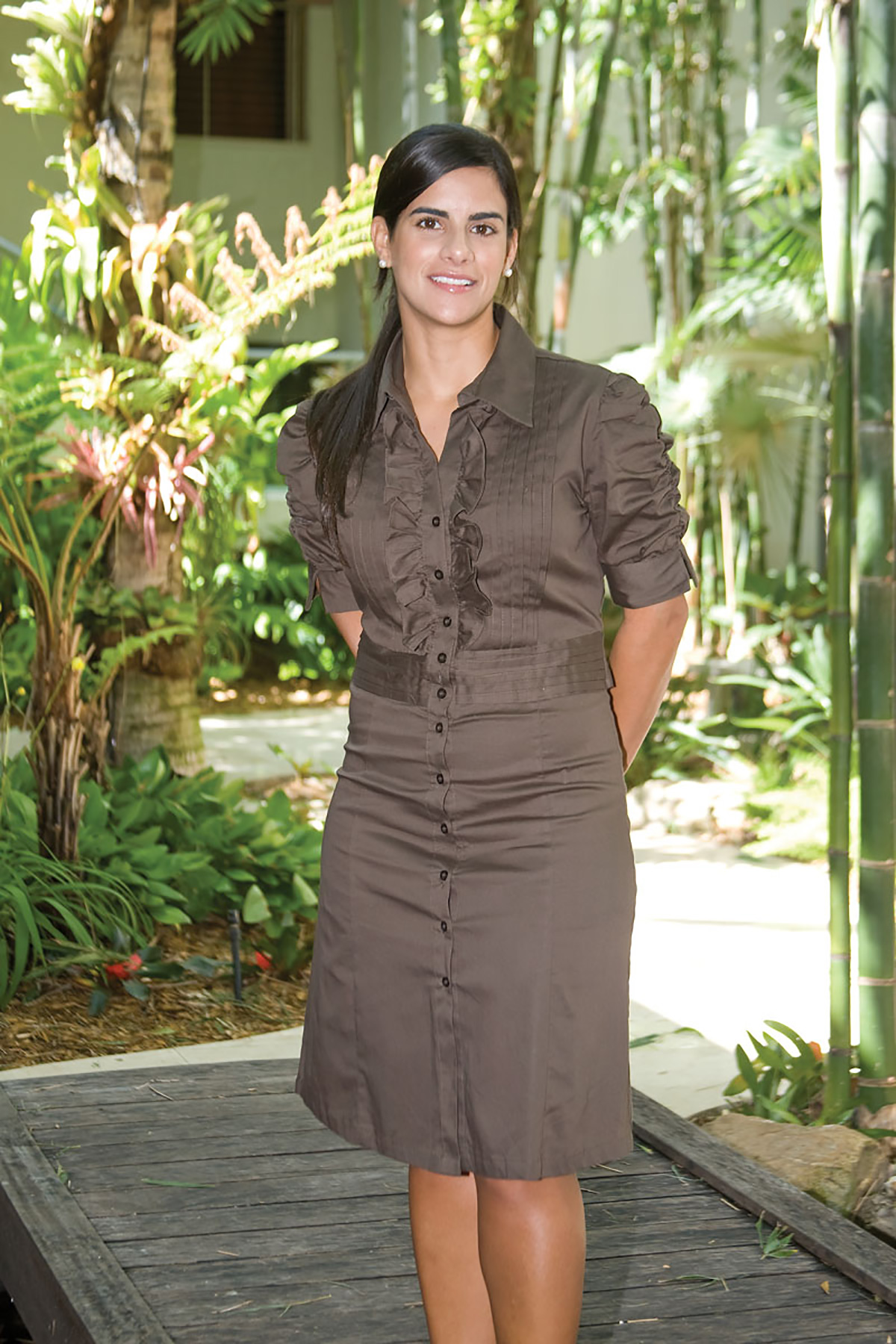 HOME Care
Ivette Fernandez-Chaustre knows the importance of accomplishing anything you set your mind to. As such, she's dedicated her career to help kids with special needs — right from the comforts of home.
Text by Luisana Suegart
Photo by Antonio Eli
It was during a general education class that full-time teacher Ivette Fernandez-Chaustre heard the calling to make positive changes in the lives of children with special needs. "Not only do I recognize I have a special gift to assist children in overcoming obstacles, I also appreciate everything we take for granted."
Seeing a need to offer therapeutic home-based and community-based services, Fernandez established Key Therapy, getting together a unique team of therapists who provide local services that help patients move beyond barriers. "Not only is it rewarding, it's also gratifying when parents and I witness great results in a short time."
With a Master's degree in Speech Language Pathology, she specializes in the evaluation and treatment of pediatric speech and language delays and disorders. "My energetic personality and years of experience in the school system, private practice and hospital settings help my clients thrive."
As she plans to branch out to neighboring communities, she promises to keep benefitting her fellow islanders while interacting with them daily. "I play in a flag football and softball league on the Key, and I enjoy playing basketball," she says.
And, just as in sports, she knows it's always best to tackle an obstacle head-on. "I believe that early intervention is the key to any problem," she says.
For an expert consultation, call 305.361.1166 or visit Key-Therapy.com.
SPEED Racer
At 45, the publisher of Formules Magazine, + Loin, and Meridian is also a former racecar driver with a list of credentials that proves he's been going no less than full-speed ahead.
Text by Luisana Suegart
Photo by Antonio Eli
It all started at the age of 6 when Pascal Dro decided he would become a famous Formula One world champion. He kicked off a 20-year professional career at age 14, all the while pursuing a career in the media: first as a motorsport journalist, then an editor, TV commentator and publisher. "I thought they were all impossible tasks," he says. "I wanted to race consistently at a national level and race Le Mans 24 at least once. Step by step, from go-karts to Formula One test-drives, it took me way further than my craziest expectations."
The go-karts led to several Formula Fords; two Le Mans 24 Hours; six Daytona 500 24 Hours; three Paris-Dakar rallies; numerous World GT races; a class victory in the Magny-Cours 24 Hours; and a record Around-The-World in less than 80 days, by car. A native of Paris, Pascal has also written books about Formula One, its history and its drivers. His latest endeavor is teaching you — yes, you! — how to drive a racecar. "I'm here with this idea that everybody dreams about being able to drive a Ferrari, a Lamborghini or even a 700hp Formula One car and fears he or she won't be able to do it," he says. "But the truth is, it's easy!"
To prove it, he's hosting a special event with Formula One cars at Trini in Private in Brickell on Nov. 5, and his first track session on Nov. 6. at Homestead-Miami Speedway. "The goal is to share things with people passionate about cars," he says.
To learn about upcoming events, custom-tailored corporate packages and driving options, call 305.281.9977 or visit FormulaOneDrive.com.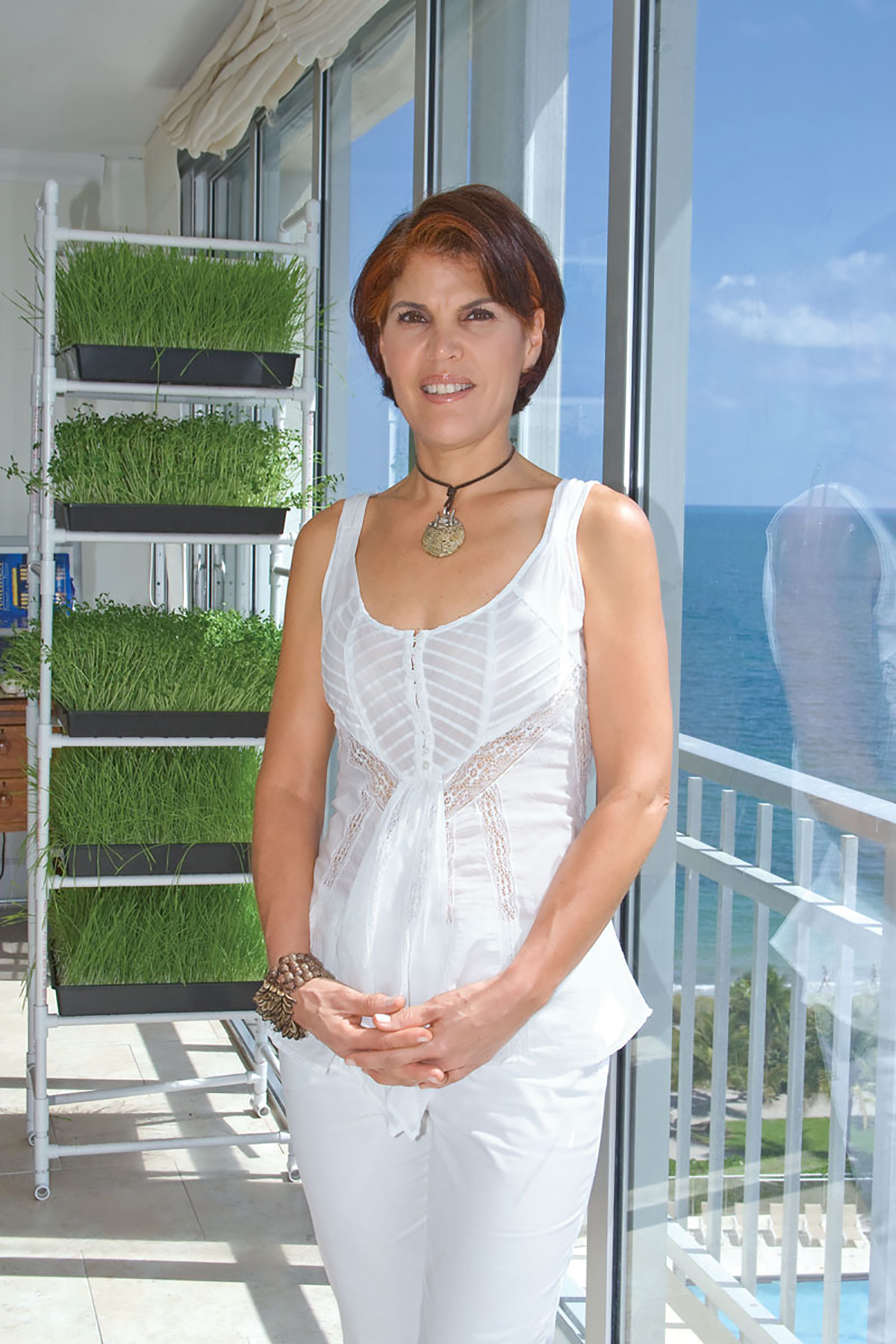 GOOD Food
Healthy Living Consultant Zuzzette Camarena Diaz-Garza is her most valuable testimonial, and she's making the most of her own example to enlighten and enhance the lives of those around her.
Text by Luisana Suegart
Photo by Antonio Eli
After being diagnosed with breast cancer in July 2007, Zuzzette Camarena Diaz-Garza underwent surgery and radiation therapy before doing some life-changing research to learn about natural and alternative treatments. It was at the Hippocrates Health Institute in West Palm Beach where Diaz-Garza learned an approach that became her passion and lifestyle.
She bases this approach on "Living Food" like wheatgrass and sprouts, which she grows and prepares raw. "My way of life is my work," she says. "Every day I nurture my harvest, and in return it gives me life and energy."
Meanwhile, it's her mission to inform those around her of the benefits of such a lifestyle. "I would like for every family to know they can benefit from nutrition that's pure," she says. "I also want to erase the idea that these foods are bland, boring and hard to prepare."
As such, she hosts workshops to deliver the message and distributes wellness products made by Nikken, SwissJust and the Ion Foot Bath. "Seeing the enthusiasm in others when they put things into practice has motivated me to carry on with this great labor."
Born in Pennsylvania and raised in Mexico City, it seems Diaz-Garza has finally found the perfect place in Key Biscayne. "Every day I thank God for giving me another day and for allowing me to stay in touch with nature while enjoying the ocean, the peace and the safety of the island."
To start on your way to a healthier life, contact 305.989.6752 or ZuzzuonSprouts@Yahoo.com.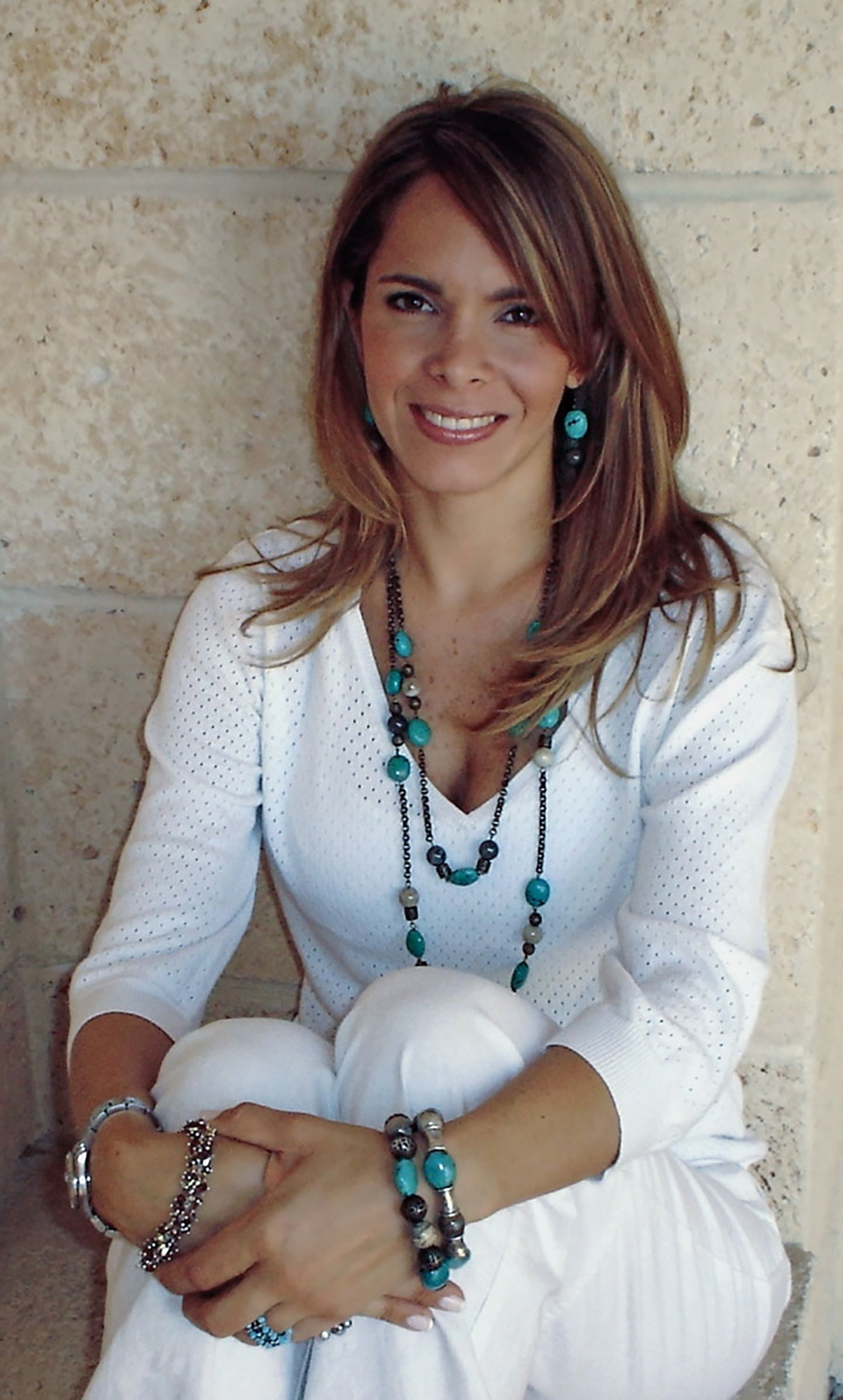 HAUTE Hippie
If you believe the mantra that the right accessory can complete any outfit and set the mood for the rest of the day, then make sure you have a couple of pieces from Jenny Salinas in your collection.
Text by Kaya Baez
Photo by Jenny Salinas
It is a well-known fact that the women of Cali, Colombia, are amongst the most beautiful in the world, and Jenny Salinas is no exception. But what makes her truly beautiful is the creativity and passion she's injected into her world-class jewelry designs. "Early on in my career, my accessories reflected the exotic and lively colors of my country," she says. "Now I lean toward luxurious gemstone designs that you can wear every day to almost any occasion."
Salinas' first foray into the world of glam started early in childhood when she created accessories and clothes for her Barbies. "When I grew up, I decided to step it up a notch," she says of the handcrafted, one-of-a-kind and limited edition pieces she creates today. "I only use the highest-quality sterling, Bali and Thai silver, and precious and semi-precious gemstones. I also like to incorporate freshwater pearls, Czech glass, Swarovski crystals and Dichroic glass into my pieces."
And she affirms, she's not only the designer, she's also her own best client. "Constantly, people compliment me on all of my designs," she says. "In fact, I decided to dedicate my life to my creations after years of my friends and relatives asking me to make them bracelets, earrings and necklaces," she says. "Today, I can confidently tell them to visit my website to order my latest collections!"
To peruse Jenny Salinas' unique pieces or to set up a private tour, visit JennySalinas.com.