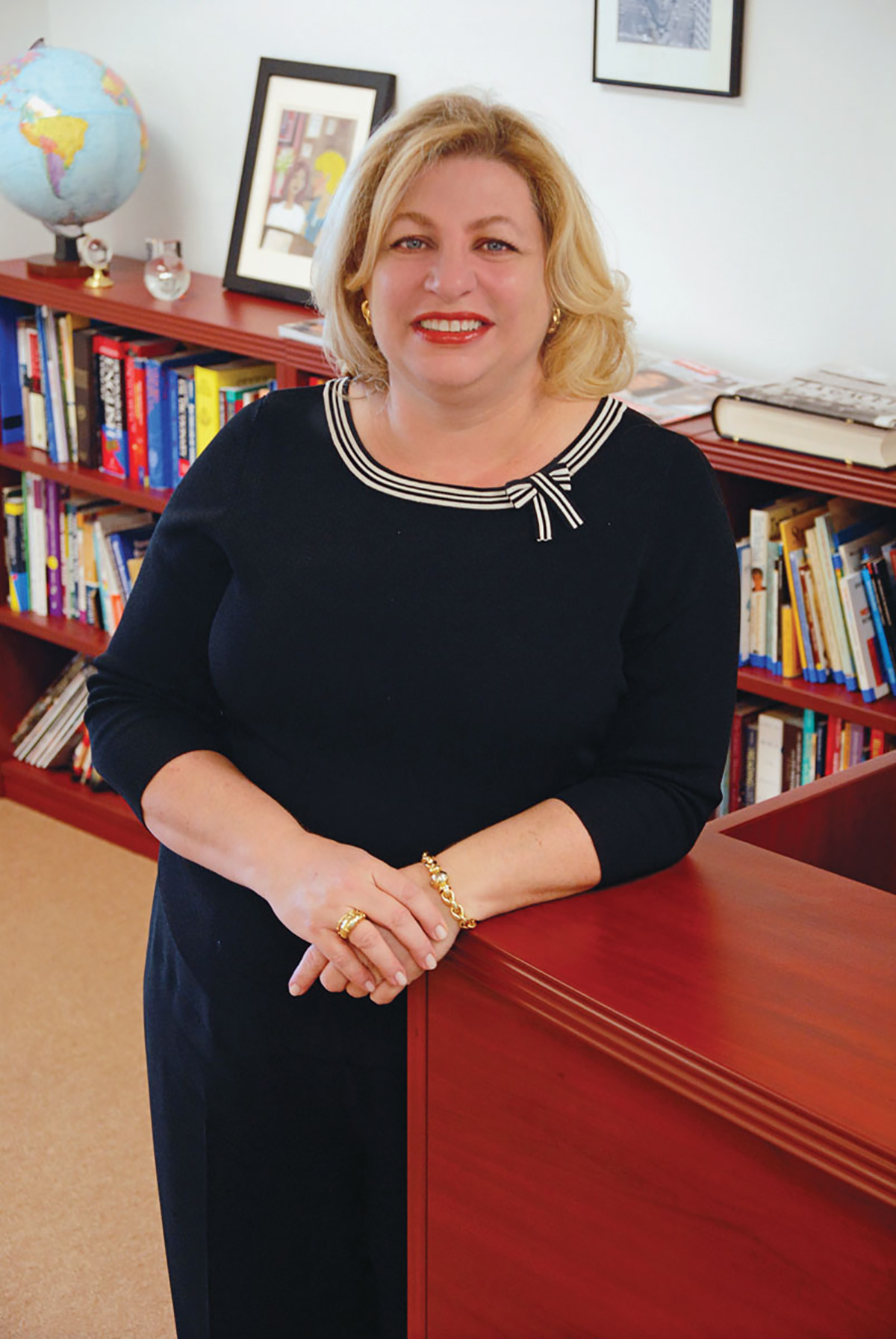 Foreign Affairs
It's no surprise that Cassia Silva's language business has flourished in a city as diverse as Miami, where professionals need to connect with cultures to get ahead.
Text by Luisana Suegart
Photo by Antonio Eli
Cassia Silva has a knack for languages and it's no coincidence that she settled in South Florida where she unifies the melting pot of cultures through her company, Key Languages. "A person who learns a new language is not only able to communicate better, but also understands a new culture," says Silva, who has learned firsthand the value of communication.
After practicing law in Brazil, Silva moved to the U.S. where new experiences led her down a different path. "Once here, I couldn't practice law and didn't know English, so I dedicated myself to studying the language until I mastered it," says Silva, who aside from running Key Languages is also President of the National Association of Women Business Owners of Greater Miami and Secretary of the Key Biscayne Chamber of Commerce.
As such, Silva earned a Master's degree in teaching English as a Second Language from New York University before launching Key Biscayne-based Key Languages. Currently, the independent language services company offers instruction and translation services in English, Spanish, French, Portuguese, Italian, German and Mandarin.
"We have students who come to our location, a program for children in which we send the teachers to their homes after school, and a program for companies in which the teachers go to the offices of our clients," she says. "My goal is to expand as much as possible so more people have the opportunity to learn."
To start learning the language of your choice today, call 305.365.5530 or visit KeyLang.com.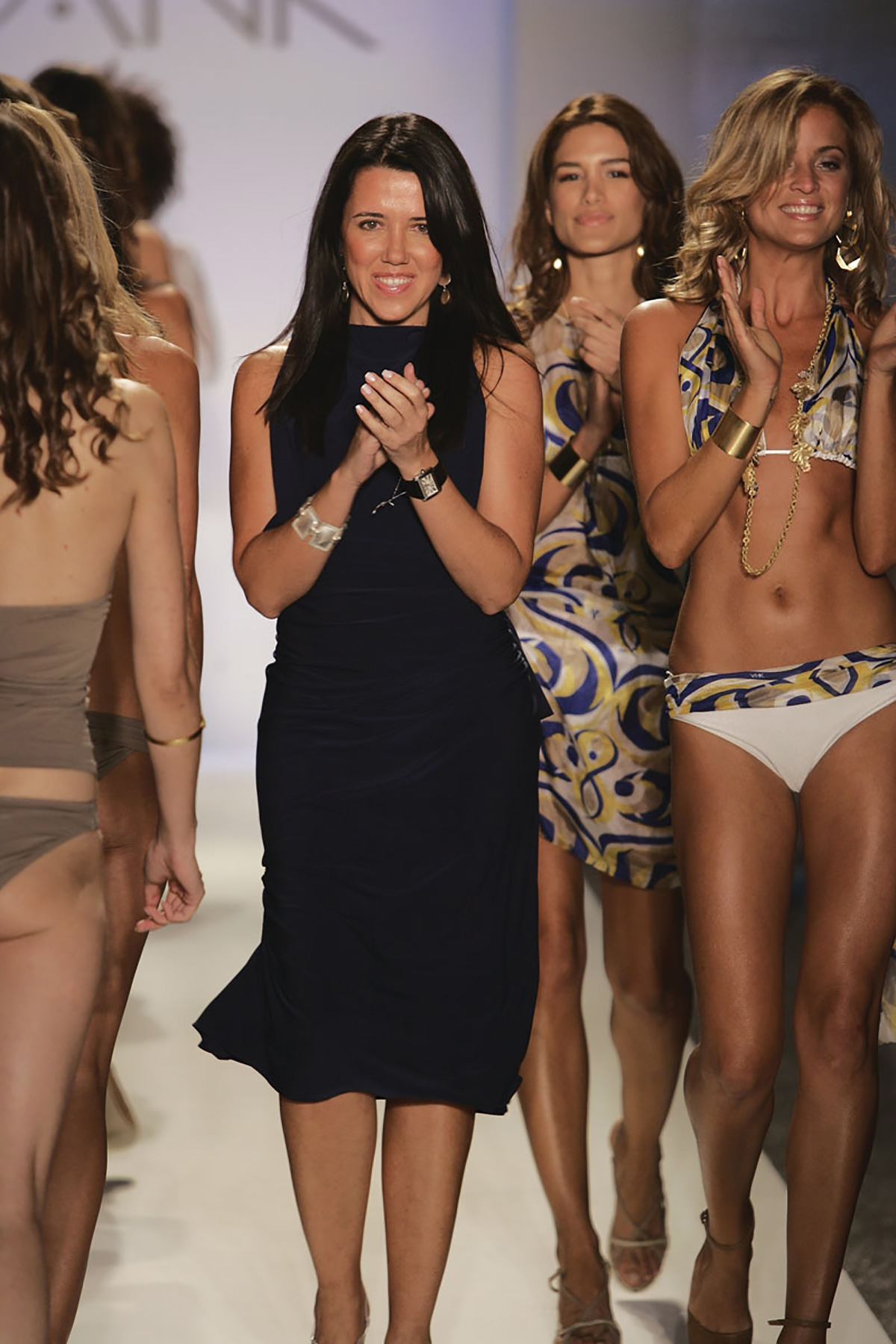 Bikini Boom
If you can't seem to find the right swimsuit this season, ANK Swimwear by Mirla Sabino may have the one-piece, two-piece or even three-piece you've been searching for all year.
Text by Kaya Baez
Photo by ANK Swimwear
Whether you think you bulge out in the front, back, sides, top or bottom, you can rest assured that Mirla Sabino has the perfect swimsuit for you. "I specialize in creating swimwear collections that flatter women with all body types," says Sabino of her ANK Swimwear line. "ANK is designed for the modern woman who's constantly looking for something that complements her figure, but at the same time is sophisticated and fashion-forward."
The name "ANK" was inspired by "the first breath of life," or ANKH. "We paid homage to 'ANKH' by using it to represent a line of swimwear that has the noble goal of giving a portion of our proceeds to a good cause," says Sabino. Currently, ANK is working with the Developing Minds Foundation, a non-profit organization that builds schools and supports education in areas affected by violence and poverty.
So what else sets ANK swimwear apart from the competition besides the brand's big heart? A blissful trilogy of fit, form and function. The 2010 ANK Collection, for example, draws inspiration from the traditional textile art of the Kuna Indians of the San Blas Islands in Panama.
"It's essential for all of my pieces to have their own unique soul that complements the personalities and lifestyles of the women who wear them."
To get the perfect swimsuit any time of the year, visit ANKswimwear.com.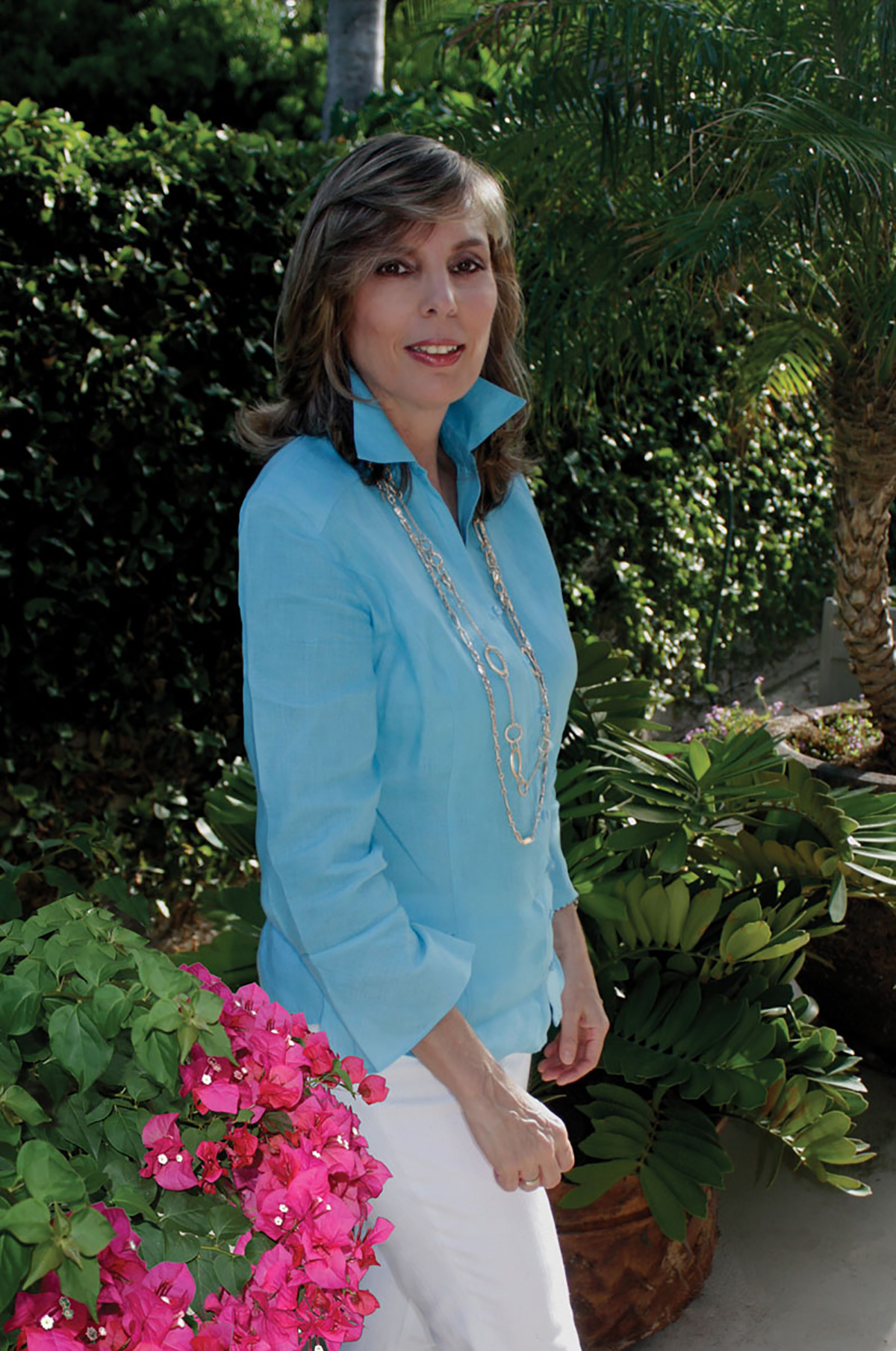 Creative Design
At a time when a murky economy is dragging down business, Nora Camejo is making the most of her creative abilities to make things a little brighter.
Text by Luisana Suegart
Photo by diego camejo
With only 10 seconds to grab your attention, graphic designer Nora Camejo is pulling all the stops. "In every job, I think about what my client is trying to say and how to translate that into a design that's going to capture the eye of the customer," she says.
Originally from Venezuela, Camejo came to the U.S. to earn a Bachelor of Arts in Psychology and a minor in Education from the University of Miami, all the while being highly interested in the visual arts. "My studies really prepared me for dealing with the basic concepts of advertising and the communication of ideas," says Camejo, who went into graphic design permanently after being introduced to a Mac. "I was hooked."
Since then, Camejo has created everything from logos to brochures, ads, newsletters, invitations and websites. "I would like to believe that I bring a unique creative approach to each project, which is a result of my years of experience," she says.
Although her creative capabilities are worthy of merit, so is Camejo's enthusiasm for the field. She's recently taken specialized university design courses and is continually involved in extensive industry-sponsored training in computer graphics to ensure she's constantly evolving her craft.
And while Camejo admits that sometimes it's wonderful to just produce something beautiful, it's equally gratifying to create something that's for a good cause. "One of my most satisfying endeavors is helping to produce the Key Biscayne Lions Club Personal and Business Directory, which raises most of the funds for important charitable and community services," she says.
To spruce up your business or cause, call 305.361.7064.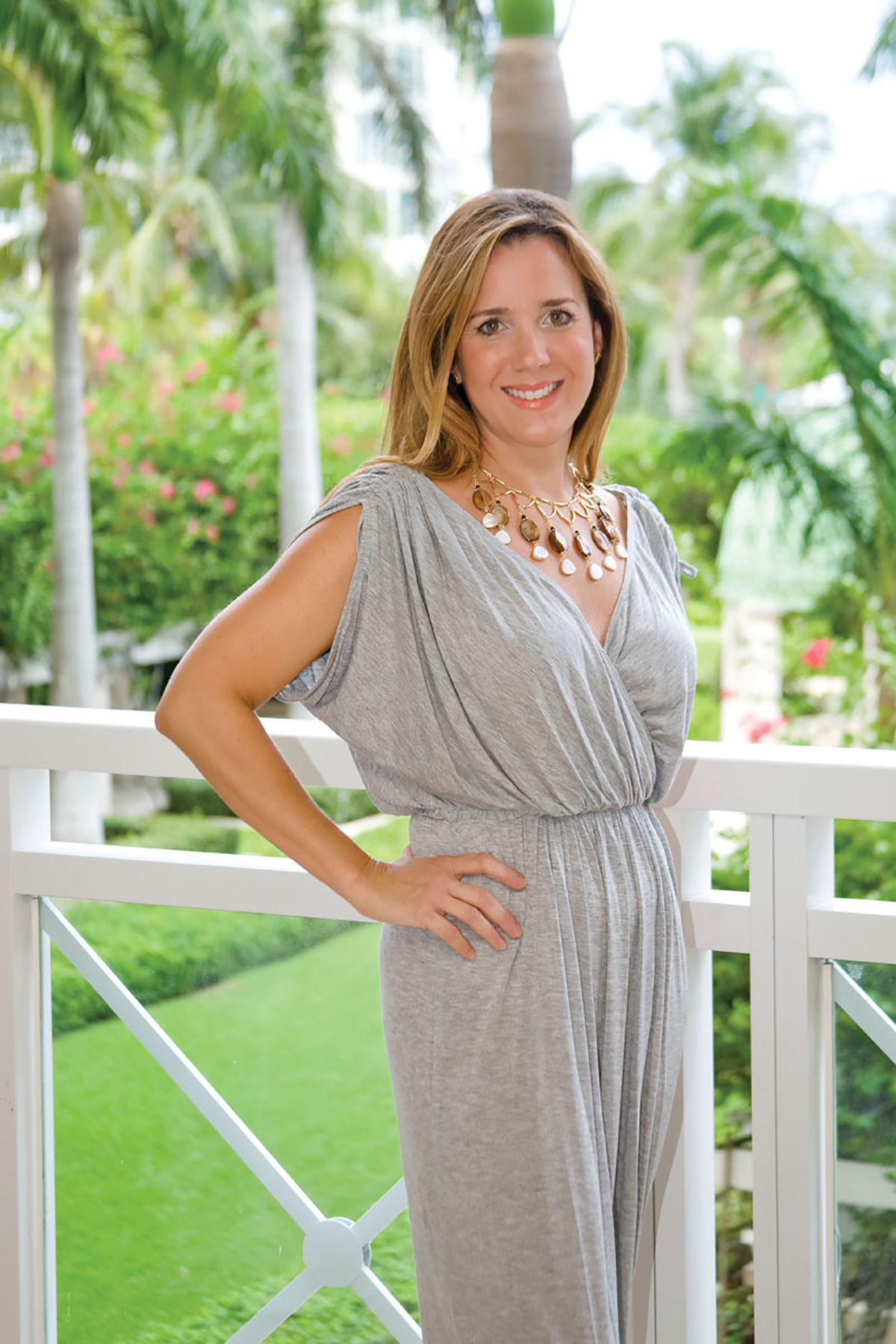 Shining Star
With a solid fashion sense, jewelry designer Camille Olabarrieta is creating pieces that take anyone's wardrobe to new heights, and she has no plans to stop.
Text by Luisana Suegart
Photo by Antonio Eli
Camille Olabarrieta has been living and breathing fashion for as long as she can remember. "My mother once found me at age 4 cutting around the pattern of the flowers of a very expensive silk fabric — she wanted to kill me!" says the 41-year-old jewelry designer, artist and fashion buyer. "Instead, she taught me how to sew, embroider and knit at a very early age."
Early practice made for a high school student who created clothing, belts and jewelry, which she sold to local boutiques and friends. "My father encouraged me to enter a talent contest sponsored by Pratt Institute, and I won second place," she says. "Instantly I was accepted, and the rest is history."
With a degree in Fashion Design, Olabarrieta landed in Miami where she worked as a designer for a local company before finding a job with Versace in Bal Harbour and eventually accepting a position with an upscale boutique in Coconut Grove. "One of the perks was that I got to travel to all of the fashion capitals of the world for work," she gushes.
Today, the Key Biscayne resident creates show-stopping handmade statement pieces for any occasion out of semi-precious stones and vintage jewelry. Inspired by the shapes and colors of natural elements, vintage fashions and even history books, her creative process never ends. For now, she's happy focusing on her art. "Through the years friends have wanted to obtain some of my artwork or buy the ones hanging on my walls," she says. "My creativity is not limited to only my jewelry."
For a custom-made fashion statement, e-mail Camilola@AOL.com.