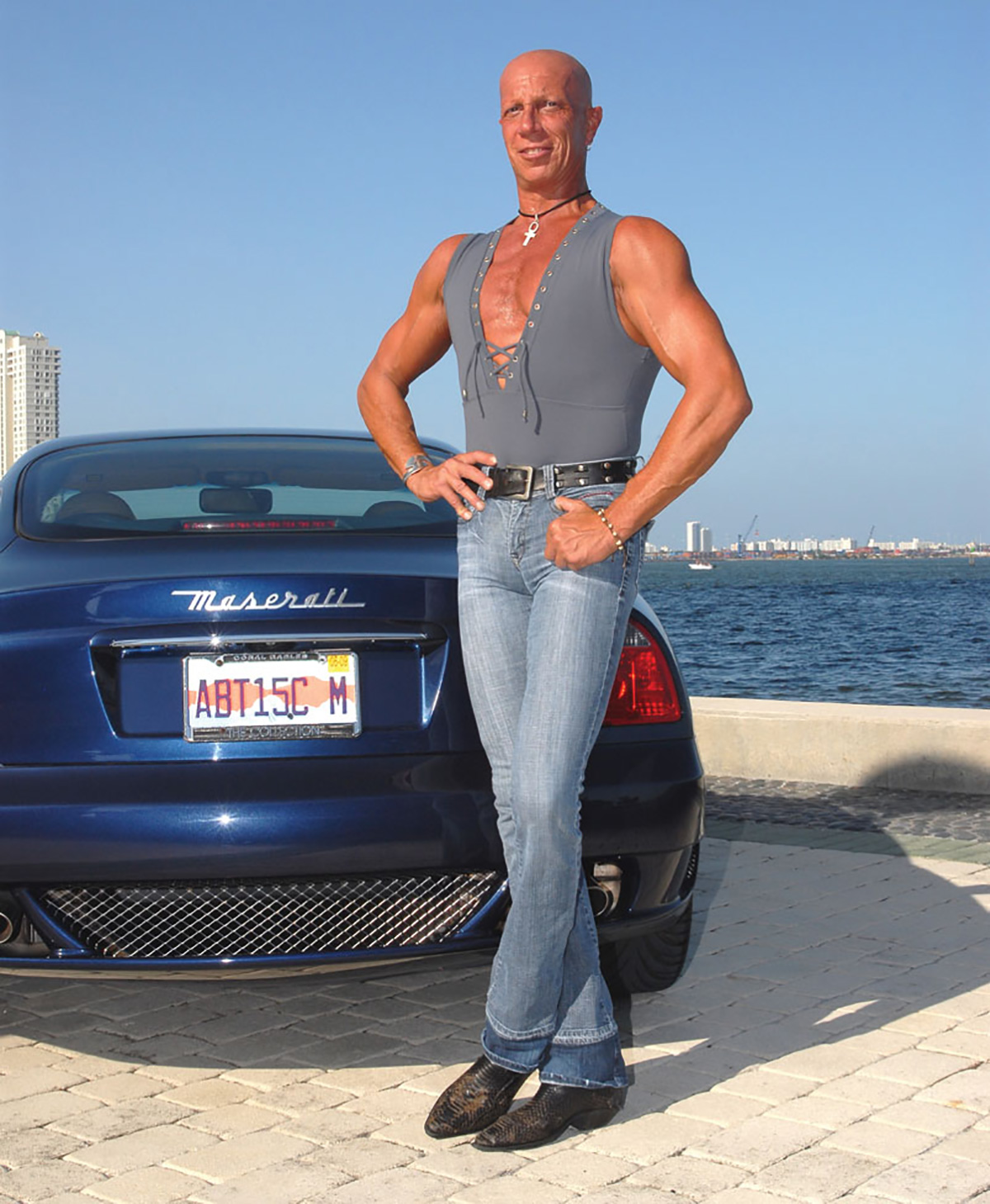 Rockin' Strong
Even South Florida's fittest can kick it up a notch with workouts developed by Kevin M. Bilka, creator of a system that promises real results, real fast.
Text by Luisana Suegart
Photo by Antonio Eli
Who better to get you moving than a 46-year-old fitness fanatic who boasts a 25-inch waist and can rock it out with an electric guitar? It's Kevin M. Bilka, the musician turned fitness expert turned actor, model and entrepreneur, who is revving up heart rates across South Florida with his winning workout, the Accelerated Body Transformation.
Born in New Jersey and raised in New York, Bilka toured the country at the age of 17 with his rock n' roll band, until a calling louder than the music led him on a path to fitness — one that has kept him flexing his muscles ever since. As the owner of The Body Studio on Key Biscayne, Bilka has been transforming bodies for more than 12 years. "After two or three sessions with my program, people see results," he says. "It's user-friendly and is created for all-over body toning."
The ABT-15 workout is available on DVD and promises results in just four 15-minute training sessions that combine aerobic and anaerobic exercise. "I've been in the fitness industry for 25 years, and have never seen anything like it," he says.
With a second volume in the works, Bilka hopes to keep educating people on the safest forms of fitness that yield results, most recently introducing Allegro Pilates into his studio, a system based on the use of state-of-the-art reformers with highly trained instructors.
To get fit fast with Kevin Bilka and his program, call 305.361.3969 or visit ABT15.com.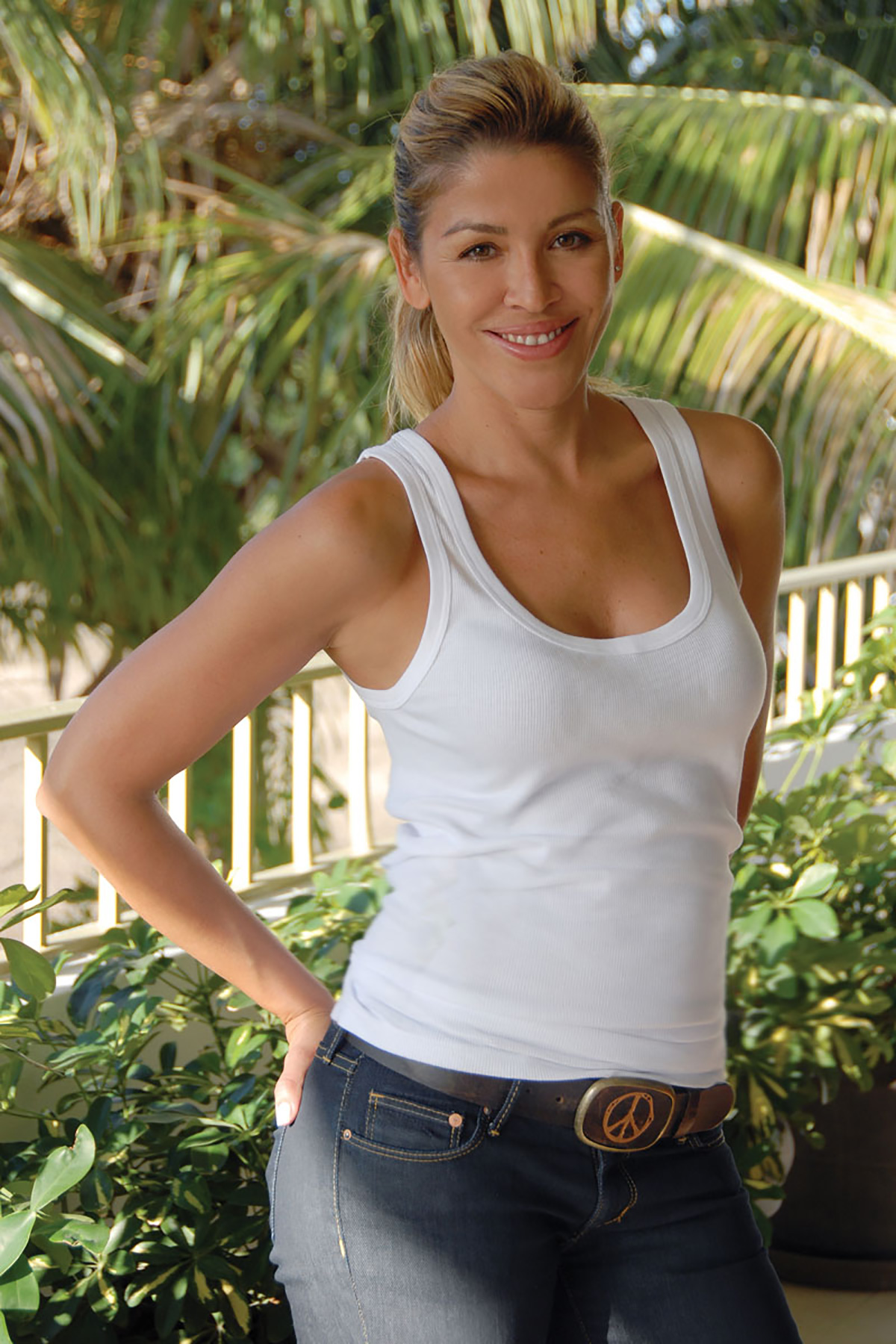 Picture Perfect
When Malena Assing left Venezuela for Key Biscayne, she didn't know what to expect, until she found herself in a paradise that is the backdrop for the life she's lived — and loved — ever since.
Text by Luisana Suegart
Photo by Antonio Eli
Malena Assing fell in love with photography the same way most people fall in love with each other — when they least expect it. A decade ago, the Venezuela native and her husband moved to Key Biscayne, a change that awakened a passion that had been silently sleeping inside her for years. Soon after arriving, she began to see the beauty in everything she encountered.
"Even as a child I always had my camera," she says. "I always took pictures of everyone, but I didn't really work on it until I came here and truly discovered this passion of mine."
Assing hasn't put down her camera ever since. Today, she prefers working with children, capturing moments that she says are full of innocence, serenity, love and peace. "The one aspect of my work that I think is my signature is the fact that I can capture children's personalities in my photographs," she says. "My purpose is to create a story and to hold a moment that people will recall and cherish throughout their entire lives."
For her shoots, Assing heads outdoors for the perfect setting and natural light, a photographic plus for someone living on the Key, a location that easily transforms into any child's playground. "Working with children is hard work but it's so rewarding. I jump, I dance, I sing, I invent fairytales," she laughs. "I'm thankful because I live in a utopia and because of it, I have found my true passion."
To take the perfect picture with Malena Assing, call 305.546.6105 or visit MalenaAssing.com.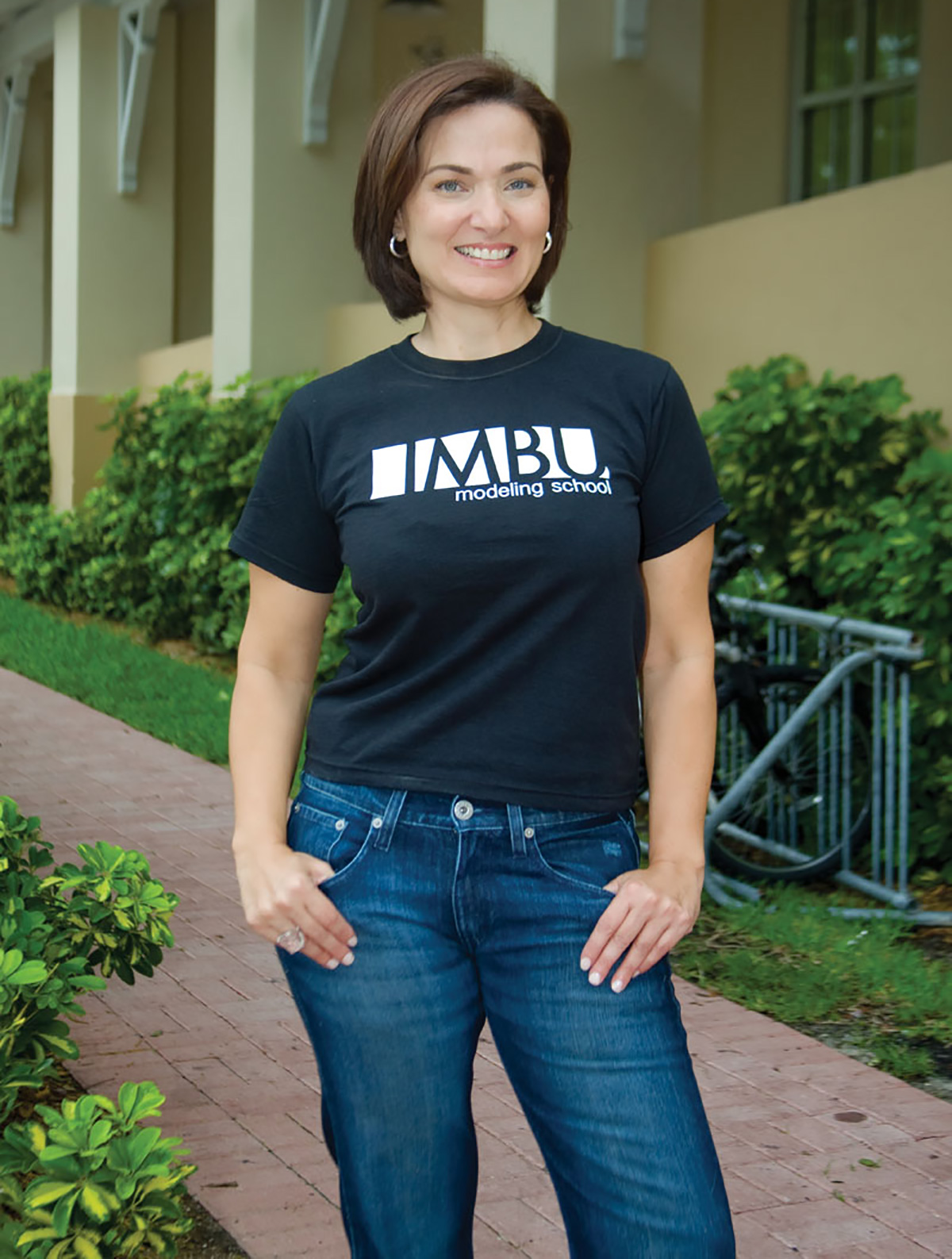 Esteem Coach
Nothing builds self-esteem like looking and feeling your best. For Adriana Imbuzeiro of IMBU Modeling, helping others achieve this confidence has become second nature.
Text by Jillian Lobato
Photo by Antonio Eli
Adriana Imbuzeiro loves to help people discover their potential. When deciding to open her own modeling school, IMBU Modeling in Key Biscayne, her purpose was to prepare young women for the first step in their modeling career. "I have a team of professionals in the fields of runway, fashion and beauty that help me teach correct posture, make-up techniques, hairstyles, and how to pose for photos and advertisements throughout our three-month course," she explains.
Since she was a child, this Brazilian native performed in school plays, dance presentations and worked for a clothing company. At 19, she became part of her first modeling agency, doing commercials and photoshoots for magazines and later graduating from an acting school. "I did sitcoms, soap operas, series and plays in Brazil," she says. "I'm always attending workshops to learn more about the business."
When she's not helping young women boost their confidence, this Key Biscayne resident loves spending time with her three children: Igor (21); Iana (16); and Illa (7). "I love taking my youngest to the parks on the island and I also love the beach, the serenity and the safety of this gorgeous neighborhood we call home," she says.
Imbuzeiro assures that her school will continue to teach students how to look their best, feel their best and be their best. "We want to expand the school and offer more courses including acting, interpretation and characterization," she says.
To strut toward stardom with Adriana Imbuzeiro, email Info@IMBUmodels.com.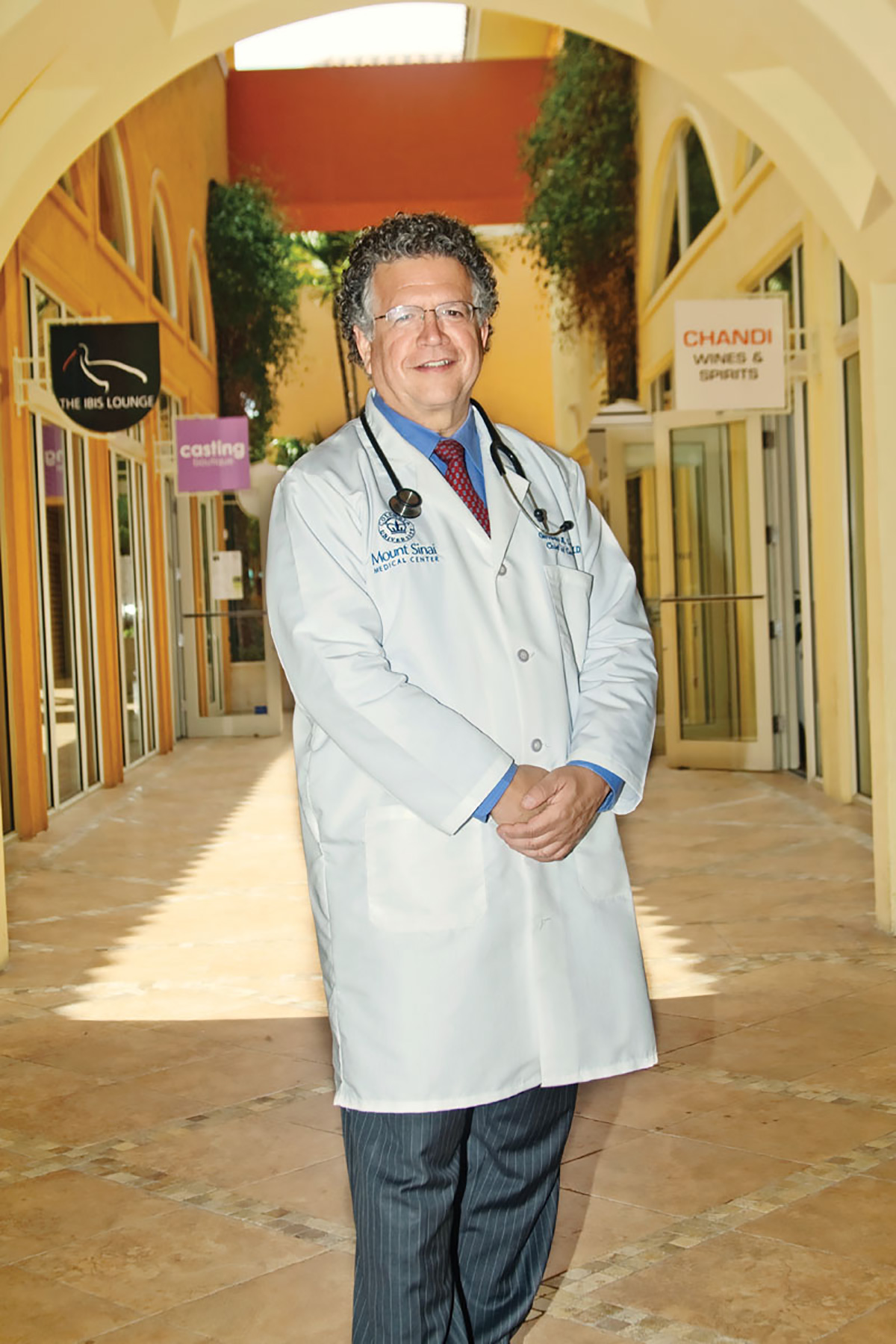 Heart Healthy
As Chief of Mount Sinai Medical Center's Columbia University Division of Cardiology, Dr. Gevasio Lamas is putting everything he knows about the human heart into practice…literally!
Text by Luisana Suegart
Photo by Antonio Eli
Dr. Gevasio A. Lamas knows the value of a healthy heart. And more importantly, it's with his own heart that he brings excellence to cardiovascular medicine in South Florida and beyond. "Early in my career I was drawn to cardiology because of the beauty of a healthy heart, the urgency and certainty that cardiac emergencies require, and the joy of bringing someone back from the brink," he says. "The combination of science and adrenaline always appealed to me."
With half of his practice dedicated to preventive medicine, and the other half to patients with established heart disease, Lamas is striking a balance that keeps him focused on his love of cardiology. The rest of his time is split between research, writing and his own continuing education so he can keep evolving his expertise. "I try to stay humble," he says. "The moment you believe you've reached perfection is the moment you become outdated," he says. "Humility is essential to achieve and maintain excellence."
Now with a clinical office in Key Colony Plaza at Mount Sinai Key Biscayne, Lamas hopes to help his neighbors stay healthy. "I'm very tied to the Key," he says. "Especially to our Community Center and the beach in front of Casa del Mar, where I sweat to avoid becoming my own patient!"
To reach new health heights with Dr. Lamas, call 305.674.2690 or email GLquestions@msmc.com.