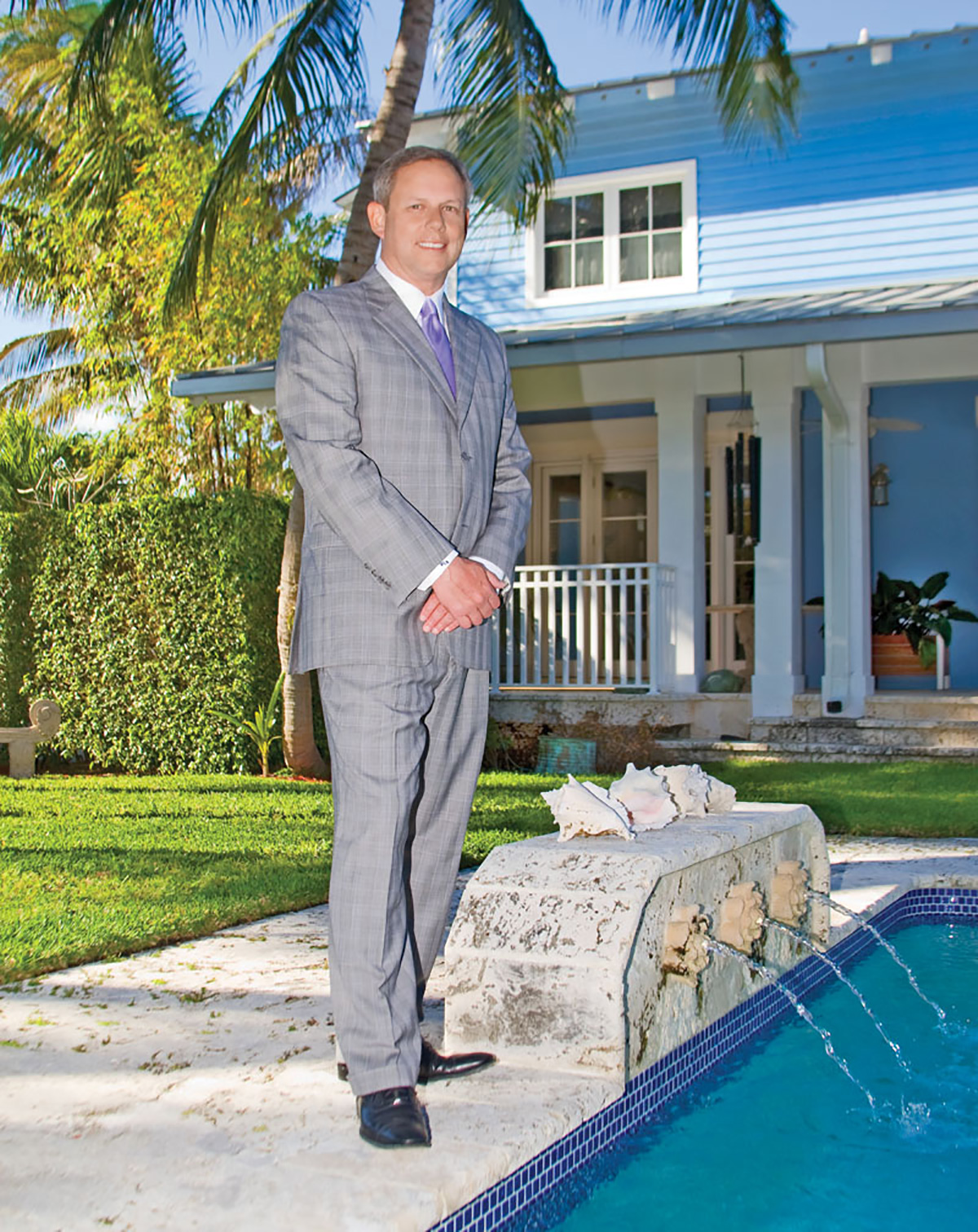 Crowd Pleaser
Dr. Michael E. Kelly's magic touch is bringing smiles to those who need a little lift in their spirits — among other things — inside and outside of his operating room.
Text by Luisana Suegart
Photo by Antonio Eli
Dr. Michael E. Kelly didn't have to span cultures and continents to know Miami was where he wanted to be…but he did, anyway! As the pioneer of the very successful — and satisfaction-driven — Miami Plastic Surgery, Dr. Kelly applies his experience and expertise to give Miami's beauty scene a boost. A graduate of the University of Illinois, he completed his surgical residencies in Chicago, England and Miami. "I was determined to succeed and doors opened after that," he says.
With just one employee, he opened the doors to Miami Plastic Surgery, subsequently forming a partnership with two other surgeons. "I have to fulfill two goals to be successful," he says. "First, the surgery has to be safe, because what I do is unnecessary…no one has to have a facelift. Second, the patient has to be happy when I'm done."
Currently, Dr. Kelly is spreading smiles beyond the walls of his O.R. "I volunteer with Operation Smile and do cleft lip and palate surgery in undeveloped nations," he says. "I've been to Honduras twice, and to Nicaragua, China and Thailand."
If you aren't in search of a doctor, just call him councilman. "I joined the Key Biscayne Village Council last year, and I'm working very hard to understand the issues facing us and trying to add leadership and good judgment to our excellent local leaders."
To try to look your best with the help of Dr. Kelly, call 305.595.2969
Hello, Nurse!
Silvia Zarandy Traad is using her extensive medical knowledge and experience to make the clients at her spa look and feel younger from the inside out.
Text by Luisana Suegart
Photo by Antonio Eli
Silvia Zarandy Traad knows that part of feeling good is looking good! It's the reason why the Adult Registered Nurse Practitioner branched out into the anti-aging and cosmetics field, a line of work she diligently carries out at the Island Medical Spa on Key Biscayne.
Traad began her career 20 years ago, attending Jackson Memorial Hospital's School of Nursing, where she graduated valedictorian as a Registered Nurse before earning a Masters in Nursing at FIU. "I felt the desire to do something significant for the community and people in general," she says. "Nursing was the profession that helped me fill my career goals with personal satisfaction."
Today, she's forwarding such satisfaction to her clients by providing a variety of treatments that include laser hair removal, microdermabrasion, Botox, mesotherapy and facials — all which are performed exclusively by Traad under the supervision of Medical Director (and husband) Dr. Ernest Traad, and her physician collaborator Dr. Gary Merlino. "I aim to help people to look and feel their best," she says. "I love talking to my clients about everything, from family to economics to whatever comes up in a conversation."
In the end, it's a means of giving back to a community that she enjoys and loves the most. "I feel blessed to live in a place like this," she says. "It's a safe place with wonderful neighbors and growing families from all over the world."
To take your health to the next level with Silvia Zarandy Traad, call 305.361.9475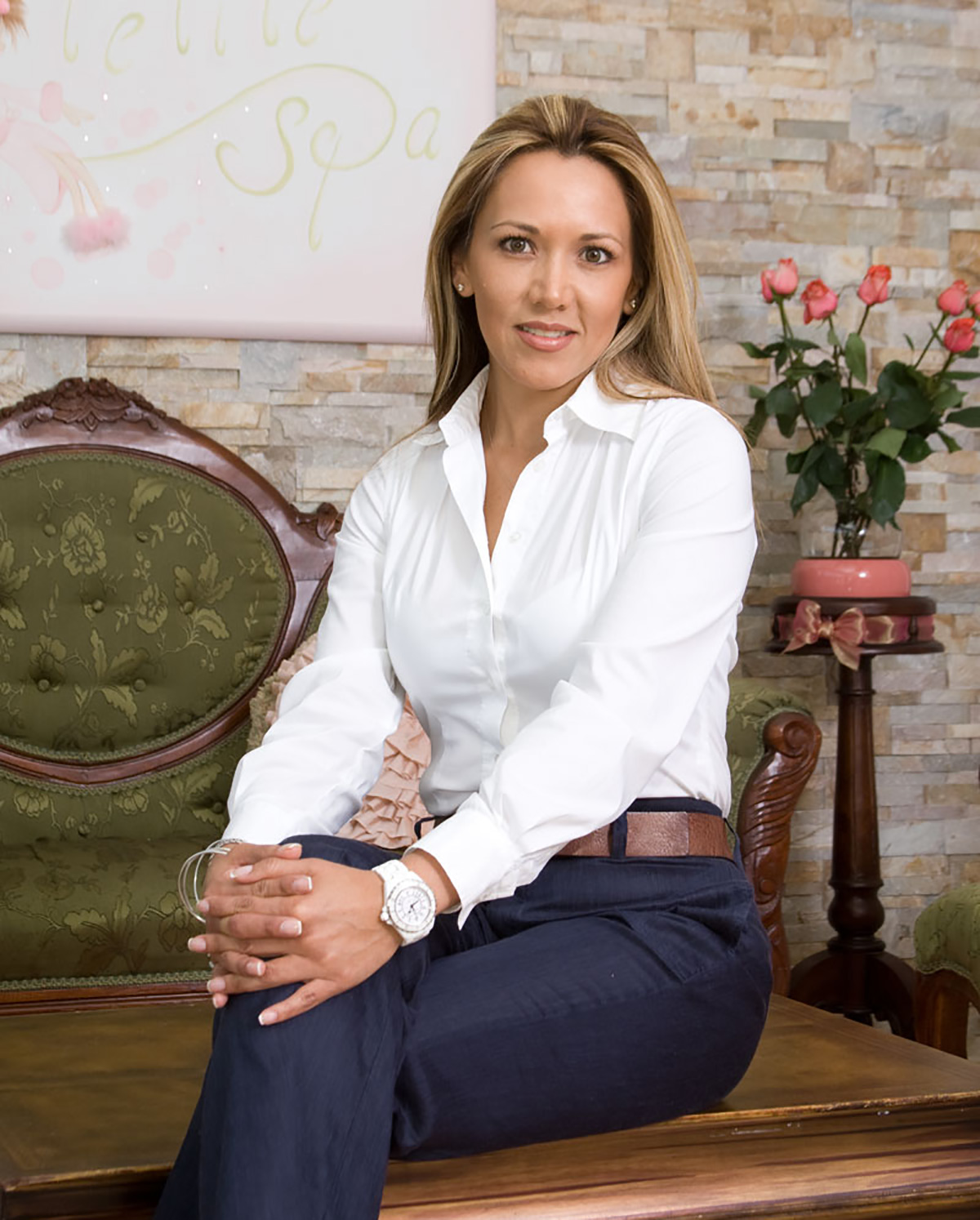 Spa Mom
Entrepreneur Adriana Cohen combined business and pleasure to create a place where even the most precious little princesses can look and feel her prettiest at Le Petite Spa.
Text by Luisana Suegart
Photo by Antonio Eli
As founder of Aventura-based Le Petite Spa, Adriana Cohen is staying on her toes as she juggles her roles of full-time mom, student and business owner.
"I'm a very outgoing person who thrives on interacting with people," she says. "I'm not the type who sits in a room all day — I like to be out running businesses and meeting new people every day."
And so it came that at 34, the business-savvy mother of twins has brought nearly a decade of entrepreneurial experience to her newest venture in South Florida.
Le Petite Spa offers birthday party packages filled with nail, hair and skin services as well as a varitety of other pampered experiences. It's open on weekends — and weekdays by reservation only — as a haven for the littlest of girls and their mothers.
"I feel that a place for children to celebrate their birthdays always merits a trying effort from parents, so I took a risk," she says. "Le Petite allows me to have a business while spending time with my kids."
After all, the four-year-old girls are the force behind Cohen's entrepreneurial muscles. "I would go to the spa and my girls used to ask if they could come with me, which made me think — why not create a spa experience that caters to their age?"
And being the Super-Mom that she is, she most certainly did.
To schedule an event at Le Petite Spa with Adriana Cohen, call 305.949.1100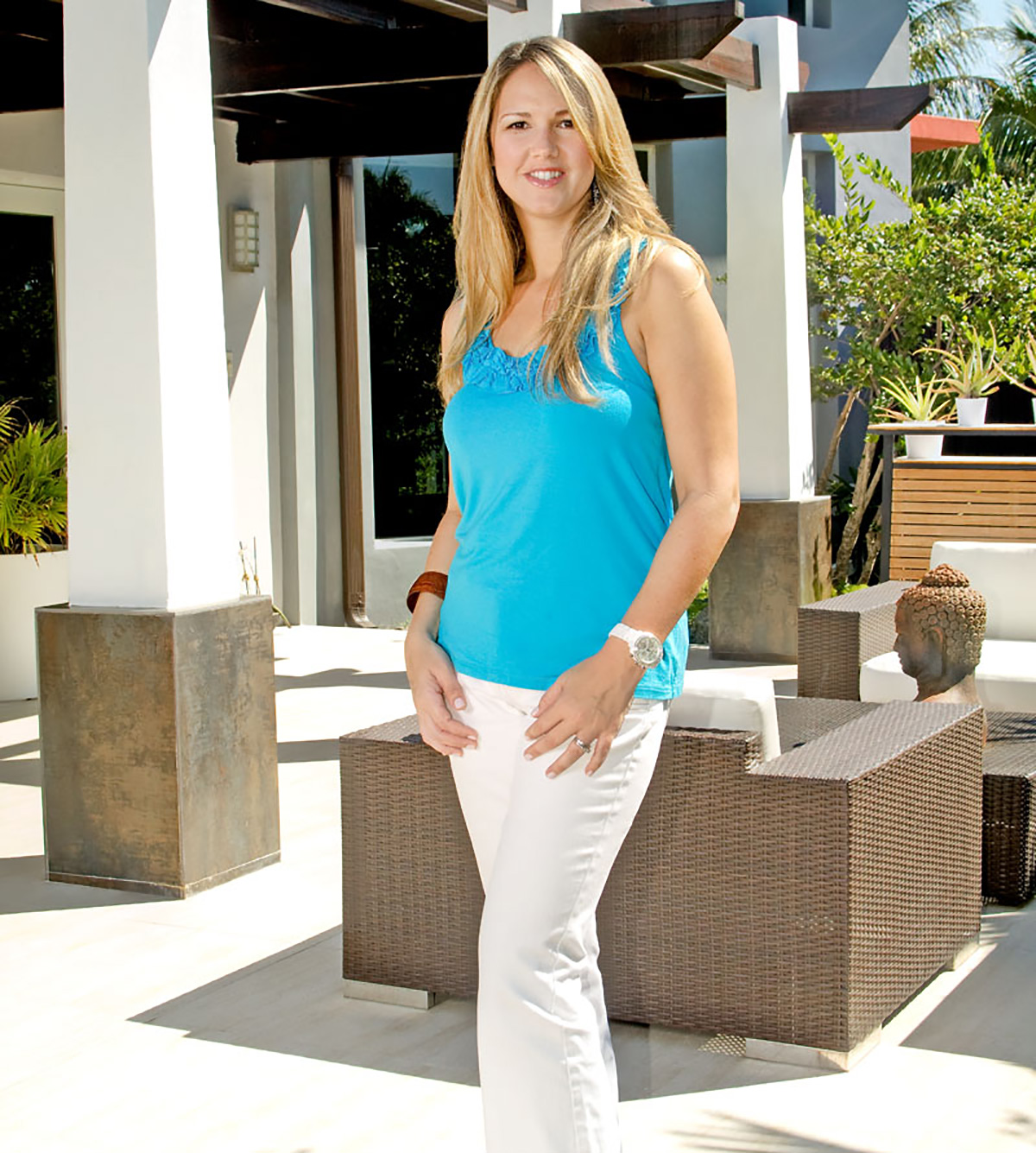 Creative Genius
Yvi Garcia's imaginative intellect has the power to make the smallest of businesses gain worldwide recognition — one account at a time.
Text by Luisana Suegart
Photo by Antonio Eli
Yvi Garcia built her reputation from the ground up, and it's no surprise! As co-owner and creative director of PG Creative, a full-service advertising agency based out of Downtown Miami, Garcia has been landing some of the biggest accounts in the corporate world, and it's all due to an artistically oriented process of thought.
"I always excelled at writing, and had a talent for creative and conceptual thinking, so advertising seemed to be the perfect fit for me," she says.
After obtaining her Bachelor's in Advertising from the University of Florida, Garcia wasted no time in setting her foot in the door, beginning as an art assistant at the revered firm Young & Rubicam. "By the time I left I was a lead copywriter working on accounts such as Ericsson, United Airlines and DHL," she says.
Today, Garcia and business partner Maritza Pensado are working with clients that range from small companies to large corporations creating everything from a simple logo or website to national advertising campaigns.
Among their renowned clientele is Black & Decker Latin America and, on a more local level, HealthSun Health Plans.
Among the firm's greates accomplishments, in February 2009, PG Creative was awarded a total of 16 awards at the Miami Advertising Federation's ADDY awards, which included sweeping the public service campaign category.
To take your business to new creative heights with Yvi Garcia, call 305.350.7995