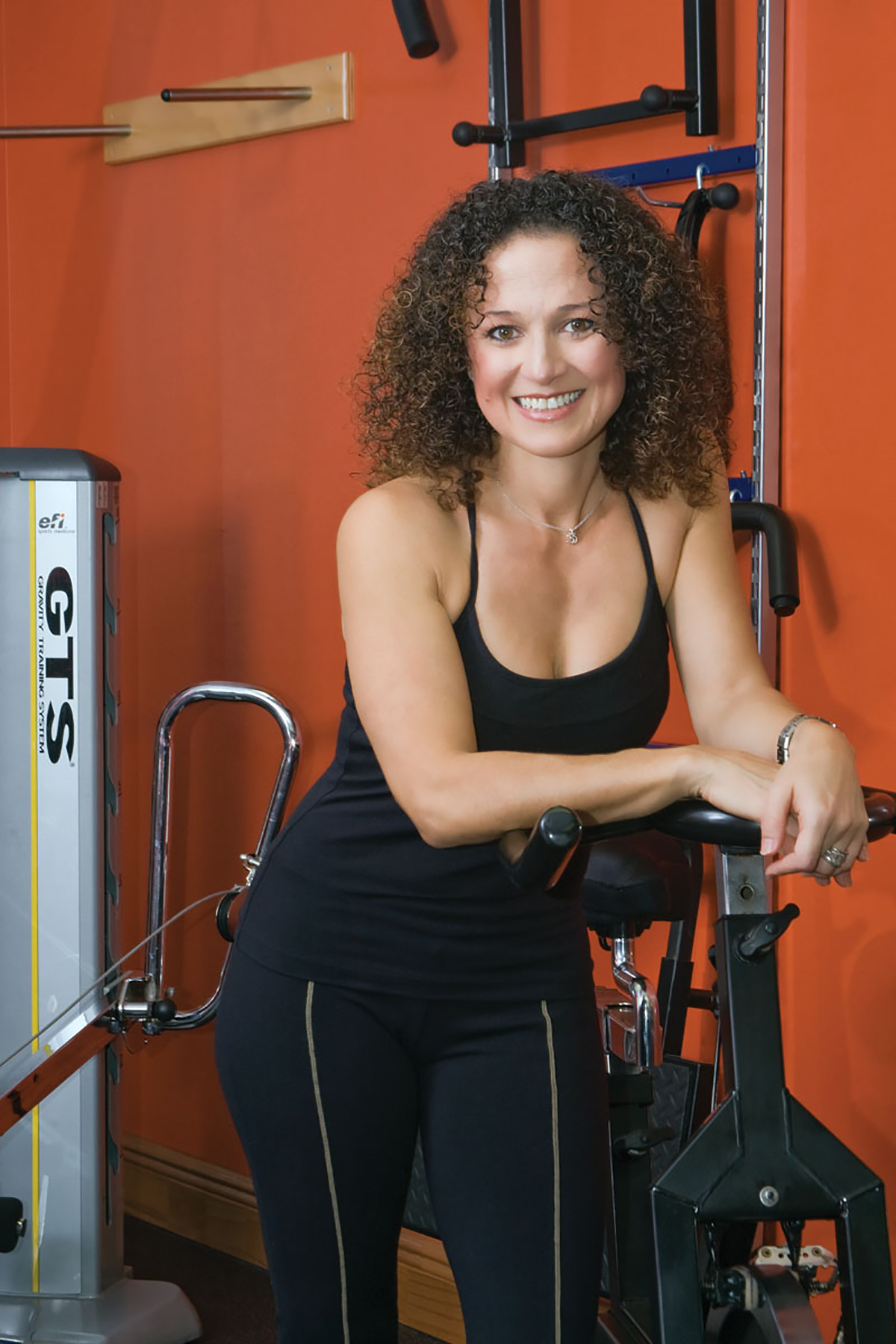 Fitness First
If you think being fit just isn't in your genes, you might want to pay a visit to Adita Yrizarry-Lang of Inner Strength Studios to get your priorities in order.
Text by Luisana Suegart
Photo by Antonio Eli
Adita Yrizarry-Lang is packing a punch with her Key Biscayne-based Inner Strength Studios, which will celebrate a decade in business next year. "Health is all about creating a balance between one's food choices, exercises and stress," she says. "It is all about setting realistic goals and longevity."
It's a message she's well-equipped to deliver, priding herself on the level of expertise and education that she and her staff provide clients. "Many trainers simply count reps," she explains. "Instead, we analyze our movements and work on correcting muscular imbalances and eliminating aches and pains."
Lang began teaching aerobics at 16. Since then, she's trained fitness professionals worldwide, and has traveled as a Reebok Spokesperson and Educator for 10 years before exercising her entrepreneurial skills by developing fitness products such as The Fit for Travel and YogaBall fitness kits — both nationwide sellers. "When I started in the business I trained myself for vanity, now I want to be a rockin' 90-year-old!"
Today, Lang holds a degree in holistic nutrition and is an accredited faculty member for four international fitness associations, including the National Academy of Sports Medicine and The American Council on Exercise.
Whether she's handing you weights or improving your eating habits, it's all for a common goal. "If I can impact someone's life for the better and help them to see the value of change, my job is complete!"
To get fit fast, call 305.365.5264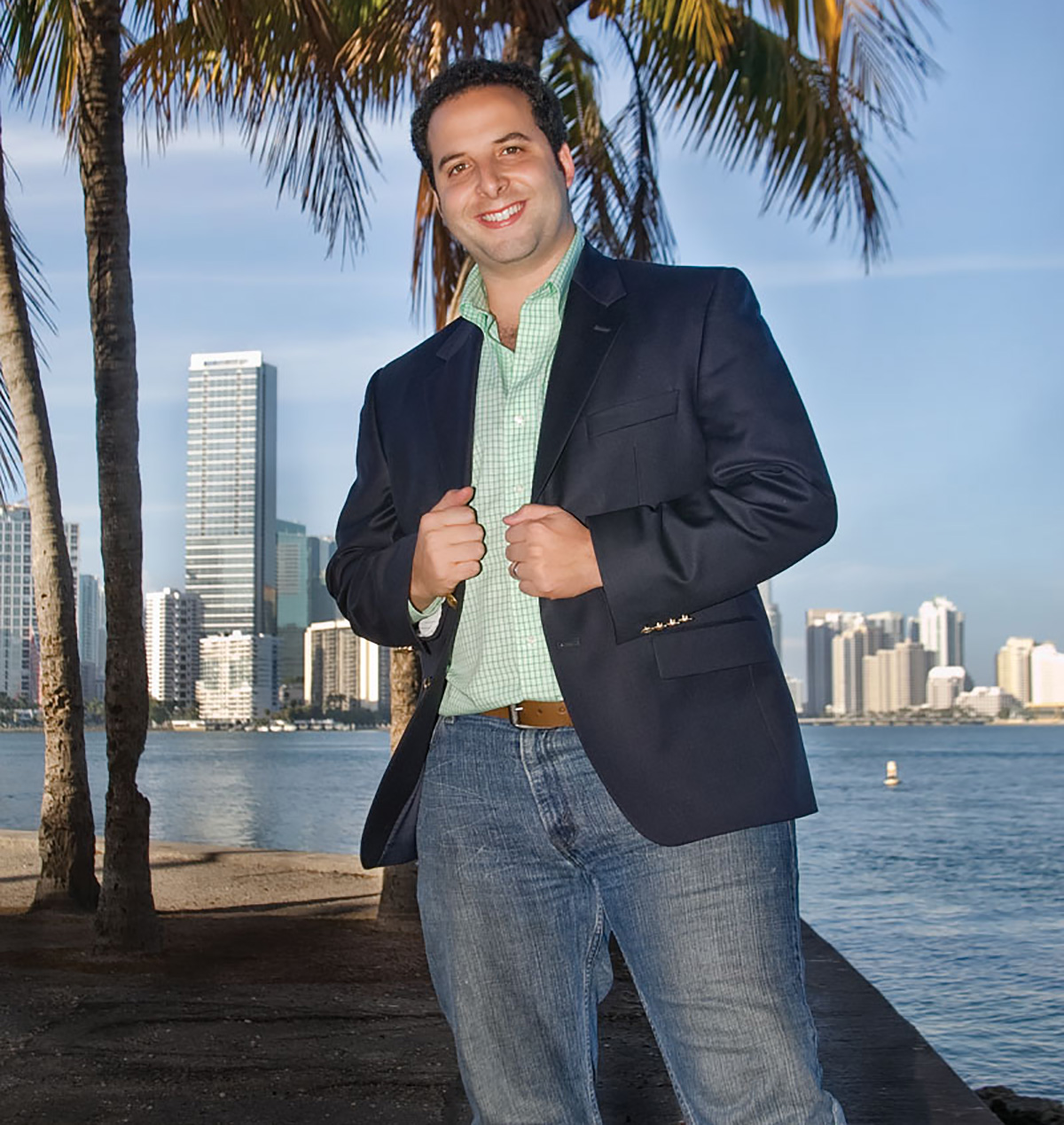 Meal Time
Cesar Quintero is all about simple solutions — at least where health is concerned. That's why he created Fit2Go, a healthy gourmet lunch delivery service dedicated to taking the stress out of eating healthy.
Text by Luisana Suegart
Photo by Antonio Eli
Cesar Quintero knows how difficult it is to stick to healthy eating habits. "Being a victim of countless diets, I can assure you that there isn't a diet that works," he says, explaining that it was his own struggle that inspired him to seek healthier options for pressed-for-time professionals. "When I started in the corporate world I found few healthy options and short lunch breaks, so I wanted to create a business that could help people eat smarter during their short mealtime."
As such, Quintero joined forces with Chef Vanessa Rolfini and Dietitian Rebecca Karousatos to design a healthy food system comprised of an 8-week revolving menu plan that abides by the guidelines of the American Heart Association and is accessible through an online ordering and information system.
"We strived to position Fit2Go in a target market with a suberb gourmet taste, premium packaging and convenient delivery services," he says.
Quintero's company takes its meals on wheels, delivering orders all over Miami-Dade, especially to Key Biscayne, the island he calls home.
"We have created a business that serves the community and makes a difference," he says. "You have to change your mindset and lead a healthy lifestyle in order for your body to respond naturally toward it. It's all about making the right choices, and balance is always the best way to go."
To start eating right, call 305.718.3858
Doctor Joy
Dr. Juan Carlos Paredes of South Beach Clinic has a mission to make your life as fulfilling as possible — in and out of the bedroom.
Text by Luisana Suegart
Photo by Antonio Eli
When blue teardrops are falling, and your emotional stability is leaving, it may indeed be time for some sexual healing, and Juan Carlos Paredes, M.D., is the doctor on-call. A board-certified psychiatrist, Dr. Paredes is well-aware of the elements that equal satisfaction in every sense of the word. "I've always considered emotional balance essential to having a healthy and joyful life," he says.
After completing his post-graduate residency at the University of Pittsburgh's Health Center, Dr. Paredes began practicing at Mercy Hospital and Mt. Sinai Medical Center, where he founded the South Beach Clinic two years ago. "I created a program in sexual medicine after noting the large number of patients who complained of sexual dissatisfaction and weren't getting adequately evaluated and treated."
Today the South Beach Clinic offers what Dr. Paredes says is the most comprehensive sexual medicine program in South Florida, where he and his team evaluate each patient's physical and emotional conditions, medications and lifestyle, to provide a tailored treatment that goes hand-in-hand with his basic principles of health: emotional balance, refreshing sleep, daily exercise, healthy eating, abstinence from cigarettes and drugs, alcohol in moderation and fulfilling sex.
"Rushing for the prescription pad is the easiest and most tempting thing to do, but this doesn't create the inner changes that most individuals need in their lives. I help them achieve that."
For a consultation, call 305.695.2727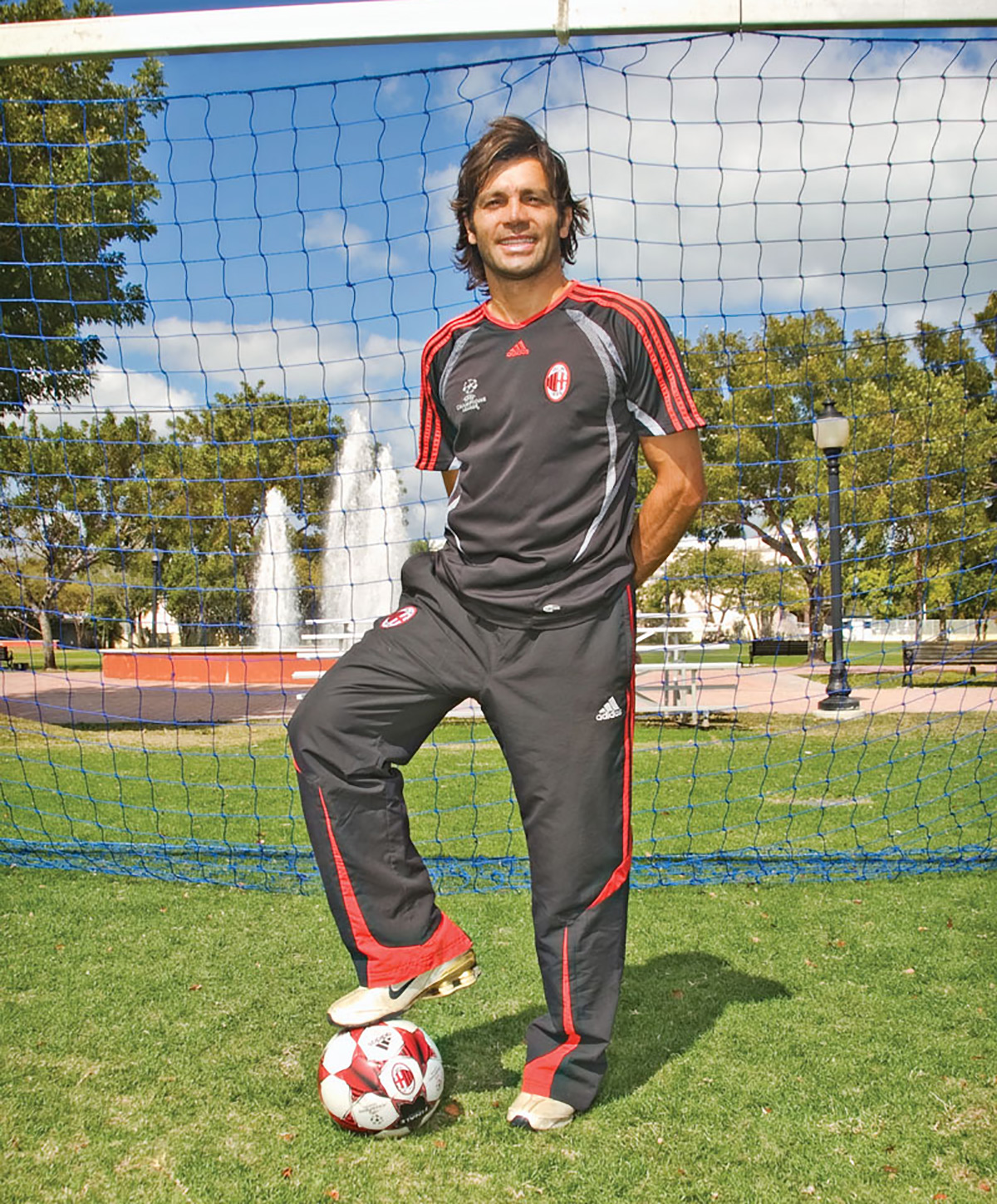 Sport Gent
Mirco Gubellini has a goal to add his own flair for fitness to the most popular sport on Earth one kick at a time through his role with A.C. Milan Key Biscayne Soccer Academy.
Text by Luisana Suegart
Photo by Antonio Eli
Key Biscayne's aspiring athletes are looking up to former pro-soccer player, Mirco Gubellini, who after playing professionally in Italy for 16 years, traveled across the Atlantic once A.C. Milan appointed him to Technical Director of its first soccer academies to ever open in Miami, first in Doral and now on Key Biscayne.
The 38-year-old striker started playing soccer professionally in 1988, first with Sampdoria and then with Triestina, until fully dedicating himself to being a professional coach in 2004.
Gubellini currently oversees 14 teams in the A.C. Milan Key Biscayne Soccer Academy, a task that demands as much discipline from him as it does from the 350 players.
"My goal is to see the people happy with this new program," he explains. "I know that we must continuously keep growing, and we are always putting an incredible commitment to that goal."
On a regular day, this bachelor is up bright and early, making a stop at the Boulangerie where he has Italian coffee, a ritual he calls a religion. Then he's off to the field. "I love my job and could stay on the field all day," he says. "It's my life!"
And while Gubellini is enjoying the sunshine out on the field, rest assured his mind is on the game, no matter how tempting the sunrays. "My dream is to one day see a player from the U.S. play in Italia with A.C. Milan," he says. Sounds to us like an even exchange!
To get a proper workout, call 786.444.7025