Superior Service
"Working on Wall Street, I watched clients taking most of the risks — I wanted to create a platform where we could change those dynamics."
Manuel Vidal knows how to learn from experience. As the CEO of Premium Finance Group, the 30-year veteran of the financial industry leads the company in offering high net worth individuals jumbo life insurance policies at a deep discount. In his current model, the goal is to use Wall Street monies to implement the strategy without diluting clients' assets. Premium Finance Group has been making that a reality for clients by working to ensure the company offers the best solutions, products and lenders. His greatest joy is that his kids joined him 5 years ago, changing how clients view the firm. "They realize that there's a long-term commitment and succession plan in place," he says. "My wife deserves a lot of the credit for my kids joining me — she's always believed in keeping family close and united. It's been great as the company continues to grow and evolve."
Quick Facts
Athletic mindset…"Being into sports has taught me how to be a team player, compete and be graceful, win or lose."
Where he got his start: "Citicorp offered me the best schooling and experience!"
Career Inspiration: "Family is incredibly important to me and I'm very proud of building something lasting with them."
Text: Cristina Zuazua; Photo: Ximena Etchart
Manuel (Manny) Vidal is the CEO of Premium Finance Group; 255 Alhambra Circle, Ste. 1200, Coral Gables; 786.529.0458; PremiumFinanceGroup.com.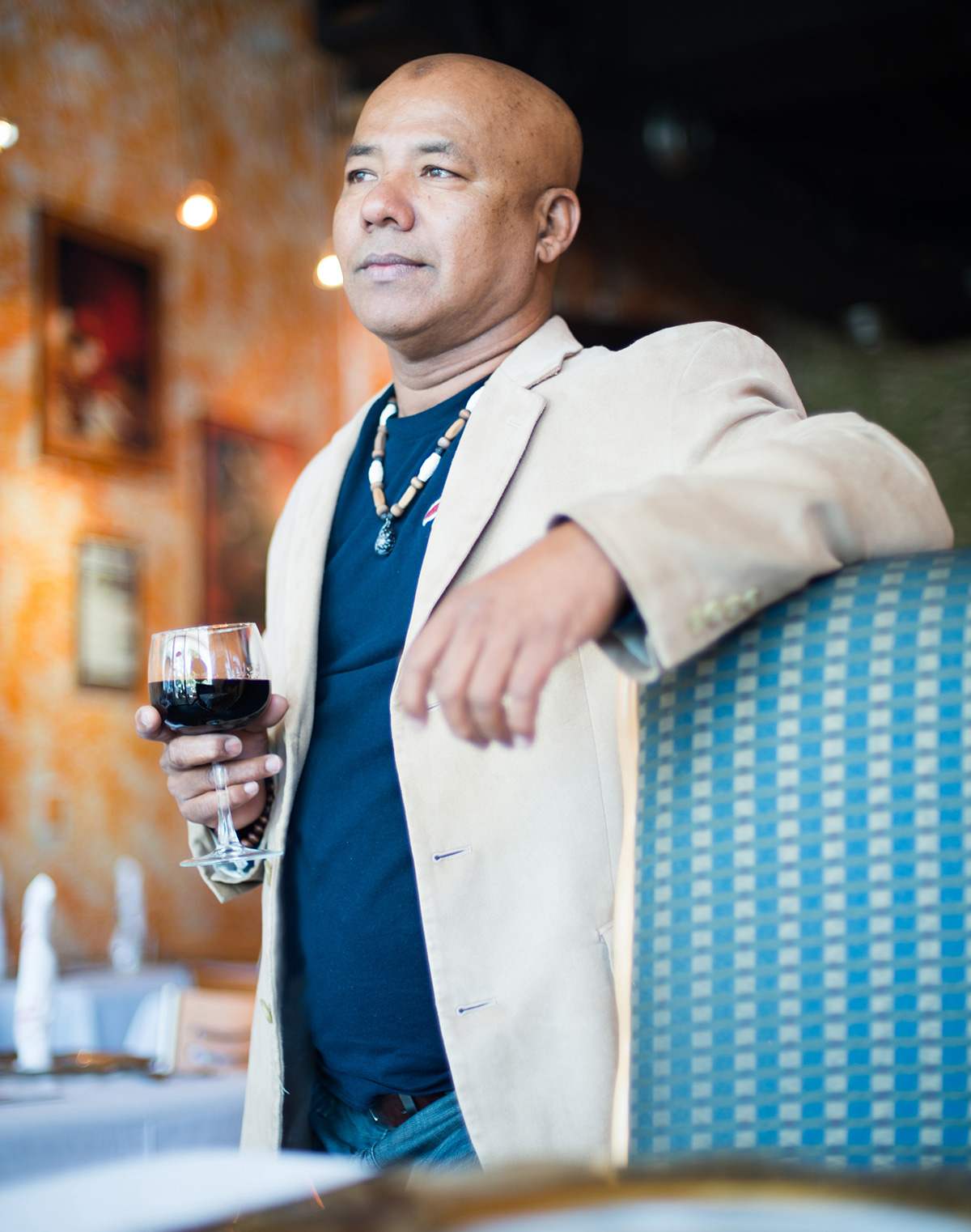 Head Chef
"We're one big family at our restaurant — from the staff to our customers, we enjoy each other's company as well as the food."
For Mohammed Hussain, the kitchen is home. As a chef at Ayesha Restaurant, he says he has found his family through the advent of his current chain of restaurants specializing in Indian cuisine. "I always loved to cook," Hussain says of his early days. "My inspiration was seeing the joy on the faces of my friends and family after spending time making up a menu and experimenting with new recipes of my own making from different cuisines and styles." Despite having started restaurants specializing in more than 15 different cuisines, Hussain says Indian fare is his all-time favorite. Not one to rest on his current 4 restaurants, he says he aims to start franchising the chain in the near future, starting with Miami and branching out from there. "It's so wonderful to witness the reception of the new branches," he says. "I'm enjoying watching it grow."
Quick Facts
Where he finds his passion: "They say you should do what you love, and it's true — I find great joy in my work."
In an alternate reality: "I'd be playing soccer for India and coaching young talent."
What's in his fridge: "Indian food — big surprise, right?"
Text: Cristina Zuazua; Photo: Ximena Etchart
Mohammed Hussain of Ayesha Restaurant encourages everyone to stop in and try the menu; 328 Crandon Blvd., Key Biscayne; 786.953.4761.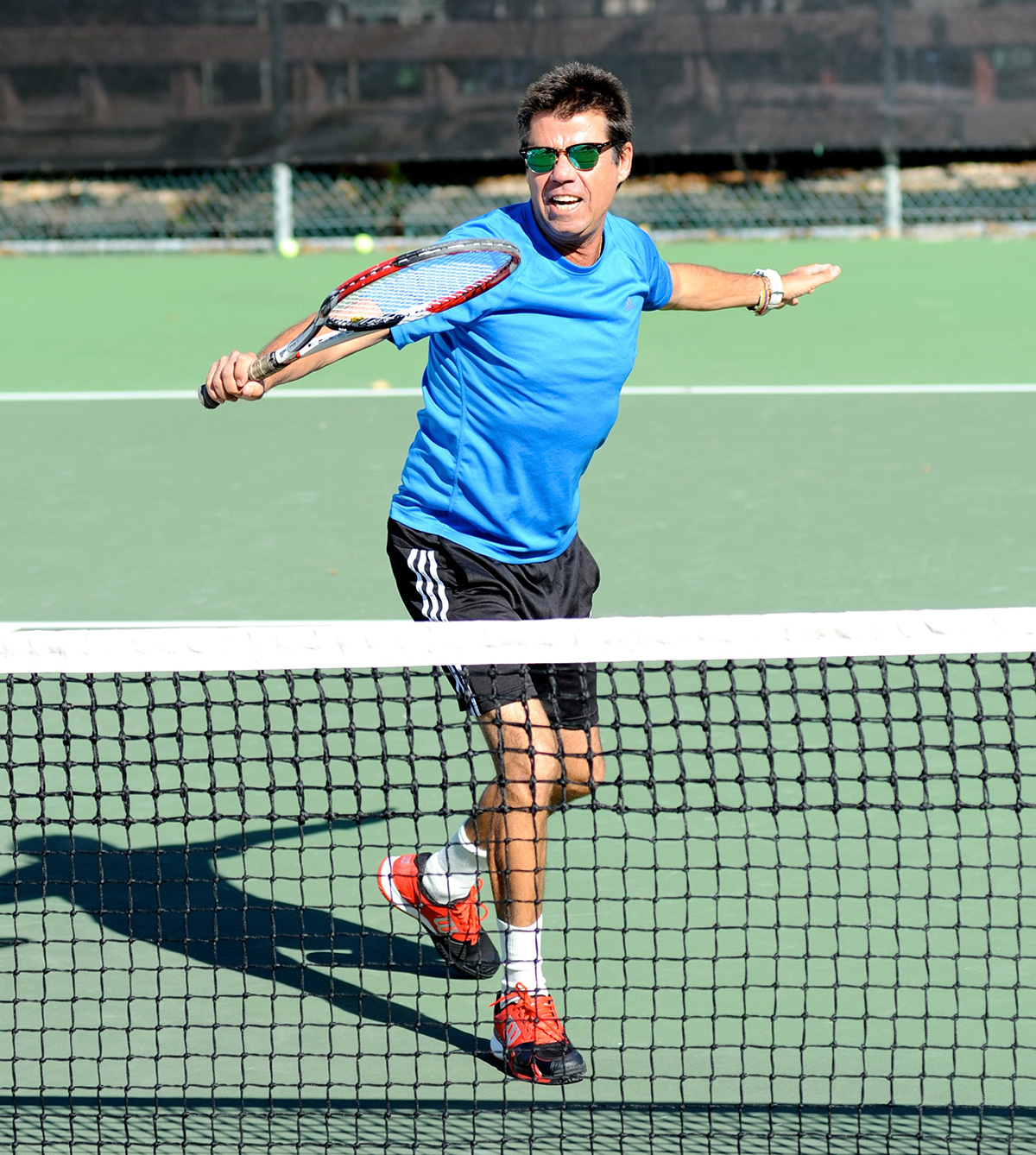 Top Player
"It's so inspiring to watch players grow, learn and excel while being a part of such an amazing and fulfilling tennis journey."
For Pablo Arraya, tennis is life. As the Founder & CEO of Arraya Tennis Academy, he's dedicated to teaching tennis and is on a mission to help people have a healthier and more vibrant lifestyle. It's always been that way, Arraya explains, as he grew up with the game: "My family and I have always been fascinated by tennis and shared a passion for it," he says. "Our competitive and artistic nature allowed us to excel in the sport." The Academy, which is partnered with the Key Biscayne Tennis Association, is a public/membership tennis facility located inside Crandon Park Golf Course. Arraya oversees tennis classes and hosts programs for Miami-Dade inner city kids to get involved in promoting the game of tennis and the positive value it brings. "I can't imagine doing anything else," he says.
Quick Facts
Nickname: "Tigre."
He loves his karma points: "The more you give, the more it comes back — I've seen that again and again."
Favorite word: "Vamos!"
Hidden talents: "I partner with musicians, painters and sculptors in various forms of music & art. For me, to create is to survive."
Text: Cristina Zuazua; Photo: Pablo Arraya
Pablo Arraya is the Founder & CEO of Arraya Tennis Academy; 6702 Crandon Blvd., Key Biscayne; 786.286.5752; TennisArraya.com.